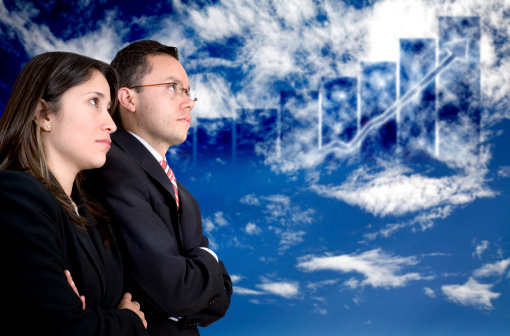 By Dave Gilbert, CEO of SimpleSignal
Businesses, government agencies, schools and other organizations know they can benefit from cloud-based unified communications (UC) services such as video conferencing and desktop collaboration. But it's tough to take advantage of UC in places where broadband is too slow, too expensive or simply unavailable.
That challenge is compounded by the telecommuting trend. In the U.S., for example, telecommuting grew 79.7 percent between 2005 and 2012, according to Global Workplace Analytics. Among just state and federal employees, the increases were in the triple digits.
But 30 percent of Americans 18 or older don't have broadband at home, according to Pew Research Center. A minority of them don't have any interest in the Internet, but for the rest, the major barriers are price, no broadband providers to choose from or only one provider and thus no competition to bring down price. Either way, that means a lot of businesses, government agencies and other organizations can't leverage telecommuting as a way to reduce overhead and attract talent. Meanwhile, some of those organizations don't have broadband that's fast enough or affordable at their own facilities.
Time to Cut the Cord?
The good news is that there a couple of other trends working in their favor. One is rise of wireless Internet service providers (WISPs), which are bringing broadband to underserved and unserved areas. WISPs have been around for at least 15 years, typically in rural communities and with technologies such as Wi-Fi. The WISP ecosystem has matured significantly over that time in terms of business models and technologies, and that evolution is making their broadband services an increasingly viable way for businesses and other organizations to take advantage of UC services.
For example, some WISPs are using new technologies in the 5 GHz band to deliver 80 Mbps downlinks and 25 Mbps uplinks, including with enterprise-grade reliability and quality of service, and 128-bit AES encryption. The 5 GHz band is noteworthy because it doesn't require a license, which means WISPs can launch service faster than if they had to go through a spectrum auction. They also don't have the overhead cost of buying spectrum, so they can pass those savings on to their residential and business customers.
License-free spectrum might seem like a bad fit for enterprise UC because there's no regulatory protection against interference. But newer technologies enable WISP networks to continually monitor interference and automatically switch to different frequencies to maintain a fast, reliable connection. If that weren't the case, mission-critical applications such as video surveillance backhaul wouldn't already be using 5 GHz WISP networks.
Besides WISPs, another viable option is fourth-generation (4G) cellular, particularly Long Term Evolution (LTE). For example, Verizon Wireless has spent the past three years working with other operators on its LTE in Rural America initiative. Meanwhile, Sprint recently launched Spark, an LTE-based service that currently delivers peak speeds of 60 Mbps in commercial deployments and 1 Gbps in the lab.
WISPs, LTE in Rural America and Spark are just three examples of why businesses and other organizations shouldn't assume they can't get broadband at the right price, speed or both, even in rural areas. In the case of WISPs, websites such as www.wispa.org/member-directory make it easy to check what's available in a particular area. Either way, when they have broadband, it opens the door to all of the productivity, revenue and other benefits of UC.