Investing In An IT Support System: SMB...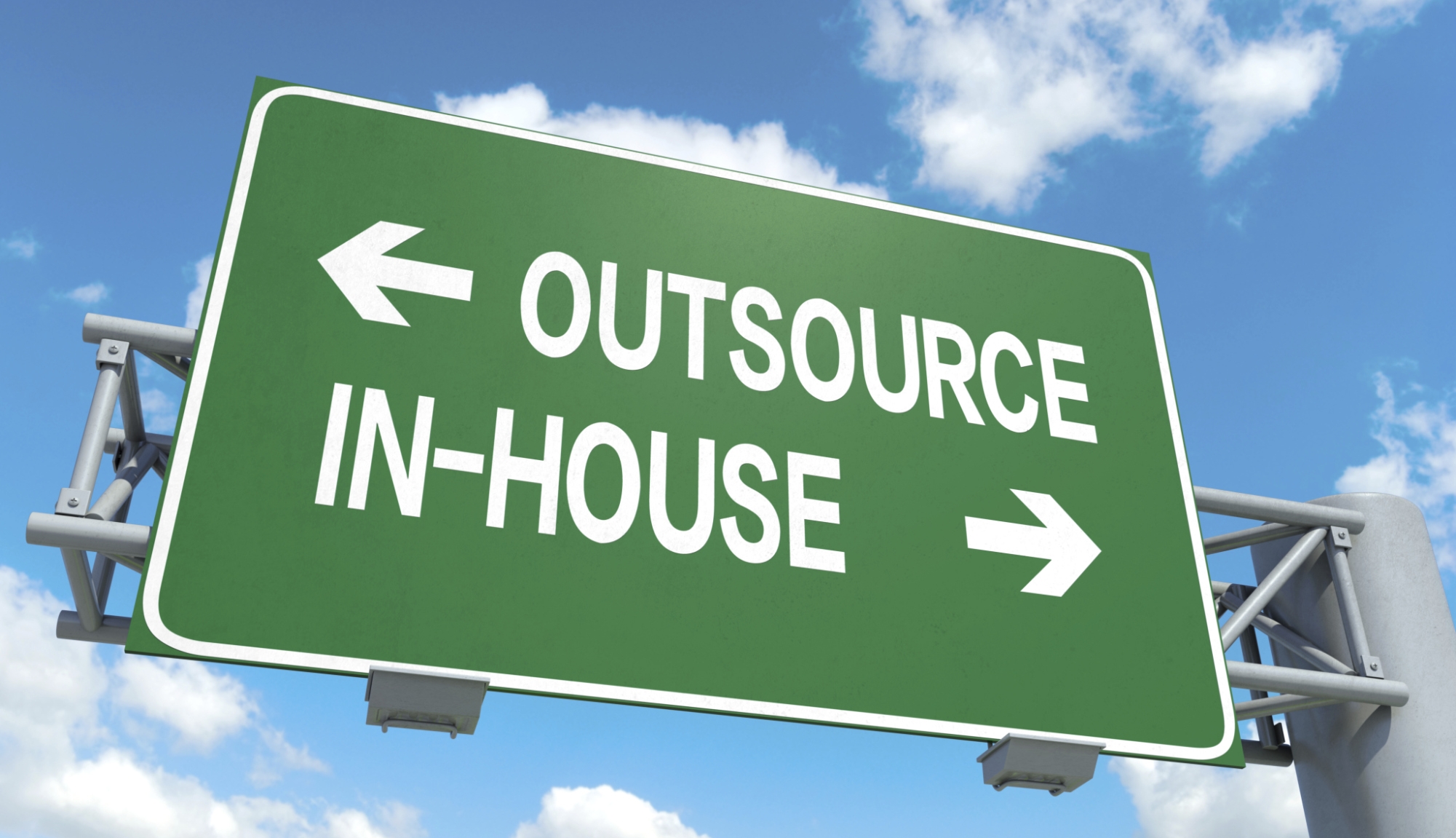 In the age of software-defined-everything, many small-to-medium-sized businesses (SMBs) continue to feel pressure to keep pace with the natural evolution of technology. While many business problems often require a technology solution, the fundamental implementation of cloud computing, and IT infrastructure, paired with the vast amount of available options, can lead businesses down a confusing path. However, to properly marry IT and business to improve security, reliability and the bottom line, now more than ever, high-touch customers – especially small businesses – are looking for true IT partners to guide, educate and effectively manage IT solutions.
Forrester estimates that by 2017, business technology (BT) will consume over half of new project purchases by 2015, with overall BT spending rising by 10 percent or more per year – and with this trend comes a greater attention to the customer's needs. In order to create a working partnership, service providers must focus on people, process and technology, internally and across a company's ecosystem. Self-service IT has long since colored the conversation for strategic thinking. While this method is effective and appropriate for certain groups, it may not be the best option for an SMB who is looking for guidance not just in selecting the right cloud or IT solution, but also for driving business productivity. For the small business, a solution provider's technical support is not simply an inconvenience; it's a business-critical IT service. From the onset, a provider that understands what the customer wants to accomplish, and consciously makes the decision to walk the technology path alongside them, will be better able to understand the customer's needs and develop an effective, tailored and secure IT solution. As we start off the New Year fresh, here are the top factors for small businesses to consider when outsourcing IT:
· Trust – By outsourcing IT, small businesses invest in a more than just a service or tool, but a support system. With a partner organization staffed around the clock to fill in the schedule gaps and keep the infrastructure humming, quality certifications, security assurance and even cultural alignment matter. Trust is paramount.
· Cost-effectiveness – To leverage limited budgets to align with overall corporate strategy, some forward-looking small businesses will require a combination of colocation and public or private clouds. A true partner will sit down with a business and invest in this conversation, understand the business objectives and help develop the best solution.
· Security and Compliance – On top of general IT duties, increasing IT security concerns of viruses, spyware and password breaches, may have internal IT staff for smaller companies strained. The right IT infrastructure partner should be an expert at making short work of these concerns. It can assemble Intrusion detection, firewall/content filtering, institution-wide SPAM/virus filtering and other techniques into a threat management configuration customized to the business's most pressing requirements.

A trusted provider and partner that understands the importance of secure, compliant and affordable solutions, values the customer's own business objectives and enables their successes sends a powerful message. By keeping these tips in mind at the start of 2015, small businesses can avoid IT and cloud confusion and remain laser focused on choosing long-lasting partnerships that streamline IT processes, preserve IT budgets and focus on internal core competencies.
About The Author: Mark Wensell, VP System & Process Improvement, Peak 10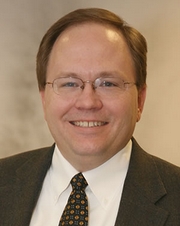 Mark Wensell, PhD. brings more than 12 years of large-scale web-hosting and management experience and more than eight years of entrepreneurial experience to Peak 10. He is responsible for evaluating, streamlining and enhancing the company's internal systems, tools and processes. Prior to this role, Mark served as vice president and general manager of Peak 10's Richmond, Va. operations.
Before joining Peak 10, Mark was the co-founder, original CEO and Vice President of Engineering for bayMountain, Inc., a managed hosting company in Richmond, Va. specializing in comprehensive IT hosting, management and support.
Mark has nearly a decade of graduate and postdoctoral experience in computational physics using supercomputing and cluster-computing platforms. He received a bachelor's degree in math with a computer science concentration from St. Mary's College of Maryland and a Ph.D. in physics from North Carolina State University. For more information, visit peak10.com.
---
New Software Solutions Help Keep SMBs ...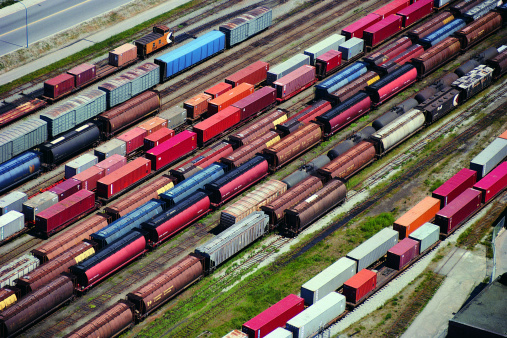 by Alex Smith
Bill Clerico talked previously on how web innovations have brought about an era of unmatched production and prosperity for small businesses, making it much easier for entrepreneurs to access valuable tools and develop crucial ideas. Incorporating these new solutions into traditional businesses' practices is exciting; it improves the productivity of a small business by giving employees a new outlook or perspective on everyday tasks.
It makes sense for businesses to invest both time and money into tailored software. The increasing adoption of cloud based technologies in software is creating new platforms for better business strategies, on which innovation is growing. Most importantly, they are improving the overall functions of a small business, helping to cut costs whilst providing easier ways of accomplishing important work.
Working toward the important goals that will make a small business succeed is difficult, but also hugely rewarding. Defining these goals early on will give you and your team something concrete to strive toward. One of the most difficult barometers to set is finances; without a clear idea of which areas require more or less spending, small businesses can find themselves in difficult situations. In a continuing effort to assist effective planning, new solutions such as budgeting and forecasting software help businesses keep track of current spending patterns, which is crucial during the early developing stages of setting a financial plan. Marketing planning tools can also be important to spurring initial growth, by allowing users to easily maintain social media and marketing platforms within unified software programs.
Adopting new software solutions can also prevent outdated internal systems from hampering the financial performance of a business. Notable cases have seen simple arithmetic errors wipe profits from balance sheets; as an example, British clothing manufacturer Superdry wiped £170 million from its share value in 2012 after its internal control systems failed to convert elements of its accounts properly, leading to a £2 million shortfall in stock. It later conceded that rapid expansion and a lack of history to base its financial projections upon had made it difficult to predict. Making sure internal practices do not prevent growth is important to small business success, where-as software solutions are scalable and can adapt to continued growth within a developing business strategy.
Online based businesses, especially eCommerce platforms that store sensitive customer data, are also becoming increasingly vulnerable to cybersecurity issues. Sophisticated attacks have made businesses aware of their own security needs, and the importance of protecting sensitive information from unwanted attention. A data breach at any level can be devastating for a small business, by putting user trust massively at risk and threatening the entire framework on which the business has been built. Being better equipped to fight this illicit activity prevents security breaches, such as storing valuable information in an offline hard-drive or in highly secure cloud based storage services.
New software solutions are ultimately enabling small businesses to achieve a sense of stability, opening up possibilities that hugely benefit the actualisation of their goals and strategies.
---
3 Things SMBs should do about Tech Sec...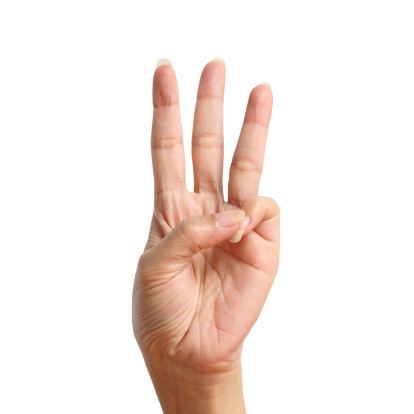 by Aakash Patel
Over the past few months, technology companies around the world have been tackling one of the largest security threats. According to cyber security columnist Joseph Steinberg, today [security threats] are the "worst" since "commercial traffic began to flow on the Internet."
One big threat to SMBs is called "Heartbleed". this is a serious vulnerability on OpenSSL, which is one of the widely used security protocols. SMBs have to deal with confidential customer data. Many SMBs have opted for OpenSSL because it is inexpensive to implement and manage.
Here are three things that SMBs should consider in order to minimize tech security threats from smartphones.
1. Migrate To The Cloud :There are a number of software tools that SMBs use that are vulnerable because of the deployment of outdated technologies. Migrating to high quality cloud-based services could help. Cloud-based applications are continually maintained for quality and security purposes. For Enterprise Resource Planning (ERP), you can choose Epicor,a NetSuite partneror many others. These consulting companies handle the implementation and managing of cloud ERP in your business as a managed service.
2. Have a BYOD Policy : The use of smartphones has become predominant. Today, most employees make use of their smartphones to do work-related things such as checking emails, transferring documents and making work related calls. This is a vulnerability because third party devices could be the source of malware attacks.
Bring-Your-Own-Device (BYOD) is here to stay. One really cannot prevent the use of employee's personal devices at work. The optimal solution is to have an elaborate BYOD policy that permits smartphones and personal laptops only after they have been reviewed and authorized by your network security person or department.
3. Hire A Consultant : Hiring a consultant will provide you with a go-to person who will advise you on all things relating to IT security such as upgrading software or changing your communication systems. A security consultant will help you with the process better than just doing it yourself.
What other policies and pointers do you think would help your business against cyber security? Write to us in the comments below.
Author Bio :Aakash Patel is an IT consultant with 8 years of experience in cloud and IT security. He works predominantly with SMB clients in India, Canada and the United States.
---
Exchange 2003 Is Dead - Is Your SMB Re...
Microsoft's popular collaborative and messaging software, Exchange 2003, long ago replaced its predecessor Exchange 2000. Now its time has come when Microsoft officially ended its support for Exchange 2003 just a few days ago. Over the y...
Read More >
Fraud Prevention for SMB Ecommerce Sit...
By Ash Curtis One of the biggest factors in ecommerce is consumer trust. Without trust brands cannot develop and build relationships with customers on the internet and, without relationships, the consequences can be grave for a fledgling...
Read More >
Internet Spying and SMBs
By Aaron Martin Most of the time when business owners think of IT support, they only think of the most common computer problems that IT professionals can troubleshoot such as downtimes and end-user problems. What they do not realize is that th...
Read More >
The Cloud Can Help SMBs Prepare For Ne...
By Jay Atkinson It's the middle of hurricane season. What if you lose access to your data in the aftermath of a storm? Has your business planned for the next "Frankenstorm" or another catastrophic event? If you haven&rs...
Read More >
Symantec Keeping SMBs Secure
By: Joseph Muscarella, Network/Telecom Manager, Duralee Today's small business is about fighting for every inch of success, and finding ways to use your time and resources wisely. For 60 years Duralee Fabrics has been working hard to gro...
Read More >
Top 5 Laptop Rental Sites for SMB's
Did you even know it's possible to rent a laptop? Many people don't. But you can! There are many reasons business and individuals might chose to rent over the more costly, but permanent, option of purchasing. A few common reasons...
Read More >
Metalogix Launches Content Matrix Migr...
Why SMBs Are Easy Targets, But Don't K...
10 Gigabit Ethernet Switches: From Dre...
Backup: A Vital Component of Informati...
vCloud Suite 5.1 for the SMB
Protecting SMBs from Evolving Malware ...
Five iPad Apps for Your SMB
Getting the Most out of Your SMBs Info...
Pros & Cons of Cloud Backup for SMBs
Study: SMBs Becoming Aware of The Clou...
SMB Network Storage and Backup Solutio...
SMB Computing: The Cloud. Is It Just M...
NETGEAR Helps SMBs Battle Network Secu...
The $1 Billion IBM SMB Financing for C...
SMBs can be Nimble with Google Apps
SMB Green-Cost Saving Ink Solution
SMB CRM on your Smartphone
SMB Telecommuting: Looking Better from...
5 Ways to Use Technology to Save your ...
SMBs Adoption of ERP is Accelerating
HP Delivers New Solutions for SMBs
Survey Reveals SMB Decision Makers Int...
SMB Company Assists with iPhone Repair...
Maximizer CRM 11 for SMBs
KSPLICE WINS FORBES -BOOST YOUR BUSINE...
1 in 3 SMB Businesses Think Twice Abou...
Windows 7 Meeting in Vegas for the SMB...
2 out of 5 SMBs Donít Exist Online
Fear Outweighs Cost Concerns With SMB ...
SMB Project Management Software Improv...
Online Backup Service for SMBs
SMBs Realizing the Benefits of Online ...
SMB Cloud Computing is Here
Computer Based Training Solutions
SMB Online Backup Service Introduced
16 Tips for the SMB Laptop Traveler
1&1 Extends Data Network in the SMB Wo...
The SMB Cost Savings Trap
Hackers see SMBs as easy prey
SMB: Cisco IP Phones Not Ready for SMB...
SMBs , SMEs and Internet Communication...
Microsoft online with versions of Offi...
Hewlett Packard changes SMB rules
Beware of Free E-mail Address for E-st...
Tech-Army.org is Looking for a Few Goo...
Inexpensive Tattoo Art!
Computer Help Desk Stupid Questions br...
Completely Customizable Clipart