Social Equity Program Seeks Aspiring C...
Largely missing from California's booming new legal cannabis industry are millions of potential cannabis SMB entrepreneurs systematically criminalized by the war on drugs, according to Los Angeles management consulting firm Seira, which today announced a search for participants in its Pilot Program for Cannabis Social Equity.
Participants in this Pilot Program will receive mentorship, training, and access to SMB development resources, preparing each SMB cannabis entrepreneur to begin the process of Los Angeles city licensure as early as August, 2018. Funding and licensure are among the most significant obstacles for entrepreneurs affected by cannabis criminalization, according to Seira founders Steven Vasquez and Simone Cimiluca-Radzins.
Survivors of systematic cannabis criminalization are invited to attend a seminar in Mid-City Los Angeles on July 19, 2018, from 6:30 to 8:30 PM, in order to learn if they may qualify for this Pilot Program. Seira is seeking applicants who reside in South Los Angeles, have experienced a cannabis-related criminal conviction, and are considered low-income.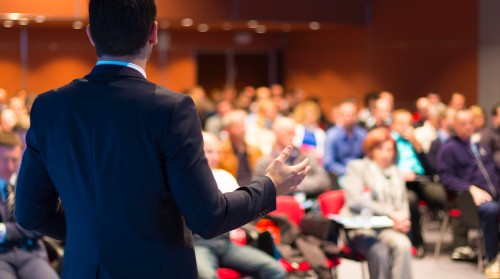 As cannabis legalization sweeps the country and billions of dollars pour into the marijuana industry, people of color remain shut into prison and shut out of wealth. Black Americans are 3.5 times more likely than whites to be arrested for cannabis consumption, though the U.S. Census Bureau finds cannabis consumption rates are nearly identical across racial lines. Meanwhile, Black Americans own only about 1% of the nation's thousands of legalized storefront marijuana dispensaries, according to a 2016 investigative report by Buzzfeed.
The disproportionate impact of cannabis criminalization on Los Angeles's low-income and marginalized residents aroused the concern of the Los Angeles City Council, which passed a motion in June of 2017 directing the city to develop a Social Equity Program to decrease disparities in life outcomes for marginalized communities and address disproportionate impacts of the war on drugs in those communities. Seira's Social Equity Pilot Program, designed by entrepreneurs within and outside the cannabis industry, will achieve these goals by shepherding entrepreneurs through the entire process of launching their cannabis SMBs.
For more information, visit: https://www.eventbrite.com/e/cannabis-social-equity-tell-us-your-story-tickets-47571539756
ABOUT SEIRA, LLC:
Seira is a management consulting firm based in Los Angeles, specializing in small and mid-sized businesses in emerging markets. Seira co-founders Steven Vasquez and Simone Cimiluca-Radzins have championed numerous social equity and awareness projects; Lost In America, a feature film spotlighting youth homelessness; Cannabis Women's Empowerment Society, a women's organization with the mission to empower, train, and mentor more women leaders throughout the world.
---
Enlist your SMB with the Tech Army
The Tech Army is recruiting experienced installers and technicians to join our nationwide network. There is no cost to join, and when you enlist you will start receiving bid requests right to your email, depending on the capabilities you specify. We are always in need of cable wiring specialists, IT professionals, and event production companies.
About Our Lead Generating Vendors
Our lead generating vendors perform service and installation of a variety of technology services, nationwide. Rentacomputer.com specializes in short-term technology rentals and event production. Camera Security Now performs installation and service of security cameras and access control systems. Xponex Media designs and hosts websites, with an expertise in search engine optimization (SEO). Computer Service Now provides IT service and repairs for the SMB industry.
The Tech Army has been around for decades, with Rentacomputer.com opening for business in 1987. They handle the customer service and billing, and the Tech Army does the heavy lifting. Tech Army members are representatives of the organization and are expected to act professionally and perform at the highest level. Members are vetted and reviewed after every job, and while we consider every Tech Army member to be a valuable teammate, customer satisfaction is always a priority.
Expanding Globally

---
Security Systems for Bars and Restaura...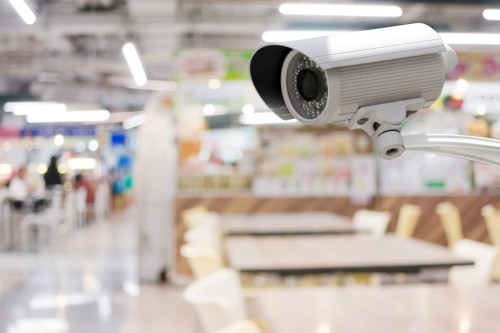 It's happening again, and just like last time, you can't understand why. You know that business has picked up, every night your bar or restaurant is packed to capacity. In fact, truth be told, business has never been better. So why is it, that profits are only slightly up, flat, or even declining. What in the world is going on?
If you had our security camera systems installed, you would know why, and you would know immediately, all through a simple internet connected application. Even if your small business has multiple locations, you could have everything connected, with no additional charge.
Employee Theft: Drinks, Food, and MONEY!!!
It is estimated that upwards of seventy-five percent of bar and restaurant employees steal from their employers. The National Restaurant Association points out surveys, wherein employees self admittedly, acknowledge such theft. Many employees admit to not only one-time incidences of theft but multiple and ongoing occurrences.
Be it drinks or food, or money, theft is theft, and it can and will affect the bottom line. Bars and restaurants operate on notoriously thin profit margins, even a 5-6% loss by theft can be devastating.
If your SMB has multiple locations, the risk to your bottom line increases exponentially! Installing bar security cameras or restaurant security cameras is the best way to avoid such losses.
Break-ins, Robberies, and Property Damage
As an owner of a bar or restaurant, one of the worst feelings can be arriving to work only to discover that there was a break-in while your establishment was closed.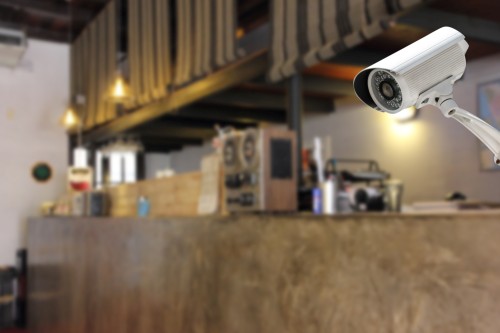 Even if you had an alarm system in place, without bar security cameras or restaurant security cameras in place, you would be unable to offer the police much evidence of the perpetrator(s) identities. An alarm system will only tell what time the system was triggered, without providing any visual evidence which could later be used to prosecute the offender(s).
Bars and restaurants, unlike many other businesses, tend to have an abundance of cash present on the premises. It's not only the cash in the registers, it's also the cash and property that their customers maintain on their person.
Robbers are very aware of these facts and as such target bars and restaurants with regularity. While bar security cameras or restaurant security cameras cannot stop such robberies, they can be a deterrent as well as a silent witness, providing police with invaluable evidence.
Vandalism is one more area in which security cameras can be useful for your small business.
Whether it is teenagers spray painting walls and breaking windows, or more seriously someone setting or attempting to set your business ablaze, a properly and professionally installed camera system can be a deterrent or provide valuable evidence for the authorities.
Contact Camera Security Now today to discuss options for your small business. Our security camera systems can easily be installed at one or more locations, with no need for multiple accounts or contracts. Once installed, you will be able to monitor everything from one internet connected application.
For information on how your smb could benefit from having a business security camera system installed, contact us immediately and let us show you.
Want to share this story on social media? Use these hashtags!
#SMB #Security #Surveillance
---
IT Rentals for SMB Seasonal Offices
Whether you are running a retail shop that specializes in Christmas or Halloween season, a tax accountant who opens a temporary office for tax season, a summer camp for kids, or any type of seasonal business for that matter, it can take...
Read More >
SMB Macbook Rentals for Short Term Edi...
Technology needs for business can take many forms, some of which may make it extremely difficult to stay up-to-date (and profitable). Notably, photographers and videographers struggle with seasonal technology needs more than most. If yo...
Read More >
iPad Rental for Square Credit Card Pro...
The launching of the iPad-based point of sale solution has marked a tremendous feat for SMBs in regards to transactions processing. Few solutions are comparable to the efficiency of using an iPad for cash and credit card processing for ...
Read More >
Buy the Right Technology for your SMB ...
Most small business owners when starting up have tight budgets and some even start on shoestrings. Many don't plan far enough in advance for the ups and downs of operating a business. It's a well reported fact that ninety percent of al...
Read More >
NFIB/Ohio Announces Members Elected to...
The National Federation of Independent Business/Ohio, the state's leading small business association, announces the election of new members and officers to its statewide Leadership Council. Newly elected members of the NFIB/Ohio L...
Read More >
House Passes Velázquez's Bill to Aid S...
Bill Channels Needed Capital to Small Firms after Devastating 2017 Hurricanes, Fires Washington, D.C. –Yesterday, the U.S. House of Representatives passed a bill authored by Rep. Nydia M. Velázquez (D-NY) to h...
Read More >
Mary's Small Business Shut-Down Due to...
Goats, a Bike and Elephants Benefit SM...
Using Technology to Improve Business S...
92% of SMB Restaurants Polled Are Not ...
SMB Optimism Sustained in March
SMB Social Media Marketing
Three Tips for Improving your SMB Secu...
SMB Businesses Turn to No-coding-requi...
9 Social Media Tips for SMBs Planning ...
5 Reasons to Seek Out & Support Vetera...
New Research Estimates 1.8 Million Job...
Protect your Ohio SMB from Identity Th...
4 Tips to Boost SMB Performance
Shouldn't Government Support SMB's?
The Rise of the Bottom Up SMB Economy
4 SMB Cold Calling Tactics
How your SMB can Save on Energy this W...
3 Pitfalls for SMBs to Avoid
Managing The 4 Pillars For A Healthy S...
WebRTC - The Future Of Real-Time Commu...
Limited Optimism Drives SMB Pragmatism...
Paychex Small Business Index
Understanding The Cloud Its Types And ...
Improving SMBs With UC
SMB Helps Water for People with AV Int...
How SMBs Can Monetize The Software The...
How SMBs Can Prepare for Disasters
Confidence on Display: Information Pro...
10 Ways to Boost SMB Wellness Program ...
Top 10 Tips For Female SMB Entrepreneu...
Manufacturing Expertise for Small Busi...
9 Proven Tips to Control Your SMB Inve...
SMB Online Sales: Another Tax on SMB
7 Steps to Start Your SMB
5 SMB Tips for Sounding Terrific on th...
Has Your SMB Earned the Right to Grow?
Time Management Tips Every SMB Owner S...
Does Your SMB Have a Bad Online Reputa...
Online Music Seller Trusts Symantec to...
The State of the Cloud - How SMBs Can ...
Storing SMB Data and Keeping Up With S...
Your SMB Doesn't Need to be Big to be ...
The Low Profile, High Impact Risk to S...
5 SMB Tips to consider that will save ...
New Kensington Products Customized for...
Analytics for SMBs: Turning Opportunit...
A Tale of Two Clouds: Looking Beyond t...
How to Protect Your SMB From Identity ...
Using Rentals to Your SMB's Advantage
SMB Resolution: I Will Protect My Busi...
How Proper Insurance is Vital if you w...
Audits: A Tough Year For SMB
SMB Offering Recession Proof Career Ad...
SMB Data Center Disaster Recovery Plan...
How Adding More Members to an SMB's Te...
Why SMB's Need Reputation Management
5 Ways for Your SMB to Stay in Busines...
Despite Recent Disasters, Many Do Not ...
6 Tips for Getting Your SMB Organized—...
Are Cloud-Based Services Right for You...
SMB Owners: Three Misconceptions
...
SMB Virtual Offices, Co-Working and Se...
Russian Immigrant Serge Chistov's SMB ...
71% of SMBs Believe US Still in Recess...
SMB Powsumer.com Appoints Peter Tahmin...
SMB Featured Industry: Summer Camps
Washington Post Live Presents "Powerin...
3 Backup Solutions: Which One is Right...
Six Lessons Learned in Ten Years of Pu...
An SMB Owner's Guide to Surviving the ...
SMB Phone Systems: Time for a Differen...
SMBs get the same broadcast tools as t...
Big Pain for SMBs: Managing Data Growt...
HP and WM SMB Technology Discount Prog...
Is Your SMB Ready for the New World of...
A Breakdown of Backup and Storage for ...
Why an SMB is Just Like Dating
IT SMBs Face Specific Risks, Require S...
SMB Sweepstakes -- Win a Free Kindle F...
SMBs Must Plan Ahead for Disaster
Calculating the Best SMB Solution to t...
Washington Post Launches SMB News Site
AT&T Offers 5.9% Leases to SMBs
SMBs Receive Free Geo-targeted Adverti...
AMEX Survey: SMBs Place Great Emphasis...
The Million Dollar SMB Give Away from ...
Green IT Ranks High on the SMB Respons...
Future SMB Owners meet at Chicago Kids...
SMB Security: 8 Precautions from myID....
Survey of 200 SMBs on Economic Recover...
SMBs Most Confident in Years
SMB Patent Advice
SMB Ohio Friend of Family Award: Ted W...
SMB Doctors: Friend of Family Medicine...
1295 SMBs partner with Rentacomputer.c...
SMB Tech: Magic Pen Increases Producti...
From SMB to $1 Billion in 11 Years
SMB iPhone app for Local Deals
Introducing MyHold iPhone Application ...
SMB Office Supplies Shrinkage Survey b...
SMB WebVisible Awarded Ernst & Young E...
5 Lessons SMBs can learn from BP Oil C...
National Small Business Person of the ...
Keeping Postage Costs Down for your SM...
SMB PR Advice: Getting on the Big Talk...
SMB Splish Salons Member of Green Amer...
Ringio Launches New Cloud-Based 'Rich ...
SMB Advice: Do the most difficult firs...
7 SMB Customer Service Secrets
SMB Time Management Calculator
SMB iPhone App Adds 2nd Line & works o...
HughesNet brings Satellite Internet to...
NFIB Honors Ohio Senator Husted with G...
SMBs are Buying and Hiring IT
Inefficient Communications cost SMBs $...
Wi-Fi Troubleshooting Tools for SMBs
SMB News: 2 Reasons to Fire a Bad Bad ...
Holiday Survival for Small Businesses
6 Ways SMBs can Reduce Economic Stress
SMB Non-Profit Sets Spay/Neuter Pet Mi...
NFIB to Ohio SMBs: Support Fair-Minded...
SMB Statistics in the US
SMB Bionic: Body Replacement Parts Pop...
US SMB Opportunities: Tourism in Ameri...
SMB Profit Watch: Why do Employees Ste...
SMB Spotlight: Sawyer Realtors in Midd...
Small Businesses taking Local Newspape...
SMB Staging & Event Rental Services
10 Tips for SMB People Networking
Top Ten Trends Among Small and Medium ...
SMB Sales - How to lose a customer
Small Business Owners Summit