Fattmerchant Unifies Payments Through ...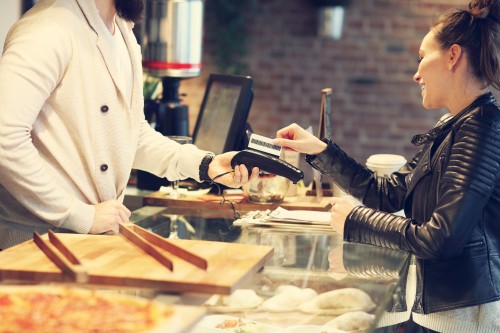 Fattmerchant, an integrated payment solution with omni-channel technology and a disruptive subscription-based pricing model, today announces the release of an industry-first integrated payment platform: Omni. Through the robust integrated payment platform, merchants can view detailed payment data and customer analytics across any form of payment channel that the business utilizes, no matter the solution (card present or card not present). All of the rich data captured is visually displayed through a cutting-edge dashboard. Members can also integrate bi-directionally into other business software, like QuickBooks Online, then report and send payments to their choice of eCommerce solution, all while having a full merchant management tool and a comprehensive Marketplace of additional popular business tools and applications.
"Until now, the biggest thing missing from most payment platforms was simplicity," said Jacques Fu, CTO and co-founder. "Omni provides business owners the simplicity of having all of their most vital business solutions in one place, coupled with the power and reliability of Fattmerchant's processing tools. Through our latest technological developments with our comprehensive API and seamless QuickBooks Online integration, we are providing merchants with a unified payment experience unlike anything else on the market."
The first-of-its-kind platform is transforming how business owners manage their payments through powerful processing and data analytics. Members are able to securely accept card-present and card-not-present payments transactions through a variety of solutions, from EMV terminals, mobile, virtual terminals and eCommerce – all housed in a single API. They also have the ability to track sales trends, customer loyalty information, inventory management, transaction histories, batch reports, account information and anything else needed to collect payment from customers. In addition, the Marketplace enables members to leverage additional business solutions such as Fattmerchant's Quickbooks integration, the first ever bi-directional integration that allows data to flow seamlessly to and from each platform in real time. The Marketplace also offers solutions like business loans, supply orders and additional processing tools.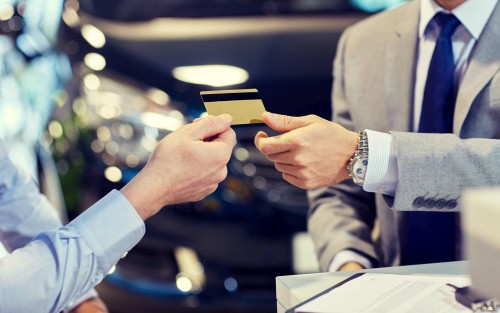 "Omni is what the payments landscape was sorely missing," said Suneera Madhani, CEO and founder of Fattmerchant. "Other payment companies often utilize the term 'omni-channel' but offer separate, singular solutions to take payments in different ways, or require that you use only their technology. Fattmerchant truly took the term omni to another level, where the payment experience is not just a variety of point solutions; it is an all-in-one platform that communicates seamlessly and in real time while staying agnostic to the solution. For the first time ever, payments can be perfectly unified."
Now, with Omni, the power of payments is back into the hands of small-to-medium sized businesses and they can take payments any way they want online, in-store, API, invoices or even on the go. All while having a truly integrated experience end-to-end and tying it back to the tools they love to use every day.
In September, Fattmerchant also announced its progressive bi-directional QuickBooks Online integration tool, a substantial time-saving move bridging the gap between accounting and billing software. The payment provider also received a Series C funding round of $10.5 million in July to continue advancing its technology and company growth, to date Fattmerchant has raised almost $20 million in capital and is processing over $2 billion in transactions annually. For more information about Fattmerchant and its technology, visit Fattmerchant.com.
---
Content Marketing Agency, Express Writ...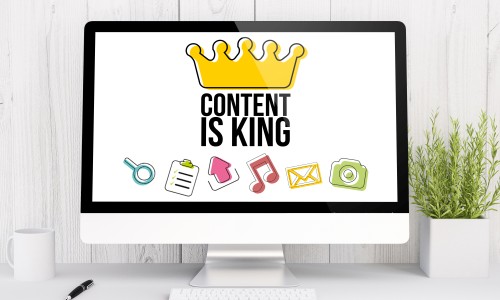 Julia McCoy, founder of Express Writers and content marketing leader, is opening beta enrollments today for her all-new course, The Expert SEO Content Writer Course, for freelancers, copywriters and marketers who are ready to learn how to write SEO web and blog copy – a huge facet and skillset involved in modern content marketing. The course provides step-by-step instructions on how to write powerful SEO content. Beta enrollment for the writing course will be open for a 10-day period, and class begins for beta students on October 1, 2018.
"I'm incredibly excited to launch my SEO writing course, because I see a firsthand need for it in the market daily," said McCoy, creator of The Expert SEO Content Writer Course and CEO of Express Writers. "To build the training and curriculum, I drew from my past seven years of creating more than 900 blogs that have earned more than 16,000 organic rankings in Google, and from interviewing more than 10,000 writers to date. There is a serious need for an actionable, practical SEO writing course. I've even interviewed a few expert guests and had them contribute to some of the curriculum as well."
The Expert SEO Content Writer Course is broken into three modules, which teach how to create high ROI SEO content from start to finish. The course contains 4-5 hours of video content, including a real demo of McCoy coaching her team of expert writers, and on-demand training. Students have access to printable workbooks, knowledge sheets, and exclusive content templates. Upon passing a short quiz, the student will earn certification as a qualified SEO content writer.
Beta students can use code BETALAUNCH2018 to save 35% on the course today. Sign up to be one of the first students of McCoy's all-new SEO writing course at https://writingcourse.expresswriters.com/.
---
Tips to Maximize Your Business's Infor...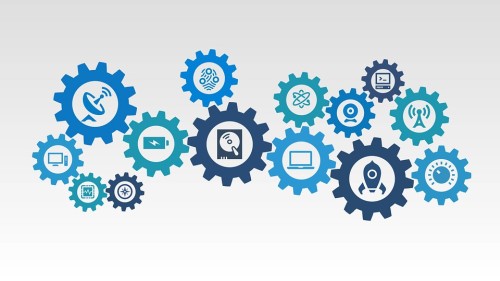 Businesses currently operate in an information age in which piles of data grow larger by the minute. 90 percent of the world's data has been created over the last two years alone, and content publishers, users, firms, sensors, and an increasing number of other sources combine to create 2.5 quintillion bytes of data daily. That magnitude of data equates to 90 years of HD video! In order to take advantage of these circumstances, workers must navigate the data landscape by capturing useful pieces of information and effectively utilizing them within their company. After sourcing new information for the firm, the maximization of internal data distribution can help make the most of it. Let's dive into a few tips on how to achieve an effective dissemination of information.
Communicating in a Network
Cultivating the belief that every employee is responsible for sending and receiving certain information is a simple but important first step in making sure your company successfully distributes its internal information.
Thus, it's useful to view each person as a node in the network through which data flows. How can you create alignment between the different nodal connections? Effective communication helps to achieve this.
To successfully transmit information, employees should first listen before shooting information around, balancing the speed of transfer with the situational relevance. Doing so increases the chances of a given piece of information flowing to where it's useful, when it's useful.
"The key always is who's got the best information to make the best possible decision at that discrete moment in time when that decision can make a difference for your enterprise,"according to Mark Hurd, CEO of Oracle. Great internal information distribution, through solid employee exchange mechanisms, helps to ensure the right person has the right data at the right time.
To motivate communication, it helps to express its importance to employees, both in terms of its value to the SMB and to them as individuals. Opening channels of communication allows employees to share insights, sources, and materials that can impact the organization, empowering those who take advantage of it. It's also worth mentioning that effectively listening and sending info along to those who find it useful increases an employee's capability and usefulness, which increases their value. Good things happen to valuable employees.
Utilizing Corporate Messengers
Providing certain tools to employees can also lower communication barriers and play an important part in maximizing the distribution of information. Setting employees up with business-focused messaging apps helps to increase rapidity of intra-organizational exchanges by offering a simple way to transmit information to one another.
It is not desirable to overpopulate the email inbox with tons of daily correspondence between various group and individual threads because information may become disorganized or get lost. Messengers such as Google Hangouts, Slack, Facebook Workplace, and others can lower the burden of email overload by handling the quicker and less formal daily chats regarding sources found, ideas to share, or question and answers. Most, if not all, of these services have versions for both PCs and mobile devices, allowing workers to send and receive information at their desk or on the go, creating an easy and quick avenue for active dialogue between employees.
These corporate messengers provide some additional benefits as well. They help to separate other types of correspondence, like email and personal messages, which is useful for holding distractions in check and organizing categories of information. These services also often auto-populate recipient fields with co-worker information, which is helpful for newcomers on the job who might not yet know or remember the contact info of others. Since they include features for voice and video calling, these messengers also reduce, or even eliminate, the need for company phones.
Note-Taking Mediums

In addition to maintaining solid communication mindsets and techniques, your organization will benefit from recording information in note form. Maintaining a running a log of ideas, questions, concerns, sources, or potential realizations in Apple Notes or Google Docs is never a bad idea. These services let you create folder directories to organize different thoughts. They also provide search features that seek individual words or phrases across all directories and notes in case you need to quickly find a piece of information.
A key benefit to digital note-taking is the ability to share the workspace with others and collaborate in real time. Take note that, compared to Google Docs and Word, Apple Notes demonstrates lackluster performance in this department, because it doesn't yet let you see who added what information and when. The only way to identify contributions involves manually selecting different fonts or colors in order to differentiate users, and the ability to do that is only a feature on the desktop version of Apple Notes. The app also doesn't offer annotation features, which are helpful for including metacognition while forming ideas. For these reasons, shared Google Docs or Word documents generally provide a better workspace for collaborative note-taking and brainstorming. With the ability to annotate specific sections, track authorship, and share access, these spaces effectively serve as canvasses for organizing information.
ERP Software
To further facilitate information distribution beyond collaborative note-taking applications, your SMB might consider utilizing enterprise resource planning software. Such programs visualize workflows to help keep everyone on the same page. They also serve as central data repositories to store information from which your company can derive insights to make better decisions. Finding the correct enterprise resource planning service for your company often requires an assessment of individual pain points and needs. There are online resources available to help you navigate this decision.
Bringing it All Together
Divvying up communication and data transfer between messengers, notes, and planning software helps to open up email, phone calls, and in-person discussions for other essential information exchanges. This separation helps to coordinate the large flow of correspondence firms typically deal with nowadays. Such stratification can also provide clues to recipients as to what type of information was sent. This may save time when operating on a strict timeline with a need to quickly classify and filter incoming information based on priority.
It is desirable and lucrative to provide employees with the ability to effectively transmit info through the appropriate medium for the information at hand. Fulfilling this desire helps maximize the distribution of information in an organization, which increases the value of the new info it takes in. A given amount of intake will go farther with better distribution.
---
SMB Owner Ingenuity Overcomes Limitati...
Necessity is the mother of invention, as small and medium-sized business owners know all too well. They are used to finding creative ways to solve problems without having a large cash reserve to draw from. That's how Roger Benedic...
Read More >
Social Equity Program Seeks Aspiring C...
Largely missing from California's booming new legal cannabis industry are millions of potential cannabis SMB entrepreneurs systematically criminalized by the war on drugs, according to Los Angeles management consulting firm Seira, which t...
Read More >
Enlist your SMB with the Tech Army
The Tech Army is recruiting experienced installers and technicians to join our nationwide network. There is no cost to join, and when you enlist you will start receiving bid requests right to your email, depending on the capabi...
Read More >
Security Systems for Bars and Restaura...
It's happening again, and just like last time, you can't understand why. You know that business has picked up, every night your bar or restaurant is packed to capacity. In fact, truth be told, business has never been better. So why is...
Read More >
IT Rentals for SMB Seasonal Offices
Whether you are running a retail shop that specializes in Christmas or Halloween season, a tax accountant who opens a temporary office for tax season, a summer camp for kids, or any type of seasonal business for that matter, it can take...
Read More >
SMB Macbook Rentals for Short Term Edi...
Technology needs for business can take many forms, some of which may make it extremely difficult to stay up-to-date (and profitable). Notably, photographers and videographers struggle with seasonal technology needs more than most. If yo...
Read More >
iPad Rental for Square Credit Card Pro...
Buy the Right Technology for your SMB ...
NFIB/Ohio Announces Members Elected to...
House Passes Velázquez's Bill to Aid S...
Mary's Small Business Shut-Down Due to...
Goats, a Bike and Elephants Benefit SM...
Using Technology to Improve Business S...
92% of SMB Restaurants Polled Are Not ...
SMB Optimism Sustained in March
SMB Social Media Marketing
Three Tips for Improving your SMB Secu...
SMB Businesses Turn to No-coding-requi...
9 Social Media Tips for SMBs Planning ...
5 Reasons to Seek Out & Support Vetera...
New Research Estimates 1.8 Million Job...
Protect your Ohio SMB from Identity Th...
4 Tips to Boost SMB Performance
Shouldn't Government Support SMB's?
The Rise of the Bottom Up SMB Economy
4 SMB Cold Calling Tactics
How your SMB can Save on Energy this W...
3 Pitfalls for SMBs to Avoid
Managing The 4 Pillars For A Healthy S...
WebRTC - The Future Of Real-Time Commu...
Limited Optimism Drives SMB Pragmatism...
Paychex Small Business Index
Understanding The Cloud Its Types And ...
Improving SMBs With UC
SMB Helps Water for People with AV Int...
How SMBs Can Monetize The Software The...
How SMBs Can Prepare for Disasters
Confidence on Display: Information Pro...
10 Ways to Boost SMB Wellness Program ...
Top 10 Tips For Female SMB Entrepreneu...
Manufacturing Expertise for Small Busi...
9 Proven Tips to Control Your SMB Inve...
SMB Online Sales: Another Tax on SMB
7 Steps to Start Your SMB
5 SMB Tips for Sounding Terrific on th...
Has Your SMB Earned the Right to Grow?
Time Management Tips Every SMB Owner S...
Does Your SMB Have a Bad Online Reputa...
Online Music Seller Trusts Symantec to...
The State of the Cloud - How SMBs Can ...
Storing SMB Data and Keeping Up With S...
Your SMB Doesn't Need to be Big to be ...
The Low Profile, High Impact Risk to S...
5 SMB Tips to consider that will save ...
New Kensington Products Customized for...
Analytics for SMBs: Turning Opportunit...
A Tale of Two Clouds: Looking Beyond t...
How to Protect Your SMB From Identity ...
Using Rentals to Your SMB's Advantage
SMB Resolution: I Will Protect My Busi...
How Proper Insurance is Vital if you w...
Audits: A Tough Year For SMB
SMB Offering Recession Proof Career Ad...
SMB Data Center Disaster Recovery Plan...
How Adding More Members to an SMB's Te...
Why SMB's Need Reputation Management
5 Ways for Your SMB to Stay in Busines...
Despite Recent Disasters, Many Do Not ...
6 Tips for Getting Your SMB Organized—...
Are Cloud-Based Services Right for You...
SMB Owners: Three Misconceptions
...
SMB Virtual Offices, Co-Working and Se...
Russian Immigrant Serge Chistov's SMB ...
71% of SMBs Believe US Still in Recess...
SMB Powsumer.com Appoints Peter Tahmin...
SMB Featured Industry: Summer Camps
Washington Post Live Presents "Powerin...
3 Backup Solutions: Which One is Right...
Six Lessons Learned in Ten Years of Pu...
An SMB Owner's Guide to Surviving the ...
SMB Phone Systems: Time for a Differen...
SMBs get the same broadcast tools as t...
Big Pain for SMBs: Managing Data Growt...
HP and WM SMB Technology Discount Prog...
Is Your SMB Ready for the New World of...
A Breakdown of Backup and Storage for ...
Why an SMB is Just Like Dating
IT SMBs Face Specific Risks, Require S...
SMB Sweepstakes -- Win a Free Kindle F...
SMBs Must Plan Ahead for Disaster
Calculating the Best SMB Solution to t...
Washington Post Launches SMB News Site
AT&T Offers 5.9% Leases to SMBs
SMBs Receive Free Geo-targeted Adverti...
AMEX Survey: SMBs Place Great Emphasis...
The Million Dollar SMB Give Away from ...
Green IT Ranks High on the SMB Respons...
Future SMB Owners meet at Chicago Kids...
SMB Security: 8 Precautions from myID....
Survey of 200 SMBs on Economic Recover...
SMBs Most Confident in Years
SMB Patent Advice
SMB Ohio Friend of Family Award: Ted W...
SMB Doctors: Friend of Family Medicine...
1295 SMBs partner with Rentacomputer.c...
SMB Tech: Magic Pen Increases Producti...
From SMB to $1 Billion in 11 Years
SMB iPhone app for Local Deals
Introducing MyHold iPhone Application ...
SMB Office Supplies Shrinkage Survey b...
SMB WebVisible Awarded Ernst & Young E...
5 Lessons SMBs can learn from BP Oil C...
National Small Business Person of the ...
Keeping Postage Costs Down for your SM...
SMB PR Advice: Getting on the Big Talk...
SMB Splish Salons Member of Green Amer...
Ringio Launches New Cloud-Based 'Rich ...
SMB Advice: Do the most difficult firs...
7 SMB Customer Service Secrets
SMB Time Management Calculator
SMB iPhone App Adds 2nd Line & works o...
HughesNet brings Satellite Internet to...
NFIB Honors Ohio Senator Husted with G...
SMBs are Buying and Hiring IT
Inefficient Communications cost SMBs $...
Wi-Fi Troubleshooting Tools for SMBs
SMB News: 2 Reasons to Fire a Bad Bad ...
Holiday Survival for Small Businesses
6 Ways SMBs can Reduce Economic Stress
SMB Non-Profit Sets Spay/Neuter Pet Mi...
NFIB to Ohio SMBs: Support Fair-Minded...
SMB Statistics in the US
SMB Bionic: Body Replacement Parts Pop...
US SMB Opportunities: Tourism in Ameri...
SMB Profit Watch: Why do Employees Ste...
SMB Spotlight: Sawyer Realtors in Midd...
Small Businesses taking Local Newspape...
SMB Staging & Event Rental Services
10 Tips for SMB People Networking
Top Ten Trends Among Small and Medium ...
SMB Sales - How to lose a customer
Small Business Owners Summit