IT Rentals for SMB Seasonal Offices
Whatever the SMB, an essential part of its day-to-day running will be IT. It is crucial for a lot of key processes, shipping and exporting products, generating profit for the owners or shareholders, and keeping in touch with customers via email.
Seasonal businesses have IT or PC needs, albeit on a temporary basis. So, what are they to do? Well, they could always fork out for their own equipment. Have to tear it all down when the season ends, pay to store it for the rest of the year, and then hope when they have taken it out of storage that it still works. Or they could rent their IT equipment.
There are countless advantages to renting as opposed to buying it outright. It is worthwhile for businesses to rent the equipment they require, so that they can invest their financial and managerial resources in other aspects of the growing enterprise. Small and medium businesses can benefit from renting IT equipment as it allows them to access the most up-to-date items on the market, giving them a competitive edge where they may not have had it before.
---
SMB Macbook Rentals for Short Term Edi...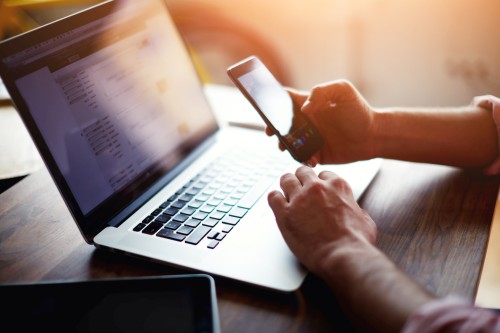 Technology needs for business can take many forms, some of which may make it extremely difficult to stay up-to-date (and profitable). Notably, photographers and videographers struggle with seasonal technology needs more than most. If your SMB has shifting technology demands, then it makes more sense to rent than buy for your team knowing that additional machines and software are needed only temporarily and will only be current for a finite amount of time.
As a result,
MacBook Pro rentals
are the most practical solution for small and medium businesses with high-quality editing needs. Here's why:
Why Rent a MacBook Pro?
Optimized to run editing software like Final Cut Pro X, MacBooks and MacBook Pros have become the gold standard for photo and video editing, and many businesses have a whole fleet of machines for the whole team.
For small businesses with temporary or seasonal requirements, this may not work as well. Let's look at a hypothetical:
Let's say you're a professional photographer with a team to help with logistics, equipment set-up, and other tasks, and a video and photo editor at the home office. This business model works well for most of the year, but in the early summer, you start to get busier with weddings, graduation shoots, and more.
By the end of the busy season, you may have a backlog of thousands of videos and photos that need editing. Your editor might need a little help from your team, but you only have one computer equipped with the optimal software.
You have a few options. You could spend thousands on new computers and buy the software your team needs to support your business, but after they're done helping during the busy times, you wouldn't need MacBooks until the next year. If the computers themselves aren't out-of-date by the next time you need them, you can bet that the software will be. And what if they're damaged while they're in storage, or just don't work for some reason when you need them next year?
Professional videographers, movie studios, and other visual production companies with seasonal or temporary business models also face many of the same issues.
The decision to rent, rather than purchase, technology for short term video editing needs should be clear, but if not here are a few major benefits:
Short-term rentals are less expensive than buying computers, especially when those computers will only be used for a portion of the time. TV and movie studios often have a need for a larger editing capacity, but not all the time. When they bring on part-time production assistants and video editors for a big release or TV special, it makes financial sense to rent the additional equipment.
There's no need for storage. When a business is done with its MacBook rental, it can be returned until next time, eliminating the need to store them until they are needed again. This saves on floor and shelf space requirements, but also eliminates the possibility of being damaged or stolen while in storage.
There is no need to purchase updates. Companies that rent computers to small businesses ensure that both hardware and software are up-to-date. This means that the burden to keep install the latest software updates and keep subscriptions active is on the rental company and not the SMB.
Fewer problems. Computers are repaired and maintained by the rental company also, meaning that if any hardware issues arise, businesses can contact the rental company to service or replace the machines, cutting down on business interruptions.
Short-term Apple rentals can level the playing field for small businesses that may not have the same budget as their competitors. In the past, these companies would have to take a hit to their margins in order to stay competitive by buying and updating more computers than they need throughout the year. Now, companies can rent MacBook Pros, as well as iPhones, iPads, Apple desktop computers and more, as well as speakers, monitors, and anything that can help their business's short-term production needs.
Want to share this story on social media? Use these hashtags! #SMB #Tech #VideoEditing
---
iPad Rental for Square Credit Card Pro...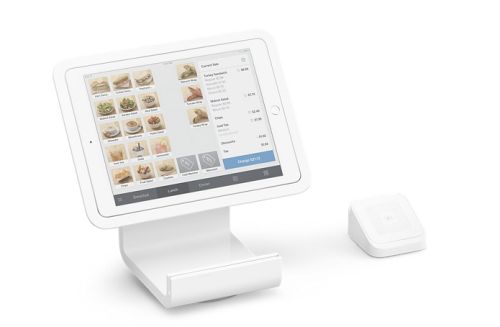 The launching of the iPad-based point of sale solution has marked a tremendous feat for SMBs in regards to transactions processing. Few solutions are comparable to the efficiency of using an iPad for cash and credit card processing for enterprises.
The Concept of the iPad-based POS Solutions
The PC-based POS is immobile, cumbersome and occupies a lot of space. These features hamper the use of POS technology when selling at events and it also lack the tech-savvy impression.
On the other hand, the iPad square card processing is here for a good reason and at the right time. With growing need for efficient service delivery at points of sale, features such as instant card and cash processing on a search-based interface are all that a SMB needs at this point and time. With faster checkout and barcode scanning, it is easier to complete sales in seconds. The iPad-based square card processing is a smart point of sale to be embraced across the board.
The iPad square card processing system features an app that links the inventory, money lending institutions, business accounts, printing machines and other features in a way that synchronizes all operations. Keeping track of sales and serving customers at a faster rate is now achievable with this one of a kind innovation.
The Essence of iPad Rental for Square Credit Card Processing
iPad kiosk rentals give businesses chance to grow and make profits while enjoying the benefits of the latest retail transaction technology. An iPad-based solution is a meaningful option for business as the rental solutions are ready made and customized from an expert's standpoint. Chances of system breakdown, lack of troubleshooting after-sale-services and system slowdown are greatly reduced. The one-off package is enough to transform the point of sale to the advantage of the enterprise.
Renting the service is ideal for all business and more particularly, the small and medium-sized businesses, on short-term or long-term projects. The scope of doing business and transacting is highly expanded when 1 to 1000 or more rental iPad-based points of sale units are used. This feature is facilitated by the fact that businesses get wireless connection on rental iPads across the US. For instance, a concert event can establish over five hundred stands for selling tickets at different locations.
Other real-life ventures that can use these services are, mobile clinics, charity sales for fundraising, startup retail stores, food trucks, conventions, sports tournaments, to name but a few.
Finally, on the management perspective, iPad-based POS systems are smaller, fragile and mobile. These features make them prone to theft and loss during every-day usage. Renting allows the business to experience the benefits of the system while storage, transportation, and other responsibilities are undertaken by someone else.
Want to share this story on social media? Use these hashtags! #Business #SMB #Tech
---
Buy the Right Technology for your SMB ...
Most small business owners when starting up have tight budgets and some even start on shoestrings. Many don't plan far enough in advance for the ups and downs of operating a business. It's a well reported fact that ninety percent of al...
Read More >
NFIB/Ohio Announces Members Elected to...
The National Federation of Independent Business/Ohio, the state's leading small business association, announces the election of new members and officers to its statewide Leadership Council. Newly elected members of the NFIB/Ohio L...
Read More >
House Passes Velázquez's Bill to Aid S...
Bill Channels Needed Capital to Small Firms after Devastating 2017 Hurricanes, Fires Washington, D.C. –Yesterday, the U.S. House of Representatives passed a bill authored by Rep. Nydia M. Velázquez (D-NY) to h...
Read More >
Mary's Small Business Shut-Down Due to...
CPA Mary owns a small accounting firm in town. She needs her computer to do her job preparing tax returns and handling other small to medium-sized (SMB) business accounting needs. When Mary's computer or network is down she ha...
Read More >
Goats, a Bike and Elephants Benefit SM...
Today, Amazon is king and there is a Barnes and Noble in every city. It's a struggle for many smb bookstores to stay in business. They survive thanks to loyal customers and IndieBound.org. Michael Chidsey and Christian Madsen, author...
Read More >
Using Technology to Improve Business S...
Technology has become something that almost everyone inside of the United States has access to. The Pew Research Center says that around 95% of Americans own a cellphone of some kind, and around 77% of Americans own smartphones. Bu...
Read More >
92% of SMB Restaurants Polled Are Not ...
SMB Optimism Sustained in March
SMB Social Media Marketing
Three Tips for Improving your SMB Secu...
SMB Businesses Turn to No-coding-requi...
9 Social Media Tips for SMBs Planning ...
5 Reasons to Seek Out & Support Vetera...
New Research Estimates 1.8 Million Job...
Protect your Ohio SMB from Identity Th...
4 Tips to Boost SMB Performance
Shouldn't Government Support SMB's?
The Rise of the Bottom Up SMB Economy
4 SMB Cold Calling Tactics
How your SMB can Save on Energy this W...
3 Pitfalls for SMBs to Avoid
Managing The 4 Pillars For A Healthy S...
WebRTC - The Future Of Real-Time Commu...
Limited Optimism Drives SMB Pragmatism...
Paychex Small Business Index
Understanding The Cloud Its Types And ...
Improving SMBs With UC
SMB Helps Water for People with AV Int...
How SMBs Can Monetize The Software The...
How SMBs Can Prepare for Disasters
Confidence on Display: Information Pro...
10 Ways to Boost SMB Wellness Program ...
Top 10 Tips For Female SMB Entrepreneu...
Manufacturing Expertise for Small Busi...
9 Proven Tips to Control Your SMB Inve...
SMB Online Sales: Another Tax on SMB
7 Steps to Start Your SMB
5 SMB Tips for Sounding Terrific on th...
Has Your SMB Earned the Right to Grow?
Time Management Tips Every SMB Owner S...
Does Your SMB Have a Bad Online Reputa...
Online Music Seller Trusts Symantec to...
The State of the Cloud - How SMBs Can ...
Storing SMB Data and Keeping Up With S...
Your SMB Doesn't Need to be Big to be ...
The Low Profile, High Impact Risk to S...
5 SMB Tips to consider that will save ...
New Kensington Products Customized for...
Analytics for SMBs: Turning Opportunit...
A Tale of Two Clouds: Looking Beyond t...
How to Protect Your SMB From Identity ...
Using Rentals to Your SMB's Advantage
SMB Resolution: I Will Protect My Busi...
How Proper Insurance is Vital if you w...
Audits: A Tough Year For SMB
SMB Offering Recession Proof Career Ad...
SMB Data Center Disaster Recovery Plan...
How Adding More Members to an SMB's Te...
Why SMB's Need Reputation Management
5 Ways for Your SMB to Stay in Busines...
Despite Recent Disasters, Many Do Not ...
6 Tips for Getting Your SMB Organized—...
Are Cloud-Based Services Right for You...
SMB Owners: Three Misconceptions
...
SMB Virtual Offices, Co-Working and Se...
Russian Immigrant Serge Chistov's SMB ...
71% of SMBs Believe US Still in Recess...
SMB Powsumer.com Appoints Peter Tahmin...
SMB Featured Industry: Summer Camps
Washington Post Live Presents "Powerin...
3 Backup Solutions: Which One is Right...
Six Lessons Learned in Ten Years of Pu...
An SMB Owner's Guide to Surviving the ...
SMB Phone Systems: Time for a Differen...
SMBs get the same broadcast tools as t...
Big Pain for SMBs: Managing Data Growt...
HP and WM SMB Technology Discount Prog...
Is Your SMB Ready for the New World of...
A Breakdown of Backup and Storage for ...
Why an SMB is Just Like Dating
IT SMBs Face Specific Risks, Require S...
SMB Sweepstakes -- Win a Free Kindle F...
SMBs Must Plan Ahead for Disaster
Calculating the Best SMB Solution to t...
Washington Post Launches SMB News Site
AT&T Offers 5.9% Leases to SMBs
SMBs Receive Free Geo-targeted Adverti...
AMEX Survey: SMBs Place Great Emphasis...
The Million Dollar SMB Give Away from ...
Green IT Ranks High on the SMB Respons...
Future SMB Owners meet at Chicago Kids...
SMB Security: 8 Precautions from myID....
Survey of 200 SMBs on Economic Recover...
SMBs Most Confident in Years
SMB Patent Advice
SMB Ohio Friend of Family Award: Ted W...
SMB Doctors: Friend of Family Medicine...
1295 SMBs partner with Rentacomputer.c...
SMB Tech: Magic Pen Increases Producti...
From SMB to $1 Billion in 11 Years
SMB iPhone app for Local Deals
Introducing MyHold iPhone Application ...
SMB Office Supplies Shrinkage Survey b...
SMB WebVisible Awarded Ernst & Young E...
5 Lessons SMBs can learn from BP Oil C...
National Small Business Person of the ...
Keeping Postage Costs Down for your SM...
SMB PR Advice: Getting on the Big Talk...
SMB Splish Salons Member of Green Amer...
Ringio Launches New Cloud-Based 'Rich ...
SMB Advice: Do the most difficult firs...
7 SMB Customer Service Secrets
SMB Time Management Calculator
SMB iPhone App Adds 2nd Line & works o...
HughesNet brings Satellite Internet to...
NFIB Honors Ohio Senator Husted with G...
SMBs are Buying and Hiring IT
Inefficient Communications cost SMBs $...
Wi-Fi Troubleshooting Tools for SMBs
SMB News: 2 Reasons to Fire a Bad Bad ...
Holiday Survival for Small Businesses
6 Ways SMBs can Reduce Economic Stress
SMB Non-Profit Sets Spay/Neuter Pet Mi...
NFIB to Ohio SMBs: Support Fair-Minded...
SMB Statistics in the US
SMB Bionic: Body Replacement Parts Pop...
US SMB Opportunities: Tourism in Ameri...
SMB Profit Watch: Why do Employees Ste...
SMB Spotlight: Sawyer Realtors in Midd...
Small Businesses taking Local Newspape...
SMB Staging & Event Rental Services
10 Tips for SMB People Networking
Top Ten Trends Among Small and Medium ...
SMB Sales - How to lose a customer
Small Business Owners Summit