Goats, a Bike and Elephants Benefit SM...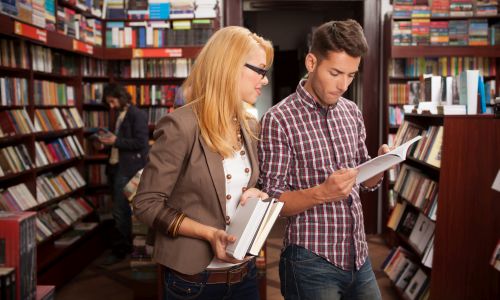 Today, Amazon is king and there is a Barnes and Noble in every city. It's a struggle for many smb bookstores to stay in business. They survive thanks to loyal customers and IndieBound.org.
Michael Chidsey and Christian Madsen, author and illustrator of the new children's books "Thaddeus The Happiest Little Mountain Goat Ever" and "Today You Learn To Ride Your Bike," are fans of the independently owned The King's English Bookshop and chose to release their books there. Through The King's English they learned they could reach a national audience with IndieBound.org.
What is IndieBound?
IndieBound.org works directly with independent bookshops and the American Booksellers Association to give them a way to sell online so they can survive against large franchises. IndieBound enables the power of "local first" shopping. It allows consumers to feel their actions are part of a larger picture.
About the Books:
"Thaddeus The Happiest Little Mountain Goat Ever" tells the story of a goat who "didn't like living on the rocky cliffs of a tall, tall mountain" where the hunt for shrubs and grass is perilous. Thaddeus spies a green valley and heads for the lusher pastures, only to find himself lonely without his family. The message: He realizes it is "far better to be on the mountain tops with his family than to be alone in the green valley."
The cartoon-like pictures show goats cheerfully falling off their snowy perches, giving theatrical parents the chance to use different character voices when they read it aloud. As he wrote the story, he imagined his mother reading it. And she does for the electronic version; available as a free video and audio download with every book.
"Today You Learn to Ride Your Bike" is about a boy and his adventures on two wheels. The beautiful watercolor illustrations by Christian Madsen start in black and white as the boy rides in his neighborhood. They turn to full color as, in his imagination, the boy rides out of town past elephants, pigs, monkeys and a dinosaur.
"When I was 5 years old, I got a bike. I wasn't allowed to leave the block but I had an over-active imagination," said Chidsey, "On my bike I felt like I had the freedom to go anywhere."
Chidsey's day job has him producing kid-friendly viral content that was featured on "America's Got Talent" and "Jimmy Kimmel Live!" But he wants his young readers to discard the digital devices in favor of books. "I would hope it would inspire kids to put down the iPads and go ride their bike and let their imagination take over," he said.
The audio and video version is read by Bill Allred, who hosts a radio show on X96.
Both books were self-published through Sourced Media Books and retail for $17.99. They are available at IndieBound.org.
About the Author:
Michael Chidsey graduated from Utah State University in Broadcast Journalism and owns Sqwak Productions. His work has been seen around the world winning the awards: Cannes Lions (France), London International Awards, Promax Gold (India Broadcast Awards) and New York Festivals World's Best Advertising. He lives with his family and pet dog.
About the Illustrator:
Christian Madsen graduated from the University of Utah in Animation/Film. Christian hikes in the highest mountains to the hottest deserts.
Graphics/video of the books, author/illustrator, and a free print article can be downloaded here: https://spaces.hightail.com/receive/6JdBO8OHYX
If your local store does not carry these books, IndieBound store, The King's English, ships worldwide:
Thaddeus The Happiest Little Mountain Goat Ever:
http://www.kingsenglish.com/book/9781945431050
Today You Learn To Ride Your Bike:
http://www.kingsenglish.com/book/9781945431067
---
Using Technology to Improve Business S...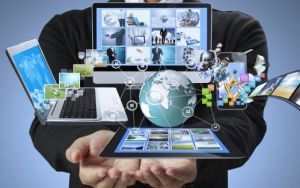 Technology has become something that almost everyone inside of the United States has access to. The Pew Research Center says that around 95% of Americans own a cellphone of some kind, and around 77% of Americans own smartphones.
Businesses also have access to a vast assortment of technologies, and in an age where everyone can record and upload photos and videos, companies need to make sure that they are employing these technologies to ensure that their safety measures are at least up to par.
Here is an article from the Mulligan Management Group showcasing five technologies you should be using to help increase your workplace safety: http://mulliganmanagementgroup.com/entries/mulligan-management-group-clients/workplace-safety-requires-these-5-technologies
---
92% of SMB Restaurants Polled Are Not ...
Foodservice Training Portal released findings today in a study conducted of 200 SMB restaurants from October 2016 through January 2017 in six U.S. states. The results were alarming as only 16 of 200 locations polled were using any form of active shooter training- with their full staff roster.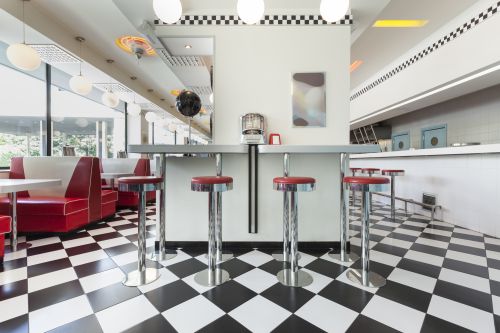 In an FBI study of active shooter events, the agency noted, "Even when law enforcement was present or able to respond within minutes, civilians often had to make life and death decisions, and, therefore, should be engaged in training and discussions on decisions they may face." Contrary to this advisory warning, the majority of restaurants polled- notably considered highly vulnerable soft targets by the FBI and Department of Homeland Security- provided no active shooter or workplace violence training on how to respond in the event of an incident.
The common reasons given by poll participants for not implementing training of this kind included cost, the belief that their business would not be affected by an active shooter incident and the investment of time involved. Those who had conducted active shooter training with their employees cited terrorism and proactive views on risk management as primary motivators for implementing their education programs.
In a survey of recent news events, it is noteworthy that foodservice and hospitality operations are frequent targets based on the inherent characteristics of the venues: large groups of people, unlocked doors and the absence of on premise security personnel, with no geographic area of the country showing immunity:
February 22, 2017: An intoxicated man opened fire in a packed bar, killing one person and injuring two at Austin's Bar and Grill in Olathe, Kansas.

April 14, 2017: A shooting at a Firebirds Wood Fired Grill restaurant in Tucson, Arizona left two men dead and one woman shot/injured in an apparent murder-suicide.

May 4, 2017: A customer at Zona Caliente, a North Texas sports bar fatally shot a man who had just killed the restaurant's manager.
As a front line and proactive step, businesses should be implementing vulnerability testing and active shooter prep and response training as opportunities to prepare staff in the event of an incident. Employees are taught what to look for, establish communication channels within the business to prevent workplace violence issues and institute potentially life-saving policies and protocols to act upon in the event the unforeseen occurs. As Lance Ewing, EVP for global risk management and client services at Cotton Holdings Inc. pointed out at the at the CLM & Business Insurance Retail, Restaurant, and Hospitality Conference, "You need to know what your plan A and plan B are . . . you need to practice this with your employees," he said. "Your best option is to run, hide, or fight . . . but the best plan is to be prepared." (Business Insurance, 2/23/17).
About Foodservice Training Portal
Foodservice Training Portal is a leader in the field of e-Learning and hospitality talent training solutions. The company is the provider of Active Shooter Prep Online™, interactive online course that educates hospitality and retail employees in the latest active shooter procedures and protocols. Using the guidelines/directives established by FEMA, the FBI and the DHS, the course establishes an understanding of active shooter events and provides detailed information on how to best prevent and prepare for such scenarios. For more information, visit www.foodservicetrainingportal.com/activeshooter
---
SMB Optimism Sustained in March
The remarkable surge in SMB optimism that began in November of last year was sustained in March, according to the National Federation of Independent Business (NFIB) Small Business Economic Trends Report, released April 11th. "Small busin...
Read More >
SMB Social Media Marketing
A significant number of SMB businesses have not yet adopted social media. In a recent survey of SMB owners/managers, 24% said they currently don't use social media for their business, while 8% don't ever expect to use social media. ...
Read More >
Three Tips for Improving your SMB Secu...
Mega corporations are obviously not the only businesses which need security. SMB businesses also need to be prepared for nefarious activities. The longer your SMB is in business, the more likely your business is to suffer from some type of crimina...
Read More >
SMB Businesses Turn to No-coding-requi...
Over 40% of websites built using DIY options are for business, according to survey There are a lot of options to help you build a website. Website builders, like Wix, SquareSpace, and Weebly, offer a DIY (do-it-yourself) func...
Read More >
9 Social Media Tips for SMBs Planning ...
The field of event planning is competitive, and most event planners use social media to bolster their events. That means if you want to keep your SMB up in the event planning market, you need a plan for social media usage. You can start off by ide...
Read More >
5 Reasons to Seek Out & Support Vetera...
NEW YORK, New York – Most people don't give much thought to who owns a lot of the businesses in their area. They go about their day, picking up things here and there, and not giving much thought to the entrepreneur behind ...
Read More >
New Research Estimates 1.8 Million Job...
Protect your Ohio SMB from Identity Th...
4 Tips to Boost SMB Performance
Shouldn't Government Support SMB's?
The Rise of the Bottom Up SMB Economy
4 SMB Cold Calling Tactics
How your SMB can Save on Energy this W...
3 Pitfalls for SMBs to Avoid
Managing The 4 Pillars For A Healthy S...
WebRTC - The Future Of Real-Time Commu...
Limited Optimism Drives SMB Pragmatism...
Paychex Small Business Index
Understanding The Cloud Its Types And ...
Improving SMBs With UC
SMB Helps Water for People with AV Int...
How SMBs Can Monetize The Software The...
How SMBs Can Prepare for Disasters
Confidence on Display: Information Pro...
10 Ways to Boost SMB Wellness Program ...
Top 10 Tips For Female SMB Entrepreneu...
Manufacturing Expertise for Small Busi...
9 Proven Tips to Control Your SMB Inve...
SMB Online Sales: Another Tax on SMB
7 Steps to Start Your SMB
5 SMB Tips for Sounding Terrific on th...
Has Your SMB Earned the Right to Grow?
Time Management Tips Every SMB Owner S...
Does Your SMB Have a Bad Online Reputa...
Online Music Seller Trusts Symantec to...
The State of the Cloud - How SMBs Can ...
Storing SMB Data and Keeping Up With S...
Your SMB Doesn't Need to be Big to be ...
The Low Profile, High Impact Risk to S...
5 SMB Tips to consider that will save ...
New Kensington Products Customized for...
Analytics for SMBs: Turning Opportunit...
A Tale of Two Clouds: Looking Beyond t...
How to Protect Your SMB From Identity ...
Using Rentals to Your SMB's Advantage
SMB Resolution: I Will Protect My Busi...
How Proper Insurance is Vital if you w...
Audits: A Tough Year For SMB
SMB Offering Recession Proof Career Ad...
SMB Data Center Disaster Recovery Plan...
How Adding More Members to an SMB's Te...
Why SMB's Need Reputation Management
5 Ways for Your SMB to Stay in Busines...
Despite Recent Disasters, Many Do Not ...
6 Tips for Getting Your SMB Organized—...
Are Cloud-Based Services Right for You...
SMB Owners: Three Misconceptions
...
SMB Virtual Offices, Co-Working and Se...
Russian Immigrant Serge Chistov's SMB ...
71% of SMBs Believe US Still in Recess...
SMB Powsumer.com Appoints Peter Tahmin...
SMB Featured Industry: Summer Camps
Washington Post Live Presents "Powerin...
3 Backup Solutions: Which One is Right...
Six Lessons Learned in Ten Years of Pu...
An SMB Owner's Guide to Surviving the ...
SMB Phone Systems: Time for a Differen...
SMBs get the same broadcast tools as t...
Big Pain for SMBs: Managing Data Growt...
HP and WM SMB Technology Discount Prog...
Is Your SMB Ready for the New World of...
A Breakdown of Backup and Storage for ...
Why an SMB is Just Like Dating
IT SMBs Face Specific Risks, Require S...
SMB Sweepstakes -- Win a Free Kindle F...
SMBs Must Plan Ahead for Disaster
Calculating the Best SMB Solution to t...
Washington Post Launches SMB News Site
AT&T Offers 5.9% Leases to SMBs
SMBs Receive Free Geo-targeted Adverti...
AMEX Survey: SMBs Place Great Emphasis...
The Million Dollar SMB Give Away from ...
Green IT Ranks High on the SMB Respons...
Future SMB Owners meet at Chicago Kids...
SMB Security: 8 Precautions from myID....
Survey of 200 SMBs on Economic Recover...
SMBs Most Confident in Years
SMB Patent Advice
SMB Ohio Friend of Family Award: Ted W...
SMB Doctors: Friend of Family Medicine...
1295 SMBs partner with Rentacomputer.c...
SMB Tech: Magic Pen Increases Producti...
From SMB to $1 Billion in 11 Years
SMB iPhone app for Local Deals
Introducing MyHold iPhone Application ...
SMB Office Supplies Shrinkage Survey b...
SMB WebVisible Awarded Ernst & Young E...
5 Lessons SMBs can learn from BP Oil C...
National Small Business Person of the ...
Keeping Postage Costs Down for your SM...
SMB PR Advice: Getting on the Big Talk...
SMB Splish Salons Member of Green Amer...
Ringio Launches New Cloud-Based 'Rich ...
SMB Advice: Do the most difficult firs...
7 SMB Customer Service Secrets
SMB Time Management Calculator
SMB iPhone App Adds 2nd Line & works o...
HughesNet brings Satellite Internet to...
NFIB Honors Ohio Senator Husted with G...
SMBs are Buying and Hiring IT
Inefficient Communications cost SMBs $...
Wi-Fi Troubleshooting Tools for SMBs
SMB News: 2 Reasons to Fire a Bad Bad ...
Holiday Survival for Small Businesses
6 Ways SMBs can Reduce Economic Stress
SMB Non-Profit Sets Spay/Neuter Pet Mi...
NFIB to Ohio SMBs: Support Fair-Minded...
SMB Statistics in the US
SMB Bionic: Body Replacement Parts Pop...
US SMB Opportunities: Tourism in Ameri...
SMB Profit Watch: Why do Employees Ste...
SMB Spotlight: Sawyer Realtors in Midd...
Small Businesses taking Local Newspape...
SMB Staging & Event Rental Services
10 Tips for SMB People Networking
Top Ten Trends Among Small and Medium ...
SMB Sales - How to lose a customer
Small Business Owners Summit