NFIB/Ohio Announces Members Elected to...
The National Federation of Independent Business/Ohio, the state's leading small business association, announces the election of new members and officers to its statewide Leadership Council.
Newly elected members of the NFIB/Ohio Leadership Council include:
• Steve Bruns, Bruns General Contracting (Tipp City)
• Clara Osterhage, RLO, Inc. Great Clips (Dayton)
• Ben Pearson, Manchester Animal Clinic (Manchester)
• Zoi Romanchuk, PR Machine Works (Ontario)
• Susan Sukys, Mosaic Financial Group (Mt. Vernon)

Pictured l to r: NFIB/Ohio Vice President Roger Geiger, Clara Osterhage, Ty Baker-Baumann, Zoi Romanchuk, Susan Sukys, and Steve Bruns.
In addition to electing members of the Council, the following members were elected to serve in leadership positions:
• Ty Baker-Baumann of REBSCO, Inc. (Greenville) was elected council chair;
• Chris Ellis of Helping Hands Healthcare, Inc. (Cincinnati) was elected vice chair;
• Albert Macre of Albert F, Macre & Company (Steubenville) was elected chair of the NFIB OH PAC, the organization's political action committee, and;
• Mark Fowler of Crestline Products (Crestline) is the immediate past chair of the Council.
The council, which holds quarterly meetings that serve to guide the organization's statewide activities, currently has 39 members in total. The NFIB/Ohio Leadership Council is made up of independent smb owners whose role it is to help steer the organization's advocacy program while assisting in efforts to bring small-business issues to the attention of state and federal.
The members serving on the Leadership Council represent businesses of varying sizes and geographic areas of the state of Ohio. As a truly member-driven organization, the 39 members of the Leadership Council participate in committees, assist in the implementation of NFIB events across the state, as well as serving on statewide boards and commissions and in their local governments.
"Representing 23,000 small business owners in Ohio, NFIB serves as the voice of Ohio's economic engine. We are proud to have this group directing our state Leadership Council and advancing the cause of Ohio's entrepreneurs in their ability to own, operate, and grow their businesses," said Vice President/Executive Director of NFIB/Ohio Roger R. Geiger. "As a member-driven association, NFIB relies on the involvement of members such as these to offer their knowledge and guidance to allow us to truly be the leading representative for small business at the Ohio Statehouse."
---
House Passes Velázquez's Bill to Aid S...
Bill Channels Needed Capital to Small Firms after Devastating 2017 Hurricanes, Fires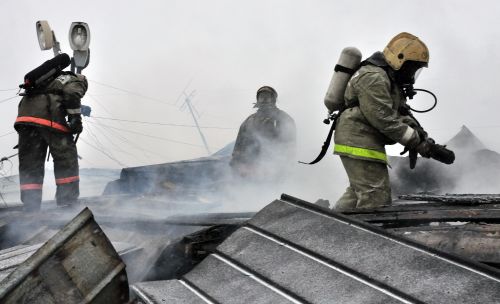 Washington, D.C. –Yesterday, the U.S. House of Representatives passed a bill authored by Rep. Nydia M. Velázquez (D-NY) to help small businesses recover from natural disasters. Following the costliest year on record for damage inflicted by natural disaster, Velázquez's bill, H.R. 4792, the Small Business Access to Capital after a Natural Disaster Act, would help local small businesses secure the loans and capital they need to rebuild. Specifically, the Act would require the Securities and Exchange Commission's (SEC) Office of the Advocate for Small Business Capital Formation to identify and address the unique challenges that small businesses and investors face in securing access to capital after a disaster.
"When disaster strikes, local small businesses are especially hard hit," said Velázquez. "Facing a combination of lost revenue and structural damage, many firms are forced to close their doors, sometimes for good. This bill would take decisive action to provide small business owners with capital they need to rebuild and get local economies moving again after disasters. I'm pleased my colleagues have seen fit to pass this legislation with such strong bipartisan support."

According to the Federal Emergency Management Agency (FEMA), over 40 percent of small businesses never reopen after a disaster. In Puerto Rico, small and midsize businesses make up ninety percent of private companies on the Island. After Hurricane Maria, two-thirds of these firms have been forced to close, at least temporarily. In New York and New Jersey, over five years since Superstorm Sandy, local communities continue to suffer from millions in lost revenue after businesses have been forced to close or delay reopening.
Established in 2016, the SEC's Office of the Advocate for Small Business Capital Formation is tasked with identifying issues and proposing changes to benefit small businesses and their investors. Velázquez's bill requires the Advocate to now also consider the unique challenges that small businesses affected by natural disasters have with securing access to credit and to work to promote their interests.
Velázquez is the third most senior Democrat on the House Financial Services Committee and Ranking Member of the House Committee on Small Business. The Small Business Access to Capital after a Natural Disaster Act passed in the House with bipartisan support. The legislation must now be considered in the U.S. Senate.
---
Mary's Small Business Shut-Down Due to...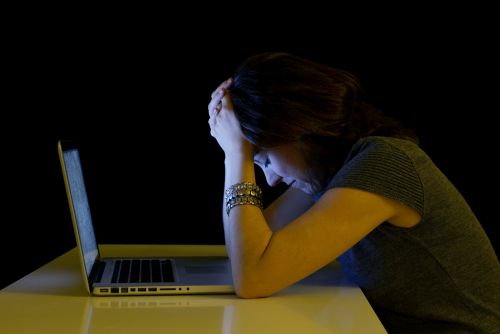 CPA Mary owns a small accounting firm in town. She needs her computer to do her job preparing tax returns and handling other small to medium-sized (SMB) business accounting needs.
When Mary's computer or network is down she has no way to get her work done. So Mary does what most other small business owners do, she calls a local computer service and networking shop to fix that problem for now.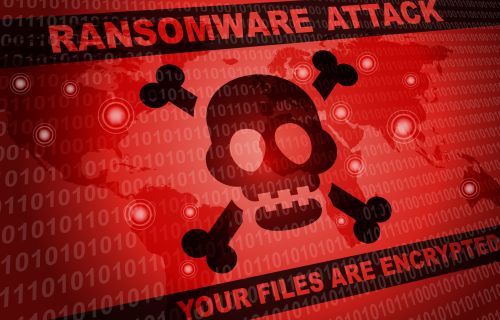 Instead of waiting for your computer or network to fail, the technicians at Computer Service Now monitor 24 x 7 x 365 all your computers, servers and other network devices remotely.
Computer and network systems are not only monitored, viruses and spyware are blocked. Plus computer file backups are maintained and checked for maximum business sustainability… even if your business is blown away by a tornado, drowned by a flood, ripped off by a thief, hacked by a black hat, or some other disaster.
Computer Service Now
is like having an in-house army of technicians keeping an eye and maintaining everything on your network without you or your employees being interrupted by unexpected downtime.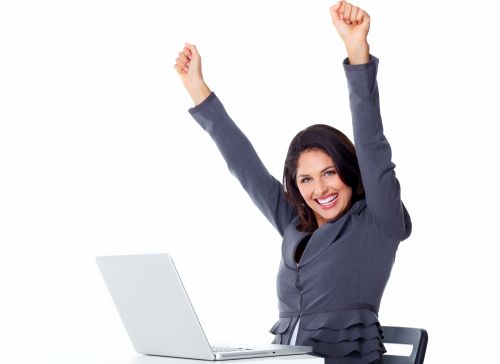 Now that Mary has
Computer Service Now
, Mary's company no longer has an unexpected computer or network outages. Here's to Mary, she's proactive, productive and profitable.
---
Goats, a Bike and Elephants Benefit SM...
Today, Amazon is king and there is a Barnes and Noble in every city. It's a struggle for many smb bookstores to stay in business. They survive thanks to loyal customers and IndieBound.org. Michael Chidsey and Christian Madsen, author...
Read More >
Using Technology to Improve Business S...
Technology has become something that almost everyone inside of the United States has access to. The Pew Research Center says that around 95% of Americans own a cellphone of some kind, and around 77% of Americans own smartphones. Bu...
Read More >
92% of SMB Restaurants Polled Are Not ...
Foodservice Training Portal released findings today in a study conducted of 200 SMB restaurants from October 2016 through January 2017 in six U.S. states. The results were alarming as only 16 of 200 locations polled were using any form of active s...
Read More >
SMB Optimism Sustained in March
The remarkable surge in SMB optimism that began in November of last year was sustained in March, according to the National Federation of Independent Business (NFIB) Small Business Economic Trends Report, released April 11th. "Small busin...
Read More >
SMB Social Media Marketing
A significant number of SMB businesses have not yet adopted social media. In a recent survey of SMB owners/managers, 24% said they currently don't use social media for their business, while 8% don't ever expect to use social media. ...
Read More >
Three Tips for Improving your SMB Secu...
Mega corporations are obviously not the only businesses which need security. SMB businesses also need to be prepared for nefarious activities. The longer your SMB is in business, the more likely your business is to suffer from some type of crimina...
Read More >
SMB Businesses Turn to No-coding-requi...
9 Social Media Tips for SMBs Planning ...
5 Reasons to Seek Out & Support Vetera...
New Research Estimates 1.8 Million Job...
Protect your Ohio SMB from Identity Th...
4 Tips to Boost SMB Performance
Shouldn't Government Support SMB's?
The Rise of the Bottom Up SMB Economy
4 SMB Cold Calling Tactics
How your SMB can Save on Energy this W...
3 Pitfalls for SMBs to Avoid
Managing The 4 Pillars For A Healthy S...
WebRTC - The Future Of Real-Time Commu...
Limited Optimism Drives SMB Pragmatism...
Paychex Small Business Index
Understanding The Cloud Its Types And ...
Improving SMBs With UC
SMB Helps Water for People with AV Int...
How SMBs Can Monetize The Software The...
How SMBs Can Prepare for Disasters
Confidence on Display: Information Pro...
10 Ways to Boost SMB Wellness Program ...
Top 10 Tips For Female SMB Entrepreneu...
Manufacturing Expertise for Small Busi...
9 Proven Tips to Control Your SMB Inve...
SMB Online Sales: Another Tax on SMB
7 Steps to Start Your SMB
5 SMB Tips for Sounding Terrific on th...
Has Your SMB Earned the Right to Grow?
Time Management Tips Every SMB Owner S...
Does Your SMB Have a Bad Online Reputa...
Online Music Seller Trusts Symantec to...
The State of the Cloud - How SMBs Can ...
Storing SMB Data and Keeping Up With S...
Your SMB Doesn't Need to be Big to be ...
The Low Profile, High Impact Risk to S...
5 SMB Tips to consider that will save ...
New Kensington Products Customized for...
Analytics for SMBs: Turning Opportunit...
A Tale of Two Clouds: Looking Beyond t...
How to Protect Your SMB From Identity ...
Using Rentals to Your SMB's Advantage
SMB Resolution: I Will Protect My Busi...
How Proper Insurance is Vital if you w...
Audits: A Tough Year For SMB
SMB Offering Recession Proof Career Ad...
SMB Data Center Disaster Recovery Plan...
How Adding More Members to an SMB's Te...
Why SMB's Need Reputation Management
5 Ways for Your SMB to Stay in Busines...
Despite Recent Disasters, Many Do Not ...
6 Tips for Getting Your SMB Organized—...
Are Cloud-Based Services Right for You...
SMB Owners: Three Misconceptions
...
SMB Virtual Offices, Co-Working and Se...
Russian Immigrant Serge Chistov's SMB ...
71% of SMBs Believe US Still in Recess...
SMB Powsumer.com Appoints Peter Tahmin...
SMB Featured Industry: Summer Camps
Washington Post Live Presents "Powerin...
3 Backup Solutions: Which One is Right...
Six Lessons Learned in Ten Years of Pu...
An SMB Owner's Guide to Surviving the ...
SMB Phone Systems: Time for a Differen...
SMBs get the same broadcast tools as t...
Big Pain for SMBs: Managing Data Growt...
HP and WM SMB Technology Discount Prog...
Is Your SMB Ready for the New World of...
A Breakdown of Backup and Storage for ...
Why an SMB is Just Like Dating
IT SMBs Face Specific Risks, Require S...
SMB Sweepstakes -- Win a Free Kindle F...
SMBs Must Plan Ahead for Disaster
Calculating the Best SMB Solution to t...
Washington Post Launches SMB News Site
AT&T Offers 5.9% Leases to SMBs
SMBs Receive Free Geo-targeted Adverti...
AMEX Survey: SMBs Place Great Emphasis...
The Million Dollar SMB Give Away from ...
Green IT Ranks High on the SMB Respons...
Future SMB Owners meet at Chicago Kids...
SMB Security: 8 Precautions from myID....
Survey of 200 SMBs on Economic Recover...
SMBs Most Confident in Years
SMB Patent Advice
SMB Ohio Friend of Family Award: Ted W...
SMB Doctors: Friend of Family Medicine...
1295 SMBs partner with Rentacomputer.c...
SMB Tech: Magic Pen Increases Producti...
From SMB to $1 Billion in 11 Years
SMB iPhone app for Local Deals
Introducing MyHold iPhone Application ...
SMB Office Supplies Shrinkage Survey b...
SMB WebVisible Awarded Ernst & Young E...
5 Lessons SMBs can learn from BP Oil C...
National Small Business Person of the ...
Keeping Postage Costs Down for your SM...
SMB PR Advice: Getting on the Big Talk...
SMB Splish Salons Member of Green Amer...
Ringio Launches New Cloud-Based 'Rich ...
SMB Advice: Do the most difficult firs...
7 SMB Customer Service Secrets
SMB Time Management Calculator
SMB iPhone App Adds 2nd Line & works o...
HughesNet brings Satellite Internet to...
NFIB Honors Ohio Senator Husted with G...
SMBs are Buying and Hiring IT
Inefficient Communications cost SMBs $...
Wi-Fi Troubleshooting Tools for SMBs
SMB News: 2 Reasons to Fire a Bad Bad ...
Holiday Survival for Small Businesses
6 Ways SMBs can Reduce Economic Stress
SMB Non-Profit Sets Spay/Neuter Pet Mi...
NFIB to Ohio SMBs: Support Fair-Minded...
SMB Statistics in the US
SMB Bionic: Body Replacement Parts Pop...
US SMB Opportunities: Tourism in Ameri...
SMB Profit Watch: Why do Employees Ste...
SMB Spotlight: Sawyer Realtors in Midd...
Small Businesses taking Local Newspape...
SMB Staging & Event Rental Services
10 Tips for SMB People Networking
Top Ten Trends Among Small and Medium ...
SMB Sales - How to lose a customer
Small Business Owners Summit