10 Tips for SMB People Networking
Tuesday, June 26, 2007
Posted by Brawlin Melgar
by John Beagle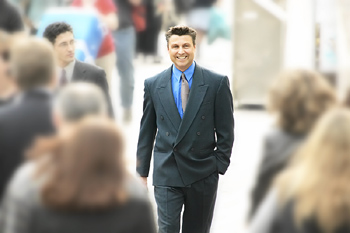 Here are my personal top ten tips for networking with people. All people, not just SMBs.

1) Leave your "agendas" at home
2) Get business cards, email addresses, phone numbers
3) Listen to conversations, respond now and later to what is being said.
4) Take control of future communications. Do leave it up to the other guy just because you gave him or her your business card.
5) Realize that it takes time to develop relationships
6) Stay in contact - it is never about sending one email or leaving one voice message.
7) Offer some reason for people to get back with you. Remember Tip #3
8) Update contact information with any useful information such as children, business interests, hobbies, etc.
9) Attend meetings, conferences, seminars where people who can help you and your business goals attend.
10) Keep it fun. If you are having fun, you networking targets will more likely want to keep in touch!
Follow these tips and you might just improve your prospects. Good luck all and happy networking!