Survey of 200 SMBs on Economic Recovery
Thursday, March 10, 2011
Posted by Brawlin Melgar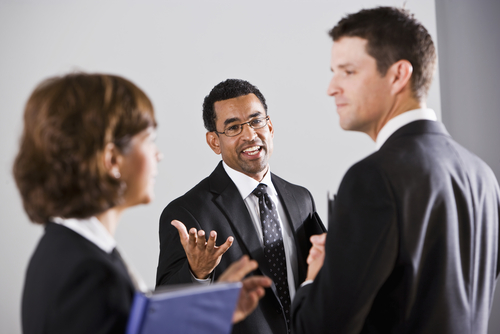 The Center for an Urban Future, a Manhattan-based think tank, today published a survey of nearly 200 SMBs which reveals that even a slight increase in the share of corporations supply chain spending that goes to SMBs could provide a huge boost to small firms and help the nation's economy kick into a higher gear. The survey examines the opportunities and challenges for SMBs to become suppliers to the nation's largest corporations, finding that becoming a corporate supplier is one of the surest paths to revenue and job growth for small firms.
The findings of the study include:
1. SMBs experience impressive revenue growth after becoming suppliers to large corporations.
Respondents who were suppliers to large corporations reported revenue growth of more than 250 percent (266.4%), on average, between one year before and two years after their first sale to a large corporation.
70 percent of respondents who supply large corporations went up at least one revenue category between the year before and two years after becoming a supplier to a large corporation. Many experienced significant growth: 33 percent of the respondents increased revenues by at least two categories and 11 percent saw revenues increase by at least four categories.
Only 4 percent of the respondents who supply large corporations moved into a lower revenue category.
2. SMBs add jobs at a rapid clip after becoming corporate suppliers.
Employment of respondents who supply large corporations increased, on average, by 164 percent.
70 percent of respondents who supply large corporations increased their employment between one year before their contract and two years after. Over half of these growing firms (and 37 percent of all suppliers who responded to the survey) more than doubled their employment.
Only 2 percent of respondents reported a decline in employees after becoming a corporate supplier.
28 percent of respondents reported no gain or loss in employment.
3. Becoming a corporate supplier often leads to additional opportunities.
63 percent of small business suppliers said that having a large corporate customer helped them to land other corporations and buyers.
4. Despite all the promise, the bulk of SMBs we surveyed have not broken into the corporate supply chain, and those that have successfully done so tend to be more mature companies.
Nearly two thirds of all respondents (64 percent) reported that they have not supplied a large corporation.
The median small firm that is a corporate supplier has been in business for 17 years; the median non-supplier has been around for 3.5 years.
5. Small firms who were eventually successful in selling to corporations overwhelming cited a lack of information about their target clients as the biggest obstacle they had to overcome.
Nearly half (48 percent) of small business owners who are corporate suppliers said that finding out whom to contact at a corporation to make their pitch, or reaching that person once he or she was identified, was the biggest obstacle.
11 percent of successful corporate suppliers cited not being able to find out what their potential customers needs were as the single biggest barrier before they were successful.
6. Nearly one-third (32 percent) of SMBs said having an opportunity, or being encouraged, to bid on smaller contracts than they initially planned was an important strategy for breaking into the corporate supply chain.
About the Survey
The survey was conducted by the Center for an Urban Future in partnership with more than 20 small business assistance organizations, chambers of commerce, economic development groups and government agencies in New York City and around the country. It was conducted between November 2010 and February 2011. The 180 respondents who completed the survey hail from 15 states, though 85 percent of them are from the New York City area. It was authored by Mark Foggin.
A pdf of the report is available at: http://www.nycfuture.org/images_pdfs/pdfs/GivingSmallFirmstheBusiness.pdf