6 Stimulus Package Benefits for SMBs
Tuesday, February 17, 2009
Posted by Brawlin Melgar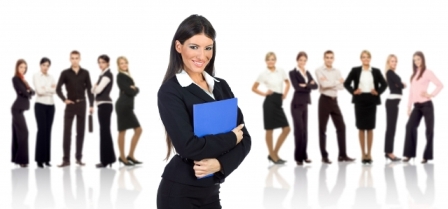 by Bill Donald
There is good news for your small to medium sized business. From net loss carry back to deferred payments of certain taxes, SMBs are beneficiaries of the $789 Billion Stimulus Package signed into law today in Denver. Obama called the plan "the most sweeping economic recovery package in our history."
Here are 6 areas that have been identified in the Stimulus Package which could help small to medium businesses (SMBs):
1. An extended net operating loss carryback period of five years for small businesses with annual receipts of $15 million or less.
2. Increased depreciation expenses that allows businesses of all sizes to immediately depreciate 50% of investments of certain business assets.
3. Increased SMB expensing provisions that allow small businesses to immediately deduct up to $250,000 in equipment purchases rather than depreciate the cost over time.
4. A one-year delay, to 2012, of the 3% withholding tax on all government payments originally scheduled to go into effect in 2011.
5. Significant reductions in borrower and lender fees for the SBA's 7(a) and 504 loan programs and increased loan guarantee caps.
6. Deferred payment of taxes on certain income when debt is repurchased at less than face value.
Nationwide, the White House is estimating the legislation will retain or create 3.5 million jobs and help millions of SMBs stay in business.
"We are putting Americans to work doing the work that America needs done in critical areas that have been neglected for too long - work that will bring real and lasting change for generations to come," Obama said.
______________________________________________________
advertisement
Tech Travel Agents make renting laptops easy and fun!
When you are in need of a laptop for short term usage, then a laptop rental is the way to go. Whether you need it for a business trip or an out of town meeting a laptop rental can keep you connected to your office, family and friends. The laptop rental can also serve as a source of entertainment on your trip or while at the airport and hotel.
Read more:
Laptop Rental Information