Are Cloud-Based Services Right for Your SMB?
Monday, August 13, 2012
Posted by Kyle Thompson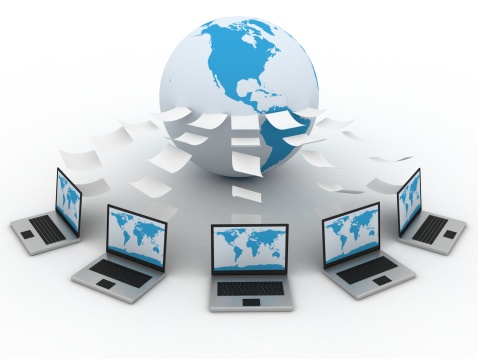 By Ted Werth, Founder and Chief Strategy Officer at PlumChoice®, Inc
Cloud-based technology services can deliver new capabilities for businesses, especially SMBs, allowing them to affordably expand operations and support field employee activities worldwide. By providing access to applications, support resources and offsite storage via the cloud instead of physical assets onsite, cloud services simplify technology and reduce expenses.
This is the primary value proposition cloud services offer, and cloud-based resources can give SMBs access to technology that was formerly available only to larger corporations. But do cloud services offer pure upside to smaller enterprises, or are there drawbacks that should be considered?
Cloud-based services can give your business new growth opportunities and streamline core management functions, but as in any other transition, you should carefully weigh the risks and rewards before making a change. Here are some key issues to think about and act on:
• Assess your company's unique requirements: Before making a move to cloud-based services, take the time to assess your company's needs. Most businesses use email and backup services, and these are among the most popular cloud-based options. But maybe your business requires specific security and compliance features, which need to be considered before you choose a cloud-based service. If your company handles sensitive financial or healthcare data, it's crucial to make sure any potential cloud service complies with applicable regulations such as HIPAA or PII to protect identifiable data. You can learn more about the requirements for your industry from trade journals or a compliance advisor.
• Make sure the cloud service shares your vision for the future: As a business leader, you always need to have a future strategy in mind. Before settling on a cloud service, assess your in-house capabilities, such as your technology infrastructure. You may have assets that make some cloud services unnecessary, and fully using those assets can result in significant savings. Ask your prospective cloud service about the company's product roadmap, and make sure their future plans align with your long-term objectives.
• Choose a cloud service that maximizes flexibility: Most cloud-based services are designed to accommodate the needs of multiple users. Before you make a choice, make sure the cloud-based service is flexible enough to allow you to customize components to fit your company's needs, such as CRM data field tracking. Ask your people what functions are important to them, and make sure your prospective cloud partner supports the tools they use the most.
• Ask about reliability: Since cloud-based business services have quickly become an integral part of the technology landscape, there are many relatively new cloud-based service companies on the market. It's important to make sure you partner with a reliable company since they will be handling critical business assets. Find out how long the cloud company has been in business, and ask for evidence of reliability. Inquire about security and disaster recovery plans. Make sure the prospective partner regularly tests their service.
• Find out what support levels the cloud service offers: The latest business trend is "BYOD" – bring your own device, with employees in the field conducting business with their own smartphones and tablets. If your employees use their own IT assets, your cloud service partner needs to be able to support devices that operate on multiple platforms, including PCs, Android devices, Apple products, etc. You'll also want to be sure your cloud service is responsive to outages and other problems. Ask about key performance indicators such as trouble ticket turnaround times, uptime and call answer rates. Make sure your prospective partner is focused on you – the customer – and that they can provide broad support.
• Make sure you have easy access to your data when YOU want it: You own your data, and it is an extremely valuable asset that can be applied to a number of business situations. Before entrusting your data to a cloud-based service, make sure that you can easily retrieve it for any reason, including for an in-house application or if you decide to move it to another partner. Since it's your data, you should always have immediate access to it for any purpose, so explore this issue with a potential partner before you make a commitment.
Look Before You Leap
Cloud-based services can expand your company's capabilities and deliver significant cost savings. When you choose a reliable cloud partner that meets your business needs, it can be a mutually beneficial relationship that lasts for years. But it pays to thoroughly evaluate your business requirements and the prospective cloud partner's services before you make a commitment.
Open a dialog with your prospective partner, and ask to see case studies involving companies that are similar to yours in size and scope. Ask for customer references, and check them out. Think about obtaining managed technology support to back up your technology resources, including hardware, software and cloud-based assets. By taking these steps, you can get the technology resources you need to move your company forward.
---
About the Author
Ted Werth is Chief Strategy Officer of PlumChoice, a technology services solutions company that enables organizations to transform customer satisfaction into customer loyalty. Ted founded PlumChoice to enable others to build premium technology care businesses, augment their existing technical support programs or realize greater efficiencies with their IT service desk functions. PlumChoice delivers scalable software and outsourced services that influence customer loyalty, increase profitability, drive down support costs and improve productivity. Learn more at www.plumchoice.com.