SMB Featured: ExTreme ReTrailers
Thursday, October 20, 2011
Posted by Brawlin Melgar
by Wendy Roberts
A baby boomer entrepreneur is helping other small business owners solve the age-old retail challenge of location, location, location. This is a great story of the entrepreneurial spirit and a savvy business concept.
She knew she had to help other SMB owners take advantage of this solution and ExTreme ReTrailers was born.
Every small business owner can attest that location plays a big part in success. In this economy, an off-the-beaten-path location could make a bad scenario worse for store owners. Thousands of small businesses face the dilemma of being in a location that is not working, yet they are bound by a lease which is difficult to rescind. Malls and Main Streets across America are full of empty storefronts and For Rent signs. The recession has taken its toll on retailers and being stuck in one location puts merchants at the mercy of customers.
ExTreme ReTrailers (www.extremeretrailers.com) is giving merchants a creative way to confront the decline foot traffic head on. This new company, founded by entrepreneur Julia Hutton, specializes in state-of-the-art, modern, fully-functional retail outlets operating from trailers. Complete with exterior and interior branding, music systems and LED lighting for night use, ExTreme ReTrailers will custom-design a trailer for almost any type of business. Once designed and operational, they can be delivered anywhere in the U.S. and merchants become mobile in a snap. Open up shop at events, festivals, fairs, well-trafficked lots or anywhere you're ideal customer demographic might be.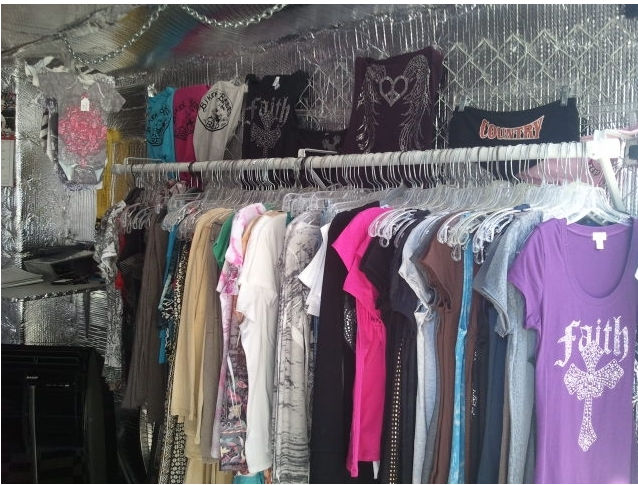 Hutton, 67, was inspired to start the company after her own experience as a retail shop owner in Arizona. She owned and operated two motorcycle apparel shops in Old Town Cottonwood, AZ and Prescott, AZ for several years. In spite of the fact that the stores were located in these premier biker destinations, traffic and sales slumped since the market crash of 2008. Determined to adjust to the economic times, Julia outfitted the original ExTreme ReTrailer with the merchandise from her store and began selling at motorcycle rallies, bike weeks, and car and bike shows across the U.S.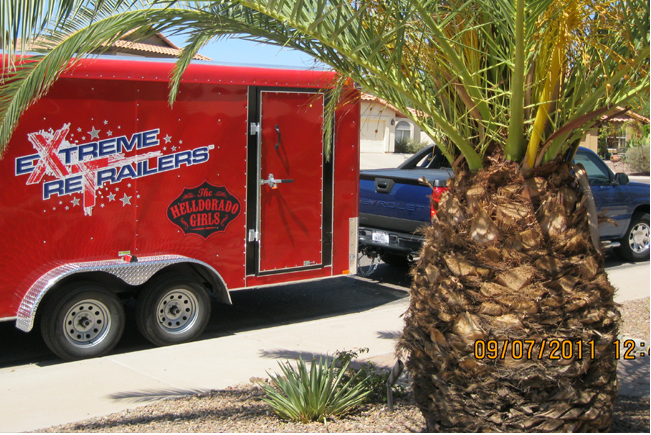 The mobile store grossed double in just one weekend what the brick and mortar store ever sold in one week's time. In time, sales from the trailer continued to exceed those from the store. She knew she had to help other small business owners take advantage of this solution and ExTreme ReTrailers was born.