Hiring an IT Consultant for your SMB
Wednesday, April 20, 2022
Posted by Robert Beagle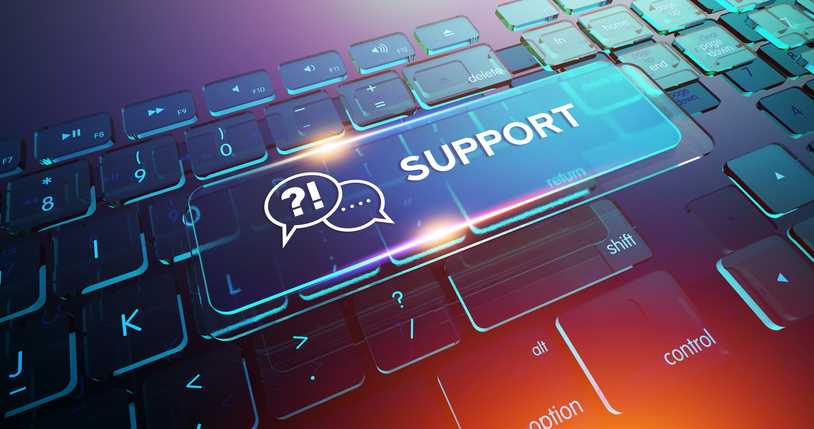 As your business evolves over time, technology is constantly changing along with it. It can often feel hard for business owners, managers, and even in-house IT technicians to keep up with the constant strain of new technology and IT practices – that's where an IT consultant comes in. These consultants can help you address the needs of your business when it comes to IT and provide you with the expertise you can't find anywhere else.
What is an IT consultant?
Instead of hiring new staff for your IT department (if you have one already), an IT consultant is a great cost-saving option. IT consultants partner with your company for a specified period of time in order to help you fulfill a specific need for your business. For example, many businesses hire outside IT help for assessing the state of their organization's cybersecurity or for completing work on a specific IT-related project.
Because IT consultants often spend years training in a specialized field of technology, their certifications and expertise give them a unique capability to guide your organization towards new ideas and solutions to old and new problems alike.
In recent years, IT consulting services have become increasingly beneficial due to the expanding importance of Information Technology (IT) in the role of modern businesses. While keeping up with the trends and ever-changing landscape of technology can be a full-time job, maintaining a full-time IT professional service department to ensure your company remains competitive can be financially draining.
Continue reading to find out more reasons why hiring an IT consultant who has the necessary experience can help guide your company to becoming more efficient and help increase your return on investment (ROI).
Relieve the burden on your IT department
Depending on the size of your business, your IT workers can have a range of other responsibilities. That means if a problem or new project comes up, you will have to decide what is more important – completing the new task or staying on the current assignment.
This is one of the many reasons why hiring an outside IT consultant is great for helping your company complete larger projects or fix critical issues. On top of that, your in-house technicians will be free to focus on the main operations of your business.
On top of that, an outside IT consultant can often improve your team's efficiency and streamline processes for your IT department, as a fresh perspective can often help these departments work more effectively.
Get help from those who know the best
While having an IT department can be useful when you need network issues or printer problems fixed right away, that same IT worker may not be proficient in more complicated projects like cloud solutions – which can help reduce on-site infrastructure and operational expenses.
The fact that IT consultants work with a variety of clients means they have experience solving a range of challenging problems and can easily switch gears to help with your issue. This gives IT consultants a unique point of view that will help serve your business.
IT consultants are usually some of the best in their field, meaning they have certifications for various problems that are common with businesses like printers, computers, security cameras, networking issues, and much more.
In business, economies of scale give you an advantage, but usually, high barriers of entry don't allow small businesses to benefit from an increased level of production – and this is even more true in the IT world. Large IT consulting firms can afford to keep the best experts on staff and distribute them across multiple accounts, which isn't possible for SMBs. However, when small businesses hire IT consulting services, these businesses gain access to the very best expertise without committing the time and cost associated with hiring a full-time employee. Using this model, even small businesses can tap into economies of scale and gain the benefits that go along with having access to experts in multiple fields. For example, even if you have the most brilliant network engineer on staff, he's not likely to have the same expertise in cybersecurity, cloud migrations, mobile platforms, web design, security cameras, and more. With an IT consultant, your businesses will have access to expertise outside of your normal areas of proficiency.
Improve security practices
Managed cybersecurity has never been more critical than it is now. Not only are large corporations at risk, but small businesses too. In fact according to the U.S. National Cyber Security Alliance, 62 percent of all cyberattacks target small businesses. More importantly, 60 percent of small businesses that suffer cyberattacks go out of business within 6 months.
Hiring an IT consultant who specializes in cybersecurity can help identify possible vulnerabilities, establish new data security protocols, and help develop a disaster recovery plan should you be the victim of a cyberattack. On top of that, IT consultants can train your employees on how to identify viruses and other potentially dangerous malware.
Save time, money, and hassle
Although there are huge benefits to be had in hiring IT consulting services with establishing security protocols, hearing the best strategies, and relieving the burden on your IT department – one of the biggest benefits of hiring outside help is the reduction in the cost of having to pay a full-time employee. After all, paying for salary, benefits, workspace, and other costs can be expensive when considering another full-time worker. That's why hiring an IT consultant is great for tackling particular problems that need to be solved within a specific time frame – allowing for more cost-effective and efficient use of your business's time and money.
Retain Employees and Improve Job Satisfaction
Smaller companies are known for giving employees multiple hats to wear. In other words, as time goes on and these employees become familiar with their jobs, they are given more responsibilities and expected to complete more tasks. And while this is great for your bottom line on your business account, this can lead to poor job satisfaction. The fact of the matter is when employees are overworked, often beyond what their pay suggests, this can lead to unhappy employees. On top of that, when you expect your employees to complete multiple tasks, the quality of the completed work almost always drops. For example, if you expect the employee that you hired for bookkeeping to figure out networking issues because they've had light experience with your system, this can lead to poorly configured IT systems that result in downtime and low efficiency. By hiring an IT consultant – and not coercing your employees to wear multiple hats – you'll be able to efficiently implement the right solutions in IT, and more likely keep your employees from moving to a company that keeps their work within the employee's area of interest.
Selecting the right IT consultant
So how do you choose the right IT consultant when there is a range of different options in this day and age – making it difficult to distinguish between consultants? First and foremost, speak with each individual consultant. Do they offer services that appeal to your small business? Do they offer a free consultation before you commit? Can they provide support across multiple locations if necessary?
A fellow SMB, Computer Service Now has been in the business of assisting customers with computer and network-related services for more than 30 years. CSN offers a free hour of service that includes general IT support, troubleshooting network or wireless problems, examining cybersecurity practices, testing network speeds, and more. After the initial inspection, CSN will resolve as many issues as possible within that one-hour window – for free. If there are issues that we expect to take longer than an hour to resolve, we will provide you with a recommendation or quote for any additional work that we are not able to complete within the one-hour window.

There is no obligation for you to use any of the recommendations or quotes CSN provides, but they make sure that every client knows the full extent of any IT issues their company is facing. If you decide to contract with CSN to resolve your other issues, they will perform the service at an hourly rate. There is never a charge for their initial one-hour consultation unless you request additional work and explicitly authorize the charge.