How SMBs Can Prepare for Disasters
Thursday, July 11, 2013
Posted by Brawlin Melgar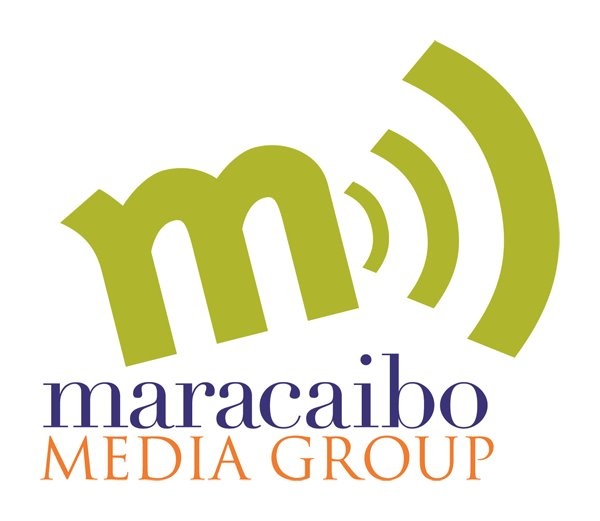 By Stephen Sheinbaum
The devastation caused by storms this past year – and forecaster predictions of an active season ahead -- have put millions of small business owners in fear – and on alert. As this weather continues to surprise us, it is especially important for business owners to have a plan in place when it comes to recovering after a natural disaster.
Here's how to plan and protect your company from any risk – be it a large scale disaster like a flood or hurricane – or a sprinkler failure in the office.
Be prepared for anything that could cause an interruption in business and serving customers. When inventory gets wiped out, assets are lost, and business is shut down or flooded… already having a back up financing plan could be the difference between life and death for a business. Having business insurance is important, but it does not cover all costs and it does not replace profits from customers. Before researching finance and lending options, make sure to have a clear list of what to look for.
One of the main points business owners should keep in mind is making sure funds can be provided fast. Many finance sources have disaster recovery programs but can't provide the funds for weeks or sometimes even months. A business that gets hit with a natural disaster or emergency might not be able to wait more than a couple of days or a week for financing, so make sure you know how long it takes to get the funds. The faster a business can get back on its feet, the more likely it is to survive.
When looking for financing opportunities after a disaster, it's a good idea to search online for industry specific financing or local financing partners. Looking for finance opportunities in your local area can help build a face-to-face relationship. This may come in handy when assistance is needed in an emergency situation.
Another point to keep in mind is what documents are required to become a qualified recipient. The last thing a business owner wants to deal with after a disaster is extensive paperwork and long dreadful hours on the phone with customer service. Finding a finance partner that requires minimal paperwork and can provide an approval within hours will help a business get back on track in no time. Also make sure that when and if approved, the amount that a business owner can qualify for is enough to get the business back up and running and will not hurt the business when repayment starts.
When a business owner experiences a natural disaster, many assets are lost and there may be no collateral left to put towards financing. This is important to mention to any finance company that is spoken to. If this is the case, research lenders and finance companies that do not require collateral and have no personal guaranty, such as business cash advance providers.
If you are a business owner with less than perfect credit and already know that getting financing from traditional sources is out of the question, start researching for alternative financing opportunities. Even with less than perfect credit, there are still financial resources that you can rely on in times of need. If a business owner is already experiencing credit issues, keep an eye for finance companies that continue to pull your credit. Doing so could hurt any chance at receiving the working capital needed. This is why it is so important to work directly with the finance provider and not a broker.
Many times when you think you have contacted a finance company, you actually end up speaking to a broker. Avoid hidden and additional fees by going directly to the finance lender and providers. Don't be afraid to ask questions and do research on all companies considered. When looking for the right finance partner, making sure the company has a good reputation can make a difference. Read reviews about the company. There are many ways to find out how reputable a company is by searching the internet, reviewing its website for testimonials and reviewing industry related forums or ratings.
Make sure all of your business vendors are in good standing and the business is up to date on payments.Many finance companies need references and will contact landlords and vendors. The last thing you want standing in the way of getting the business up and running is a bad reference.
It's important to create a relationship with a finance partner and allow them to get to know your business. Already having a relationship allows alternative lenders the ability to provide this businesses with the cash it needs to get back on its feet within days.
According to the National Hurricane Center, 2013 is going to be one of the most active hurricane seasons yet. They predict that the amount of storms this year will be above average. Make sure to take inventory, know your resources, and make sure to have a plan in place so that it is easy to bounce back and move forward.
Wasting time is one of the last things a business owner wants to do when it comes down to getting its business back to normal after a disaster. Take time to do the research on lending opportunities before a disaster happens. Find the right financing partner and start to build a relationship. Find out what documents and paper work are needed to apply and make sure to gather the necessary paperwork and keep them together so you can be prepared for any disaster or emergency. Organizing everything ahead of time will be more beneficial than trying to do everything at the last minute.
Storms can be detrimental to your small business, but they don't have to be. Take these precautionary steps to continue business and make profit, even when you're hit with the worst!
Are you prepared?
About the author
Merchant Cash and Capital, LLC (MCC) was founded in 2005 by President and CEO, Stephen Sheinbaum. Under his guidance, the company has grown from a single employee entity doing three transactions a month to over 100 employees and funding over 500 million since inception. Prior to forming MCC, Mr. Sheinbaum practiced law for 18 years. His practice involved commercial litigation, transactional work and advising on general business matters. His clients included, among others, ISOs, processors and restaurant owners, as well as a variety of publicly and privately held businesses in the payments processing arena. His diverse background and experience provide him with deep insight into all facets of the company's operations. www.merchantcashandcapital.com