5 Reasons Your SMB Needs HR Software
Friday, September 14, 2012
Posted by Kyle Thompson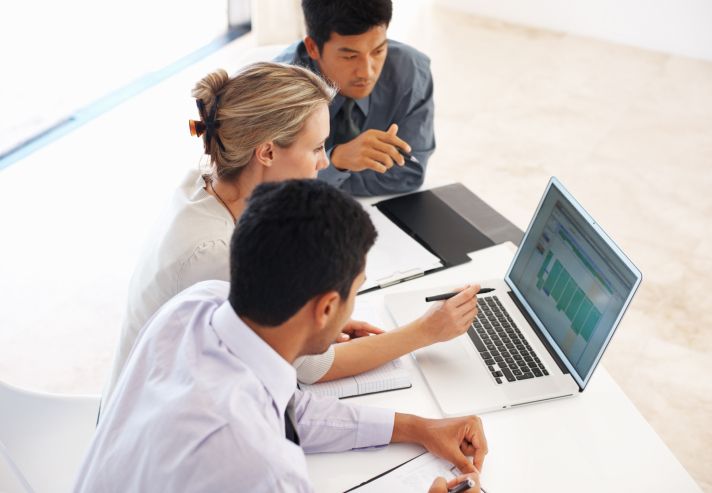 By Jessica Sanders, Marketing Copyeditor for Resource Nation
As a business, you're always wondering what you actually need and what you think you need. HR software is something you do in fact need – especially as a growing small business. Whether you're running the business without an HR department or just need to get more organized, HR software will be your all in one solution. So, consider these 5 reasons before writing it off all together.
Legal Compliance
The business world is always changing, and so are the rules and regulations within your industry. EquationTech.us suggests, "Constantly changing government regulations require proactive monitoring and strict adherence; even a single incidence of noncompliance could result in steep fines or legal repercussions."
From education to built-in legal forms, HR software can ensure that you are compliant with labor law regulations, employment penalties, and more.
Organizational Opportunities
Though your business is small, it's not unlikely that it's a bit disorganized when it comes to managing employees, benefits and payroll. The right HR software will be your organizer for all things having to do with your employees.
Keep hiring, firing and current employee records in one place, utilize built-in time clock software, and get to employee information right away. Not only will you be more organized but increase your productivity as well.
Employee Resources
HR software not only benefits you but your employees too. With employee-access portals they can update their contact info, see schedules and communicate with other employees. You can also keep shared documents here, such as time off sheets.
Easy Payroll Deployment
To take advantage of payroll features, look for a full HR suite for your business. This will allow you to manage time and attendance making payroll easier and more accurate. By using a professional system you'll be able to minimize financial risk, control your labor costs, and collect important labor information.
Smart Hiring
If you're hiring, it's beneficial to have a professional hiring procedure in place. HR software will allow you to organize the process in a way that is beneficial to you and the candidates you're hiring. Professional hiring techniques will help you find the most qualified talent pool, candidates and eventually new hires.
While there are a number of software options available to your business, many of which are unnecessary, HR is important to you and your employees – and thus you need to do it right. Having the right software is a smart way to keep your business organized and compliant.
---
About the Author:
Jessica Sanders is an avid small business writer. As the marketing copyeditor of Resource Nation, she touches on a range of topics such as workers compensation and business phone systems.