New Research Shows SMB Owners Optimistic About 2019
Thursday, January 10, 2019
Posted by Noah Draut
Recently published research finds that 80% of SMB owners across the US are optimistic about how their businesses will perform in 2019. The research surveyed over 350 SMB owners from industries as diverse as construction and retail to social services and manufacturing, and asked owners to comment on their perceptions of future business performance as well as the major factors that could prevent them from hitting their growth goals.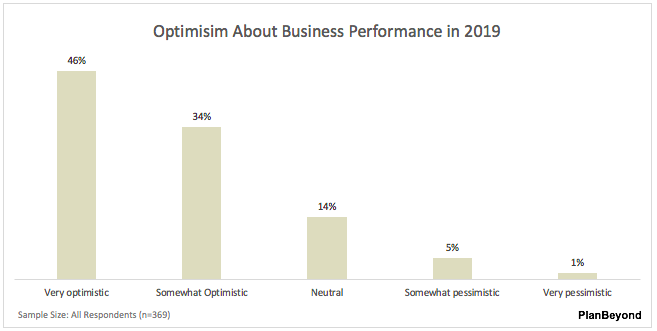 According to the report, SMB owners are as likely to cite the strength of their employees and teams as they are the quality of their products and services as top reasons for business success in 2019. In contrast, next-to-no owners pointed to political or economic conditions as contributing to business success.
Over one-in-three SMB owners mentioned marketing skills as missing from their business, making it a core area of concern for 2019 growth. Additionally, 56% of all SMB owners said that finding employees with the right motivation and drive was a key hiring challenge.