SMBs not ready for Small Business Saturday
Tuesday, November 23, 2010
Posted by Brawlin Melgar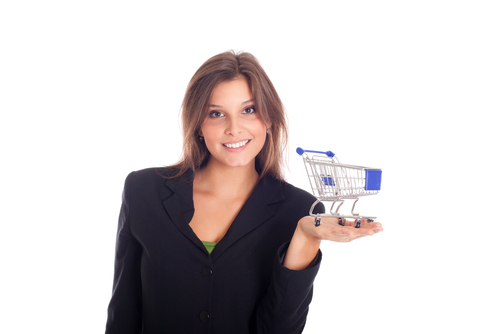 Why You're Not Ready for Small Business Saturday
November 23, 2010
Small Business Saturday is the newest phenomenon shopping day of the Thanksgiving weekend. Making its debut on November 27, 2010, and sponsored by American Express OPEN, it is a day for communities to support the local businesses that create jobs, boost the economy and preserve neighborhoods around the country.
As one of the sectors hit hardest by the recession, small businesses cannot afford to waste this excellent opportunity to draw customers and increase sales. If small business owners can capitalize on the nationwide awareness of Small Business Saturday, they can swing the momentum of holiday shopping season in their favor.
Through a Facebook campaign, American Express OPEN has encouraged shoppers to support local businesses this Thanksgiving weekend. Now, it is up to small business owners to create awareness for themselves – what better place to start than online?
With the majority of consumers searching for businesses, holiday products and seasonal gifts online, keeping your small business' online presence up to date is key. Experts from hotfrog, the world's largest online business directory, have the following suggestions on how to maximize website traffic and increase consumer awareness in time for Small Business Saturday:
Update your website with holiday specific products and services –The weekend of Thanksgiving, Black Friday and now Small Business Saturday is the beginning of the holiday shopping season for most Americans. As simple as it may sound, adding holiday specific offerings to your website can be the deciding factor for a consumer choosing to shop at your business or elsewhere. Entice this season's shoppers online, and you may soon find them visiting your store.
Add seasonally relevant keywords to website content – At this time of year, consumers are web searching for specific gifts and products. Modifying or adding seasonal keywords to content listings increases the chance that online shoppers looking for something specific will find you online and take the time to seek out your store on Small Business Saturday.
Take advantage of free, online business directories.– Online directories offer intelligent marketing tools that help businesses distinguish themselves – including search engine optimization, customized tagging and categorization. For example, hotfrog's free online directory provides the opportunity to include your business' information, images of products and services, maps, and other relevant information to connect to local customers.
Small Business Saturday provides the ideal opportunity for small businesses to win their share of consumers' holiday spending, but they can't do so unless they create awareness for themselves. These three easy tips will go a long way for small business owners wanting to make the most of this new shopping day.
hotfrog is the world's largest global business directory for small to medium sized businesses. Operating in 36 countries with more than 61 million listings, hotfrog empowers small businesses to build smart, simple online profiles that directly generate business leads. Visit www.hotfrog.com to learn more about hotfrog's marketing tools.