SMB Cloud Computing is Here
Monday, March 2, 2009
Posted by Brawlin Melgar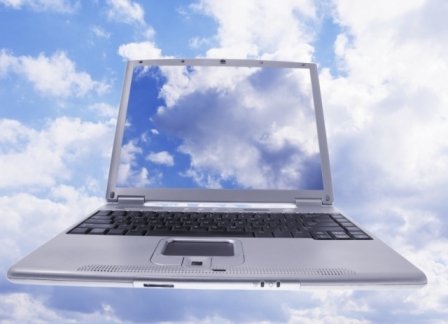 Nuvio is a hosted business and communication service provider offering a full suite of offerings based on cloud computing, internet-based technology.

U4EA Multi-service Business Gateways Will Enable Nuvio's Cloud Computing Platform and Hosted Services Delivery

Las Vegas - March 2, 2009 - U4EA Technologies, a leading provider of integrated access technology for Unified Communications, today announced that Nuvio has standardized on U4EA's Fusion series of Multi-service Business Gateways (MSBG) with its cloud computing platform for delivering initially hosted VoIP and SIP trunking services to small and medium businesses (SMBs).

The Fusion Series MSBGs combine the functions of a router, switch, firewall/NAT, IPSec/VPN, IDS, session controller, bandwidth manager, VoIP Gateway, patented QoS (GoSTM) and simplified management functions into one device for the secure, reliable delivery of unified voice, data and video communications. U4EA's patented 9 dimension QoS, Guarantee of Service (GoSTM), was designed to support multiple real-time applications and is the only QoS technology that was specifically designed to support Unified Communications applications.

Nuvio is standardizing on U4EA's Fusion series of MSBGs after conducting thorough testing which validated Fusion's ability to assure the quality of delivery of multiple real time hosted applications over the internet. The Fusion MSBGs are LAN/WAN edge devices that can apply and enforce strict bandwidth management measures to ensure each application is guaranteed its required WAN bandwidth. Also, only U4EA's GoS can effectively utilize up to 90% of the WAN bandwidth for real time applications, saving money for the customer and service provider in addition to guaranteeing the quality. Other popular QoS mechanisms recommend utilizing 33% of the link for real time traffic, thus GoS provides almost a 3X savings on WAN link costs.

"With our cloud computing platform, we intend to be a premier provider of multiple hosted services to our small and medium business customers," said Jason Talley, CEO of Nuvio. "To accomplish this aggressive goal, we have selected U4EA's Fusion series, due in large part to its unique QoS which performed as advertised, allowing us to guarantee the quality of our mix of hosted services, VoIP, SIP trunking and future services like video and collaboration."

"Nuvio is an early pioneer in providing Hosted Services to Small & Medium businesses throughout the US. Their increased focus on providing real-time applications and Cloud Computing solutions aligns them perfectly with U4EA's strategy of ensuring Quality of Experience for Unified Communications at the edge," according to Andrew Pryfogle, VP Sales North America for U4EA. "We are excited that Nuvio has selected U4EA's Fusion family of Multi-service Business Gateways to guarantee high-quality, highly reliable, real-time service delivery."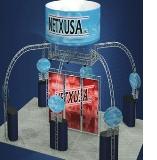 Visit U4EA at the Channel Partners event in Las Vegas in the NETXUSA booth #1407. Nuvio is exhibiting in booth #1627. U4EA will be demonstrating its Fusion Series MSBGs and patented GoS at the event.

About Nuvio Corporation
Nuvio Corporation, a provider of on demand business communication solutions, distributes its products through direct, indirect and wholesale channels. Nuvio offers a reliable, stable communications platform providing unparalleled uptime for customers. Since 2003, Nuvio has provided PBX services for small to medium-sized businesses in a cost-effective manner. For more information, visit www.nuvio.com.