Designing your SMB Site for Better Conversion Rate
Tuesday, December 4, 2012
Posted by Robert Beagle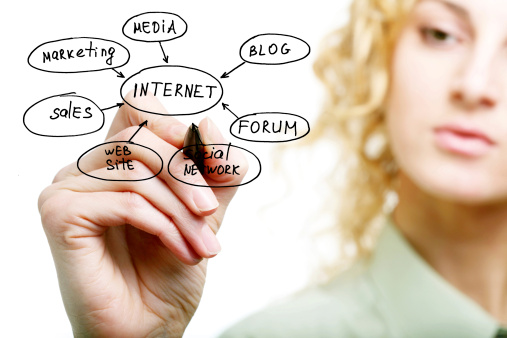 By Sharon Robinson
The Internet is the great leveler. It has flattened the playing field of business by lowering barriers to entry and giving every business, no matter how big or small, a chance to not only compete but even outperform the big boys. You just have to look at Google to see what some vision, nous, good management, and the Internet can do for a latecomer to a market segment.
As a small or medium-sized business, your website is your window to the world. It is the cheapest and most effective marketing platform to which you have access; one which can catapult you from a small operation to one with multinational capabilities. But it is all about conversion.
In a competitive world, the Internet in general and your website in particular are your gateway to success. Consequently, your website must be designed to maximize conversion rate. In short, you have to optimize the possibility that those visiting your website do what you want them to do; the more the merrier, that Is what conversion is all about and that must be one of the overriding purposes of your website. For example, if you set up your website for eCommerce, you want as many visitors as possible buying your offering. Similarly, if you determine that your website is to be primary marketing tool, you must convince as many viewers as possible to sign up to your monthly newsletter. That is conversion!
The Internet is all about marketing. Whereas software vendors may use dynamic installers like Somoto's BetterInstallerto increase their chances of increased downloads, there are numerous ways to design your website for better conversion.
A website must be well designed. By that I mean that it must be easy to navigate, have clearly labeled and intuitive menus, have proper use of background color and text color, inviting and appropriate headings, seductive pictures. Of course, this must be appropriate for the company. For example, a software website with cartoons may be appropriate; cartoons on a website for funeral services may not be so appropriate.
Nothing succeeds like a good recommendation. Reviews from satisfied customer invoke confidence in potential customers – use them!
This should all be building up to the Call to Action, those few words that will hopefully get the viewers over the line and committed to your cause. Your Call to Action must be spot on to accomplish this. It must be clear and concise, leaving no room for doubt.
All these elements are cosmetic but they should be sufficient to increase conversion rate. It is then up to you to make that conversion worthwhile.