SMBs Escape Unused Leases on Vehicles, Saving Money
Friday, September 26, 2008
Posted by John Sternal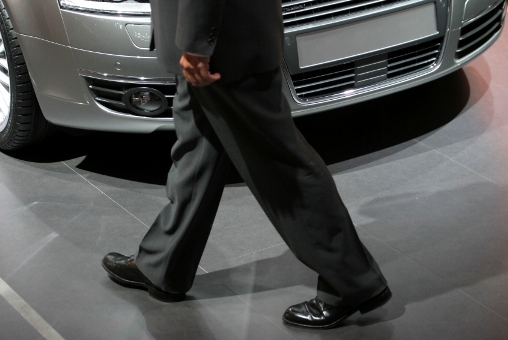 SMALL BUSINESSES GET A NEW LEASE ON LIFE
Vehicle Lease Transfer Helps Small Businesses Escape Unused Leases Helping To Save Money
Small Business owners and employees are faced with making unnecessary payments on vehicle leases when they downsize or commence short-term projects. LeaseTrader.com, the company that facilitates car lease transfers, has experienced a 35-percent increase in its Small-Midsize Business (SMB) category, offering a marketplace that matches businesses wanting out of unused leases with people interested in short-term contracts.
The site is an easy option to get unused leases off the company books, and it's also a great shopping resource for short-term leases perfect for smaller projects. Compared with last year, roughly 35 percent more small business owners and employees are now utilizing LeaseTrader.com because it's a smarter way to manage vehicle leases and control costs.
"I needed a short-term lease for a work project so I didn't want to lock myself into a lengthy financial commitment with my car," said Doug Leener, a Canoga Park (Calif.) resident that uses his vehicle lease for work. Mr. Leener took over a Mercedes ML500 lease through LeaseTrader.com with seven months remaining.
In addition to short-term commitment, small business employees can typically get more car for their money when leasing. What's more, small business employees may also realize significant tax savings when leasing their vehicle. In most states, only your monthly payments are taxed, as opposed to the entire purchase price when financed. There are also fewer restrictions on deductions when it comes to auto lease payments, and leasing generally allows for a larger tax deduction than owning.
Free to browse the site, LeaseTrader.com has a full staff of transfer specialists ready to help. Small business employees interested in LeaseTrader.com's program pay just $39 for credit verification and 60-day access to make contact with vehicles on the site, followed by a $149 fee once the transfer begins. The service costs sellers $79 to list their vehicle online, followed by a $149 transfer fee.
About LeaseTrader.com
LeaseTrader.com is the nation's leading authority on vehicle lease transfers. The company facilitates automobile lease transfers and easily and affordably matches car shoppers with drivers wanting out of their leased vehicle. Visit http://leasetrader.com, or call 800-770-0207.
# # #
Press Contact:
John Sternal
Vice President of Marketing Communications
LeaseTrader.com
786-264-5457 – O
954-592-1201 – C