Big Pain for SMBs: Managing Data Growth and Backup
Monday, April 2, 2012
Posted by Kyle Thompson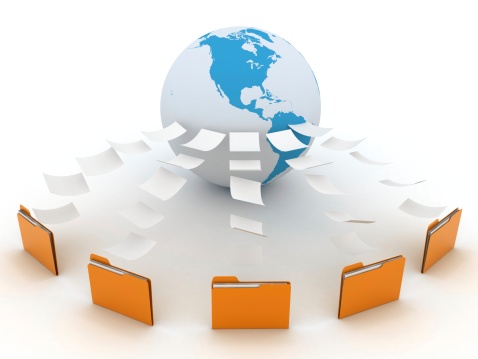 By Margaret Dawson, VP of Marketing at Symform
With all the hype around big data and cloud computing, you'd think that data management is only an enterprise issue. However, SMBs are also struggling to keep up with growth in data volumes and the cost and management around data storage and backup, not to mention compliance mandates.
In reality, it's all about the data, regardless of organizational size or industry. Data drives everything we do in our work, and not only our employee productivity but our very survival depends on having access and protecting that data. In fact, according to data from the Insurance Institute for Business & Home Safety, 25% of businesses do not reopen after a catastrophic data loss event. And those types of events are not just natural disasters like hurricanes but something as simple as a hard-drive failure, which, by the way, occurs up to 50% of the time.
It's no wonder everyone from IT directors to CEOs are paying attention to data backup. According to a recent survey on Data Growth and Protection Trends, only 2% of companies are doing nothing for data backup. That's down from previous studies that showed 15 to 20% of companies doing nothing – a positive trend. What's more, an increasing number of companies are turning to cloud-based solutions for data backup, in order to minimize on-premise infrastructure and keep costs down.
Nearly 40% of companies surveyed reporting using the cloud for either primary or secondary data backup. More traditional backup solutions, including Network Attach Storage (NAS) devices – at 47% - and external hard drives – at 42%, and physical hardware, such as tapes, USBs and DVDs – at 42% - are still being used heavily, but cloud is quickly gaining ground.
The main reason was current data volume levels, averaging from one terabyte to over 500 terabytes (a terabyte is 1,000 gigabytes), and expected growth of that data volume. Most companies in the research are forecasting growth of 10-40%, but many (7%) are expecting data volumes to grow by over 100% in the next twelve months.
However, the cost of data backup, and particularly of cloud-based data backup is also the largest pain for companies, based on survey responses. Just under 70% of respondents said the cost of backup systems and procedures were one of their greatest problems. The second largest pain was around data restore, both the time to restore data as well as restore failures. It's true that data backup is only as good as the ability to restore that data, because if you can't get it back when you need it, you've defeated the whole purpose of backup in the first place.
So what does all this research mean for your business? First, if you are not incorporating a strong data backup process, then you are putting your business at risk and falling behind your competition. The first thing you can do is realize that it's all about the data and then build and implement processes to manage your data.
Business and IT leaders should consider the following steps to protect their data and keep their business running:
1. Data Audit: First step is just figuring out what data you have and where it resides. Do you have multiple copies on different systems or laptops? Who has access to the data?
2. Data Classification: What data is the most important to your business? Classify your data based on mission critical, sensitive data, productivity data, etc.
3. Data Policies: Work together to establish clear policies and central governance regarding all data, including clear rules of access control. Part of this should include compliance. Make sure IT is aware of the regulations with which your business must comply, and that all of the data management plans meet your compliance requirements.
4. Data Protection Plan: Based on your classification system, put together a plan to protect, backup and restore your most critical business data. This should include security capability, such as access controls to data, how employees maintain or delete files, and more.
5. Data shared services and collaboration: Consider creating an architecture or system where data is shared across applications and users, such as SharePoint or a SOA framework. Make sure you can control the system and allow file sharing. These may minimize how much data employees keep on laptops and allow you to set centralized control and security.
6. Data storage: Make sure you are storing data in a secure system. Look to map or classify your data based on access requirements and find solutions that meet those needs.
7. Data backup disaster recovery: Remember to go beyond onsite storage and backup to ensure that your data is still accessible if anything happens to your local copies. A clear recovery procedure should be created and tested.
This doesn't solve everything, but gives you good food for thought on how you should be looking at data and taking your data management, growth and protection more seriously.
---
Margaret Dawson is a 20-year high-tech industry veteran, and is currently vice president of marketing and product management at Symform, a cloud backup provider. She is a frequent author and presenter on cloud computing, network security, integration and other business and technology themes.