UserTesting, Inc. Reveals Success with Customer-First Approach
Thursday, June 24, 2021
Posted by Robert Beagle
SMB's have always known to put the customer first. Now a new company, UserTesting, Inc. is sharing data from large brands that reinforce customer first empathy attitude from SMB employees. To get the full industry report follow this link: https://info.usertesting.com/exi-multichannel-retail-registration.html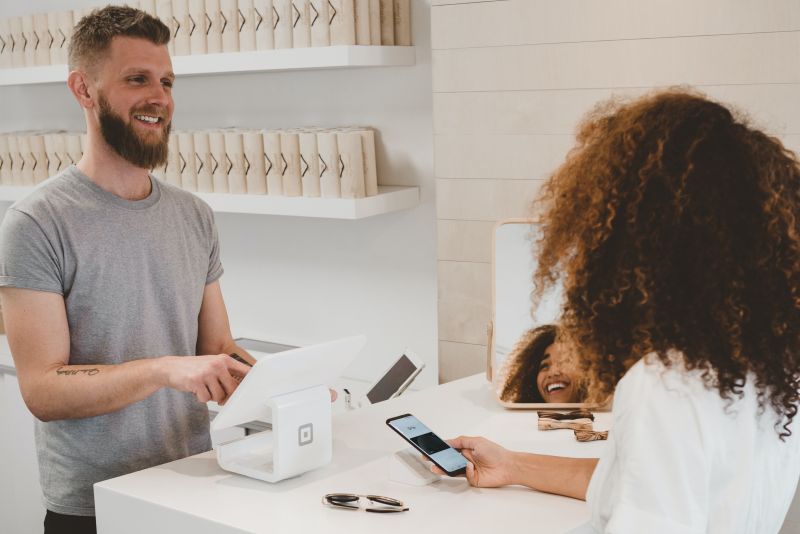 Press Release - UserTesting, Inc.
Today UserTesting, a leading provider of on-demand human insights, issued its inaugural Empathy Experience Index (EXi) Report. The report outlines best practices among multichannel retail organizations and why empathy is critical for building customer loyalty and strengthening the bottom line. Strategies are examined as used by the top five multichannel retail brands to drive empathy-driven experiences. They showcase that opportunity exists for retailers to grow, strengthen and nourish customer loyalty, following a period of great impact upon customer loyalty in the retail space.
The report looked at 15 multichannel retail brands, and of those, the top five brands were Costco Wholesale, Sam's Club, The Kroger Company, Kohl's Corporation, and Nordstrom Inc..
These retailers have placed emphasis on three key focus areas that drive customer empathy and loyalty:
Digital touchpoints need to be humanized. Once the pandemic set in, retailers had to make their digital channels exceptional to stay relevant with customers. Human-to-human interactions in non-digital touchpoints enable organizations to gain better insight into the emotional experiences of customers and build experiences that work in the digital realm. The top five brands in the EXi Report have been successful at creating empathy-driven experiences across both digital and non-digital channels, which lead to higher levels of loyalty.
Look to existing customers for faster ROI Companies that create empathy-driven experiences across multiple touchpoints boost loyalty from their customers. These brands had significantly higher scores than their competitors. The leading companies gained 27 percent more spending from existing customers than the bottom two-thirds of companies ranked. Additionally, leading brands can anticipate 29 percent more spend in the future from existing customers as well. The report considered three types of loyalty-advocacy, retention and enrichment-and the report found that retention loyalty and advocacy loyalty had the most impact on driving ROI.
Customer empathy spans business units Customer empathy needs to be present throughout the entire customer journey, from start to finish with customers expecting a seamless empathy-driven experience every time. As such, all employees realize how their efforts benefit the customers. This business philosophy builds collaboration and an organization focused on delivering the best possible customer experiences. Leading brands will need to move beyond multichannel or omnichannel strategies and focus on their experience strategy.
"The impacts of the last year were a wake-up call for retailers, making it clear that they need to focus on customers first. Stronger business growth will come to those organizations that employ customer empathy, from the top down, to ensure customers feel more value than just the immediate sale," said Janelle Estes, Chief Insights Officer at UserTesting. "The leading companies in the EXi Report deliver great experiences through deep customer understanding and empathy. For those retailers not certain which way to turn, pay attention to how these top five companies in the report achieved their goals. This will help you move forward."
To access the inaugural UserTesting Empathy Experience Index, click here: https://info.usertesting.com/exi-multichannel-retail-registration.html.
Methodology and survey results The UserTesting EXi Report (EXi), a proprietary methodology, launched a multichannel retail EXi survey to 4,500 individuals across 15 multichannel retail brands. Each brand had a sample size of N=300. The survey was conducted between March 10th and 19th, 2021. The data was balanced to represent the United States General Population based on age and gender.
About UserTesting
UserTesting enables every organization to deliver the best customer experience powered by human insight. With UserTesting's on-demand Human Insight Platform, companies across industries make accurate customer-first decisions at every level, at the speed business demands. With UserTesting, product teams, marketers, digital, and customer experience executives, designers and UX researchers confidently and quickly create the right experiences for all target audiences, increasing brand loyalty and revenue. UserTesting customers include more than half of the world's top brands. UserTesting is headquartered in San Francisco, CA. To learn more, visit www.usertesting.com.