What To Look For When Hosting Your Website
Wednesday, August 10, 2005
Posted by Adam Lewis
Hosting companies are a dime a dozen. A simple Google search for Website Hosting returns nearly 41 million results. So, how do you choose what company is best for you and your needs? What makes one company better than the others?
Customer Service: Do they answer their phones?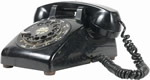 One of the biggest things I see in hosting companies is their lack of customer support, be it technical, billing, or just general questions. Hosting companies are often really "one man bands" run out of a basement on a server and high speed internet connection. While this may be a cheap solution and may work well for lots of people, what happens when something goes wrong and you need it fixed immediately? You call and get an answering machine. You email them but don't get a response. Your site is down 4 hours before your hosting company gets back from a family reunion.

The $10 a month you've been saving in hosting fees just cost you hundreds in business. Was it worth it?
Up -time: How long is your site going to up this year?
Some hosting companies boast of 99% up time. Analyzing that figure we calculate that over the course of a year your site could be down as long as 87.6 hours! Is that a risk you're willing to take? Look carefully at what a company's up-time rates are, and what guarantees they make about them. If your site isn't up as long as it should be, will they refund you? Is there a way to report your site being down?
Down-time per year based on up-time %'s:
99% Uptime - 87.6 hours down time per year
99.9% Uptime - 8.76 hours down time per year
99.99% Uptime - 52.56 minutes down time per year
99.999% Uptime - 5.26 minutes down time per year
Server Location: Where is your site actually hosted?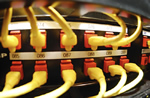 The company hosting your site may be located in New York. Yes, they may have technical representatives available 24/7 who are also in New York. But, what if their actual servers are located in Seattle? Or even China? How will this effect you and your website?
If your site goes down and you call your hosting company, but they determine it is a problem with the actual server they have to call someone themselves to get it fixed. What if the people they call aren't in? They have no way to fix the problem and you are left stranded.
Look for companies with in-house servers. Companies that control their own servers can fix things immediately and typically have more technical knowledge than those without in-house servers.
Cost: Don't let it be the deciding factor
Cost is only one thing to look at when choosing a web host. I mean, don't get me wrong, if two companies are equally qualified to host your site then obviously go with the cheaper one. Why pay more than you have to?