We just wanted to make you aware of a new change in healthcare accounting for 2014. As of January 1, 2014, according to the IRS, employers will no longer have the ability to offer premium reimbursement for individual health insurance policies on a pre-tax basis to its employees. In addition, employers may not contribute tax-free toward employees individual health insurance policies. The employer is subject to a $100 per day per employee per provision penalty which could be as much as $36,500 per year per employee per provision.
Employers may extend a benefit to employees on an after-tax basis al long as the arrangement qualifies for ERISA's payroll practice exemption.
What this means to employers, is that if you buy health insurance for all of your employees on one plan you are fine, but if you reimburse your employees for a portion or all of their individual policies, you must include the portion you reimburse on their W-2 or on a 1099.
You may call or email us to talk about how this will affect your business and what steps you want to take. You may also want to talk to your health care providers. There is a section 105 plan that some sources say can be used, but other sources disagree that it meets the new regulations.
Dana Picard, CPA
513-424-1939
info@nenni.com
---
Foodservice Training Portal released findings today in a study conducted of 200 SMB restaurants from October 2016 through January 2017 in six U.S. states. The results were alarming as only 16 of 200 locations polled were using any form of active shooter training- with their full staff roster.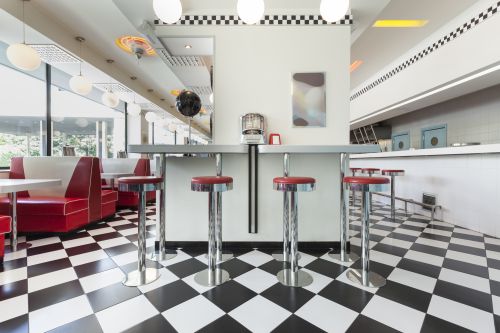 In an FBI study of active shooter events, the agency noted, "Even when law enforcement was present or able to respond within minutes, civilians often had to make life and death decisions, and, therefore, should be engaged in training and discussions on decisions they may face." Contrary to this advisory warning, the majority of restaurants polled- notably considered highly vulnerable soft targets by the FBI and Department of Homeland Security- provided no active shooter or workplace violence training on how to respond in the event of an incident.
The common reasons given by poll participants for not implementing training of this kind included cost, the belief that their business would not be affected by an active shooter incident and the investment of time involved. Those who had conducted active shooter training with their employees cited terrorism and proactive views on risk management as primary motivators for implementing their education programs.
In a survey of recent news events, it is noteworthy that foodservice and hospitality operations are frequent targets based on the inherent characteristics of the venues: large groups of people, unlocked doors and the absence of on premise security personnel, with no geographic area of the country showing immunity:
February 22, 2017: An intoxicated man opened fire in a packed bar, killing one person and injuring two at Austin's Bar and Grill in Olathe, Kansas.

April 14, 2017: A shooting at a Firebirds Wood Fired Grill restaurant in Tucson, Arizona left two men dead and one woman shot/injured in an apparent murder-suicide.

May 4, 2017: A customer at Zona Caliente, a North Texas sports bar fatally shot a man who had just killed the restaurant's manager.
As a front line and proactive step, businesses should be implementing vulnerability testing and active shooter prep and response training as opportunities to prepare staff in the event of an incident. Employees are taught what to look for, establish communication channels within the business to prevent workplace violence issues and institute potentially life-saving policies and protocols to act upon in the event the unforeseen occurs. As Lance Ewing, EVP for global risk management and client services at Cotton Holdings Inc. pointed out at the at the CLM & Business Insurance Retail, Restaurant, and Hospitality Conference, "You need to know what your plan A and plan B are . . . you need to practice this with your employees," he said. "Your best option is to run, hide, or fight . . . but the best plan is to be prepared." (Business Insurance, 2/23/17).
About Foodservice Training Portal
Foodservice Training Portal is a leader in the field of e-Learning and hospitality talent training solutions. The company is the provider of Active Shooter Prep Online™, interactive online course that educates hospitality and retail employees in the latest active shooter procedures and protocols. Using the guidelines/directives established by FEMA, the FBI and the DHS, the course establishes an understanding of active shooter events and provides detailed information on how to best prevent and prepare for such scenarios. For more information, visit www.foodservicetrainingportal.com/activeshooter
---
The remarkable surge in SMB optimism that began in November of last year was sustained in March, according to the National Federation of Independent Business (NFIB) Small Business Economic Trends Report, released April 11th.
"Small business owners remain optimistic about the future of the economy and the direction of consumer confidence," said NFIB President and CEO Juanita Duggan. "We are encouraged by signs that optimism is translating into economic activity, such as capital investment and job creation."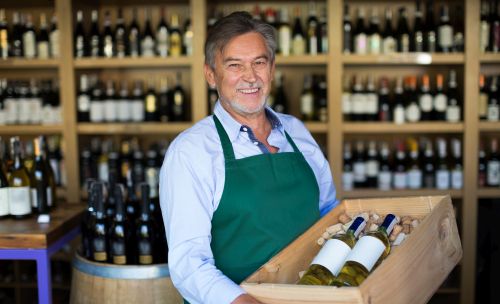 The Index slipped 0.6 points in March to 104.7, still a very strong reading. Actual earnings, capital expenditure plans, and job-creation plans posted gains in March. Sales expectations, which have been flying high for months, dropped by 8 points, a sign that the Optimism Index could be moderating after a strong run.
"By historical standards, this is an excellent performance, with most of the components of the Index holding their gains," said NFIB Chief Economist Bill Dunkelberg. "The increases in capital expenditure plans and actual earnings are signs of a healthier economy, and we expect job creation to pick up in future months."
Dunkelberg noted that while the overall Index remained strong in March, a significant increase in the Uncertainty Index, a subset of data on how SMB owners see the near-term future, could indicate trouble on the horizon.
"The Uncertainty Index hit 93 in March, which is the second highest reading in the survey's history," he said. "More small business owners are having a difficult time anticipating the factors that affect their businesses, especially government policy."
Most of the March data were collected before Congress failed to pass a bill repealing and replacing Obamacare. A big reason for the soaring optimism of the past five months is the expectation among SMB owners that Obamacare and other burdensome policies will be reversed by Congress and the new administration.
"As we have traveled around Ohio over the course of the past month entrepreneurs have echoed the findings in this recent report," said NFIB/Ohio Legislative Director Chris Ferruso. "At the state level, we are working to reduce tax complexity and provide stability to Ohio's unemployment compensation system. We believe these pro-small business policies can serve to boost optimism among our members."
To view the full report, please visit www.nfib.com/sboi. For more information about NFIB, please visit www.nfib.com.
---
A significant number of SMB businesses have not yet adopted social media. In a recent survey of SMB owners/managers, 24% said they currently don't use social media for their business, while 8% don't ever expect to use social media.
The survey was conducted by Clutch, a leading B2B ratings and reviews firm, to gauge digital marketing habits and goals for small businesses in 2017. The series includes reports on mobile apps, web design, and more.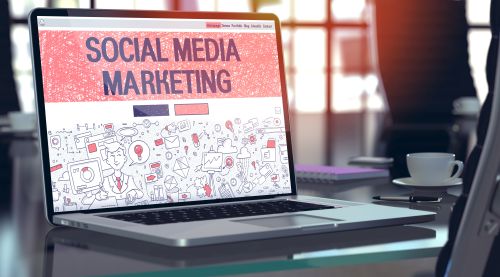 Clutch's 2017 Small Business Digital Marketing Survey included 350 SMB owners/managers: 40% of companies had 10 or fewer employees, 27% had 11-50 employees, 25% had 51-250 employees, and 8% had 251-500 employees.
Social media marketing experts suggest that businesses not yet using social media should reconsider.
"Many [SMB owners] read the headlines from five to six years ago about 'likes' not mattering and bought into that," said Joshua Dirks, CEO of Project Bionic, a Seattle-based creative marketing agency. "They are missing out because of their own viewpoint on the topic, [made] from believing five- to six-year-old headlines and not recapturing the maturation of the space."
Experts also emphasized the benefits of social media marketing over traditional marketing channels. "Social is one of the few forms that allows you to look at the data," said Keith Kakadia, Founder and CEO of Sociallyin, a Mississippi-based social media agency. "It allows you to determine whether there's a return on investment (ROI) for the money spent. When you have a small budget, every single dollar needs to be spent on what works."
Facebook is by far the most popular social media platform for SMBs. The survey found that over 90% of small businesses with a social media presence use Facebook. The second most popular channel, Twitter, is used by 55% of SMBs.
"In general, Facebook is a beast. Its reach is incredibly vast, with almost 2 billion users," said Alex Oesterle, owner of Blue Bear Creative, a Denver-based social media agency. "No matter what a business does, its customers are likely on Facebook, at least in part."
Over half of SMBs that already use social media indicate that they want to increase investment in Twitter, Instagram, and YouTube respectively in 2017. Each channel has its benefits, according to social media experts interviewed about the survey findings. Twitter faces an uncertain future, however, and YouTube requires making sometimes costly and time-intensive videos.
Instagram, with over 600 million users in the United States, may be the best option for small businesses to explore, said Dirks.
Over half of small businesses currently use in-house staff for their social media marketing. A little over one-third use either a freelancer/consultant or social media management software.
Experts cite the importance of placing someone knowledgeable in charge of social media. "One thing we hate to see is handing social media off to an intern or a freelancer with no knowledge of branding or strategy," said Oesterle. "It makes for lackluster results and perpetuates the cycle of cutting social media costs."
---
News Release Distribution
If you work with the SMB market, consider sending your original news or information to SMBNow.com!

Here are some guidelines:
1. Must be a unique article targeting SMBs
2. Must not be spammy or just a sales brochure
3. Must have accurate information
4. Must be seen as a benefit or newsworthy article
5. 300 to 1000 word article
6.
Graphic or photo requested.


SMB Now is here for the SMB Community. We provide this service at no charge in exchange for quality content from guest authors, bloggers and reporters.

SMBs are the backbone of the world's economic power. More jobs are created, more people are employed by SMB owners.

SMB Now is a great complement to your company marketing and public relations campaigns. Send us your news release today: web@xponex.com
US Mail News
If you would like to mail news, information for posting here send to:

SMB Now
6730 Roosevelt Ave
Franklin, Ohio 45005.

Posting your news, commentary or advice is at the sole discretion of SMB Now and its editors.

Advertising
Display advertising is available to approved advertisers. Details.
| | |
| --- | --- |
| | |
| | |
| | |
| | |
| | |
| | |
| | |
| | |
| | |
| | |
| | |
| | |
| | |
| | If you have an SMB targeted company, please send SMB news story ideas to: |