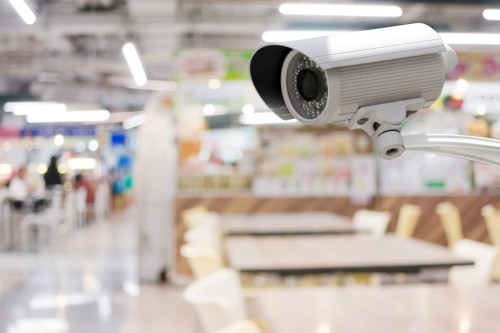 It's happening again, and just like last time, you can't understand why. You know that business has picked up, every night your bar or restaurant is packed to capacity. In fact, truth be told, business has never been better. So why is it, that profits are only slightly up, flat, or even declining. What in the world is going on?
If you had our security camera systems installed, you would know why, and you would know immediately, all through a simple internet connected application. Even if your small business has multiple locations, you could have everything connected, with no additional charge.
Employee Theft: Drinks, Food, and MONEY!!!
It is estimated that upwards of seventy-five percent of bar and restaurant employees steal from their employers. The National Restaurant Association points out surveys, wherein employees self admittedly, acknowledge such theft. Many employees admit to not only one-time incidences of theft but multiple and ongoing occurrences.
Be it drinks or food, or money, theft is theft, and it can and will affect the bottom line. Bars and restaurants operate on notoriously thin profit margins, even a 5-6% loss by theft can be devastating.
If your SMB has multiple locations, the risk to your bottom line increases exponentially! Installing bar security cameras or restaurant security cameras is the best way to avoid such losses.
Break-ins, Robberies, and Property Damage
As an owner of a bar or restaurant, one of the worst feelings can be arriving to work only to discover that there was a break-in while your establishment was closed.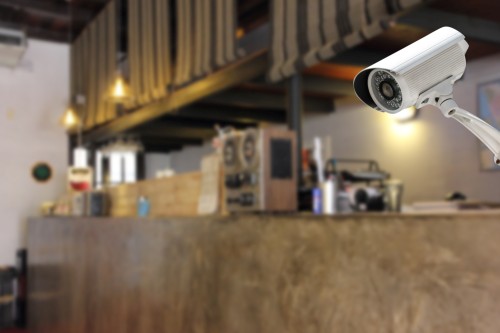 Even if you had an alarm system in place, without bar security cameras or restaurant security cameras in place, you would be unable to offer the police much evidence of the perpetrator(s) identities. An alarm system will only tell what time the system was triggered, without providing any visual evidence which could later be used to prosecute the offender(s).
Bars and restaurants, unlike many other businesses, tend to have an abundance of cash present on the premises. It's not only the cash in the registers, it's also the cash and property that their customers maintain on their person.
Robbers are very aware of these facts and as such target bars and restaurants with regularity. While bar security cameras or restaurant security cameras cannot stop such robberies, they can be a deterrent as well as a silent witness, providing police with invaluable evidence.
Vandalism is one more area in which security cameras can be useful for your small business.
Whether it is teenagers spray painting walls and breaking windows, or more seriously someone setting or attempting to set your business ablaze, a properly and professionally installed camera system can be a deterrent or provide valuable evidence for the authorities.
Contact Camera Security Now today to discuss options for your small business. Our security camera systems can easily be installed at one or more locations, with no need for multiple accounts or contracts. Once installed, you will be able to monitor everything from one internet connected application.
For information on how your small business could benefit from having our security camera systems installed, contact us immediately and let us show you.
Want to share this story on social media? Use these hashtags!
#SMB #Security #Surveillance
---
Whatever the SMB, an essential part of its day-to-day running will be IT. It is crucial for a lot of key processes, shipping and exporting products, generating profit for the owners or shareholders, and keeping in touch with customers via email.
Seasonal businesses have IT or PC needs, albeit on a temporary basis. So, what are they to do? Well, they could always fork out for their own equipment. Have to tear it all down when the season ends, pay to store it for the rest of the year, and then hope when they have taken it out of storage that it still works. Or they could rent their IT equipment.
There are countless advantages to renting as opposed to buying it outright. It is worthwhile for businesses to rent the equipment they require, so that they can invest their financial and managerial resources in other aspects of the growing enterprise. Small and medium businesses can benefit from renting IT equipment as it allows them to access the most up-to-date items on the market, giving them a competitive edge where they may not have had it before.
---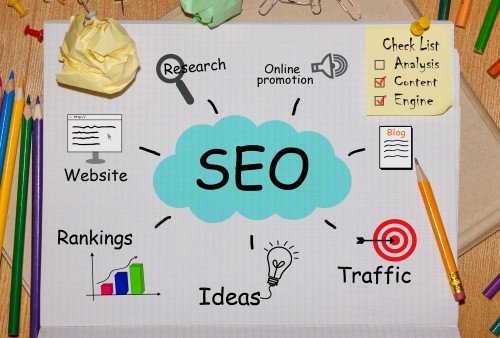 SMBs rely on SEO experts to track on-site engagement for their SEO efforts, according to a new survey from The Manifest, a B2B news and how-to website. More than 20% of small businesses that partner with SEO consultants or agencies to measure on-site engagement to determine the success of their SEO strategy.
Measuring on-site engagement allows an SMB to determine how potential customers will engage with their website content and advance through the conversion funnel.
The other popular SEO metric that SMBs track is the number and quality of backlinks (25%).
Equipped with engagement metrics tracked with help from an SEO agency or consultant, SMBs can adjust their SEO strategies to optimize how they convert search audiences to leads and ultimately to customers.
Company Size and Marketing Budget Determine SEO Investment
Number of employees and scope of marketing budget indicate how likely an SMB is to invest in SEO and PPC advertising.
Over 80% of small businesses with more than 50 employees currently invest in SEO or plan to in 2018. Nearly three-quarters (74%) of this group also invest in PPC advertising.
The size of a small business' marketing budget indicates whether a small business will invest in SEO.Over 90% of SMBs surveyed with a marketing budget of $500,000 or more invest in SEO, compared to 34% with marketing budgets of $10,000 or less.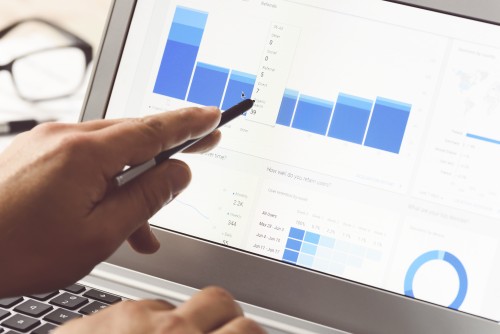 SEO Investment is a Competitive Advantage for Small Businesses
Experts say investing in SEO provides a competitive advantage and a stamp of legitimacy for SMBs.
Most small businesses with fewer employees and smaller marketing budgets don't invest in SEO, providing an opportunity for other businesses to fill a market gap. Researching how competitors invest in SEO can help a small business stand out.
"Since your competition is most likely not investing in SEO, I'd urge small businesses to take the plunge. Because your competition isn't there, there's sure to be low-hanging fruit you can leverage and find success early on," said Lisa Hirst Carnes, co-founder and marketing director of ArcStone, a design and marketing agency based in Minneapolis.
Failing to appear in search engines for relevant queries, particularly those that contain a company's brand name, may raise skepticism among customers who expect all companies to have either a website or a social media presence.
Regardless of company size or marketing budget, social media marketing (56%) is the most common SEO service that SMBs can easily carry out.
However, having a few social media accounts is not nearly as effective as having a custom made website for your company. If you are an SMB with enough funds, hire a web design company for website building and
web hosting services
. A website will help solidify your SEO presence and can also improve day-to-day operations.
---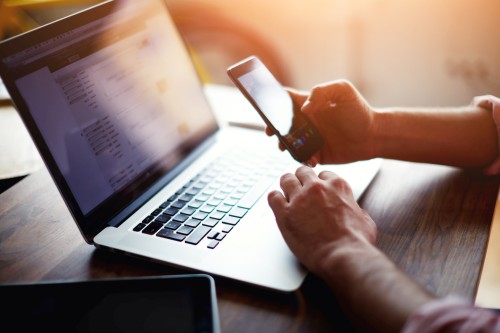 Technology needs for business can take many forms, some of which may make it extremely difficult to stay up-to-date (and profitable). Notably, photographers and videographers struggle with seasonal technology needs more than most. If your SMB has shifting technology demands, then it makes more sense to rent than buy for your team knowing that additional machines and software are needed only temporarily and will only be current for a finite amount of time.
As a result,
MacBook Pro rentals
are the most practical solution for small and medium businesses with high-quality editing needs. Here's why:
Why Rent a MacBook Pro?
Optimized to run editing software like Final Cut Pro X, MacBooks and MacBook Pros have become the gold standard for photo and video editing, and many businesses have a whole fleet of machines for the whole team.
For small businesses with temporary or seasonal requirements, this may not work as well. Let's look at a hypothetical:
Let's say you're a professional photographer with a team to help with logistics, equipment set-up, and other tasks, and a video and photo editor at the home office. This business model works well for most of the year, but in the early summer, you start to get busier with weddings, graduation shoots, and more.
By the end of the busy season, you may have a backlog of thousands of videos and photos that need editing. Your editor might need a little help from your team, but you only have one computer equipped with the optimal software.
You have a few options. You could spend thousands on new computers and buy the software your team needs to support your business, but after they're done helping during the busy times, you wouldn't need MacBooks until the next year. If the computers themselves aren't out-of-date by the next time you need them, you can bet that the software will be. And what if they're damaged while they're in storage, or just don't work for some reason when you need them next year?
Professional videographers, movie studios, and other visual production companies with seasonal or temporary business models also face many of the same issues.
The decision to rent, rather than purchase, technology for short term video editing needs should be clear, but if not here are a few major benefits:
Short-term rentals are less expensive than buying computers, especially when those computers will only be used for a portion of the time. TV and movie studios often have a need for a larger editing capacity, but not all the time. When they bring on part-time production assistants and video editors for a big release or TV special, it makes financial sense to rent the additional equipment.
There's no need for storage. When a business is done with its MacBook rental, it can be returned until next time, eliminating the need to store them until they are needed again. This saves on floor and shelf space requirements, but also eliminates the possibility of being damaged or stolen while in storage.
There is no need to purchase updates. Companies that rent computers to small businesses ensure that both hardware and software are up-to-date. This means that the burden to keep install the latest software updates and keep subscriptions active is on the rental company and not the SMB.
Fewer problems. Computers are repaired and maintained by the rental company also, meaning that if any hardware issues arise, businesses can contact the rental company to service or replace the machines, cutting down on business interruptions.
Short-term Apple rentals can level the playing field for small businesses that may not have the same budget as their competitors. In the past, these companies would have to take a hit to their margins in order to stay competitive by buying and updating more computers than they need throughout the year. Now, companies can rent MacBook Pros, as well as iPhones, iPads, Apple desktop computers and more, as well as speakers, monitors, and anything that can help their business's short-term production needs.
Want to share this story on social media? Use these hashtags! #SMB #Tech #VideoEditing
---
News Release Distribution
If you work with the SMB market, consider sending your original news or information to SMBNow.com!

Here are some guidelines:
1. Must be a unique article targeting SMBs
2. Must not be spammy or just a sales brochure
3. Must have accurate information
4. Must be seen as a benefit or newsworthy article
5. 300 to 1000 word article
6.
Graphic or photo requested.


SMB Now is here for the SMB Community. We provide this service at no charge in exchange for quality content from guest authors, bloggers and reporters.

SMBs are the backbone of the world's economic power. More jobs are created, more people are employed by SMB owners.

SMB Now is a great complement to your company marketing and public relations campaigns. Send us your news release today: web@xponex.com
US Mail News
If you would like to mail news, information for posting here send to:

SMB Now
6730 Roosevelt Ave
Franklin, Ohio 45005.

Posting your news, commentary or advice is at the sole discretion of SMB Now and its editors.

Advertising
Display advertising is available to approved advertisers. Details.
| | |
| --- | --- |
| | |
| | |
| | |
| | |
| | |
| | |
| | |
| | |
| | |
| | |
| | |
| | |
| | If you have an SMB targeted company, please send SMB news story ideas to: |