The field of event planning is competitive, and most event planners use social media to bolster their events. That means if you want to keep your SMB up in the event planning market, you need a plan for social media usage. You can start off by identifying what resources you have available, i.e. company Twitter, Instagram, and Facebook accounts.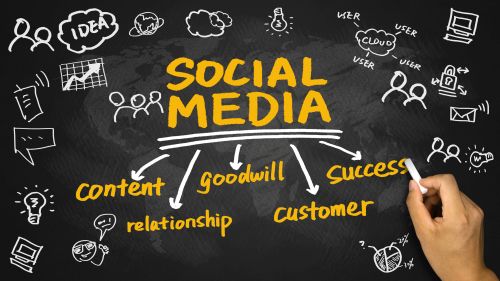 Once you've established what your small and medium business has at its disposal, read through these nine tips on how to use social media before, during, and after your events to make them successful :
1. Gather data from previous events. Data which you should look for includes target group demographics and competitor analysis. Looking at this data will give you the information needed to give you ideas that will help you form your own social media campaign.
2. Release hashtag information for your event in advance. Aim to release info at least six months in advance. Content about your upcoming event, images, and info from previous events will all help gain attention and publicity for your event. When publishing content about your upcoming event, be sure to include information regarding deadlines, speakers, receptions, and include recaps on information from events from the previous year. It is vital that while you are doing all of this, that you are posting at regular weekly rates. The more new content you create the better. Once your event is over, plan a contest that involves a prize for your social media audience in which the best social interactor gets rewarded once the event is over. This will give your audience a great incentive to get involved through social media, and further help your event and social media campaign.
3. At least two weeks before your event, your event speakers can really help you promote. If there is video available, try to include a video with the keynote speaker and or other speakers. If you want to maximize the amount of publicity gained from your speakers, you should encourage your event speakers to use their own social media accounts to promote the event through multiple platforms.
4. Social media posts should include countdowns to the event with hashtags. If any attendees are posting and tweeting, make sure to acknowledge them with either a direct message or retweet/share.
5. During the event, assign someone to keep track of posts relating to your event and respond to comments, compliments and complaints. The quicker your person can respond, the better. If you help your attendees, speakers, and exhibitors quickly through social media, they are often very thankful, and other attendees will be happy when they see others being treated well.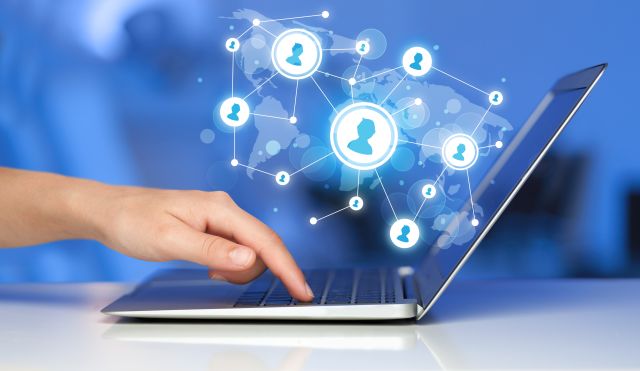 6. Get a video wall rental or a floor-standing, large screen display rental. You can use both of these event technologies to display photos, tweets, and other posts relating to your event from your attendees in a spectacular fashion.
7. Once your conference kicks off, remind your attendees regularly to post on social media using your hashtags, and inform them of the contest which will give the best social media interactor a prize some period after the event is over.
8. After the event, follow up and thank everyone who made posts on social media relating to your event. Even something as simple as a post saying "Glad you attended #EventName, hope you had a great time!", shows that you care about the experience of your attendees.
9. Follow up on the prize promise. Give the best social media interactor of your event a small prize, and be sure that you capture this interaction on social media in some way. People enjoy seeing other people win things.
The majority of these suggestions should be easy for any SMB to follow, and these suggestions can greatly increase the enjoyment of event attendees, exhibitors, and speakers. Hopefully these tips have helped you plan your next event's social media campaign! Have a happy New Year!
---
Irreverent Scottish craft brewer BrewDog, who will launch its American facility in Ohio in 2017, announced today that it plans to open a BrewDog BrewPub in any American city where at least 500 people invest in its Equity For Punks USA crowdfunding offering. By launching one of its world-famous bars in each city that provides such investor support for the smb craft beer brewery, BrewDog's nationwide U.S. expansion will create local jobs and continue its mission to promote other local craft breweries across the United States.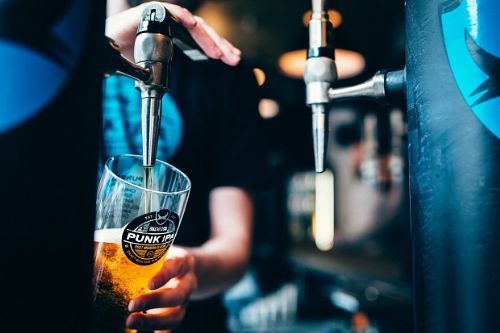 BrewDog's bar division has been a huge success worldwide, with popular locations ranging from Tokyo to Sao Paulo, London to Barcelona and Hong Kong to Rome. Every BrewDog bar, including the first U.S. location at the soon-to-open 110,000 square foot brewery in Columbus, Ohio, are places where beer and food lovers can indulge in everything that is great about craft beer. With knowledgeable staff that are passionately evangelical about the world of craft beer, "Beer Schools" to educate customers about beery nuances, and great food paired perfectly to the wide selection of beers they offer, BrewDog bars are craft beer cathedrals for locals and tourists alike, acting as outposts for the brewery's overarching mission across the planet.
James Watt, CEO of BrewDog USA Inc. says,
"Our BrewDog bars are beer meccas, hop temples and cathedrals of malt. We strive to spread the word about awesome craft beer in our bars, embracing the local beer scene and providing a platform for the world's best beers to be enjoyed in an inimitable setting."
Every investor in BrewDog USA Inc. (with a minimum investment of only $95) receives equity shares in the company, owns part of the Columbus brewery and the U.S. distribution of BrewDog beer, and receives the numerous perks of being an Equity Punk including a 20% lifetime discount in the BrewDog USA online shop, a 5% discount in any BrewDog bar worldwide, and in invite to BrewDog's notorious U.S. AGM (annual general meeting) where beer and bands collide in a day-long shareholder meeting like no other. In addition, for each city where 500 people invest in BrewDog USA Inc., when BrewDog opens its local BrewPub, investors from the area have the opportunity to notch up the following perks:
$10 in BrewDog "Beer Bucks" for the first 500 investors in each eligible city,

The first 100 investors in each city will have their name permanently emblazoned on the "Wall of Punks" in their local BrewDog bar, and

The first 500 investors in each city will gain access to exclusive previews of new offers and launches at their local bar before anyone else.
Watt is particularly excited about being able to brew small batches of unique craft beer in each U.S. BrewDog pub:
"With on-site brewing in each U.S. BrewPub, we can take our bar concept to another level as we brew the beer on site as well as serve brews from like-minded breweries – the beer we offer will be as fresh as possible every single time. We're already experimenting with some awesome recipes before we've even set our sights on specific cities, and this is your chance to help shape those decisions for yourself."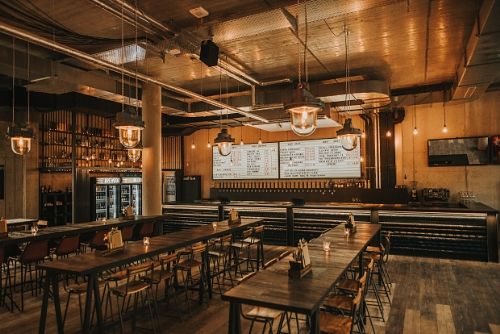 Founded in 2007 by two humans and one dog with a passion for craft beer, BrewDog has grown into an international sensation by turning traditional business finance on its head with its Equity For Punks crowdfunding initiatives in the U.K., Europe and now the U.S. BrewDog has recruited an army of 50,000 Equity Punks who have invested in its craft beer revolution, and have helped BrewDog to secure distribution into more than 60 countries, and grow a business that now employs more than 600 people worldwide. To help finance its U.S. expansion, in August 2016, BrewDog started its Equity For Punks USA crowdfunding offering, which received an overwhelming $1 million in the first three days of launch. Equity for Punks USA will be open until February 2017, and prospective investors can visit EquityForPunksUSA.com to find out more and buy shares in BrewDog's U.S. enterprise.
More information on BrewDog can be found at https://www.brewdog.com/lowdown/press-hub/paradise-city-brewdog-brewpubs
About BrewDog
Since 2007 BrewDog has been on a mission to make other people as passionate about great craft beer as we are. From the Headliner series, which includes bold, uncompromising pack leaders like the flagship Punk IPA, to the Amplified range (beer, but turned up to 11), BrewDog creates beer that blows people's minds and has kick-started a revolution.
Cofounders James Watt and Martin Dickie shook up the business world in 2010 with the launch of pioneering crowdfunding offering Equity for Punks, an initiative that has seen the company raise $35 million worldwide, taking more money through equity crowdfunding than any other company on record. The funds, and the army of punk shareholders (50,000) enabled the Scottish craft brewery to scale up without selling out.
With more than 45+ global bar launches, export into 60 countries, and a brand new brewery in Ohio opening in 2017, BrewDog continues to take the craft beer revolution stratospheric, whilst continuing to push the boundaries, invest in people, put the beer first, and champion other smb breweries in its venues.
---
Cosmos IT Solutions, Inc. announced today that it was recognized by General Dynamics Information Technology as a high-performing smb subcontractor for their technical effort and performance during the past year. The General Dynamics Information Technology Quality Service Provider (QSP) Program uses an established quality rating system and an annual evaluation process to identify the highest-quality smb providers based on quality of work, timeliness, responsiveness, cost effectiveness and standards of conduct.
Cosmos IT Solutions, Inc. was recognized at an award ceremony held on November 30, 2016, at General Dynamics Information Technology headquarters in Fairfax, VA. The award was presented by Dan Johnson, President of General Dynamics Information Technology.
Cosmos IT Solutions, Inc. is a Topeka based IT consulting company that provides quality IT staffing for Fortune 500 companies like GDIT, HP, and serves government clients like USPS and State of Kansas. If you are employer, looking for quality services for all your IT staffing needs, or if you are an employee searching for IT jobs, Cosmos IT Solutions, Inc. can be reached at 136618@email4pr.com or call Uday Jadhav at 785-554-9565.
---
NEW YORK, New York – Most people don't give much thought to who owns a lot of the businesses in their area. They go about their day, picking up things here and there, and not giving much thought to the entrepreneur behind the business name. Some of the businesses that people pass by each day may be owned by the country's veterans. In fact, according to the U.S. Census Bureau, there are 18.8 million veterans in the country, and around 405,000 of them are entrepreneurs.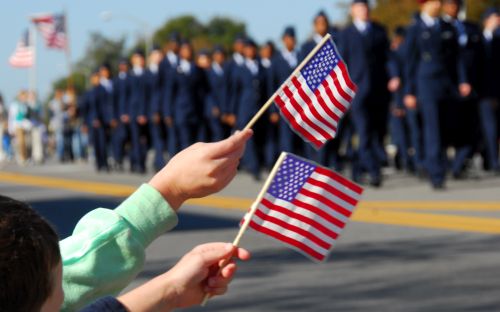 "Veterans make for a special kind of entrepreneur," explains Will Post, who is a veteran and is the founder and CEO of Hound & Gatos Pet Foods Corporation. "They come into the business world with experiences and stories that at times makes them feel they are more fit for owning their business than anything else. They tend to have a high success rate because they are not afraid of the hard work, discipline, and dedication that it takes to be a business owner."
Here are 5 reasons to seek out and support veteran businesses:
It's estimated by the U.S. Small Business Administration that veterans are 45 percent more likely to be self-employed than non-veterans. This may be in part because they have a unique skill set to share and they have been taught leadership skills in the military that are a great foundation for entrepreneurship.

When people help veteran businesses succeed, they are giving thanks and giving back to those who helped protect the country. Supporting their business is one way of saying thank you and giving something back to them that is meaningful.

Veteran businesses employ around 6 million employees around the country, so when you support the business you are also supporting everyone else who works for that company.

When a veteran's business succeeds, it will have a positive impact on their community, as well as the country. Thriving businesses are good for communities and for the economy.

Conducting ongoing business with veteran-owned businesses is an act of patriotism. It helps to show one's support for the military, and it shows current military members that once they become a civilian they may also be supported in their quest for a being a successful entrepreneur.
"At times, there may not be an option to support a veteran-owned business," adds Post. "But when there is, it's a good idea to show your support. It will go a long way toward helping those who helped us all."
After leaving the Marines, Post was equipped with the leadership skills that helped him identify problems, and be inspired to find the solutions. He saw a big problem with the pet food industry, in that the food is generally poor in quality, and made with ingredients that beloved pets should not be consuming. He believed pets deserved better food that was higher quality and made with only healthy ingredients, helping to keep them healthier and happier. That's when he took his leadership skills and became an entrepreneur, helping to revolutionize the pet food industry, by creating the Hound & Gatos Pet Foods Corporation.
Today, Hound & Gatos Pet Foods Corporation is an award-winning veteran-owned pet food company that has taken a stand against foreign meat and ingredients being used in the foods. Their ingredients are sourced (with the exception of New Zealand lamb) and processed only in the U.S. with so that they can help keep pets healthier and safer. Some of the stores that carry the pet food include:
Pet Oasis – Staten Island, NY
Rucker Pet – Cumming, GA
Carter's Pet Depot - Houston TX
Bogart's Bone Appetit - Las Vegas
Saluda River Pet Food – Anderson, SC
Pet Food Warehouse – St. Petersburg FL
Hound & Gatos Pet Foods Corporation is a leader in healthy pet foods, and three-time winner of the "Most Trusted Pet Foods Company" award by TruthAboutPetFood.com. Additionally, the company has won the "Top Dog Foods" three years in a row by Whole Dog Journal. They never use things found in other popular pet foods, such as generic livers, carrageenan, chemicals, unidentifiable additives, and preservatives. They have also never had any of their food recalled. Visit www.HoundGatos.com and discover the difference of premium quality hypoallergenic pet food. The products are distributed through Animal Supply Co., Pet Food Experts and Canada's Global Pet Foods. The foods are also available in Canada, at PetOnly.ca.
About Hound & Gatos Pet Foods
Hound & Gatos Pet Foods is a result of one pet lover's vision of providing only the best for his beloved pets. Will Post, CEO and founder, began Hound & Gatos with the mission to deliver the nutrition his pets (two Savannah cats and one bird dog) needed and deserved to be healthy. Today, Hound & Gatos Pet Foods provides award winning 100 percent animal protein (DNA tested) dog and cat foods with no fillers for pet lovers and their special pets across the United States and Canada. Customers can ask stores to carry the pet foods, which are supplied through distributors. For more information, visit www.HoundGatos.com.
---
News Release Distribution
If you work with the SMB market, consider sending your original news or information to SMBNow.com!

Here are some guidelines:
1. Must be a unique article targeting SMBs
2. Must not be spammy or just a sales brochure
3. Must have accurate information
4. Must be seen as a benefit or newsworthy article
5. 300 to 1000 word article
6.
Graphic or photo requested.


SMB Now is here for the SMB Community. We provide this service at no charge in exchange for quality content from guest authors, bloggers and reporters.

SMBs are the backbone of the world's economic power. More jobs are created, more people are employed by SMB owners.

SMB Now is a great complement to your company marketing and public relations campaigns. Send us your news release today: web@xponex.com
US Mail News
If you would like to mail news, information for posting here send to:

SMB Now
6730 Roosevelt Ave
Franklin, Ohio 45005.

Posting your news, commentary or advice is at the sole discretion of SMB Now and its editors.

Advertising
Display advertising is available to approved advertisers. Details.
| | |
| --- | --- |
| | |
| | |
| | |
| | |
| | |
| | |
| | |
| | |
| | |
| | |
| | |
| | |
| | |
| | If you have an SMB targeted company, please send SMB news story ideas to: |