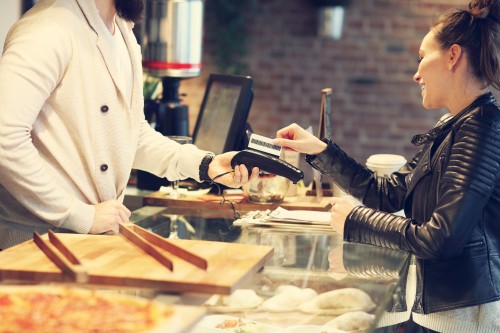 Fattmerchant, an integrated payment solution with omni-channel technology and a disruptive subscription-based pricing model, today announces the release of an industry-first integrated payment platform: Omni. Through the robust integrated payment platform, SMBs can view detailed payment data and customer analytics across any form of payment channel that the SMB utilizes, no matter the solution (card present or card not present). All of the rich data captured is visually displayed through a cutting-edge dashboard. Members can also integrate bi-directionally into other business software, like QuickBooks Online, then report and send payments to their choice of eCommerce solution, all while having a full merchant management tool and a comprehensive Marketplace of additional popular SMB tools and applications.
"Until now, the biggest thing missing from most payment platforms was simplicity," said Jacques Fu, CTO and co-founder. "Omni provides business owners the simplicity of having all of their most vital business solutions in one place, coupled with the power and reliability of Fattmerchant's processing tools. Through our latest technological developments with our comprehensive API and seamless QuickBooks Online integration, we are providing merchants with a unified payment experience unlike anything else on the market."
The first-of-its-kind platform is transforming how SMB owners manage their payments through powerful processing and data analytics. Members are able to securely accept card-present and card-not-present payments transactions through a variety of solutions, from EMV terminals, mobile, virtual terminals and eCommerce – all housed in a single API. They also have the ability to track sales trends, customer loyalty information, inventory management, transaction histories, batch reports, account information and anything else needed to collect payment from customers. In addition, the Marketplace enables members to leverage additional business solutions such as Fattmerchant's Quickbooks integration, the first ever bi-directional integration that allows data to flow seamlessly to and from each platform in real time. The Marketplace also offers solutions like business loans, supply orders and additional processing tools.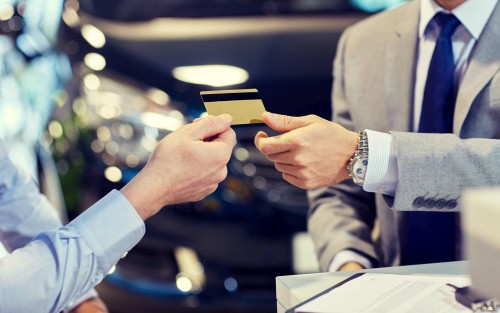 "Omni is what the payments landscape was sorely missing," said Suneera Madhani, CEO and founder of Fattmerchant. "Other payment companies often utilize the term 'omni-channel' but offer separate, singular solutions to take payments in different ways, or require that you use only their technology. Fattmerchant truly took the term omni to another level, where the payment experience is not just a variety of point solutions; it is an all-in-one platform that communicates seamlessly and in real time while staying agnostic to the solution. For the first time ever, payments can be perfectly unified."
Now, with Omni, the power of payments is back into the hands of small-to-medium sized businesses and they can take payments any way they want online, in-store, API, invoices or even on the go. All while having a truly integrated experience end-to-end and tying it back to the tools they love to use every day.
In September, Fattmerchant also announced its progressive bi-directional QuickBooks Online integration tool, a substantial time-saving move bridging the gap between accounting and billing software. The payment provider also received a Series C funding round of $10.5 million in July to continue advancing its technology and company growth, to date Fattmerchant has raised almost $20 million in capital and is processing over $2 billion in transactions annually. For more information about Fattmerchant and its technology, visit Fattmerchant.com.
---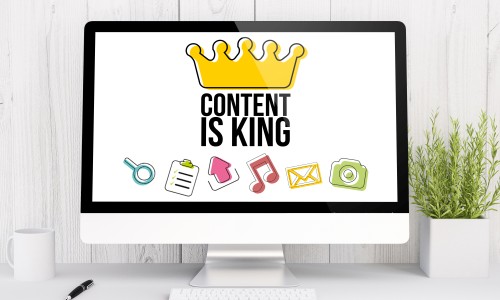 Julia McCoy, founder of Express Writers and content marketing leader, is opening beta enrollments today for her all-new course, The Expert SEO Content Writer Course, for freelancers, copywriters and marketers who are ready to learn how to write SEO web and blog copy – a huge facet and skillset involved in modern content marketing. The course provides step-by-step instructions on how to write powerful SEO content. Beta enrollment for the writing course will be open for a 10-day period, and class begins for beta students on October 1, 2018.
"I'm incredibly excited to launch my SEO writing course, because I see a firsthand need for it in the market daily," said McCoy, creator of The Expert SEO Content Writer Course and CEO of Express Writers. "To build the training and curriculum, I drew from my past seven years of creating more than 900 blogs that have earned more than 16,000 organic rankings in Google, and from interviewing more than 10,000 writers to date. There is a serious need for an actionable, practical SEO writing course. I've even interviewed a few expert guests and had them contribute to some of the curriculum as well."
The Expert SEO Content Writer Course is broken into three modules, which teach how to create high ROI SEO content from start to finish. The course contains 4-5 hours of video content, including a real demo of McCoy coaching her team of expert writers, and on-demand training. Students have access to printable workbooks, knowledge sheets, and exclusive content templates. Upon passing a short quiz, the student will earn certification as a qualified SEO content writer.
Beta students can use code BETALAUNCH2018 to save 35% on the course today. Sign up to be one of the first students of McCoy's all-new SEO writing course at https://writingcourse.expresswriters.com/.
---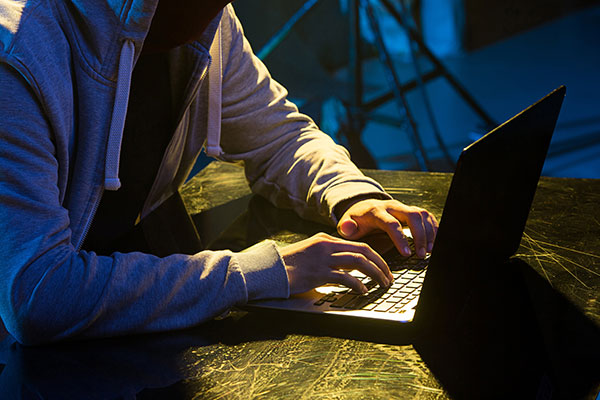 A tour of any modern small & medium-sized business (SMB) highlights how IT solutions are critical to business success. From email and communication systems to productivity applications, these tools do everything from reporting on financial data to organizing supply chain logistics. And yet despite this reliance, IT security is viewed as an unnecessary cost.
The problem with this is that the SMB is under attack. From the 2017 Ponemon Institute Study, statistically speaking - it is happening! More than 61% of SMBs have been breached in the last 12 months vs 55% in 2016.
As well as the obvious cost in penalties, business disruption, loss of customers and damage to brand, there is another cost for any SMB who treat security as an unwelcome requirement.
Today any SMB can quickly adopt a new technology to gain new capabilities, improve efficiency and/or reduce costs. However each new application creates a need to secure users, data and the environment that the solution integrates into.
Those that treat security as an onerous requirement that is invoked each time a new technology is contemplated will be slow to adopt – and slow to profit from – new efficiencies.
SMBs that build effective IT security frameworks are able to move more quickly and surely than their competitors. Environments without effective IT security solutions will have difficulty innovating and are likely to fall behind more nimble competitors.
Striving for Enterprise caliber solutions with SMB sensitivity
So how does an SMB – and the Managed Service Providers servicing them - build the best security to safeguard their organization, users and data?
Well the most important point to remember is that security solutions for an SMB should not be any less effective than it is for an enterprise client. The data is no less sensitive, the disruption no less serious. They need enterprise caliber defense in terms of focus and effectiveness, but with SMB sensibilities in terms of implementation and use.
To help, we've worked with our SMB clients and put together this infographic to show 8 SMB-friendly criteria to remember when choosing cybersecurity solutions.
---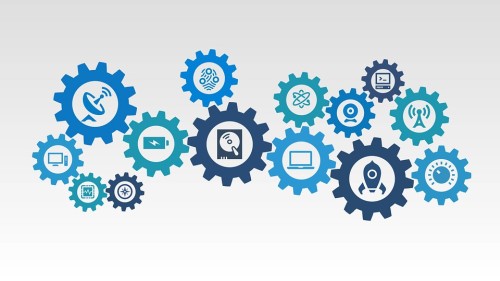 Businesses currently operate in an information age in which piles of data grow larger by the minute. 90 percent of the world's data has been created over the last two years alone, and content publishers, users, firms, sensors, and an increasing number of other sources combine to create 2.5 quintillion bytes of data daily. That magnitude of data equates to 90 years of HD video! In order to take advantage of these circumstances, workers must navigate the data landscape by capturing useful pieces of information and effectively utilizing them within their company. After sourcing new information for the firm, the maximization of internal data distribution can help make the most of it. Let's dive into a few tips on how to achieve an effective dissemination of information.
Communicating in a Network
Cultivating the belief that every employee is responsible for sending and receiving certain information is a simple but important first step in making sure your company successfully distributes its internal information.
Thus, it's useful to view each person as a node in the network through which data flows. How can you create alignment between the different nodal connections? Effective communication helps to achieve this.
To successfully transmit information, employees should first listen before shooting information around, balancing the speed of transfer with the situational relevance. Doing so increases the chances of a given piece of information flowing to where it's useful, when it's useful.
"The key always is who's got the best information to make the best possible decision at that discrete moment in time when that decision can make a difference for your enterprise,"according to Mark Hurd, CEO of Oracle. Great internal information distribution, through solid employee exchange mechanisms, helps to ensure the right person has the right data at the right time.
To motivate communication, it helps to express its importance to employees, both in terms of its value to the SMB and to them as individuals. Opening channels of communication allows employees to share insights, sources, and materials that can impact the organization, empowering those who take advantage of it. It's also worth mentioning that effectively listening and sending info along to those who find it useful increases an employee's capability and usefulness, which increases their value. Good things happen to valuable employees.
Utilizing Corporate Messengers
Providing certain tools to employees can also lower communication barriers and play an important part in maximizing the distribution of information. Setting employees up with business-focused messaging apps helps to increase rapidity of intra-organizational exchanges by offering a simple way to transmit information to one another.
It is not desirable to overpopulate the email inbox with tons of daily correspondence between various group and individual threads because information may become disorganized or get lost. Messengers such as Google Hangouts, Slack, Facebook Workplace, and others can lower the burden of email overload by handling the quicker and less formal daily chats regarding sources found, ideas to share, or question and answers. Most, if not all, of these services have versions for both PCs and mobile devices, allowing workers to send and receive information at their desk or on the go, creating an easy and quick avenue for active dialogue between employees.
These corporate messengers provide some additional benefits as well. They help to separate other types of correspondence, like email and personal messages, which is useful for holding distractions in check and organizing categories of information. These services also often auto-populate recipient fields with co-worker information, which is helpful for newcomers on the job who might not yet know or remember the contact info of others. Since they include features for voice and video calling, these messengers also reduce, or even eliminate, the need for company phones.
Note-Taking Mediums

In addition to maintaining solid communication mindsets and techniques, your organization will benefit from recording information in note form. Maintaining a running a log of ideas, questions, concerns, sources, or potential realizations in Apple Notes or Google Docs is never a bad idea. These services let you create folder directories to organize different thoughts. They also provide search features that seek individual words or phrases across all directories and notes in case you need to quickly find a piece of information.
A key benefit to digital note-taking is the ability to share the workspace with others and collaborate in real time. Take note that, compared to Google Docs and Word, Apple Notes demonstrates lackluster performance in this department, because it doesn't yet let you see who added what information and when. The only way to identify contributions involves manually selecting different fonts or colors in order to differentiate users, and the ability to do that is only a feature on the desktop version of Apple Notes. The app also doesn't offer annotation features, which are helpful for including metacognition while forming ideas. For these reasons, shared Google Docs or Word documents generally provide a better workspace for collaborative note-taking and brainstorming. With the ability to annotate specific sections, track authorship, and share access, these spaces effectively serve as canvasses for organizing information.
ERP Software
To further facilitate information distribution beyond collaborative note-taking applications, your SMB might consider utilizing enterprise resource planning software. Such programs visualize workflows to help keep everyone on the same page. They also serve as central data repositories to store information from which your company can derive insights to make better decisions. Finding the correct enterprise resource planning service for your company often requires an assessment of individual pain points and needs. There are online resources available to help you navigate this decision.
Bringing it All Together
Divvying up communication and data transfer between messengers, notes, and planning software helps to open up email, phone calls, and in-person discussions for other essential information exchanges. This separation helps to coordinate the large flow of correspondence firms typically deal with nowadays. Such stratification can also provide clues to recipients as to what type of information was sent. This may save time when operating on a strict timeline with a need to quickly classify and filter incoming information based on priority.
It is desirable and lucrative to provide employees with the ability to effectively transmit info through the appropriate medium for the information at hand. Fulfilling this desire helps maximize the distribution of information in an organization, which increases the value of the new info it takes in. A given amount of intake will go farther with better distribution.
---
News Release Distribution
If you work with the SMB market, consider sending your original news or information to SMBNow.com!

Here are some guidelines:
1. Must be a unique article targeting SMBs
2. Must not be spammy or just a sales brochure
3. Must have accurate information
4. Must be seen as a benefit or newsworthy article
5. 300 to 1000 word article
6.
Graphic or photo requested.


SMB Now is here for the SMB Community. We provide this service at no charge in exchange for quality content from guest authors, bloggers and reporters.

SMBs are the backbone of the world's economic power. More jobs are created, more people are employed by SMB owners.

SMB Now is a great complement to your company marketing and public relations campaigns. Send us your news release today: web@xponex.com
US Mail News
If you would like to mail news, information for posting here send to:

SMB Now
6730 Roosevelt Ave
Franklin, Ohio 45005.

Posting your news, commentary or advice is at the sole discretion of SMB Now and its editors.

Advertising
Display advertising is available to approved advertisers. Details.
| | |
| --- | --- |
| | |
| | |
| | |
| | |
| | |
| | |
| | |
| | |
| | |
| | |
| | |
| | |
| | If you have an SMB targeted company, please send SMB news story ideas to: |