Necessity is the mother of invention, as small and medium-sized business owners know all too well. They are used to finding creative ways to solve problems without having a large cash reserve to draw from. That's how Roger Benedict overcame his workflow and technology issues to grow his flooring company, Ruggs Benedict, to an $8 million business.
Humble Beginnings
Benedict had worked at the family business as a flooring installer before taking over the running of the company in 1988. At that time, he was using spreadsheets to keep track of the various aspects of the business. Spreadsheets worked fine for one person for one thing at a time – but this was a difficult way to manage a team. He needed to be able to see sales activity, project status and installation schedules in real time.
Benedict had a friend who worked for Apple as a support technician. This friend recommended using the FileMaker Platform to develop a custom app to streamline his business processes. Benedict had no developer or coding experience, but in true bootstrapper style, he taught himself what he needed to know.
Customizing Technology
He set to work creating a custom app to meet his initial need and, based on that success, kept going. The app now extends across the entire project lifecycle, from initial customer contact all the way through to the finished job. For example, Benedict designed a button on each salesperson's page that lights up when a job is marked off by the installation department. The salesperson then knows that it is time to make a "happy call" to ensure the customer is satisfied with their new flooring.
Once that call has been made, another button pops up that says "Send review request." The salesperson clicks that button to request a customer review. As businesses live on positive word of mouth, this easy and proactive feature helps spread the word and generate new business.
Benedict also created email integration features to streamline communication and customer interaction. Each time a new project comes in, a salesperson creates a project card, and a communication log is attached to it. This way, they can easily generate anytype of email they may need.
Whether it's answering a question or sending a product picture or an estimate for a project, they can do so with the click of a button, and the email ends up in the communication log. The salesperson can check the log to see what emails have been sent and where they're at in the project. And if that salesperson is out, anyone can look at the log and know exactly where the salesperson left off so that customer interactions flow smoothly.
Financial Impact
The app also helps Ruggs Benedict address its unique billing process. It's the nature of the flooring business that orders tend to change along the way. A customer may decide to add a room or change a color up until the last minute. The custom app holds the bill in a queue until the project is complete. Then the bill can be moved into QuickBooks, which integrates with the custom app. This creates a smooth workflow that increases billing accuracy and, therefore, improves customer experience.
An unexpected side effect and huge benefit of the app is its ability to control product pricing. In many businesses, salespeople can quote low prices because they want to get the deal – and the commission. In their zeal, the sales staff often fail to recognize that these artificially low quotes are cutting into their own profits.
So, with the custom app, sales staff select a product and the app automatically fills in the appropriate price. They can offer some discounts, but they also watch their commission shrinking on the screen. This makes them much less willing to slash product prices, and that significantly improves the bottom line.
Different tactics for different jobs
Benedict determined it made the most sense to have salespeople access the custom app at their workstations on Mac minis with 27-inch screens, where they can sit with customers once samples have been chosen. He found that iPad devices are the perfect fit for warehouse employees. It's their job to check in all the material that comes in each day and check it as it goes out. This enables them to keep track of what installation supplies need to be restocked, such as adhesives and carpet cushions. They need to monitor the installation schedule as well, and a hand-held app makes all of this easy.
Positioned for Growth
From tracking the customer lifecycle to streamlining email communications to improving profit margins, Benedict has found ways to handle the logistics of running an SMB so employees can focus on their core competencies instead. He started out as a carpet installer and now runs a dozen installation crews each day as Ruggs Benedict positions itself for big growth.
Whereas a normal floor-covering store in a good market grosses about $2 million, Ruggs Benedict made $8 million last year and is on track to gross $10 million this year. Roger Benedict started with a solid understanding of his company and his market and then applied his ingenuity to streamline and grow his company. That's a solid strategy for business success.
About Ann Monroe
As vice president of worldwide marketing and customer success at FileMaker, Inc., Ann Monroe drives programs and strategies to advance the customer experience. Monroe leads three teams: the customer support and success team, which provides support, learning and community programs; the web team; and the marketing team.
Monroe, who joined FileMaker in 2002, holds a Master of Business Administration from Stanford University Graduate School of Business and a Bachelor of Science in mechanical engineering from Loyola Marymount University.
---
Largely missing from California's booming new legal cannabis industry are millions of potential cannabis SMB entrepreneurs systematically criminalized by the war on drugs, according to Los Angeles management consulting firm Seira, which today announced a search for participants in its Pilot Program for Cannabis Social Equity.
Participants in this Pilot Program will receive mentorship, training, and access to SMB development resources, preparing each SMB cannabis entrepreneur to begin the process of Los Angeles city licensure as early as August, 2018. Funding and licensure are among the most significant obstacles for entrepreneurs affected by cannabis criminalization, according to Seira founders Steven Vasquez and Simone Cimiluca-Radzins.
Survivors of systematic cannabis criminalization are invited to attend a seminar in Mid-City Los Angeles on July 19, 2018, from 6:30 to 8:30 PM, in order to learn if they may qualify for this Pilot Program. Seira is seeking applicants who reside in South Los Angeles, have experienced a cannabis-related criminal conviction, and are considered low-income.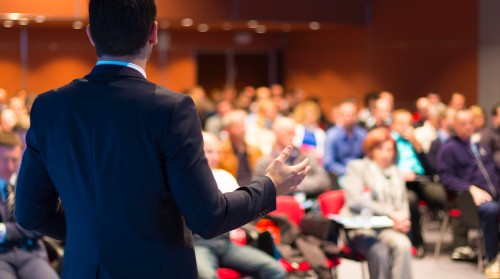 As cannabis legalization sweeps the country and billions of dollars pour into the marijuana industry, people of color remain shut into prison and shut out of wealth. Black Americans are 3.5 times more likely than whites to be arrested for cannabis consumption, though the U.S. Census Bureau finds cannabis consumption rates are nearly identical across racial lines. Meanwhile, Black Americans own only about 1% of the nation's thousands of legalized storefront marijuana dispensaries, according to a 2016 investigative report by Buzzfeed.
The disproportionate impact of cannabis criminalization on Los Angeles's low-income and marginalized residents aroused the concern of the Los Angeles City Council, which passed a motion in June of 2017 directing the city to develop a Social Equity Program to decrease disparities in life outcomes for marginalized communities and address disproportionate impacts of the war on drugs in those communities. Seira's Social Equity Pilot Program, designed by entrepreneurs within and outside the cannabis industry, will achieve these goals by shepherding entrepreneurs through the entire process of launching their cannabis SMBs.
For more information, visit: https://www.eventbrite.com/e/cannabis-social-equity-tell-us-your-story-tickets-47571539756
ABOUT SEIRA, LLC:
Seira is a management consulting firm based in Los Angeles, specializing in small and mid-sized businesses in emerging markets. Seira co-founders Steven Vasquez and Simone Cimiluca-Radzins have championed numerous social equity and awareness projects; Lost In America, a feature film spotlighting youth homelessness; Cannabis Women's Empowerment Society, a women's organization with the mission to empower, train, and mentor more women leaders throughout the world.
---
The Tech Army is recruiting experienced installers and technicians to join our nationwide network. There is no cost to join, and when you enlist you will start receiving bid requests right to your email, depending on the capabilities you specify. We are always in need of cable wiring specialists, IT professionals, and event production companies.
About Our Lead Generating Vendors
Our lead generating vendors perform service and installation of a variety of technology services, nationwide. Rentacomputer.com specializes in short-term technology rentals and event production. Camera Security Now performs installation and service of security cameras and access control systems. Xponex Media designs and hosts websites, with an expertise in search engine optimization (SEO). Computer Service Now provides IT service and repairs for the SMB industry.
The Tech Army has been around for decades, with Rentacomputer.com opening for business in 1987. They handle the customer service and billing, and the Tech Army does the heavy lifting. Tech Army members are representatives of the organization and are expected to act professionally and perform at the highest level. Members are vetted and reviewed after every job, and while we consider every Tech Army member to be a valuable teammate, customer satisfaction is always a priority.
Expanding Globally

---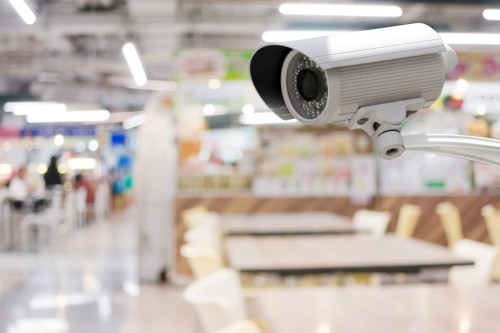 It's happening again, and just like last time, you can't understand why. You know that business has picked up, every night your bar or restaurant is packed to capacity. In fact, truth be told, business has never been better. So why is it, that profits are only slightly up, flat, or even declining. What in the world is going on?
If you had our security camera systems installed, you would know why, and you would know immediately, all through a simple internet connected application. Even if your small business has multiple locations, you could have everything connected, with no additional charge.
Employee Theft: Drinks, Food, and MONEY!!!
It is estimated that upwards of seventy-five percent of bar and restaurant employees steal from their employers. The National Restaurant Association points out surveys, wherein employees self admittedly, acknowledge such theft. Many employees admit to not only one-time incidences of theft but multiple and ongoing occurrences.
Be it drinks or food, or money, theft is theft, and it can and will affect the bottom line. Bars and restaurants operate on notoriously thin profit margins, even a 5-6% loss by theft can be devastating.
If your SMB has multiple locations, the risk to your bottom line increases exponentially! Installing bar security cameras or restaurant security cameras is the best way to avoid such losses.
Break-ins, Robberies, and Property Damage
As an owner of a bar or restaurant, one of the worst feelings can be arriving to work only to discover that there was a break-in while your establishment was closed.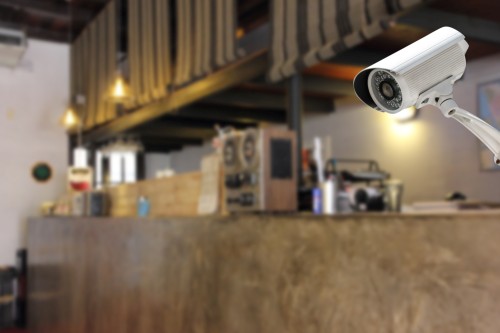 Even if you had an alarm system in place, without bar security cameras or restaurant security cameras in place, you would be unable to offer the police much evidence of the perpetrator(s) identities. An alarm system will only tell what time the system was triggered, without providing any visual evidence which could later be used to prosecute the offender(s).
Bars and restaurants, unlike many other businesses, tend to have an abundance of cash present on the premises. It's not only the cash in the registers, it's also the cash and property that their customers maintain on their person.
Robbers are very aware of these facts and as such target bars and restaurants with regularity. While bar security cameras or restaurant security cameras cannot stop such robberies, they can be a deterrent as well as a silent witness, providing police with invaluable evidence.
Vandalism is one more area in which security cameras can be useful for your small business.
Whether it is teenagers spray painting walls and breaking windows, or more seriously someone setting or attempting to set your business ablaze, a properly and professionally installed camera system can be a deterrent or provide valuable evidence for the authorities.
Contact Camera Security Now today to discuss options for your small business. Our security camera systems can easily be installed at one or more locations, with no need for multiple accounts or contracts. Once installed, you will be able to monitor everything from one internet connected application.
For information on how your smb could benefit from having a business security camera system installed, contact us immediately and let us show you.
Want to share this story on social media? Use these hashtags!
#SMB #Security #Surveillance
---
News Release Distribution
If you work with the SMB market, consider sending your original news or information to SMBNow.com!

Here are some guidelines:
1. Must be a unique article targeting SMBs
2. Must not be spammy or just a sales brochure
3. Must have accurate information
4. Must be seen as a benefit or newsworthy article
5. 300 to 1000 word article
6.
Graphic or photo requested.


SMB Now is here for the SMB Community. We provide this service at no charge in exchange for quality content from guest authors, bloggers and reporters.

SMBs are the backbone of the world's economic power. More jobs are created, more people are employed by SMB owners.

SMB Now is a great complement to your company marketing and public relations campaigns. Send us your news release today: web@xponex.com
US Mail News
If you would like to mail news, information for posting here send to:

SMB Now
6730 Roosevelt Ave
Franklin, Ohio 45005.

Posting your news, commentary or advice is at the sole discretion of SMB Now and its editors.

Advertising
Display advertising is available to approved advertisers. Details.
| | |
| --- | --- |
| | |
| | |
| | |
| | |
| | |
| | |
| | |
| | |
| | |
| | |
| | |
| | |
| | If you have an SMB targeted company, please send SMB news story ideas to: |