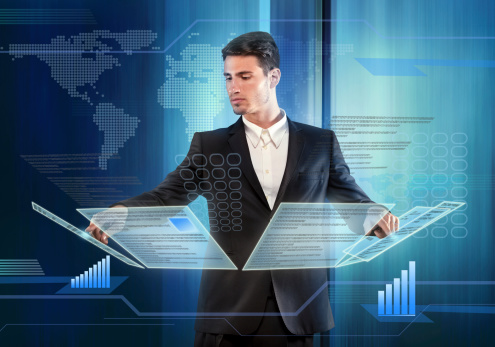 by Juliet Martin
In a world where people as well as businesses are connecting more and more, there are some companies who are looking for alternative communication means. As the economic climate remains tough out there for a number of different businesses, there are other options that you may want to look at. This includes the likes of going virtual which may prove to be an ideal solution for some firms. On the other hand, it can also be convenient not to mention an easy way of handling all your work traffic. However, there are numerous other ways how going virtual could be the way forward.
Convenience
Having access to a virtual office space can give you the chance to obtain an address for your SMB. In addition it will ensure that you do not fork out for all the extra amenities. In this way you can have the ability to enjoy a wide variety of facilities without the cost including the likes of;
· Conferencing facilities.
· Meeting rooms.
· Technology.
· Other AV services.
Contact details
Going virtual is extremely beneficial because you can set up an office location not to mention communication without all the added expenses of a particular place. This means you can run an office as a regular one which is hassle free. Benefits to going virtual here include;
· Being able to deal with phone calls.
· Having the opportunity to deal with emails.
· Addressing other work amenities in order to run a high flying corporation.
· Having a business address at prestigious locations without the need to rent.
· Forwarding all your correspondence to this high profile location.
· Setting up a dedicated reception service that can pick up any post of sign for parcels on behalf of the SMB.
Communication
This is considered to be an essential part of the virtual service and you could benefit in a wide range of ways. You will be able to take advantage of not only live phone receptionists but several dedicated call centres and even a range of phone answering services. Again it is a simple, not to mention effective, way of managing your SMB which will help you get on with business. Meanwhile, voice mail can be provided as well as a fax number so that you remain in touch with your clients.
Virtual assistants
By having a virtual assistant your office could benefit from a wealth of advantages. Whether you want to redirect mail for your business or have someone as a port of call this service comes highly recommended. Some advantages to having a virtual assistant feature;
· Being able to have someone externally that can communicate on behalf of your SMB.
· Some having the ability to pick up your correspondence or answer any calls.
· Delivering work seamlessly via the web or by post.
Savings
At the end of the day having a virtual system will ensure you save a tremendous amount of money in the long term. Savings can be potentially massive as you don't have any office space, whilst you can enjoy;
· A glamorous holding address for all your mail.
· A professional image for a fraction of the price.
· Low overheads when it comes to the different types of services.
· Not having many employees and having a virtual assistant to deal with relevant matters.
With more companies becoming increasingly time constrained due to longer working hours and deadlines, going virtual could be the answer. It is becoming more and more popular as companies look for other ways to do business and outsource running costs. Conducting business using a prestigious location without the costs whilst having communications handled externally makes going virtual an ideal choice.
---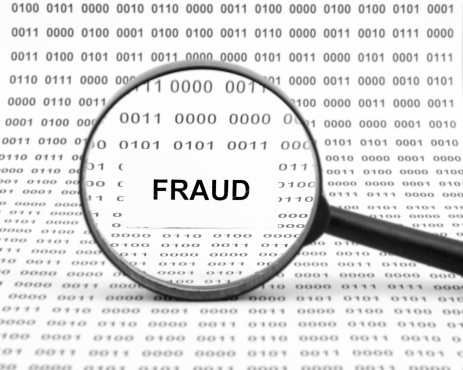 By Ash Curtis
One of the biggest factors in ecommerce is consumer trust. Without trust brands cannot develop and build relationships with customers on the internet and, without relationships, the consequences can be grave for a fledgling merchant.
This is critical in an age in which ecommerce is a main driver for business revenue. According to a 2013 white paper by CyberSource, 70 per cent of merchants expected online revenues to grow that year while 26 per cent was the average forecast revenue increase for those which expected growth.
However, fraud continues to be a problem; it has been a stumbling block in recent years and will be in the future if online merchants don't implement fraud prevention systems that instigate trust between consumer and business. For instance, a report by the Centre for Ecommerce and Business Research claims the cost of ecommerce fraud to the UK economy by 2015 is expected to grow by £30 million. The amount of opportunities for fraud created by the rise of social networking and proliferation of mobile devices means the impact of commerce fraud on the UK economy is likely to rise by 18 per cent - from £165.2million in 2011 to £195.3 million in 2015.
As a result, it pays for ecommerce merchants to invest in powerful solutions that protect online merchants from fraudulent transactions, chargebacks and unauthorised payments.
A case study
One case study that all ecommerce merchants should read is that of Lush, a cosmetics group, which fell foul of online fraudsters a few years ago.
The company admitted it had been subject to repeated hacks between 4 October 2010 and 20 January 2011 - but only informed customers their credit card details could be at risk on 20 January. As a result, the firm took down their site and advised customers to contact their banks as their card details may have been compromised.
Furthermore, this act meant the business failed to encrypt the details held on its site and could have been in breach of PCI compliance. Customers were also worried the firm had been holding on to customer's financial data in an unsecure environment for an unacceptable amount of time.
"We are horrified that this has happened, we understand the distress of those affected and we appreciate our customers' continued support while we resolve the matter," said Lush in a statement. "We will be continuing to work with our credit card acquirer to carry out a full investigation in to this hacking attempt."
But, by then, the damage had been done.
Preventing fraud
To avoid another disaster like Lush, merchants should be taking a proactive rather than a reactive response to fraud.
Their first port of call should be implementing pre-authentication services such as Address Verification Services (AVS) and Card ID Identification (CVC) services. Working as part of the order screening process, merchants can check and process transactions in real-time through a platform provided by a payment provider. With this, merchants can manage possible CNP fraud quickly.
AVS also compares the billing addresses provided by the customer to the billing address of the card used, while CVC validates the security code found on the back of the card, adding an extra layer of fraud protection for merchants across the globe.
Another payer authentication service is 3D Secure, which requires the customer to enter a password to confirm their identity with the card issuer. Developed by Visa to improve the security of internet payments (MasterCard has adopted a similar protocol called MasterCard SecureCode), the protocol brings together the vendor, the acquiring bank and Visa/MasterCard to fully authenticate cardholders' identity. By requiring identity authentication, merchants can benefit from increased consumer confidence (thus increased sales), increased card acceptance through heightened merchant confidence and a reduction in cardholder disputes.
If merchants are using these fraud prevention systems, they can develop consumer trust by adding relevant security logos on their websites. A 'Verified by Visa' or 'VeriSign Trusted' logo shows to customers they are working with a reputable, secure merchant.
This goes some way to developing trust in consumers. Merchants with a high level of perceived site quality have a high level of perceived market orientation and trustworthiness in the ecommerce sector. With this level of trust, customers are much more likely to participate in ecommerce, making fraud prevention a winner for merchants.
---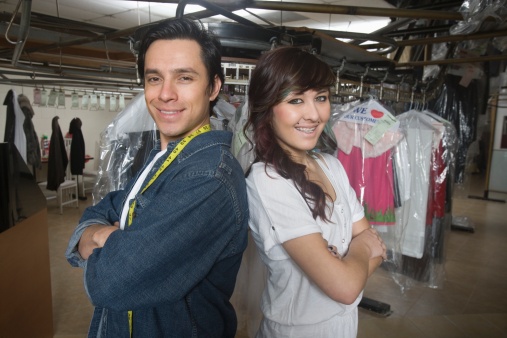 It's important for some SMB owners to know what their business is worth. Knowing your business' value helps you plan better. For example: how much insurance should you buy? A detailed valuation report might also make it easier to get a loan.
Here's an new idea, BizEquity. BizEquity has created an instant valuation system that helps SMBs create and compare financial metrics with the industry. Right now the service is free if you don't buy their more detailed report.
The Service creates a 17-page, valuation report from your data via a series of questions on their website: https://www.bizequity.com
Option B: Purchase for $365.00 a 22-page report that compares your SMB business to SMBs in their respective markets, industries and/or geo-locations.
Wouldn't it be interesting to have a report about the value of your SMB?
Wouldn't it be interesting to have a report about the value of your SMB? For those of us who know our business, our industry, what businesses are selling for in our industry, our industry business default rate, etc, then you don't need the service.
But if you need insurance or a loan and have no clue how to value your business then this might be a good service to try. Get the free report first. Then if you like what you read and you want to read more, spend $365.
BizEquity was founded in 2011. They have over fifty patents for its algorithmic, cloud-based engine valuation system. They claim that they are at the forefront of democratizing financial knowledge for entrepreneurs, small and emerging business owners. It also provides insurance, banking, and wealth management advisors a powerful tool to help them better serve their clients
About BizEquity:
BizEquity is the creator of Valuation as a Service (VaaS™), the industry's first cloud-based patented online business valuation platform and service. VaaS answers the most important question for every business owner — "What is my business worth?" — by delivering valuable big data intelligence on a company's performance and valuation information in real time. BizEquity is headquartered in Wayne, Pa., with satellite offices in Singapore, San Paulo, Brazil and London. BizEquity has valued more than 13 million businesses and is recognized as the global online leader in business valuations.
---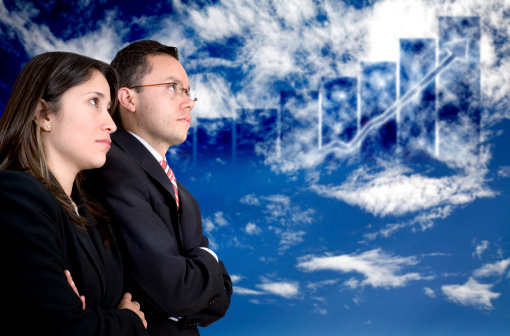 By Dave Gilbert, CEO of SimpleSignal
Businesses, government agencies, schools and other organizations know they can benefit from cloud-based unified communications (UC) services such as video conferencing and desktop collaboration. But it's tough to take advantage of UC in places where broadband is too slow, too expensive or simply unavailable.
That challenge is compounded by the telecommuting trend. In the U.S., for example, telecommuting grew 79.7 percent between 2005 and 2012, according to Global Workplace Analytics. Among just state and federal employees, the increases were in the triple digits.
But 30 percent of Americans 18 or older don't have broadband at home, according to Pew Research Center. A minority of them don't have any interest in the Internet, but for the rest, the major barriers are price, no broadband providers to choose from or only one provider and thus no competition to bring down price. Either way, that means a lot of businesses, government agencies and other organizations can't leverage telecommuting as a way to reduce overhead and attract talent. Meanwhile, some of those organizations don't have broadband that's fast enough or affordable at their own facilities.
Time to Cut the Cord?
The good news is that there a couple of other trends working in their favor. One is rise of wireless Internet service providers (WISPs), which are bringing broadband to underserved and unserved areas. WISPs have been around for at least 15 years, typically in rural communities and with technologies such as Wi-Fi. The WISP ecosystem has matured significantly over that time in terms of business models and technologies, and that evolution is making their broadband services an increasingly viable way for businesses and other organizations to take advantage of UC services.
For example, some WISPs are using new technologies in the 5 GHz band to deliver 80 Mbps downlinks and 25 Mbps uplinks, including with enterprise-grade reliability and quality of service, and 128-bit AES encryption. The 5 GHz band is noteworthy because it doesn't require a license, which means WISPs can launch service faster than if they had to go through a spectrum auction. They also don't have the overhead cost of buying spectrum, so they can pass those savings on to their residential and business customers.
License-free spectrum might seem like a bad fit for enterprise UC because there's no regulatory protection against interference. But newer technologies enable WISP networks to continually monitor interference and automatically switch to different frequencies to maintain a fast, reliable connection. If that weren't the case, mission-critical applications such as video surveillance backhaul wouldn't already be using 5 GHz WISP networks.
Besides WISPs, another viable option is fourth-generation (4G) cellular, particularly Long Term Evolution (LTE). For example, Verizon Wireless has spent the past three years working with other operators on its LTE in Rural America initiative. Meanwhile, Sprint recently launched Spark, an LTE-based service that currently delivers peak speeds of 60 Mbps in commercial deployments and 1 Gbps in the lab.
WISPs, LTE in Rural America and Spark are just three examples of why businesses and other organizations shouldn't assume they can't get broadband at the right price, speed or both, even in rural areas. In the case of WISPs, websites such as www.wispa.org/member-directory make it easy to check what's available in a particular area. Either way, when they have broadband, it opens the door to all of the productivity, revenue and other benefits of UC.
---
News Release Distribution
If you work with the SMB market, consider sending your original news or information to SMBNow.com!

Here are some guidelines:
1. Must be a unique article targeting SMBs
2. Must not be spammy or just a sales brochure
3. Must have accurate information
4. Must be seen as a benefit or newsworthy article
5. 300 to 1000 word article
6.
Graphic or photo requested.


SMB Now is here for the SMB Community. We provide this service at no charge in exchange for quality content from guest authors, bloggers and reporters.

SMBs are the backbone of the world's economic power. More jobs are created, more people are employed by SMB owners.

SMB Now is a great complement to your company marketing and public relations campaigns. Send us your news release today: web@xponex.com
US Mail News
If you would like to mail news, information for posting here send to:

SMB Now
6730 Roosevelt Ave
Franklin, Ohio 45005.

Posting your news, commentary or advice is at the sole discretion of SMB Now and its editors.

Advertising
Display advertising is available to approved advertisers. Details.
| | |
| --- | --- |
| | |
| | |
| | |
| | |
| | |
| | |
| | |
| | |
| | |
| | |
| | |
| | |
| | |
| | If you have an SMB targeted company, please send SMB news story ideas to: |