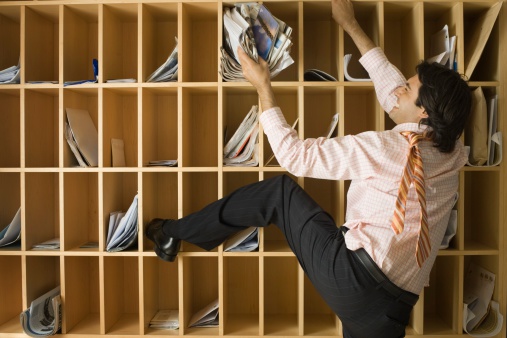 Just a few years ago, social media sites weren't even considered as part of the process of screening job candidates. Today there are very few job-seekers without at least a Facebook profile. No matter what social media sites a job seeker is using, a Google search is all a recruiter needs to find them.
What you tweet may be used against you
Research initiated by Microsoft indicated that nearly 90 percent of United States hiring managers admitted that they reviewed Facebook, Linkedin, Twitter, Pinterest, Instagram, or other social medial about job applicants.
Did you know? 75% report that that their companies have formal policies REQUIRING hiring managers to research applicants online.
84% of the hiring managers used what they found online in deciding to hire or not. In fact, 70% of hiring managers from the study said they rejected candidates specifically based on what they found online about a job candidate.
As a result many job-seekers hide their Facebook pages according to Stephanie Goldberg, a technology reporter for CNN Tech. Her findings indicate that, "many students and recent graduates say they are changing their names on Facebook or tightening privacy settings to hide photos and wall posts from potential employers."
Is it appropriate for an employer to use Social Media in Hiring?
Seeing an applicant's Facebook postings/pictures may unfairly bias a hiring decision. People don't take pictures of people studying or doing school work, they take pictures of people at parties and doing silly things.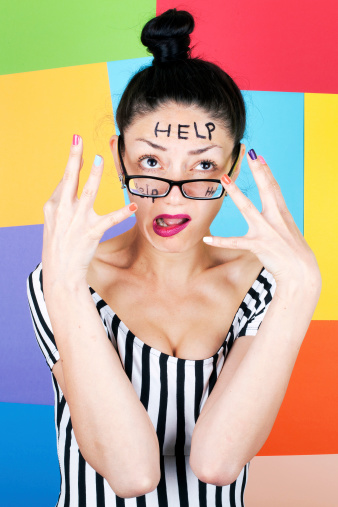 Sometimes there are too many Facebook pics to untag or delete. Unsuitable or inappropriate comments and photos from friends, customers, former coworkers do not necessarily demonstrate whether a candidate can do the job. In general it should not matter what someone does when not at work. That is unless the job happens to be in marketing and social media networking. Then you want to see how good they are at social media.
From the Microsoft study mentioned above, 44% of the general population think it is somewhat or very inappropriate, 40% think it's ok or very ok for employers to check social cites. However of young people 18-24, 53% think it's ok or very ok.
Is it legal for an employer to use Social Media Sites in Hiring?
That depends where, when and which.
According to Karen Harned of NFIB, "Check your state law, a number of states have introduced and/or passed legislation that prohibits employers from looking at certain information on potential hires. In addition, some states have proposed legislation to prevent employers from requesting passwords to personal Internet accounts to get or keep a job."
Melanie Berkowitz, Esq., writing for Monster.com says, "Be Careful. Once you review a candidate's online profile, a court will assume you are aware of that person's protected characteristics." By being aware of a person's race or religion for example, a hiring employer opens up the company to potential lawsuits brought about on the basis of that particular protected characteristic.
David Baffa of Seyfarth Shaw, LLP (an employment law firm) advises, "If you decide to use social media in your recruiting process, make sure you conduct the same searches at the same point in the process for every applicant." Additionally Mr. Baffa advises not to review social sites until after meeting a candidate face to face, "you are less likely to be accused of making snap selection decisions or of relying on protected characteristics evident from a social network profile."
The NFIB recommends to avoid sites like Facebook, Instagram and Twitter. Instead use Linkedin and similar professional websites that are commonly used by recruiting/hiring managers. "Those sites are your safest bet."
About the Author
John Beagle is a SMB owner since 1987, who owns and manages 5 enterprises. Prior to that he was a employee headhunter and a district manager for a restaurant chain. During the last three decades he has interviewed and hired thousands of people for all sorts of technical and non technical jobs. His BBA degree is from Cleveland State University specializing in personnel management. https://www.linkedin.com/in/johnbeagle
---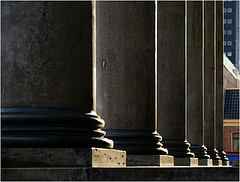 As a small business owner, it is easy to get so wrapped up in the web of daily operations that you may never notice inefficiencies in the system until it is too late. A study conducted by the Siemens Enterprise Communications group found that inefficient communications alone cost SMBs $5000 per employee every year. Add to this the inefficiencies in manufacturing, distribution, technology, etc. and you can see the costs add up pretty quickly.
As an operations consultant, I work with companies to weed out these inefficiencies. Over time, I have realized that the best way to approach the problem is by identifying the four pillars that contribute to the health of an SMB. By independently tackling the challenges in these four pillars, it is possible to handle growth regardless of how quickly it happens.
Organization Standards: Many times, small businesses dismiss the standards and processes that are followed in larger corporations as a symptom of bureaucracy and red-tape. There is no doubt that a number of large companies do suffer from red tape arising from unnecessary processes. But that does not make the concept of following due processes redundant. According to Aaron Chatham, tech architect and blogger, one of the optimal ways to bring this about is through establishing an organizational structure. By deploying governance toolsand process consultants, your business can ensure that the team structure is agile and ready to handle any scale of business.
Security: Security is often an overlooked aspect of small business management. The underlying assumption is that only large businesses are targeted by hackers and malware distributors. But according to a report published by Kaspersky labs, over 60% of small and medium-sized businesses are victims of malware-based data attacks every year. It is important for small business owners to realize that keeping the security infrastructure of your organization is like buying yourself (delete an) insurance – the investment often seems like wasted expenditure. But when you do need it, you will need it quite badly. By constantly upgrading your security and backing up your data, you can avoid the one inefficiency that can potentially put you out of business.
Growth Management: When a company grows, it is not just the revenues that multiply. The churn, expenses, inefficiencies, red tape – they all multiply too. It is important that the business owner always has a plan in place for the next phase of growth. So how do you do it? The first step is to make every staff and tool in your company replaceable. That is, there should not be an employee in your company that is the sole authority on any particular process. This way, when any employee leaves the company, you can be rest assured that your business will move along fine without any hitch. Also, when your company grows, you can always ensure that you have people to multi-task and take care of the main points without delays due to recruiting additional staff.
Life-Cycle Management: The fourth and final pillar of a healthy SMB is proper management of your product life-cycle. As your business grows, there is an inevitable rise in the number of SKUs handled, the time to market and wastage. Through an optimized product life-cycle management process, you can efficiently handle the wastage and optimize the time to market. While the processes to optimize life-cycle management can be learned, it is always advisable to hire a PLM consultant to help you with establishing a process.
Author Bio: Ian McGrath is a lean manufacturing consultant who works with businesses on identifying operational inefficiencies and helps them optimize their work processes.
---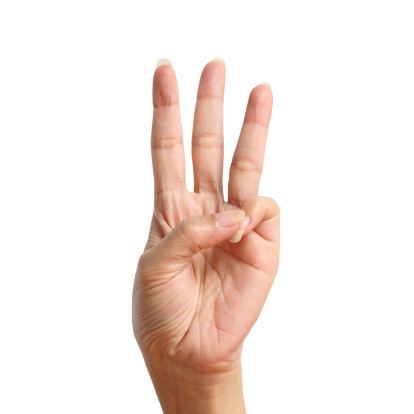 by Aakash Patel
Over the past few months, technology companies around the world have been tackling one of the largest security threats. According to cyber security columnist Joseph Steinberg, today [security threats] are the "worst" since "commercial traffic began to flow on the Internet."
One big threat to SMBs is called "Heartbleed". this is a serious vulnerability on OpenSSL, which is one of the widely used security protocols. SMBs have to deal with confidential customer data. Many SMBs have opted for OpenSSL because it is inexpensive to implement and manage.
Here are three things that SMBs should consider in order to minimize tech security threats from smartphones.
1. Migrate To The Cloud :There are a number of software tools that SMBs use that are vulnerable because of the deployment of outdated technologies. Migrating to high quality cloud-based services could help. Cloud-based applications are continually maintained for quality and security purposes. For Enterprise Resource Planning (ERP), you can choose Epicor,a NetSuite partneror many others. These consulting companies handle the implementation and managing of cloud ERP in your business as a managed service.
2. Have a BYOD Policy : The use of smartphones has become predominant. Today, most employees make use of their smartphones to do work-related things such as checking emails, transferring documents and making work related calls. This is a vulnerability because third party devices could be the source of malware attacks.
Bring-Your-Own-Device (BYOD) is here to stay. One really cannot prevent the use of employee's personal devices at work. The optimal solution is to have an elaborate BYOD policy that permits smartphones and personal laptops only after they have been reviewed and authorized by your network security person or department.
3. Hire A Consultant : Hiring a consultant will provide you with a go-to person who will advise you on all things relating to IT security such as upgrading software or changing your communication systems. A security consultant will help you with the process better than just doing it yourself.
What other policies and pointers do you think would help your business against cyber security? Write to us in the comments below.
Author Bio :Aakash Patel is an IT consultant with 8 years of experience in cloud and IT security. He works predominantly with SMB clients in India, Canada and the United States.
---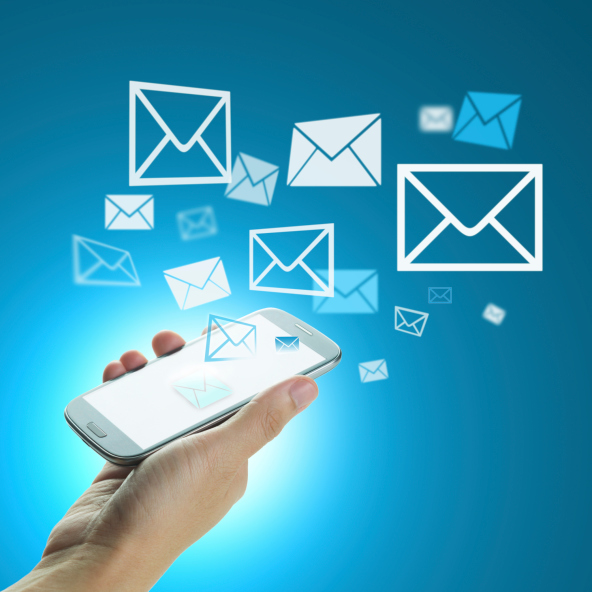 Frontier Texting offers additional capabilities to traditional phone lines by enabling business customers to send and receive texts using their existing phone numbers
Text or call, one number does it all
STAMFORD, Conn., July 1, 2014 - Frontier Communications Corporation (NASDAQ: FTR) today announced a partnership with Zipwhip, Inc. that allows its business landline numbers to become text messaging channels to advance business communications. Frontier Texting powered by Zipwhip gives businesses the ability to connect with customers who choose the convenience of text messaging as their preferred means of communication.
With Frontier Texting, Frontier customers can text, or receive a text from, a business' existing landline or toll free number. The message is then pushed at the same time to the business' Internet-connected devices, such as a laptop, desktop, smartphone, or tablet. A business user can then reply back from whatever device they're on using a Frontier Texting app powered by Zipwhip.
"Adding text messaging to a voice-only line helps businesses handle orders, remind customers of appointments, and answer customer inquiries through a medium that is both familiar to and popular with their customers," said Ann Burr, President, New Product Trials and Integration for Frontier. "Best of all, the messages go straight to the customer's texting app on their mobile phone—eliminating the need to download and manage a new app.
"It's a competitive advantage for businesses that maximize the technology they already have in place, combining the reliability of a landline, and the 'reach me anywhere' nature of a mobile device," Burr added. "Frontier Communications recognized the need for an industry shift to support texting, and we're committed to driving that innovation with Zipwhip while expanding the value of reliable landlines." Zipwhip data shows that customer engagement rates spike while at the same time business efficiency increases when adding text capability to your main business phone line.
"Zipwhip's vision has always been that every phone number should be textable," said John Lauer, CEO of Zipwhip. "While 330 million U.S. mobile numbers are text enabled, 200 million fixed line numbers are not. This is a huge opportunity for businesses and their customers to deliver texts from mobile subscribers to existing business landline and toll free numbers. Frontier's partnership with Zipwhip to add texting to their full base of business phone lines represents the first significant shift in what we believe will become the new norm for consumer-to-business communication--text or call, one number does it all."

About Frontier Communicatons
Frontier Communications Corporation (NASDAQ: FTR) offers broadband, voice, satellite video, wireless Internet data access, data security solutions, bundled offerings, specialized bundles for residential customers, small businesses and home offices and advanced communications for medium and large businesses in 27 states. Frontier's approximately 13,700 employees are based entirely in the United States. More information is available at www.frontier.com.
About Zipwhip
Zipwhip, Inc., a Seattle based technology provider, pioneered the concept of utilizing the cloud to enable existing mobile, landline and toll free numbers to send and receive text messages from virtually any connected desktop, tablet or smartphone. Additionally, Zipwhip offers a carrier-grade texting platform to help mobile and landline operators modernize the text messaging medium. Its technology introduces trailblazing functionality while holding true to the distinct culture of texting that consumers have grown to love. More information is available at zipwhip.com.
---
News Release Distribution
If you work with the SMB market, consider sending your original news or information to SMBNow.com!

Here are some guidelines:
1. Must be a unique article targeting SMBs
2. Must not be spammy or just a sales brochure
3. Must have accurate information
4. Must be seen as a benefit or newsworthy article
5. 300 to 1000 word article
6.
Graphic or photo requested.


SMB Now is here for the SMB Community. We provide this service at no charge in exchange for quality content from guest authors, bloggers and reporters.

SMBs are the backbone of the world's economic power. More jobs are created, more people are employed by SMB owners.

SMB Now is a great complement to your company marketing and public relations campaigns. Send us your news release today: web@xponex.com
US Mail News
If you would like to mail news, information for posting here send to:

SMB Now
6730 Roosevelt Ave
Franklin, Ohio 45005.

Posting your news, commentary or advice is at the sole discretion of SMB Now and its editors.

Advertising
Display advertising is available to approved advertisers. Details.
| | |
| --- | --- |
| | |
| | |
| | |
| | |
| | |
| | |
| | |
| | |
| | |
| | |
| | |
| | |
| | |
| | If you have an SMB targeted company, please send SMB news story ideas to: |