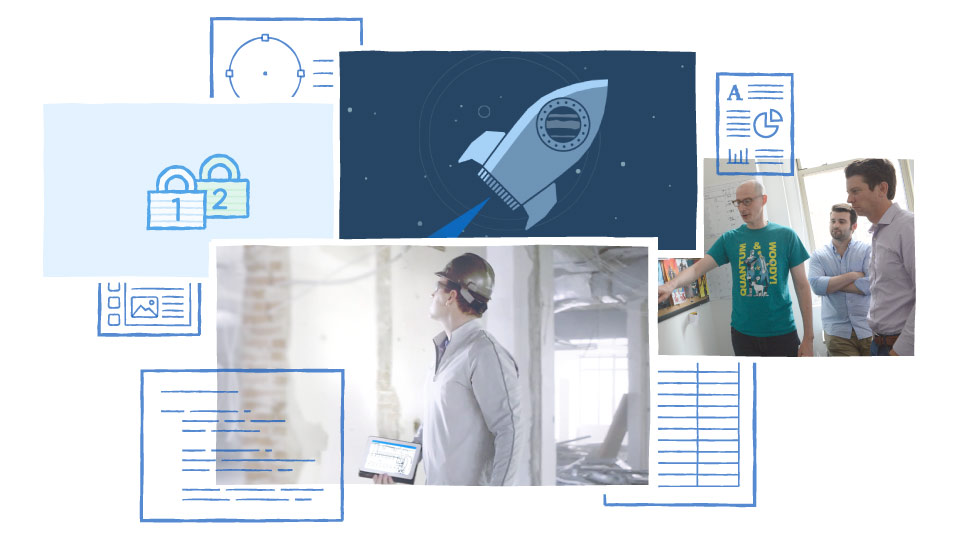 Uversity helps colleges boost student enrollment with Dropbox for Business
Steve Carpenter
College admissions can be an intimidating and confusing process. But applicants who have a chance to see what campus life will really be like—often by speaking with current students—typically enroll at higher rates to universities that are a better fit for them. That's the premise behind San Francisco-based Uversity, which uses real-time data to help colleges and universities improve enrollment and retention rates.
With five million students across 140 partner schools (like Washington State University and Columbia College Chicago), Uversity has built an online community where students can interact with future classmates and admissions officers, to learn more about the university and campus life. Using algorithms to crunch large volumes of demographic and behavioral data, Uversity predicts which prospective students are most likely to enroll in—and stay—at their partner schools, so those schools can target the right candidates.
But performing these predictive analyses requires the ability to store and share massive volumes of data, and Uversity had no central repository for its information. While staff members initially resorted to storing data on local hard drives and sending files over email, as the young company grew, the team realized they needed tighter control over their information.
"Our data was very fragmented," recalled Operations Manager Meghan Strauss. "Not everyone had access to the files they needed. There was no visibility into our file-sharing environment and no security over our proprietary information. It was like the Wild West."
They knew there had to be a better way—so they took a cue from the student world. Solutions like Dropbox, for example, are already a favorite among college students for accessing class materials from anywhere or easily sharing term papers with professors. And because students often use the service in high school, too, the transition to college becomes that much easier; there's one less thing they have to acclimate to during the first few stressful months of college.
So after evaluating multiple solutions, Uversity decided the best way to regain control over data access and file sharing was moving to Dropbox for Business —and they quickly saw a difference. "Dropbox for Business has brought our team together," explained Strauss. "Our employees can access the exact information they need. And from a business perspective, we know our data is secure and always available to us whether we're working remotely or in the office."
With Dropbox for Business, the Uversity team no longer has issues accessing and sharing large files, especially because Dropbox's LAN sync feature reduces the time it takes to update and share files within the same office network. Now the marketing and sales teams can quickly download and share large multimedia presentations and webinars; finance can easily access spreadsheet archives, sales contracts, and partner agreements; and the product team can work with large volumes of data without issue. "With our large files and everyone working on a wireless network, availability could be a big issue for us," said Strauss. "But Dropbox for Business does a great job of managing bandwidth and transferring data."
By keeping the company's files securely stored and backed up, Dropbox ensures that Uversity's information is always accessible when it's needed, yet ensures that it never falls into the wrong hands. For example, if a Uversity employee loses their smartphone or laptop, the company can remotely wipe the Dropbox files from the device whenever it next comes online. Similarly, if an employee leaves the company, Uversity can easily reassign his or her files to another user, thanks to Dropbox's account transfer feature. "Security is really important to us," she added. "With Dropbox for Business, we know our information is always safe."
For Uversity's small but growing team, deploying such an easy-to-use platform has allowed them to save on training costs, while boosting productivity. "We've never had an IT person on staff, and Dropbox for Business lets us maintain our do-it-yourself approach," says Strauss. "We can keep resources lean and use our capital to invest in product development, sales, and marketing."
With data storage taken care of, Uversity can spend more time focusing on their mission of helping students find the best college experience. "Dropbox for Business is an indispensable part of our daily lives," said Strauss. "We don't ever have to think about it, so we can focus our attention on what we do best: helping students make the right college decisions."
---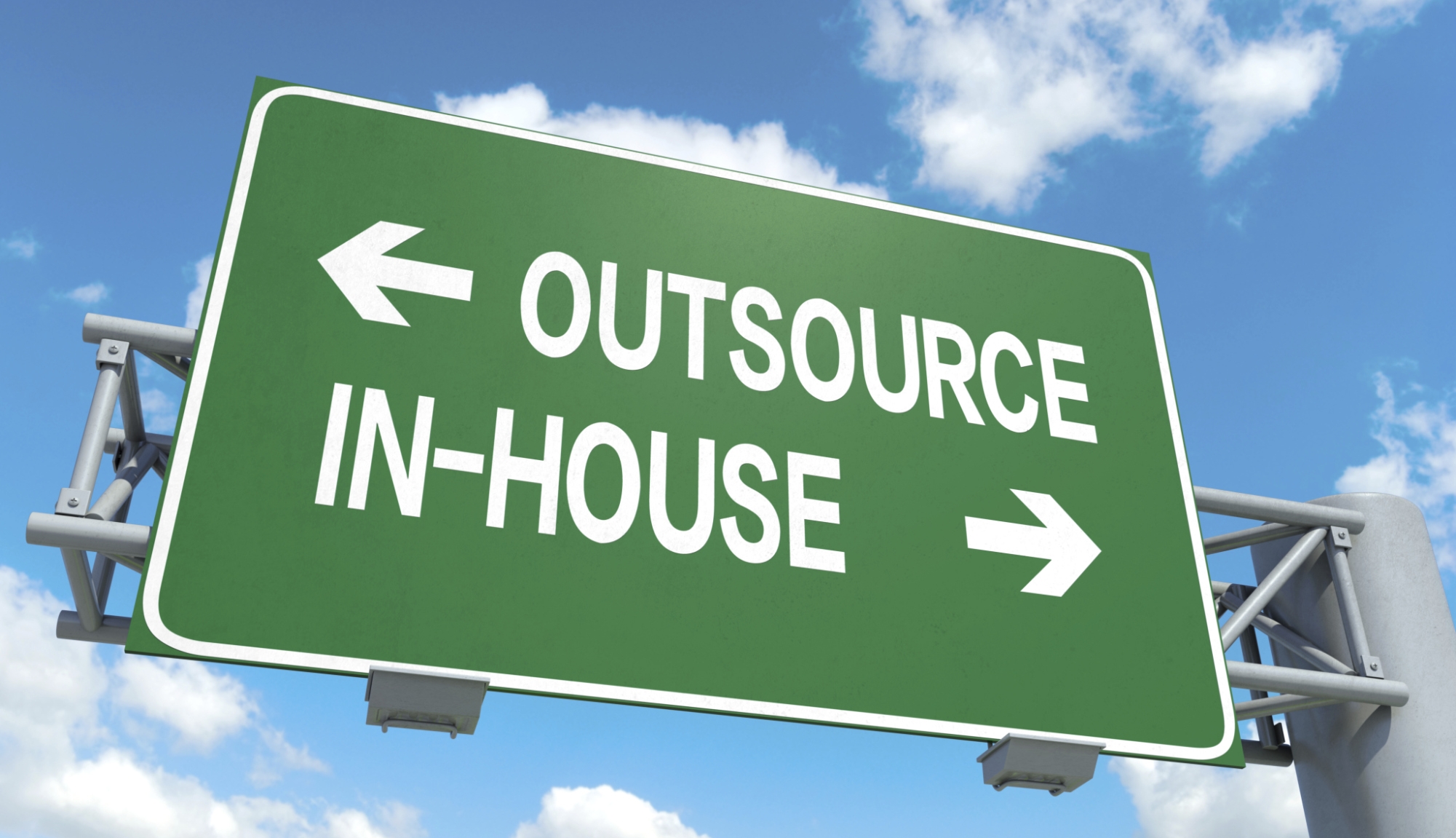 In the age of software-defined-everything, many small-to-medium-sized businesses (SMBs) continue to feel pressure to keep pace with the natural evolution of technology. While many business problems often require a technology solution, the fundamental implementation of cloud computing, and IT infrastructure, paired with the vast amount of available options, can lead businesses down a confusing path. However, to properly marry IT and business to improve security, reliability and the bottom line, now more than ever, high-touch customers – especially small businesses – are looking for true IT partners to guide, educate and effectively manage IT solutions.
Forrester estimates that by 2017, business technology (BT) will consume over half of new project purchases by 2015, with overall BT spending rising by 10 percent or more per year – and with this trend comes a greater attention to the customer's needs. In order to create a working partnership, service providers must focus on people, process and technology, internally and across a company's ecosystem. Self-service IT has long since colored the conversation for strategic thinking. While this method is effective and appropriate for certain groups, it may not be the best option for an SMB who is looking for guidance not just in selecting the right cloud or IT solution, but also for driving business productivity. For the small business, a solution provider's technical support is not simply an inconvenience; it's a business-critical IT service. From the onset, a provider that understands what the customer wants to accomplish, and consciously makes the decision to walk the technology path alongside them, will be better able to understand the customer's needs and develop an effective, tailored and secure IT solution. As we start off the New Year fresh, here are the top factors for small businesses to consider when outsourcing IT:
· Trust – By outsourcing IT, small businesses invest in a more than just a service or tool, but a support system. With a partner organization staffed around the clock to fill in the schedule gaps and keep the infrastructure humming, quality certifications, security assurance and even cultural alignment matter. Trust is paramount.
· Cost-effectiveness – To leverage limited budgets to align with overall corporate strategy, some forward-looking small businesses will require a combination of colocation and public or private clouds. A true partner will sit down with a business and invest in this conversation, understand the business objectives and help develop the best solution.
· Security and Compliance – On top of general IT duties, increasing IT security concerns of viruses, spyware and password breaches, may have internal IT staff for smaller companies strained. The right IT infrastructure partner should be an expert at making short work of these concerns. It can assemble Intrusion detection, firewall/content filtering, institution-wide SPAM/virus filtering and other techniques into a threat management configuration customized to the business's most pressing requirements.

A trusted provider and partner that understands the importance of secure, compliant and affordable solutions, values the customer's own business objectives and enables their successes sends a powerful message. By keeping these tips in mind at the start of 2015, small businesses can avoid IT and cloud confusion and remain laser focused on choosing long-lasting partnerships that streamline IT processes, preserve IT budgets and focus on internal core competencies.
About The Author: Mark Wensell, VP System & Process Improvement, Peak 10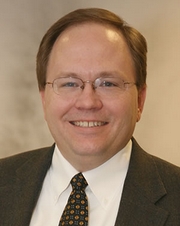 Mark Wensell, PhD. brings more than 12 years of large-scale web-hosting and management experience and more than eight years of entrepreneurial experience to Peak 10. He is responsible for evaluating, streamlining and enhancing the company's internal systems, tools and processes. Prior to this role, Mark served as vice president and general manager of Peak 10's Richmond, Va. operations.
Before joining Peak 10, Mark was the co-founder, original CEO and Vice President of Engineering for bayMountain, Inc., a managed hosting company in Richmond, Va. specializing in comprehensive IT hosting, management and support.
Mark has nearly a decade of graduate and postdoctoral experience in computational physics using supercomputing and cluster-computing platforms. He received a bachelor's degree in math with a computer science concentration from St. Mary's College of Maryland and a Ph.D. in physics from North Carolina State University. For more information, visit peak10.com.
---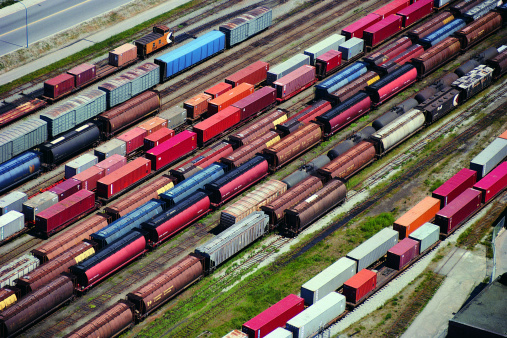 by Alex Smith
Bill Clerico talked previously on how web innovations have brought about an era of unmatched production and prosperity for small businesses, making it much easier for entrepreneurs to access valuable tools and develop crucial ideas. Incorporating these new solutions into traditional businesses' practices is exciting; it improves the productivity of a small business by giving employees a new outlook or perspective on everyday tasks.
It makes sense for businesses to invest both time and money into tailored software. The increasing adoption of cloud based technologies in software is creating new platforms for better business strategies, on which innovation is growing. Most importantly, they are improving the overall functions of a small business, helping to cut costs whilst providing easier ways of accomplishing important work.
Working toward the important goals that will make a small business succeed is difficult, but also hugely rewarding. Defining these goals early on will give you and your team something concrete to strive toward. One of the most difficult barometers to set is finances; without a clear idea of which areas require more or less spending, small businesses can find themselves in difficult situations. In a continuing effort to assist effective planning, new solutions such as budgeting and forecasting software help businesses keep track of current spending patterns, which is crucial during the early developing stages of setting a financial plan. Marketing planning tools can also be important to spurring initial growth, by allowing users to easily maintain social media and marketing platforms within unified software programs.
Adopting new software solutions can also prevent outdated internal systems from hampering the financial performance of a business. Notable cases have seen simple arithmetic errors wipe profits from balance sheets; as an example, British clothing manufacturer Superdry wiped £170 million from its share value in 2012 after its internal control systems failed to convert elements of its accounts properly, leading to a £2 million shortfall in stock. It later conceded that rapid expansion and a lack of history to base its financial projections upon had made it difficult to predict. Making sure internal practices do not prevent growth is important to small business success, where-as software solutions are scalable and can adapt to continued growth within a developing business strategy.
Online based businesses, especially eCommerce platforms that store sensitive customer data, are also becoming increasingly vulnerable to cybersecurity issues. Sophisticated attacks have made businesses aware of their own security needs, and the importance of protecting sensitive information from unwanted attention. A data breach at any level can be devastating for a small business, by putting user trust massively at risk and threatening the entire framework on which the business has been built. Being better equipped to fight this illicit activity prevents security breaches, such as storing valuable information in an offline hard-drive or in highly secure cloud based storage services.
New software solutions are ultimately enabling small businesses to achieve a sense of stability, opening up possibilities that hugely benefit the actualisation of their goals and strategies.
---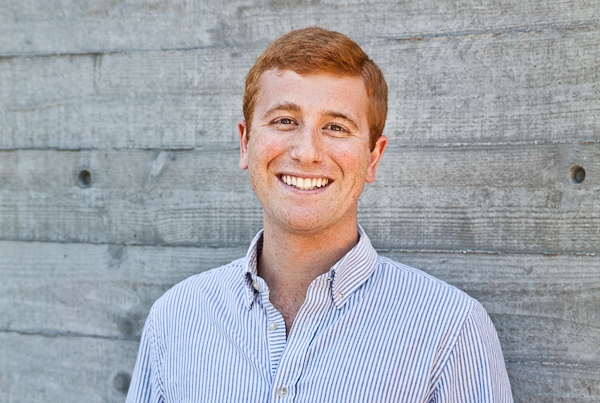 By Bill Clerico
Historically, major technological breakthroughs have coincided with economic breakthroughs. Every time a major technology has been discovered, GDP growth accelerates. Yet after the invention of the Web, quite possibly the most game changing breakthrough in the history of the world, economic growth has actually slowed.
"The growth of the Bottom Up Economy is a big part of our story here at WePay. We think the Bottom Up Economy is changing the world, and by making payments safer, easier and more seamless, we have a big part to play in it."
Why? We think its down to a couple factors. The first is that the web, and what follows, has primarily been a revolution of automation and efficiency. Whereas, say, the steam engine, made it possible for there to be more raw materials available than ever before, web technologies have largely made it possible to create more finished products with less work, and by extension, less workers. This has led to a kind of schism in the labor market:
It's rapidly becoming the case that there are two types of jobs: highly paid, high skilled jobs, and low or non-skilled jobs that pay wages that are barely adequate to get by. Middle skilled, middle paid jobs are disappearing, as the things that required those workers are done with far less manpower.
Now, this is good if you happen to be a highly skilled — your job is safe, and all that money that would have gone to a massive medium-skilled workforce starts to accrue to you. But such highly skilled people are necessarily a minority. What happens to the mass of folks that fall toward the middle of the bell curve? They're increasingly forced to take lower-paying jobs as the middle of the graph is hollowed out.
This has had a predictable effect on wealth disparity:
Whereas technology used to be a rising tide that lifted all boats, the benefits of recent technological revolutions have gone to a relatively small number of folks at the very top. And that's a problem — no matter how much money they have, a small number of hyper-affluent rich can't spend as fast as an entire society of adequately compensated workers. And thus, slower GDP growth.
So that's the bad news. The good news is that while technology has created a problem, it's also a solution to a problem. Enter: The Bottom Up Economy.
What the platform companies behind the Bottom Up Economy do is bring the advantages created by an Internet revolution to ordinary people, rather than placing them solely in the hands of the elites. If the Internet means that big corporations can make do with less, it also means that anyone can start building businesses that would have required a massive corporation behind them to be successful just a few short years ago.
Put simply: it's never been easier to be an entrepreneur. You don't need the bank loan you probably can't get in an era of tightening credit to start a business. All you need is a great idea and a crowdfunding campaign. You don't need to become a hotel chain to make money on Airbnb, you can turn the home you own into a hospitality business. Similarly, you don't need to build a Prada-sized empire to be in the fashion industry — you can support yourself by selling clothes you make on Etsy. Meanwhile, the birth of the cloud means that you can now run those businesses with software tools that up until a few years ago would have been out of reach of all but the largest enterprises.
If the job market doesn't have a place for you, then the entrepreneurship opportunities provided by the Bottom Up Economy give you the ability to create your own dream job. In his presentation, Bill gave the example of someone he met who went from being laid off from Cisco to becoming an Uber driver, to running his own successful car service on Uber with over 11 drivers working for him.
That's why we do what we do: to enable that kind of opportunity to happen. Payments are usually the most difficult part of building a platform company like Uber or Etsy or GoFundMe, so we think that eliminating that roadblock could help the Bottom Up Economy really take off. If we can make payments easier, safer, and more seamless for these kinds of platform companies, then there will be more of these platform companies. And, incidentally that will lead to more growth:
Bill Clerico is CEO and co-founder of WePay, a leading provider of payment services to online platforms and marketplaces.
---
News Release Distribution
If you work with the SMB market, consider sending your original news or information to SMBNow.com!

Here are some guidelines:
1. Must be a unique article targeting SMBs
2. Must not be spammy or just a sales brochure
3. Must have accurate information
4. Must be seen as a benefit or newsworthy article
5. 300 to 1000 word article
6.
Graphic or photo requested.


SMB Now is here for the SMB Community. We provide this service at no charge in exchange for quality content from guest authors, bloggers and reporters.

SMBs are the backbone of the world's economic power. More jobs are created, more people are employed by SMB owners.

SMB Now is a great complement to your company marketing and public relations campaigns. Send us your news release today: web@xponex.com
US Mail News
If you would like to mail news, information for posting here send to:

SMB Now
6730 Roosevelt Ave
Franklin, Ohio 45005.

Posting your news, commentary or advice is at the sole discretion of SMB Now and its editors.

Advertising
Display advertising is available to approved advertisers. Details.
| | |
| --- | --- |
| | |
| | |
| | |
| | |
| | |
| | |
| | |
| | |
| | |
| | |
| | |
| | |
| | |
| | If you have an SMB targeted company, please send SMB news story ideas to: |