BIT or Business Identity Theft, like personal identity theft is on the rise in worldwide and that includes Ohio!
There are criminals fraudulently using SMB names to establish lines of credit with other businesses, governments and financial institutions. Victims of BIT can face real financial damage ranging from a twenty dollar nuisance to total financial collapse.

In Ohio, thanks to Jon Husted, the Ohio Secretary of State, businesses can protect themselves from BIT by subscribing to E-mail alerts directly from the Secretary of State. The service emails the business whenever any filing change or update is made to their state registered account. There is no cost for the service and you can register at: OHBusinessCentral.com.
In order to subscribe for the Business Filing Notification System or unsubscribe for existing notifications(s), business or individuals will need an e-mail address and business charter, registration or license number for each filing, which can be found through an online business search. Click here to search the Ohio Secretary of State's Business Entity Database.
---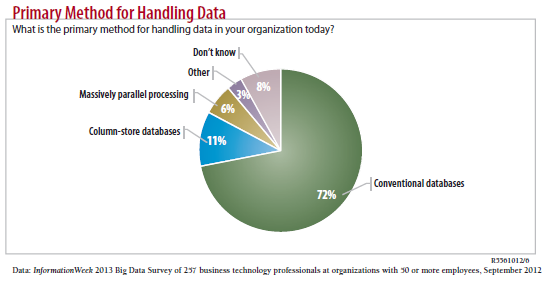 The end of the fiscal year marks a time of reflection and a chance for businesses to set forth tactics and goals to boost performance and profitability when leaping into the next fiscal year. As the end of the fiscal year approaches, businesses should determine what initiatives where successful, as well as what were financial weights in order to create strategic operational goals that will result in increased revenues and reduced costs in the next year.
Richard Milam, office productivity expert and president and CEO of EnableSoft has over two decades of experience in business efficiency helping to develop productivity software.
Here are our four Richard Milan tips that are crucial during the fiscal year-end review:
1. Review What Worked.
Executives should review the past year's goals to discriminate which goals were reached and which were not reached. Uncovering the actions that were taken to reach the goals attained enables executives to create executable goals for the next year. In addition, although executives in the business make the decisions, it is the employees—the underdogs—who are out on the frontline, selling, interacting with customers, and creating the products that keep the business functioning. Executives must communicate with—and recognize—their employees in order to gain actionable feedback on the operations of the company. How did they interact with customers? What did they need to be more effective? Businesses must, one, discover what succeeded; two, discover what actions preceded those successes; and three, discover what employees need to improve their performance in the next year.
2. What Do You Stop Doing?
While it is always favorable to consider what actions lead to profitable results, CEOs and CFOs may gain more useful knowledge by examining what actions or processes were not successful—or worse—financially damaging. There is a lot to gain from company-wide discovery sessions where employees and executives can discuss what processes or procedures were challenging or hindered profitability and collaborate on what can be done in the future to change the outcomes. Many times failed actions require just a tweak to become successful. Charrette (design and planning) sessions reveal the operations that actually occurred and the steps that resulted in unsuccessful outcomes. Employees will feel unified as they discuss strategies for improving processes and procedures, which allows executives to create modifications that may lead to future success.
3. Plan Then Execute.
Setting next year's goals is the easy part—increase profit margin, develop into new markets, cross-product sell, enhance product and service—but developing strategic, actionable plans is the nitty gritty part of goal setting. Now is the time to take what was learned from last year and use the knowledge to set goals for the new fiscal year. Generate each step, process, or action that executives and employees must execute in order to reach—or exceed—goals. Set bigger goals that will generate a larger income, but also ensure the goals set are reasonable and on target. If employee's have the mentality that their goals are unattainable, they will not strive for excellence or become sloppy in executing their specific plan of actions. In addition, while large sales may be a "home run," encourage smaller "base hit" sales, which can happen every day. Multiple small sales form the drivers of profitable revenue growth, plus, builds employees' confidence so they are more prepared to take advantage of "home run" opportunities when they do come along. Building on successes, and learning from failures puts the company in a position of power.
4. Increase Efficiency While Reducing Costs.
In today's economy, the ultimate success of a company depends on their efficiency. Year after year, one recurring goal is to do more with fewer resources. Technology has provided great advancements over the current century and businesses are beginning to be more open to adopting new technologies in order to increase their productivity and efficiency. However, one large complexity organizations face in a world dictated by consumerization is the variety of user interfaces that must be supported by applications and programs of all types. Information technology and operations managers desire technologies that will fully integrate with their existing systems in order to increase productivity and efficiency—not create more work for them. In the recent years, organizations have leveraged what's known as, Robotic Process Automation (RPA), a technology which creates a Return On Investment (ROI), immediately. IT folks love automation technologies, like Foxtrot, a RPA technology, created by EnableSoft, because it is easy to learn, but essentially, interfaces with existing applications to create an omnipresent environment. Operations staff love it because it gives them the ability to take action on their own without the need to involve outside resources. Upgrading several applications can be costly, but implementing one application that can be leveraged for many processes and works with current user applications and databases becomes very cost-effective. An InformationWeek Big Data Survey clearly shows how organizations are not quite organized when it comes to storing and processing their data.
It becomes imperative for CTOs to implement technologies that will integrate their data systems and make managing—and analyzing—their data easy. One Foxtrot user, Barry Allen, Vice President, Credit Operations, at 2 Billion-asset Southern Bank, agrees, "I have had access to other tools in organizations, and I don't know if there is another keystroke program out there that can do what Foxtrot does." Robotic Process Automation can be utilized, quickly and easy, by end-users, and begin performing many of the manual data-related processes within the organization, thus creating a high ROI. Industries that have embraced Robotic Process Automation have found they have reduced their costs of hiring more staff, increased their efficiency and productivity, and even discovered new profits from processes that employees did not have time for previously.
The end-of-fiscal year reflection for organizations provides valuable information that can be used to forecast new profitable projects and enable CEOs and CFOs to budget accordingly for the new year. Setting new fiscal year goals to increase productivity and efficiency, encourage and empower employees to be successful, and generate new and bigger revenue than last year puts businesses on a trajectory of growth and financial enhancement.
---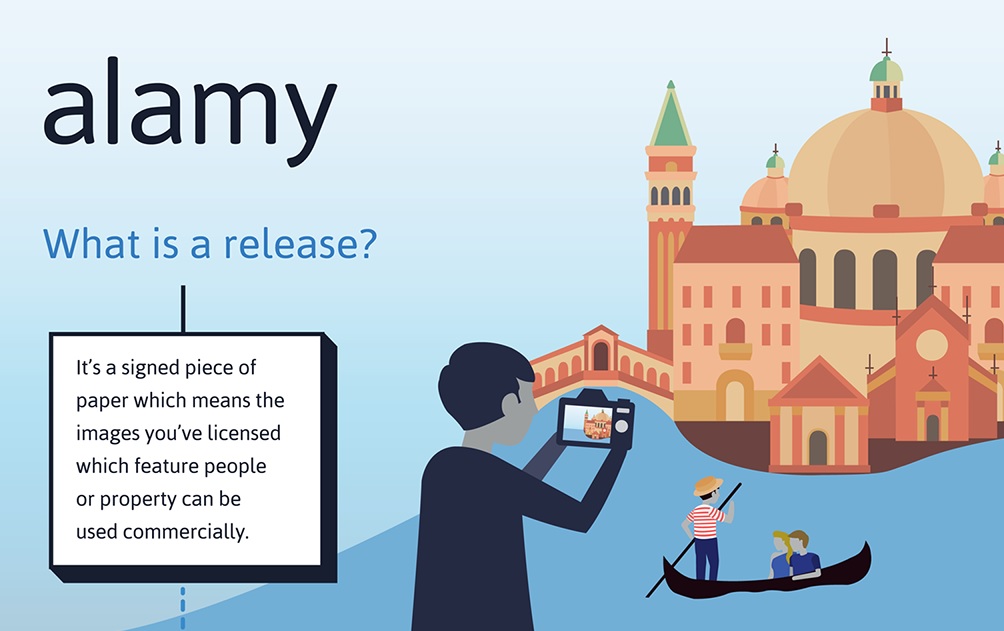 Images are a quick and easy way to add color, life and personality to your business, whether being used for your website, new products, marketing materials or in presentations. However, simply copying and pasting from Google Images or from other sources online could result in lengthy and expensive legal battles over correct image usage. Despite a wealth of stock image providers hosting millions of images, companies of all sizes are regularly facing legal issues for failing to question whether they are legally entitled to use images for their own purposes.
In January this year, the Court of Appeal upheld a ban on Topshop selling a T-shirt featuring an image of pop star Rhianna. Taken during a video shoot in 2011, the image was obtained without her permission. It was the first successful celebrity case of its kind and Topshop's parent company was sued for £3.3 million.
Without the appropriate release in place, the organization left itself vulnerable to this expensive and embarrassing lawsuit, showing that even huge corporations can suffer from a lack of consideration of image usage laws.
In another example, Nestle was forced to award $15.6 million in 2005 to a model whose image was used on Taster's Choice coffee product labels without correct permission. Following the original photo shoot in 1986, the model had signed a contract stating he would be paid $2,000 if the image was used in Nestle's marketing. Although the image wasn't used until 2002, ignoring the conditions of the release was a costly mistake for this international brand.
What Is A Release?
A release is a signed document which ensures that the people or property (works of art, trademarks, brands or buildings) included in an image or clip are safe to feature. While most stock image collections clearly identify where a release has been signed, further limitations may be in place so it pays to always double check. At Alamy, we make it clear as to which images have had releases signed, we've also developed an infographic to help ensure you don't find yourself in trouble. You can view or download this here.
Key Facts About Image Copyright
There are some commonly held misconceptions around image use – we're hoping to set some of these straight for you below:
Changing the image by 20% does not make it safe to use: If you use someone else's copyrighted work in any way you are violating the copyright and potentially liable for a lawsuit, even if you've changed the look of the image.
Google's image search is NOT public domain: Copyrights last for 70 years past the owner's death, so it's likely that most images online will still be under copyright. Never use an image from a Google search without the correct permission from the owners.
Crediting the owner for the image does not override copyright laws: Check carefully before using an image, particularly for commercial use and, if in doubt, contact the image owner directly for permission.
Using Stock Images Effectively
We've put together some tips to help you get the best out of your stock images:
Do your research: You don't want to spend money on an image to features as part of a campaign or on a product if it has been used in a similar capacity before. Check to see where else it has been used. Google Images is a good resource for this.
Make sure your image is relevant: You might fall in love with a picture, but always check and double check if it's relevant to your content. There's no point in spending money on an image which you won't be able to use.
Check whether you need a release, and ask if you're not sure: It is your responsibility to make sure that the image has the necessary releases in place.
Ensure your chosen image(s) has the appropriate release in place: It should be clear on the site as to whether this is in place or not. If in doubt, call and ask or check with your lawyer.
Copyright and IP law is complex and you don't want to find yourself in hot water after you've spent money and time building up your business. It's easy to get carried away when you've found the perfect image but getting the basics right is important to make sure your SMB is a success!
---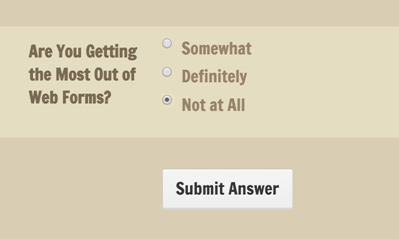 By: Chad Reid is Director of Communications at JotForm
Running a SMB doesn't have to be tricky business. If you're running your own company, every tool at your disposal counts; especially the ones that save you time and hassle. Crafty small- and medium-sized SMBs utilize web forms to drive revenue and reveal key insights.
Let online forms do the heavy lifting for gathering customer insights, generating leads, collecting payments, finding new talent and keeping your employees happy. Here are the types of forms that can help your company thrive.
The Feedback Form
Master this style of form, and use it often. Knowing how your customers, former customers, employees and prospects feel about your organization is crucial to staying afloat. Include scales and radio buttons to see trends in response data, and keep questions with written responses open ended ("How do you feel about ….?" for example). The more you know about how your SMB is perceived, the better decisions you can make your about company's future.
The Survey Form
A great use for surveys is for your employees. Build a survey so your employees can vote for employee of the months, where and when a company party should take place, and even to collect sandwich orders for a company lunch. There's no easier way to gather data.
The Application Form
Are you asking applicants to send résumés to your email address? Creating an application form lets you manage all of your applications in a central login, and allows you to consistently collect all the pertinent information from each applicant. It's easy enough to set up, and ensures an applicant's' initial point of contact with your company is a professional one.
The Lead Generation Form
A great lead generation form can turn your small SMB into a money-making machine. Customize your call-to-action button, and make your form visually appealing to get even higher conversions.
The Contact Form
If your website doesn't feature a contact form, it's time to give 2015 a try. A clean, clear, and functional contact form is the professional way to gather customer information, and to receive comments and concerns. Posting your email address is a dangerous gamble, and it can even be off putting to site visitors.
The Payment Form
Did you know you can collect payments for service using a simple form and a PayPal account? If you don't need anything fancy - or your own full online store - then using a form for collecting payments for services, donations or subscriptions is a great way to go. Other than a processing transaction fee, setting the form doesn't usually cost you any money.
The great thing is that anyone can create awesome, custom forms. Using an easy-to-use form builder, you can knock out a fantastic form in just a couple minutes. Form builders are tools that any SMB can use, and it's something that will save you loads of time and money down the road if used effectively.
Author's Bio:
Chad Reid is Director of Communications at JotForm, a popular online form building tool. He's written for a myriad of publications, including the Cincinnati Enquirer, recruiter.com, and multiple Patch sites.
---
News Release Distribution
If you work with the SMB market, consider sending your original news or information to SMBNow.com!

Here are some guidelines:
1. Must be a unique article targeting SMBs
2. Must not be spammy or just a sales brochure
3. Must have accurate information
4. Must be seen as a benefit or newsworthy article
5. 300 to 1000 word article
6.
Graphic or photo requested.


SMB Now is here for the SMB Community. We provide this service at no charge in exchange for quality content from guest authors, bloggers and reporters.

SMBs are the backbone of the world's economic power. More jobs are created, more people are employed by SMB owners.

SMB Now is a great complement to your company marketing and public relations campaigns. Send us your news release today: web@xponex.com
US Mail News
If you would like to mail news, information for posting here send to:

SMB Now
6730 Roosevelt Ave
Franklin, Ohio 45005.

Posting your news, commentary or advice is at the sole discretion of SMB Now and its editors.

Advertising
Display advertising is available to approved advertisers. Details.
| | |
| --- | --- |
| | |
| | |
| | |
| | |
| | |
| | |
| | |
| | |
| | |
| | |
| | |
| | |
| | |
| | If you have an SMB targeted company, please send SMB news story ideas to: |