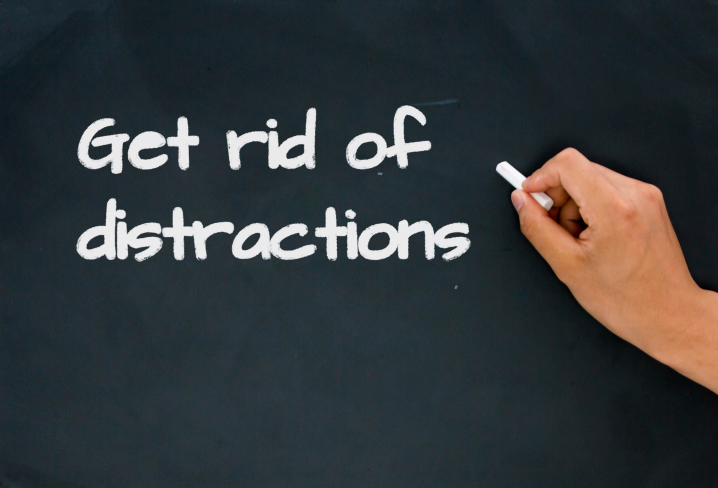 Avoid Seasonal Office Distraction
By Matt Pierce, Customer Engagement Manager, TechSmith
Conducting business during the year is fairly routine, right? Meetings, deliverables and day-to-day operations all make up the typical workplace environment. But the holidays are upon us, and at this time of year, it's easy to push aside priorities for seasonal distractions like decorating or parties. Shopping on the clock is one of the main reasons for productivity loss during the holidays, with 53 percent of management-level employees surfing the web for gifts. However, business needs don't halt because of holiday happenings so it's vital to keep employees focused and engaged. Here are five ways to do just that:
1. Continue to make assignments meaningful. It's easy to let work become something of a drag when there are other things around you that need to be accomplished; however, start by acknowledging to your staff that this is a hectic time and schedules are stretched. If the work hasn't changed, reemphasize the goals and assert how each assignment influences the bigger picture. If this resonates, it can provide an added push employees need to continue to work hard and produce results.
2. Prepare coverage and give opportunities. Vacation days are the inevitable during this time of year. Small businesses are particularly susceptible to the challenges of time off. If only a few employees know how to run a process, make sure backup is in place with a deep enough skillset. Use videos that are accessible on the fly as employees will need to quickly master something they don't do frequently. This also provides a good chance to give new opportunities to different employees.
3. Find time for 20 percent projects. Google is a huge advocate of allowing its staff to spend up to 20 percent of their time on projects of their choice. This approach has even found its way into classrooms as an engagement technique. You might say that 20 percent of employee's time is not something your organization can afford. But perhaps you can provide a dedicated day or just an hour out of each day during the holiday season that employees can use for a project that ignites their passions. This may also be beneficial to the business as a whole. You can challenge teams to consider things like learning and development presentations, designing training aids, or uncovering new market opportunities.
4. Incorporate visuals and technology where possible. In reality, this should be part of any company strategy be it the bustling weeks between Thanksgiving and New Year's or the height of summer. So drop the long lists of bullet points and make presentations that are less static and more energizing. This is especially true with training. Be it onboarding a new employee or cross-training an existing one, adding visuals can increase return and retention rates. Research suggests that when you utilize technology to combine visual messages with verbal communication you increase retention of information by 50 percent.
5. Celebrate and say thank you! So often business get stuck in the rigidity of a nine to five schedule. Allowing staff to celebrate the holidays can actually increase the amount of focused time they dedicate in the office. Have a Yankee Swap or an ugly sweater party, or let teams out an hour or two early. Employees will feel more inclined to do their best work and reach deliverables when they have something exciting to work towards.
There's no denying of the number of distractions during the holiday season, for everyone from the executive suite to the junior employee. While we're all longing for a bit of down time, business must go on, and go on successfully. Be prepared to shake up what's routine, but don't be the season's Ebenezer Scrooge – all it takes is keeping employees engaged in business to ensure operations are both efficient and enjoyable this holiday season.
Matt Pierce is customer engagement manager at TechSmith Corp. He has directly managed its training and user assistance teams, and has also run its visual communication web show, The Forge, interviewing guests from around the world discussing the use of visuals, video, and technology in education, training, marketing and more. Teach him something @piercemr.
---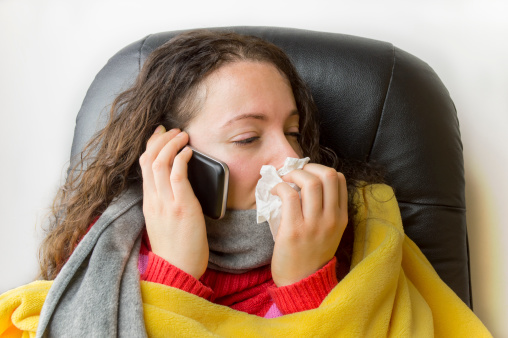 Cold calling, the practice of randomly calling prospective clients to pitch a product or service, was once the primary method sales representatives used to generate leads.
Lead generation services say that traditional cold calling is ineffective and should be abandoned. Frank disagrees saying, "When practiced efficiently alongside other lead generation techniques, cold calling still can be an effective means of garnering prospective client leads."

Here are 4 SMB Cold Calling Tactics by Frank Paterno

1. Focus on quality over quantity, targeting those who have expressed an interest in your company or who are decision-makers for their businesses – known as "intelligent calling."

2. Align your sales and marketing teams. Once marketing has nurtured sales-ready leads, the sales team should then immerse them in the sales pipeline beginning with a call to assess a purchase-ready prospect.

3. Combine cold calling with modern lead generation techniques, such as tracking leads' online interactivity, post retweets or LinkedIn page views, are subtle online gestures that provide solid reasons to give them a 'cold' call.

4. Have a Plan: Cold calling should not be random and uncalculated. Employing a few proven strategies can heat up your cold calls and accelerate your success rate.

Frank Paterno
Frank is vice president of marketing at Intelliverse. He oversees marketing for the Intelliverse family of companies including: TeleArk. A creative and analytic marketing and product executive with hands-on and management experience identifying, creating, delivering, and communicating value with technology-based products and services, Frank's corporate and product marketing experience is enhanced by a strong technical and financial background.
---
This SMB startup needs additional cash for an idea that can put video game fun on the play ground by utilizing swings, seesaws and slides as came controllers!
And here is the good news, HybridPlay is an open project which means the code can be customzed by anyone including kids, parents and school administrations. HybridPlay utilizes Gamesonomy, an editor that allows users without programming skills to create games for mobile platforms.
No software downloads are necessary. The game is directly created in the cloud and tested on the phone.
Valencia, Spain—November 22, 2014— HYBRIDPLAY has developed a new video game system that blends two seemingly opposite entities: the alluring fun of technology and the great outdoors. A specialized wireless sensor, along with an app, changes ordinary playground equipment, such as swings, seesaws, or slides, into video game controllers that will get kids of all ages and abilities outside and moving. Twenty prototypes have already been created and tested extensively with thousands of children. The creators are now in the final steps of its creation.
HYBRIDPLAY needs at least $80,000 by November 28, 2014, so it can improve game design and development thereby creating a device that meets its full potential. HYBRIDPLAY will be compatible not only with Android and iOS smartphones and tablets via Bluetooth, but also with Google-ware devices. In the future, iPhone watch compatibility is also planned.
"Too many kids nowadays are no longer playing outdoors," said a HYBRIDPLAY representative. "They are inside playing games on phones and tablets. Video games are a fun and enriching tool, but with HYBRIDPLAY, we can go a step further and make games not only mentally challenging, but physically engaging as well." It is also designed to encourage social interaction, verbal communication, and peer collaboration.
So, how does it work? Simply clip the wireless sensor to a chosen piece of playground equipment. It works with static elements such as slides or even equipment that rotates on an axis like seesaws and swings. Next, start the app. Then play. Yes, it's really that easy. The playground equipment becomes the game's controller. The actions that the users make on the playground, directly affect what happens in the game, thereby integrating the real world with the virtual world like never before. The customizable, weather-resistant HYBRIDPLAY also fulfills the requirements of Design for All (DfA) which means that it is designed to be used by all people— kids, adults and seniors— regardless of ability. As an added bonus, HYBRIDPLAY is an open project. It uses Gamesonomy so kids, parents and educators can code their own games for personal or educational use.
Campaign levels have been created to encourage contributions. The limited $99 Early Bird HYBRIDPLAY level units have almost all been claimed, but the $124 units are still readily available. A Reseller Pack which includes ten units is available for $1100. All contributions are much appreciated, regardless of dollar amount, big or small.
About HYBRIDPLAY
HYBRIDPLAY consists of a team of media artists, open source culture supporters and educators who collectively have spent years working on projects that connect art with technology. The HYBRIDPLAY device connects the virtual video game world with the benefits of playing outside, thereby bringing out the best of both worlds. For more information, please visit http://www.hybridplay.com.
About L&C Media:

Crowdfunding Marketing & Consulting Agency.
---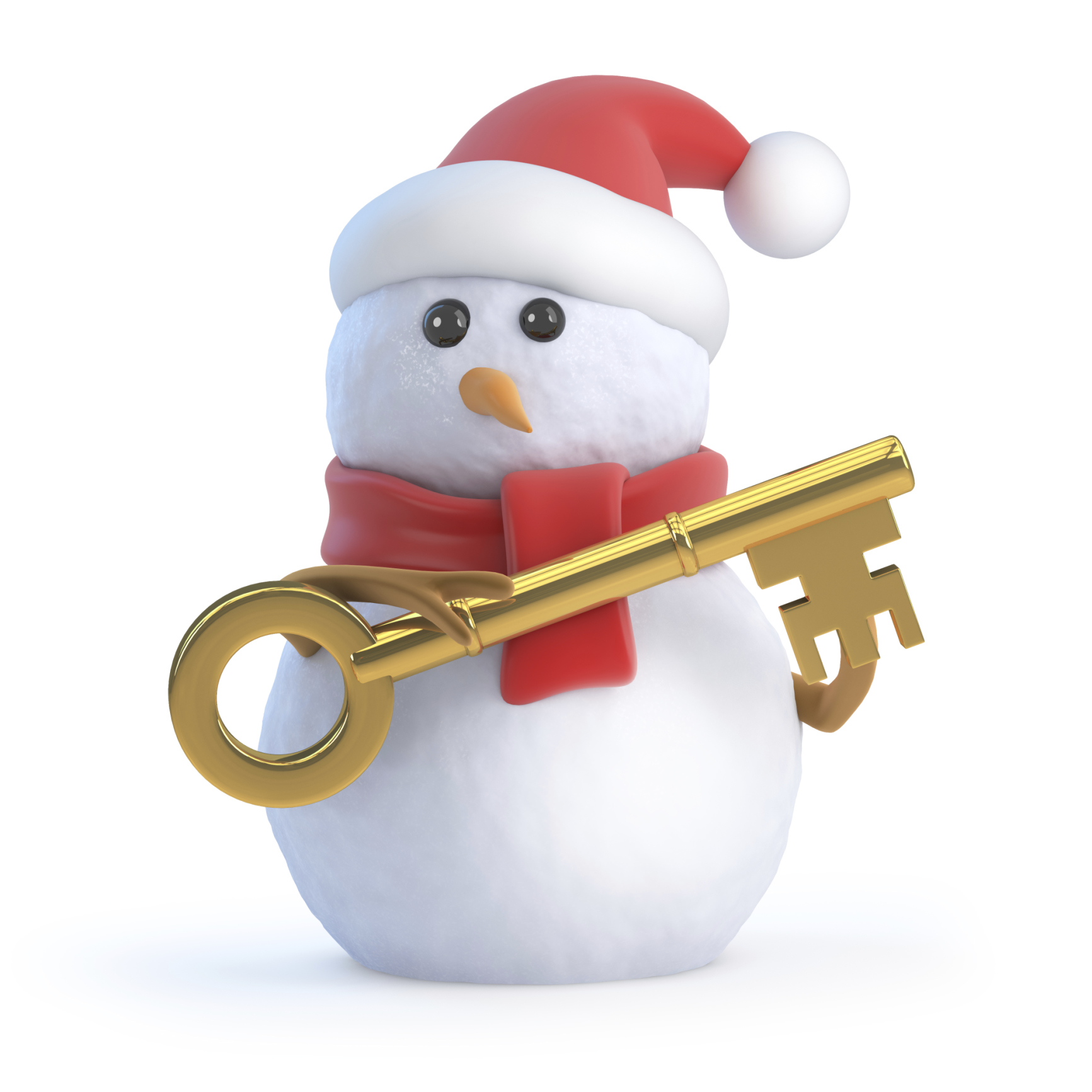 This holiday season thousands of shoppers will trust companies across the country with their credit and debit card information. But with the holiday cheer, shouldn't come fear. Though cyber-attacks against businesses spike near the holidays, you can help your readers learn how to protect their small business. Why? Because….
Thirty-seven percent of respondents to the 2014 Symantec Small Business Holiday Survey report that customers have expressed concern about the security of their personal data.
Twenty-eight percent of small businesses plan to provide security training to all employees this holiday season.
According to Symantec's 2014 Internet Security Threat Report (ISTR), more than 400 million identities were exposed through data breaches from October through December last year – which is more than double the 149 million exposed in the other nine months combined.
Symantec, a global leader in protecting small business security, recommends small businesses do the following:
Remove sensitive data from your network: SMBs will often store sensitive data that isn't frequently accessed on a computer that either is not or only intermittently connected to the network. Removing this data from the network will help greatly reduce security risks.
Talk to third-party vendors and employees: Most SMBs rely on third-party vendors for help with a business need, like accounting or security, and these third-party vendors often have access to sensitive customer information. Small business owners should ask their vendors about how they are protecting corporate information and look for ways to limit unnecessary vendor access to sensitive data. Additionally, small businesses should train their employees on security best practices, like setting up strong passwords, backing up data and identifying phishing emails.
Multi-layered security: Today's advanced threats call for multi-layered protection. SMBs should protect its data during prime holiday buying times, such as Black Friday and Cyber Monday, with a security suite that goes beyond basic anti-virus, like Norton Small Business or Symantec Endpoint Protection.
Keep your OS updated: The holidays are a perfect time to update security software and operating systems. This will protect against recently discovered vulnerabilities, as well as the increased likelihood of attack that comes with the holiday shopping season. Norton Small Business updates systems automatically, as well as tracks and flags devices that are running older software versions
---
News Release Distribution
If you work with the SMB market, consider sending your original news or information to SMBNow.com!

Here are some guidelines:
1. Must be a unique article targeting SMBs
2. Must not be spammy or just a sales brochure
3. Must have accurate information
4. Must be seen as a benefit or newsworthy article
5. 300 to 1000 word article
6.
Graphic or photo requested.


SMB Now is here for the SMB Community. We provide this service at no charge in exchange for quality content from guest authors, bloggers and reporters.

SMBs are the backbone of the world's economic power. More jobs are created, more people are employed by SMB owners.

SMB Now is a great complement to your company marketing and public relations campaigns. Send us your news release today: web@xponex.com
US Mail News
If you would like to mail news, information for posting here send to:

SMB Now
6730 Roosevelt Ave
Franklin, Ohio 45005.

Posting your news, commentary or advice is at the sole discretion of SMB Now and its editors.

Advertising
Display advertising is available to approved advertisers. Details.
| | |
| --- | --- |
| | |
| | |
| | |
| | |
| | |
| | |
| | |
| | |
| | |
| | |
| | |
| | |
| | |
| | If you have an SMB targeted company, please send SMB news story ideas to: |