NEW YORK, New York – Most people don't give much thought to who owns a lot of the businesses in their area. They go about their day, picking up things here and there, and not giving much thought to the entrepreneur behind the business name. Some of the businesses that people pass by each day may be owned by the country's veterans. In fact, according to the U.S. Census Bureau, there are 18.8 million veterans in the country, and around 405,000 of them are entrepreneurs.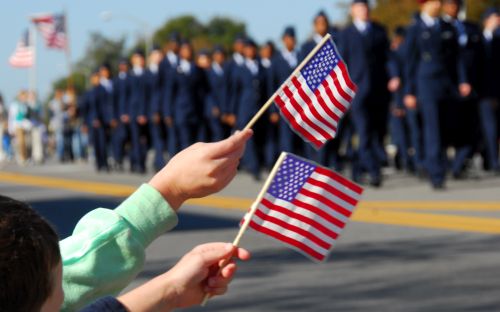 "Veterans make for a special kind of entrepreneur," explains Will Post, who is a veteran and is the founder and CEO of Hound & Gatos Pet Foods Corporation. "They come into the business world with experiences and stories that at times makes them feel they are more fit for owning their business than anything else. They tend to have a high success rate because they are not afraid of the hard work, discipline, and dedication that it takes to be a business owner."
Here are 5 reasons to seek out and support veteran businesses:
It's estimated by the U.S. Small Business Administration that veterans are 45 percent more likely to be self-employed than non-veterans. This may be in part because they have a unique skill set to share and they have been taught leadership skills in the military that are a great foundation for entrepreneurship.

When people help veteran businesses succeed, they are giving thanks and giving back to those who helped protect the country. Supporting their business is one way of saying thank you and giving something back to them that is meaningful.

Veteran businesses employ around 6 million employees around the country, so when you support the business you are also supporting everyone else who works for that company.

When a veteran's business succeeds, it will have a positive impact on their community, as well as the country. Thriving businesses are good for communities and for the economy.

Conducting ongoing business with veteran-owned businesses is an act of patriotism. It helps to show one's support for the military, and it shows current military members that once they become a civilian they may also be supported in their quest for a being a successful entrepreneur.
"At times, there may not be an option to support a veteran-owned business," adds Post. "But when there is, it's a good idea to show your support. It will go a long way toward helping those who helped us all."
After leaving the Marines, Post was equipped with the leadership skills that helped him identify problems, and be inspired to find the solutions. He saw a big problem with the pet food industry, in that the food is generally poor in quality, and made with ingredients that beloved pets should not be consuming. He believed pets deserved better food that was higher quality and made with only healthy ingredients, helping to keep them healthier and happier. That's when he took his leadership skills and became an entrepreneur, helping to revolutionize the pet food industry, by creating the Hound & Gatos Pet Foods Corporation.
Today, Hound & Gatos Pet Foods Corporation is an award-winning veteran-owned pet food company that has taken a stand against foreign meat and ingredients being used in the foods. Their ingredients are sourced (with the exception of New Zealand lamb) and processed only in the U.S. with so that they can help keep pets healthier and safer. Some of the stores that carry the pet food include:
Pet Oasis – Staten Island, NY
Rucker Pet – Cumming, GA
Carter's Pet Depot - Houston TX
Bogart's Bone Appetit - Las Vegas
Saluda River Pet Food – Anderson, SC
Pet Food Warehouse – St. Petersburg FL
Hound & Gatos Pet Foods Corporation is a leader in healthy pet foods, and three-time winner of the "Most Trusted Pet Foods Company" award by TruthAboutPetFood.com. Additionally, the company has won the "Top Dog Foods" three years in a row by Whole Dog Journal. They never use things found in other popular pet foods, such as generic livers, carrageenan, chemicals, unidentifiable additives, and preservatives. They have also never had any of their food recalled. Visit www.HoundGatos.com and discover the difference of premium quality hypoallergenic pet food. The products are distributed through Animal Supply Co., Pet Food Experts and Canada's Global Pet Foods. The foods are also available in Canada, at PetOnly.ca.
About Hound & Gatos Pet Foods
Hound & Gatos Pet Foods is a result of one pet lover's vision of providing only the best for his beloved pets. Will Post, CEO and founder, began Hound & Gatos with the mission to deliver the nutrition his pets (two Savannah cats and one bird dog) needed and deserved to be healthy. Today, Hound & Gatos Pet Foods provides award winning 100 percent animal protein (DNA tested) dog and cat foods with no fillers for pet lovers and their special pets across the United States and Canada. Customers can ask stores to carry the pet foods, which are supplied through distributors. For more information, visit www.HoundGatos.com.
---
High protein bits of algae make nutrition easy, fast and fun
BOSTON, Nov. 14, 2016 /PRNewswire/ -- If you're a fan of the television show "Shark Tank", you won't want to miss the episode that airs this Friday, November 18th 9:00-10:01 p.m. EST on ABC Television Network, when Catharine Arnston, Founder/CEO of Boston's ENERGYbits® makes her pitch. Will the Sharks eat her alive? Tune in Friday to find out.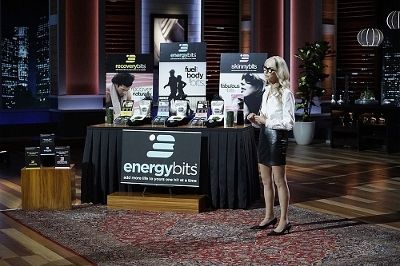 ENERGYbits® won their coveted spot on "Shark Tank" by beating out 40,000 other entrepreneurs. The competition is stiff since "Shark Tank" has become the most watched television show on Friday nights, averaging 10 million viewers per episode. ENERGYbits® pitches their plant-based, high protein algae tablets to the Sharks as the easiest, most natural way for health-conscious consumers and athletes to improve energy, hunger and health without caffeine, chemicals or sugar. And all for just one calorie.
Algae is a multibillion dollar industry in Asia where tens of millions have taken it every day for the last fifty years. And for good reason. Algae's nutritional profile of forty nutrients, Omega-3 and sixty-four percent protein is unrivalled. In fact, both NASA and United Nations endorse algae as the most nutrient dense food in the world yet it remains virtually unknown in the USA.
ENERGYbits® wants to change this. Six years ago they started educating consumers and athletes about algae's benefits and call their tablets "bits" because they are "dried bits of food" like raisins, nuts or kale chips. Their bits are organically grown, have just one ingredient and one calorie and contain forty vitamins/minerals, more protein than steak, more antioxidants than cherries, more iron than spinach, more beta carotene than carrots and more calcium than milk. And that's just for starters.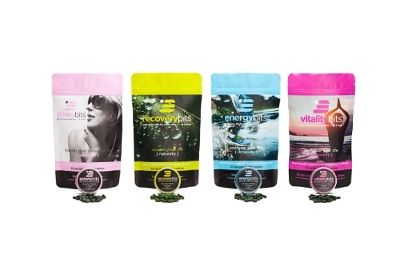 Athletes, executives and busy consumers are amazed by the mental, physical and athletic performance improvements they get from ENERGYbits® spirulina and the rapid recovery and health benefits they get from RECOVERYbits® chlorella. All this from an eco-friendly, sustainable food crop that contains no caffeine, chemicals, gluten or sugar.
As Catharine Arnston, Founder and CEO explains, "ENERGYbits® are 100% spirulina, an algae that satisfies hunger; provides a steady stream of energy; and improves endurance, strength and mental focus . RECOVERYbits® are 100% chlorella, an algae that provides rapid recovery; repairs muscles; removes toxins; slows the aging process and builds the immune system, all without chemicals, sugar, caffeine, gluten or stomach distress."
The attraction of ENERGYbits® protein-rich, low calorie, green nutrition is undeniable. In just seconds as you dash to work or the gym, swallowing a handful of ENERGYbits® will jump-start your nutrition and energy needs for the day. They're also a great alternative to greens, cooking, or caffeine and an easy snack to take on the road or on the run. No wonder sixty Olympic and pro-athletes endorse them and in 2015 they won a national award from Entrepreneur Magazine.
Will the "Sharks" take the bite and put their money into bits? Tune in this Friday, November 18 at 9 pm/ET to find out. Either way, you'll learn what insiders already know - that ENERGYbits® are a game changer for your hunger, your health, your energy, and maybe even the world.
ENERGYbits® Inc. is a six year old plant-based nutrition company based in Boston MA. ENERGYbits sell four brands of algae tabs to athletes, teams, fitness enthusiasts, wellness professionals and health conscious consumers. For more information or to purchase yours visit www.energybits.com.
---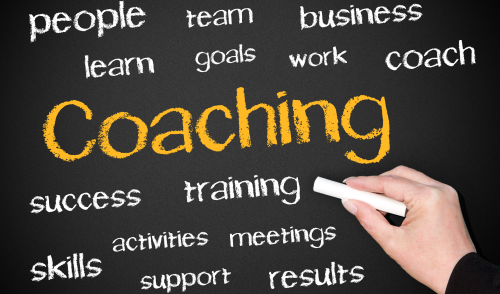 Michael Barnes, owner of Barnes Business Coaching and certified business coach with the world's #1 business coaching firm ActionCOACH, specializes in working with the owners of small- to mid-sized businesses to help them build the business of their dreams. He does this by providing:
Awareness: He provides an outside perspective that allows him to see opportunities that are not visible from inside the business.
Education: His experience in business and his training with the world's number 1 business coaching firm, ActionCOACH, gives him skills and systems that can be used to help any business.
Implementation: Most entrepreneurs and business owners have a TON of plans. They typically fall down when it comes to implementation. Michael will help you design a plan with timeline to reach your desired goal.
Discipline: Michael will hold you accountable to achieve the goals and actions you commit to.
Overall, Michael excels in asking the right question, at the right time, to give you the focus you need to move your business forward.
Michael provides workshops, group coaching, and 1-2-1 coaching to fit your needs. He will also meet with you for a no-cost, no-obligation business strategy session. At this session, he will review your business and you will gain strategies you can implement in your business immediately while determining if working with Michael makes sense.
To contact Michael email him at: mikebarnes@actioncoach.com or visit his website at www.barnesbusinesscoaching.com.
---
Columbus, OH (October 18, 2016) – Raising the federal minimum wage to $12 per hour could reduce private sector employment by 1.8 million jobs over 10 years and cut economic output by $2 trillion, according to a new report released today by the National Federation of Independent Business (NFIB).
"Both candidates for president have expressed support for raising the minimum wage, and it's important for voters to understand the consequences," said NFIB President and CEO Juanita Duggan. "Raising the minimum wage to $12, without any connection to the economy or business conditions, has the potential to devastate small businesses and wipe out nearly two million jobs."
Duggan pointed out that neither Donald Trump nor Secretary Clinton has been asked about raising the minimum wage in any of the presidential debates so far. The candidates will meet tomorrow night for their final nationally televised exchange before the election on November 8th.
"This is a very important issue that deserves more serious treatment from all of the candidates running for federal office this year," she said.
The NFIB report assumes an increase in the federal minimum wage to $12 per hour phased in by 2019, and then increased every year thereafter based on inflation. Secretary Clinton has already called for a $12 minimum wage. Mr. Trump has also publicly said that he would support a federal increase, although he hasn't been specific on how high the rate should be raised.
According to the Bureau of Labor Statistics, 3.3 percent of all hourly workers currently earn the federal minimum wage of $7.25. Raising the wage to $12 would increase the cost of labor for those workers by 65 percent.
Small businesses would be affected disproportionately. According to the NFIB research, 57 percent of the jobs that would disappear would come from small businesses. Ohio alone would lose an estimated 74,000 jobs by 2026.
"Ohio has fought to make our economic comeback from the past recession. The important legislation that has emerged from the Ohio Legislature in recent years has allowed entrepreneurs to grow and reinvest in their small businesses. This proposed federal jobs killer could slam the brakes on our recovery," said Roger Geiger, Vice President and Executive Director of NFIB/Ohio.
Click here to view the entire report. For more information about NFIB, please visit www.nfib.com.
###
For more than 70 years, the National Federation of Independent Business has been the Voice of Small Business, taking the message from Main Street to the halls of Congress and all 50 state legislatures. NFIB annually surveys its members on state and federal issues vital to their survival as America's economic engine and biggest creator of jobs. NFIB's educational mission is to remind policymakers that small businesses are not smaller versions of bigger businesses; they have very different challenges and priorities. More information is available online at www.NFIB.com/newsroom.
---
News Release Distribution
If you work with the SMB market, consider sending your original news or information to SMBNow.com!

Here are some guidelines:
1. Must be a unique article targeting SMBs
2. Must not be spammy or just a sales brochure
3. Must have accurate information
4. Must be seen as a benefit or newsworthy article
5. 300 to 1000 word article
6.
Graphic or photo requested.


SMB Now is here for the SMB Community. We provide this service at no charge in exchange for quality content from guest authors, bloggers and reporters.

SMBs are the backbone of the world's economic power. More jobs are created, more people are employed by SMB owners.

SMB Now is a great complement to your company marketing and public relations campaigns. Send us your news release today: web@xponex.com
US Mail News
If you would like to mail news, information for posting here send to:

SMB Now
6730 Roosevelt Ave
Franklin, Ohio 45005.

Posting your news, commentary or advice is at the sole discretion of SMB Now and its editors.

Advertising
Display advertising is available to approved advertisers. Details.
| | |
| --- | --- |
| | |
| | |
| | |
| | |
| | |
| | |
| | |
| | |
| | |
| | |
| | |
| | |
| | |
| | If you have an SMB targeted company, please send SMB news story ideas to: |