The National Federation of Independent Business/Ohio, the state's leading small business association, announces the election of new members and officers to its statewide Leadership Council.
Newly elected members of the NFIB/Ohio Leadership Council include:
• Steve Bruns, Bruns General Contracting (Tipp City)
• Clara Osterhage, RLO, Inc. Great Clips (Dayton)
• Ben Pearson, Manchester Animal Clinic (Manchester)
• Zoi Romanchuk, PR Machine Works (Ontario)
• Susan Sukys, Mosaic Financial Group (Mt. Vernon)

Pictured l to r: NFIB/Ohio Vice President Roger Geiger, Clara Osterhage, Ty Baker-Baumann, Zoi Romanchuk, Susan Sukys, and Steve Bruns.
In addition to electing members of the Council, the following members were elected to serve in leadership positions:
• Ty Baker-Baumann of REBSCO, Inc. (Greenville) was elected council chair;
• Chris Ellis of Helping Hands Healthcare, Inc. (Cincinnati) was elected vice chair;
• Albert Macre of Albert F, Macre & Company (Steubenville) was elected chair of the NFIB OH PAC, the organization's political action committee, and;
• Mark Fowler of Crestline Products (Crestline) is the immediate past chair of the Council.
The council, which holds quarterly meetings that serve to guide the organization's statewide activities, currently has 39 members in total. The NFIB/Ohio Leadership Council is made up of independent smb owners whose role it is to help steer the organization's advocacy program while assisting in efforts to bring small-business issues to the attention of state and federal.
The members serving on the Leadership Council represent businesses of varying sizes and geographic areas of the state of Ohio. As a truly member-driven organization, the 39 members of the Leadership Council participate in committees, assist in the implementation of NFIB events across the state, as well as serving on statewide boards and commissions and in their local governments.
"Representing 23,000 small business owners in Ohio, NFIB serves as the voice of Ohio's economic engine. We are proud to have this group directing our state Leadership Council and advancing the cause of Ohio's entrepreneurs in their ability to own, operate, and grow their businesses," said Vice President/Executive Director of NFIB/Ohio Roger R. Geiger. "As a member-driven association, NFIB relies on the involvement of members such as these to offer their knowledge and guidance to allow us to truly be the leading representative for small business at the Ohio Statehouse."
---
Bill Channels Needed Capital to Small Firms after Devastating 2017 Hurricanes, Fires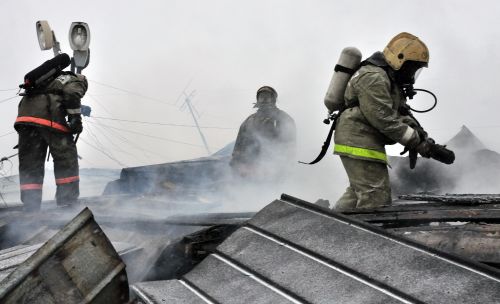 Washington, D.C. –Yesterday, the U.S. House of Representatives passed a bill authored by Rep. Nydia M. Velázquez (D-NY) to help small businesses recover from natural disasters. Following the costliest year on record for damage inflicted by natural disaster, Velázquez's bill, H.R. 4792, the Small Business Access to Capital after a Natural Disaster Act, would help local small businesses secure the loans and capital they need to rebuild. Specifically, the Act would require the Securities and Exchange Commission's (SEC) Office of the Advocate for Small Business Capital Formation to identify and address the unique challenges that small businesses and investors face in securing access to capital after a disaster.
"When disaster strikes, local small businesses are especially hard hit," said Velázquez. "Facing a combination of lost revenue and structural damage, many firms are forced to close their doors, sometimes for good. This bill would take decisive action to provide small business owners with capital they need to rebuild and get local economies moving again after disasters. I'm pleased my colleagues have seen fit to pass this legislation with such strong bipartisan support."

According to the Federal Emergency Management Agency (FEMA), over 40 percent of small businesses never reopen after a disaster. In Puerto Rico, small and midsize businesses make up ninety percent of private companies on the Island. After Hurricane Maria, two-thirds of these firms have been forced to close, at least temporarily. In New York and New Jersey, over five years since Superstorm Sandy, local communities continue to suffer from millions in lost revenue after businesses have been forced to close or delay reopening.
Established in 2016, the SEC's Office of the Advocate for Small Business Capital Formation is tasked with identifying issues and proposing changes to benefit small businesses and their investors. Velázquez's bill requires the Advocate to now also consider the unique challenges that small businesses affected by natural disasters have with securing access to credit and to work to promote their interests.
Velázquez is the third most senior Democrat on the House Financial Services Committee and Ranking Member of the House Committee on Small Business. The Small Business Access to Capital after a Natural Disaster Act passed in the House with bipartisan support. The legislation must now be considered in the U.S. Senate.
---

by Tim McDermott
BWC takes our mission to take care of Ohio's workforce seriously.
On February 1, 2018; we're launching our new hassle-free, paperless health and wellness program: Better You, Better Ohio!
Better You, Better Ohio! will bring your employees a wealth of health and well-being resources at no cost to them or you!
BWC will offer $6 million in funding on a first-come, first-served basis to Ohio's workforce whose SMB employers do not have such a program.
Further enhanced with financial incentives, Better You, Better Ohio! provides your employees' opportunities for:
Biometric screenings;
Health-risk assessments;
Various wellness activities, including lifestyle coaching.
This program was designed to help Ohio SMB employers with 50 or fewer employees in the following industries:
agriculture ● manufacturing ● public safety, police & firefighters,
automotive repair & service ● restaurant & food service ● transportation & trucking
construction ● public employers ● wholesale & retail
healthcare
We're holding a free, 30-minute educational presentation at 10:00 a.m. on Wednesday, January 24, 2018 in room #348 at the Warren County Career Center, 3525 North State Route 48, Lebanon, OH 45036
Seating is limited so please respond to this email to reserve your seat.
I look forward to seeing you next Wednesday.
Thanks!
Tim McDermott
Timothy McDermott, ARM, CPM, CWCC
Regional Business Consultant
135 Merchant Street
Cincinnati, Ohio 45246
(513) 583-4594 Cincinnati
(740) 353-3419 Portsmouth
(614) 621-1232 fax
---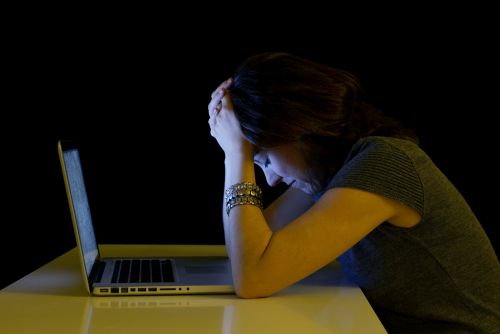 CPA Mary owns a small accounting firm in town. She needs her computer to do her job preparing tax returns and handling other small to medium-sized (SMB) business accounting needs.
When Mary's computer or network is down she has no way to get her work done. So Mary does what most other small business owners do, she calls a local computer service and networking shop to fix that problem for now.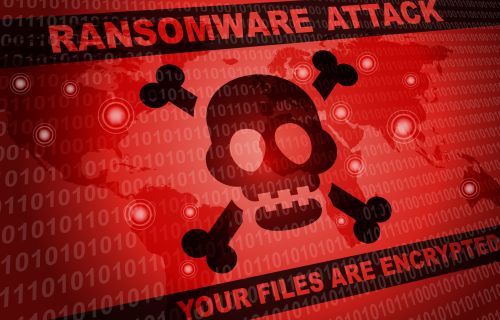 Instead of waiting for your computer or network to fail, the technicians at Computer Service Now monitor 24 x 7 x 365 all your computers, servers and other network devices remotely.
Computer and network systems are not only monitored, viruses and spyware are blocked. Plus computer file backups are maintained and checked for maximum business sustainability… even if your business is blown away by a tornado, drowned by a flood, ripped off by a thief, hacked by a black hat, or some other disaster.
Computer Service Now
is like having an in-house army of technicians keeping an eye and maintaining everything on your network without you or your employees being interrupted by unexpected downtime.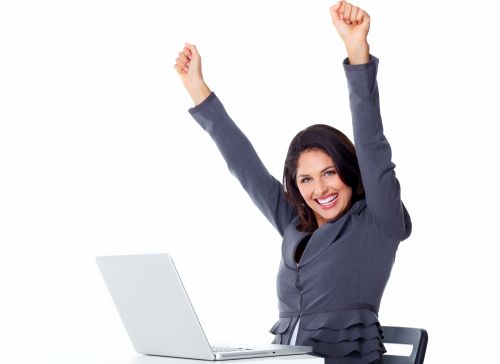 Now that Mary has
Computer Service Now
, Mary's company no longer has an unexpected computer or network outages. Here's to Mary, she's proactive, productive and profitable.
---
News Release Distribution
If you work with the SMB market, consider sending your original news or information to SMBNow.com!

Here are some guidelines:
1. Must be a unique article targeting SMBs
2. Must not be spammy or just a sales brochure
3. Must have accurate information
4. Must be seen as a benefit or newsworthy article
5. 300 to 1000 word article
6.
Graphic or photo requested.


SMB Now is here for the SMB Community. We provide this service at no charge in exchange for quality content from guest authors, bloggers and reporters.

SMBs are the backbone of the world's economic power. More jobs are created, more people are employed by SMB owners.

SMB Now is a great complement to your company marketing and public relations campaigns. Send us your news release today: web@xponex.com
US Mail News
If you would like to mail news, information for posting here send to:

SMB Now
6730 Roosevelt Ave
Franklin, Ohio 45005.

Posting your news, commentary or advice is at the sole discretion of SMB Now and its editors.

Advertising
Display advertising is available to approved advertisers. Details.
| | |
| --- | --- |
| | |
| | |
| | |
| | |
| | |
| | |
| | |
| | |
| | |
| | |
| | |
| | |
| | |
| | If you have an SMB targeted company, please send SMB news story ideas to: |