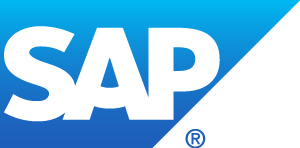 By Kevin Gilroy, Senior Vice President, Global Indirect Channels, SAP
Growing companies often look to developing markets for new opportunities; however, finding the right time to enter these markets can be a difficult balance. Recent research from Oxford Economics, sponsored by SAP, suggests that less than one-quarter of U.S. small and medium enterprises (SMEs) will be operating solely in the U.S. in three years. While SMEs are expanding their presence at a rapid rate in new markets, BRIC countries (Brazil, Russia, India, and China) are becoming old news: the acronym has been amended by many economists with "S" for South Africa, and lately, "I" for Indonesia. Other countries like Turkey and South Korea are ripe for entry even though they were hardly considered just a few years ago.
Companies must act more quickly on opportunities in emerging markets than in the past. For example, a recent survey by Accenture found that 80 percent of executives say they are focused primarily on high-growth markets in emerging economies, and 73 percent believe their companies must speed up efforts to build market share in these countries – lest they miss out on a crucial window.
Companies need to act quickly, but be mindful of rushing. Besides timing, companies should also keep in mind partnering, hiring, and flexibility in both technology infrastructure and business processes to avoid making mistakes in global expansion. Here are five things SMEs looking to expand should consider:
Don't always be the first to market. Companies need to move aggressively when the time is right, but that does not necessarily mean being a first mover, says Babak Hafezi, CEO of Hafezi Capital, a McLean, Virginia-based management consultancy. First movers often make many mistakes, so a second or third mover has the opportunity to learn from them. Collect best practices and have a solid plan ready to enact once in the market.
Use joint ventures for speed. Joint venture partners can gain precious time in the often onerous political and legal processes that foreign companies face by helping them understand cultural differences and establish critical relationships. Having this partnership can help eliminate a lack of local knowledge as a hindrance to growth. For example, by setting up a joint venture with a local Brazilian company, one technology company was in the marketplace within three months, recalls Hafezi.

Consider hiring an expat. Hiring local people can work fine, but hiring someone who is familiar with both the business customs and culture of U.S. and the emerging market is even better. "If you happen to find a Latin American that has worked for the company in the U.S. for a while and wants to go back home, that's always a great fit because then you get both the advantage of understanding the corporate culture as well as understanding the culture in the emerging market," says Bryan Pearce, Americas Director with Ernst & Young.

Localize your technology strategy. Locals, even IT executives, likely won't have the same level of technology maturity as employees in the home office, says Sanchit Vir Gogia, Dubai-based founder and CEO of Greyhound Knowledge Group, an IT research and advisory firm focused in emerging markets.Ensuring that resources match the skill level of the employees can help reduce the need for additional IT support or wasted resources. In Thailand, a subsidiary started with a mobile app for factory workers so that they could check on inventory status while on the shop floor instead a full-blown desktop app. "A lot of these people are not educated in technology but using a mobile app is very easy for them to learn."
Offer independence. In an emerging market the parent company should try to standardize the core of processes such as financial and hiring, but let subsidiaries put their own wrappers on things. Keeping local companies local is critical to their success in the region. Says Pearce: "What's more negotiable is how you interface and react with the people at the local level and their customers so that it is relevant and culturally sensitive."