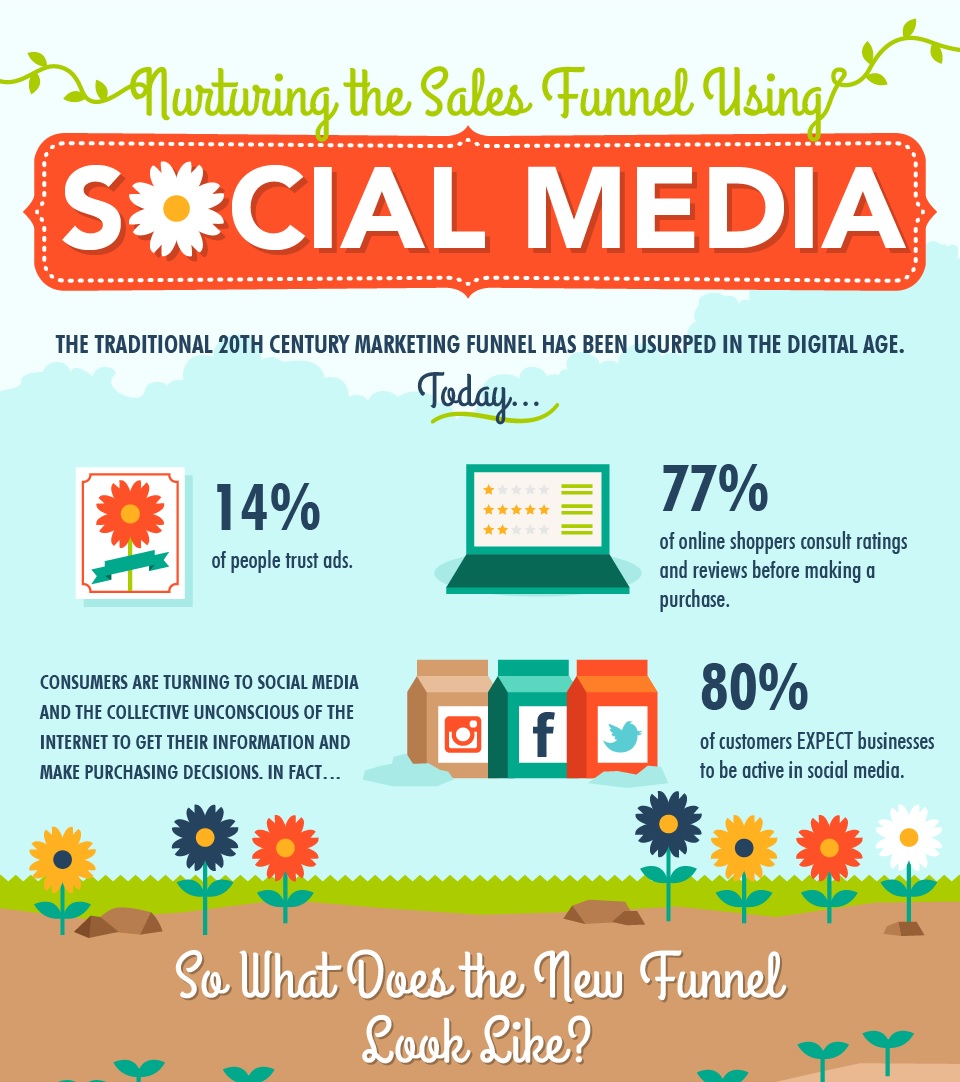 Click Above For Full Infographic
While social media has been around since the early days of the internet, it isn't until recently that advertisers and marketers are beginning to realize its widespread influence. People of all ages are now using at least one of these platforms to connect with their peers and companies. In fact, more consumers are shunning traditional advertisements in favor of social media and customer reviews to make informed purchasing decisions. Luckily for companies, the same principles of engaging customers in a marketing funnel still apply in today's digital world: create brand awareness through incremental exposure.
In a way, the dominance of networks like Facebook and Twitter has made it much easier to increase brand awareness quickly and cheaply. However, with so many other businesses competing for consumers' attention and money, it can also be much more difficult to get in front of your target audience and even get them started in your marketing funnel. In order to pique the interests and desires of your market, you must take a more relationship-oriented approach to your social profiles. If you're stuck on how to foster a community and convert them into paying customers, the infographic below will provide you with some useful tips and ideas.