Clear the Confusion: Communicate With ...
By Troy Stein, Senior Innovation Strategist for TechSmith
Management consultant Peter F. Drucker once voiced, "The purpose of business is to create and keep a customer." As a former small business CEO, I can attest to the truth and utter complexity of these words. In a small company, you are forever balancing competing priorities and if you spend too much time creating customers, you won't keep any.
The goal here is more than just finding a proper balance, but rather cloning yourself so that you can simultaneously sell and support. The key is using technology to reach current and future customers while remaining decisively human.
Imagine it's 10:00 p.m., the kids have just been put to bed and you have allocated an hour of your evening schedule to catch up on emails from the day. You uncover a few customers that are unhappy (it happens) and you need to address their issues. What's your plan of action? It's too late to call. A voicemail might come across as "ducking the issue." An email explanation might be good-enough, but it won't strengthen the relationship. What you want is the empathy and impact of a personal visit without the time.
Thankfully there are applications that can record you, your voice, your video (optional) and even what's on your computer. You can record your reply with a quick video. A two-minute message takes two minutes to record. Screencasting software such as Snagit or Camtasia allow you to visually communicate with a quick, personal touch. So tomorrow, your customer receives you and your message in video format, while you are working elsewhere.
Allyson Parson clones herself with the best of them. Allyson is a guest relations manager at restaurant and catering establishment, Café Milano. She undertakes a wide array of responsibilities and projects each day – from onboarding new employees to updating the daily menu – requiring her to abide by a strict schedule. With a little help from Snagit, she has found an effective way to clone herself and look like a rock star in the process.
On top of all her other duties, Allyson also provides tech support for her boss. As she sees it, she needs to be visually present, not physically. So rather than a long face-to-face support session or a lengthy email (which he won't read,) she sends him a screen capture showing exactly what he needs, freeing her up for other responsibilities.
The inclusion of screencasting tools within your small business toolkit gives your company's internal and outbound communication a human touch that customers resonate with. Time after time, I hear from customers like Allyson who say video has opened a world of possibilities for their small businesses, whether it's developing stronger relationships with clients, or eliminating confusion from unclear and all-too lengthy emails.
With our daily lives becoming more and more visual through technology, it's time to take the pressure out of your small business priorities and put the joy back into your job with visual communication.
Troy Stein is Senior Innovation Strategist for TechSmith. In addition to his day job, he enjoys playing and coaching soccer. You can follow him @troystein.
---
Symantec Report Helps Online SMB Music...
Symantec Internet Security Threat Report Helps Online Music Store Keep Rocking
By Thomas Beohm, IT Manager at CD Baby
When I read this year's Internet Security Threat Report by Symantec (ISTR), it confirmed how dangerous it is to underestimate cybercriminals. As an online business, CD Baby is completely dependent on our eCommerce site, and any threat poses a serious risk to our business. Cybercriminals are creating new tactics such as watering hole attacks that compromise legitimate business websites, using them as a springboard to attack other organizations. This is especially a risk for smaller businesses.
In fact, I was surprised to see how much of an emphasis cybercriminals are placing on SMBs, with 31 percent of all targeted attacks directed at us. The ISTR called out the overall increase in targeted attacks in 2012, and we've seen some very sophisticated attacks in our company over the past few months, even spoofing our own internal addresses. While we thought this meant a compromise of our accounts, the report showed that this can indeed be a targeted attack as well, and knowing that helps us with our security moving forward.
For a long time, I have been emphasizing the need in the company for multiple layers of security that can mitigate the impact of a security incident on any element in our IT architecture including desktops, laptops, servers and critical business applications like our website. As IT staff we also know that each layer of security has to incorporate multiple protection technologies in order to defend against today's sophisticated threats. And, because our website is absolutely essential for our business to keep running, we know that it's vital to apply consistent practices at every layer of security, rather than just flipping the switch on a security solution and hoping for the best. Closely related to this is the need to manage vulnerabilities in browser plugins like Java and Flash. This has been a challenge for us, managing the constant updates needed for the apps our employees are using, but the report underscores the importance.
While in the past our Mac users have not seen the need to run antivirus software, the ISTR shows that the trend in Mac-based threats is rising. The more mainstream Apple computers and mobile devices get, the more cybercriminals will be targeting them, as well as developing new threats that work independently of device or operating system. We've decided that our Mac users need to be protected as well as our PC users are, so we've rolled out endpoint security to all our Mac machines, and we're working to educate all of our employees on the sophisticated ever-evolving threat landscape.
As the IT manager of an SMB, security is never far from my mind. And while I work hard to understand and defend against all of today's threats, it's helpful to have information as comprehensive as the ISTR to supplement that knowledge. It's always a challenge for IT in a small business to get the funding needed for security if there hasn't been a crisis, and the ISTR helps strengthen our position as we work with management. I know I can rely on the report to provide direction as I work to keep our business safe.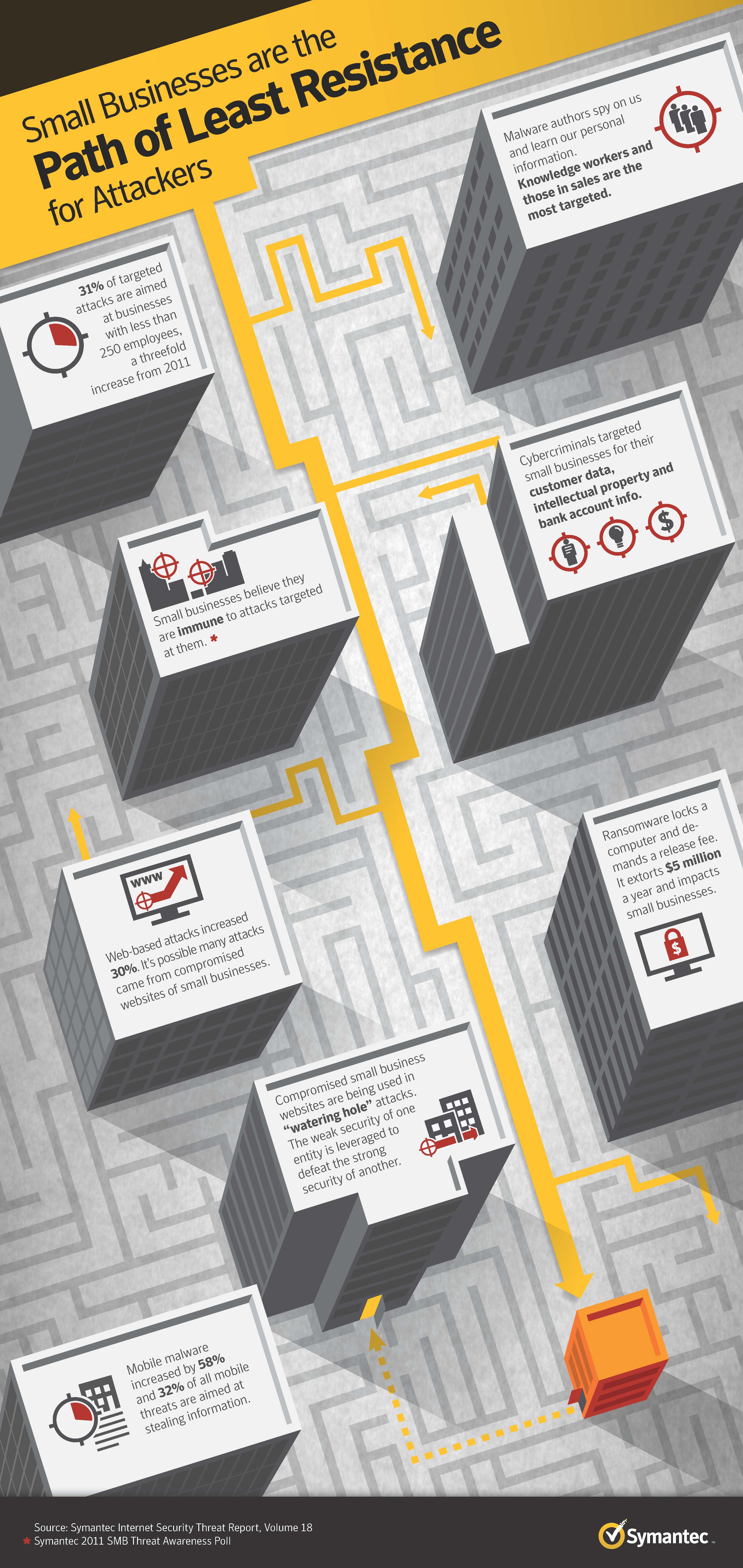 ---
5 Tips to Find a Top Supplier Without ...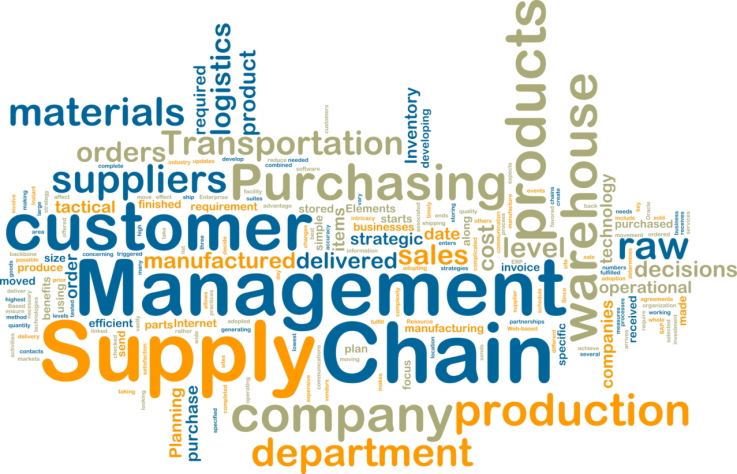 Every year around April, tens of thousands of people fly across the globe to Guangzhou, China for the Canton Fair, one of the largest trade shows in the world. It's big, overwhelming, and can come with an expensive price tag. The good news is that in the age of e-commerce, you can find the suppliers you need without boarding an airplane or paying any entrance fee.
Alibaba.com's Michael Lee, Director of Global Marketing, offers the following five tips for businesses wanting to trade globally:
1. Exploit the power of the web and find the right platform. E-commerce opens up the entire world as your potential source of products or supplies. It's convenient, cost- and time-efficient. You can find suppliers working in your field and drill down to identify highly qualified manufacturers whose factories will work with you to produce top-quality products.
2. Trust your gut: first impressions count. Make sure the manufacturer's website is updated regularly and rich in information. This usually means they are more serious about doing business with professional customers, and have stronger capabilities.
3. Visit virtual trade shows. Rather than traveling half way across the world, peruse different potential suppliers from the comfort of your desk. Alibaba.com's Expo-Center– a platform that is effectively a showcase of some of the best-performing suppliers with new, unique products– is a good place to start. Buyers can rest assured that they will receive a response within 24 hours after contacting a supplier featured there. They can also "visit" the different seasonal Virtual Trade Shows held within the Expo-Center through out the year to explore other high-quality suppliers recommended by Alibaba.com.
4. Verify suppliers' manufacturing and trading capabilities. Do your due diligence. Ask for detailed third-party reports on a supplier you are considering using. You can also request photos and even videos of the plant's production line.
5. Establish good communication. Talk to your manufacturer via email, Skype and IM. Double check that your requests have been clearly understood. There is no such thing as over-communicating when it comes to making sure everyone is on the same page.
Small companies, or individuals running start-ups, can and should leverage the online resources and tools available to them.With care and very little money, they can find, and do successful business with, quality manufacturers around the world.
---
Protect Your SMB From Hackers With Bet...
By Bill Carey, Vice President of Marketing & Business Development, Siber Systems Inc. Hacking is a growing problem for businesses worldwide, affecting small companies and large corporations alike. If your small business falls victim to ha...
Read More >
Predictions for 2013 SMB Cyber Attacks...
Ransomware is the new scareware Ramsomware goes beyond attempting to fool its victims; it attempts to intimidate and bully them. Cybercriminals have solved this problem By using online payment methods to collect the money, ...
Read More >
SMB Online: How to Attract Customers D...
How to be Found Online: New Customers for the Holiday Season and Beyond by Court Cunningham, Chief Executive Officer, Yodle As 2012 comes towards an end, a lot of SMB owners are determining what they can do to have a great holid...
Read More >
4 Tips for SMBs to Improve Their Onlin...
By: Jeff Beard, general manager and vice president, Localeze When a potential customer searches online for a local business, they are usually highly motivated to find a specific product or a service. To take advantage of such ready-to...
Read More >
SMB Tips: 15 Ways to Overcome Overload...
Now that the presents have been unwrapped and the halls have been undecked, it's back to the daily grind. And while you'd love to feel energized and excited about jumping into 2012, instead you're weighed down with dread. Yo...
Read More >
3 SMB Web Security Tips
by Alan Wlasuk According to recent research, 73% of organizations have been hacked at least once in the last 24 months through insecure web applications, including websites. And with the public breaches of Sony, RSA, and Citigroup mos...
Read More >
SMB Web: hotfrog can help with Traffic
SMB Marketing: Email vs. Social Media
New Microsoft Outlook Tool for SMBs
SMB Time is Money and by Time, I mean ...
Public Email and the Sunshine Law
Adding an E-Store is still worth the m...
Small Businesses Embrace Web Marketing
Yahoo! Phishing Protection from SMB co...
Is your SMB Website Old School? (Upgra...
Smaller Search Engines Matter for your...
Get your SMB Website in Yahoo Director...
SMBs use of FrontPage
Link up Your SMB Website
Goodmail good for SMBs?
How To Build An E-mail Program
Bad Email Campaigns
Delivering your SMB Message via the We...
Google gets Jagger Upgrade
Social Inter-networking
SMB: Test Your Email Strategy
Who Are The Real Pirates?
SMB Website = Growth
What To Look For When Hosting Your Web...