Ten Tactics for Increasing SMB Website Sales
Tuesday, December 18, 2012
Posted by Brawlin Melgar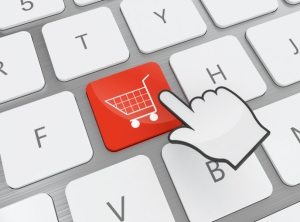 Margins are thin for nearly every small or medium-sized online business. The companies that thrive are able to find cost-efficient ways to both boost their sales and build long-term brand loyalty. These firms consistently focus on the consumer's needs, ensuring their site's content, design, and customer service are all geared towards helping the consumer complete a sale.
Properly used, these ten tips will help companies to boost their website sales, helping to turn more site visitors into actual customers.
1. Build effective call-to-actions that do not give your customers too many options. You want to drive people to either purchase now or at least contact you to resolve any questions. The call-to-actions should provide compelling reasons for your product and service, and should be both prominent and direct.
2. Make it easier for customer inquiries to be asked and answered. Online live chat is a must for any business that wants to capture the maximum number of prospects. Live chat solutions are simple to install and can be easily managed by existing customer service staff. Many shoppers under 30 will simply not use the phone or email, so you have to adapt to their needs and provide an instant communication vehicle.
3. Prominently display testimonials and a section for customer reviews. Testimonials are especially useful for higher-cost products where the buyer might take more time to consider a purchase. Customer reviews provide your shoppers with unfiltered opinions about the quality of your goods and your overall service. Some consumers read reviews before every meal, hotel stay, and product purchase, so the absence of reviews might raise suspicions.
4. A quality return policy should guarantee satisfaction and fast returns. Time is universally the most valuable commodity, so anything you can do as a business to reduce the customer's time is the right choice. Shipping and payment methods should also be prominently displayed and easy to understand.
5. Suggest a sense of scarcity and urgency to encourage purchases through your engaging content. If your system allows you to pull inventory numbers and include "8 left in stock!" type information, then use it to your full advantage. Scarcity implies desirability.
6. Content should be understood by the target audience, and should always be focused on benefits. You should not assume visitors know much about your product or will understand any industry jargon, so use plain and direct language. You need to describe why the product or service is worthwhile to their needs. Talking about your business is secondary – always be customer centric.
7. Actively present product recommendations to your customers based on their past behaviors. Guide visitors to certain areas of your site to encourage them to stay longer and shop. A well-trained customer service staff can also offer recommendations. If a customer is engaging in live chat and has concerns about a certain product, then staff should be able to recommend an alternative.
8. Present crisp and accurate images. Images that show the product being used in a real-world setting are especially helpful in cases where it's hard to judge the size/scale.
9. Your offers should stylistically match your website. While they don't need to be carbon copies, you do want to show brand consistency and avoid any subconscious disconnects between a promotional campaign and your actual site. Consumers like continuity, and might not complete a purchase if something just seems "off."
10. Refine your checkout processes – Make some dummy purchases through your site to find any way you can reduce the number of steps or use technology to auto-populate or "remember" past behaviors. The checkout pages should also have a clean and professional design so customers have confidence in your handling of their personal information.
A common thread through these tips is for online companies to make things easy for consumers. That could mean simpler returns, one-click live chat services, or intuitive site navigation that presents products in a logical fashion. Consumers in this digital age have both short attention spans and access to a large number of online merchants. The companies that don't consistently look to improve their sites will simply not be able to generate enough sales to survive.
Kevin Gao
President and Chief Executive Officer
A software developer as well as a small business expert, Kevin Gao founded the Comm100 organization back in 2009 with the ambition to revolutionize the way of online customer service and communication. Since the launch of Comm100's first product, he has led the company to more than 200,000 clients all over the world. Its seamlessly integrated solutions include Live Chat Software, Email Marketing, Support Ticket, Help Desk, Forum and Knowledge Base. Comm100's cloud-based products give businesses an unmatched power to communicate effectively with their customers through multiple channels.