Prepare Your SMB Customer Support for the Holiday Season
Wednesday, December 12, 2012
Posted by Brawlin Melgar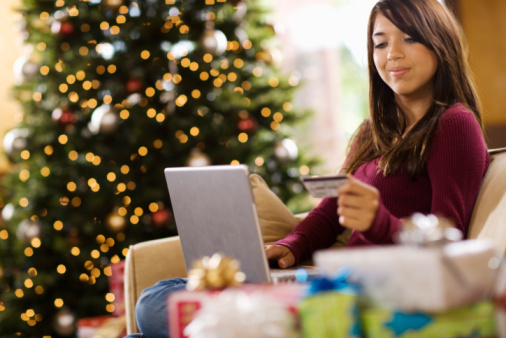 Prepare Now, Profit Later: Get Your Customer Support Ready for the Holiday Season
by Kevin Gao
The holiday season is here. While it's a joyous time for most of us, it's also the busiest time for online stores, which are expecting the biggest shopping season in the year. If you run an online store that sells gifts, food, decoration materials or any other holiday items, make sure to prepare your customer support for the inevitable flurry of extra shoppers. Customer service can make a huge difference to stressed-out holiday shoppers so it pays to keep a few tips in mind.
1. Use a live chat system for your store. The live chat empowers you to interact with store visitors in real time and help them make buying decisions. Most of us have questions about products, especially when we are comparison shopping and are in no mood to wait for answers during the holiday season. Having a robust live chat system in place gives your store the opportunity to respond to customers first. You can address customers' questions as they are raised and offer ordering alternatives, particularly important for customers not familiar with ecommerce systems. There is another bonus to live chat: One sales or support agent can chat with multiple customers and handle multiple cases simultaneously, improving efficiency and productivity. This is especially important during the holidays when stores have limited human resources and heavy customer demand.
2. Make it easy for customers to reach you. If possible, provide multiple contact options to respond to shoppers' communication preferences. Besides live chat, consider email, phone or even forum and SNS in support channels. Make it easy for shoppers to interact with you and they may thank you with sales. Secondly, place contact information prominently on your store's web pages. Show the contact options on your home page, contact page, item introduction pages as well as Facebook and Twitter pages and outgoing emails. Include available times for customer support and strategic call to action phrases, such as "contact us" or "chat with us". Enabling on-demand communication with shoppers is half the job to reach a sale. A live chat system provides the opportunity to demonstrate why your store is the most helpful place to complete a purchase.
3. Set up a FAQ page or knowledge base. During the holiday season, visitors, orders and support inquiries increase. In customer service the 80/20 rule applies as well: 80% of the customers are asking just 20% of the questions and most have similar questions. Instead of having valuable sales and support agents answer same questions repeatedly, build a FAQ page or knowledge base (a dynamic FAQ system), which details answers to frequently-asked questions, such as product specifics, return policies and shipping. . Providing this service decreases your support workload and increases customer satisfaction by eliminating wait time for a simple answer. The FAQ page or knowledge base also can serve as a repository for canned responses, useful in helping agents become more efficient and training new customer support employees.
4. Group your agents into different departments. It can be overwhelming for agents to know every detail about your products and services, especially in large stores offering a variety of goods. It takes time for agents to become familiar with complicated sales procedures and time is limited during the holidays. Stores can improve agent efficiency and professionalism by grouping agents by category of product sold or other criteria to ensure that incoming customer requests are directed to appropriate departments or agents. Agents also can quickly become experts in their areas, enhancing the store's reputation for exceptional and efficient customer service.
5. Hire more help. If your store is likely to receive more inquiries this year than last year, make sure to have enough staff on hand to answer phone calls and respond to chat requests as well as emails and SNS posts. Add temporary help and make sure they are familiar with the store's FAQ, knowledge base or canned responses. Offer those workers flexibility by allowing them to work onsite or from home to achieve a seamless delivery of customer support.
Achieving sales during the holidays doesn't have to be complicated. Online stores can prepare for the onslaught of customer questions by adding simple features such as live chat and other customer communication channels. Improving the customer's experience during interaction with your online store can help make this holiday season the happiest - and most profitable.
About the Author
Kevin Gao
President and Chief Executive Officer
A software developer as well as a small business expert, Kevin Gao founded the Comm100 organization back in 2009 with the ambition to revolutionize the way of online customer service and communication. Since the launch of Comm100's first product, he has led the company to more than 200,000 clients all over the world. Its seamlessly integrated solutions include Live Chat Software, Email Marketing, Support Ticket, Help Desk, Forum and Knowledge Base. Comm100's cloud-based products give businesses an unmatched power to communicate effectively with their customers through multiple channels.