16 SMB Sales Rules inspired by Estee Lauder
Tuesday, August 28, 2007
Posted by Brawlin Melgar
by John Beagle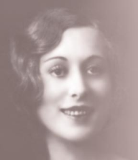 Estee Lauder started life as a small business woman.
Average looking without makeup, with makup she was attractive, shrewd, chic and on the cutting edge most of her life.
The clothes she created changed the way women looked and how they looked at themselves. She had a saying...
"If you don't sell, its not the product that is wrong, it's you." Estee Lauder

If you manage existing clients and call on new prospects, you should consider these 16 SMB sales rules:
1. Stay in touch with current prospects and clients on a regular basis.
2. Be the 'professional' or 'expert' authority on your product or service.
3. Ask for a referral from every client.
4. Recontact past clients for up to 5 years.
5. Form strategic alliances with vendors, industry experts, competitors.
6. Speak or participate in industry, or area events or just meet with as many strategic people as possible.
7. Make sure you have a 'call to action' on your website.
8. Develop compelling specials or sales offers
9. Schedule a planning session with clients, help plan the upcoming months or years orders.
10. Send Thank You cards
11. Followup all sales quotes with a phone call, verify reciept and accuracy of information.
12. Get 'inside' help from fellow sales professionals within your organization
13. Don't refer to your competitors as competitors, always take the high road, say something nice.
14. Don't get emotionally involved. Salespeople don't have problems, customers do.
15. People rarely say what they really mean when the reject you. Find out the real reason.
16. Identify the decision maker. Its harder to sell a group than an individual. So find that key person and make sure you speak, email and communicate directly to him or her.
Good luck SMB sales reps.