3 Ways SMBs Can Effectively Target and Engage Millennials
Wednesday, March 27, 2013
Posted by Joel Thompson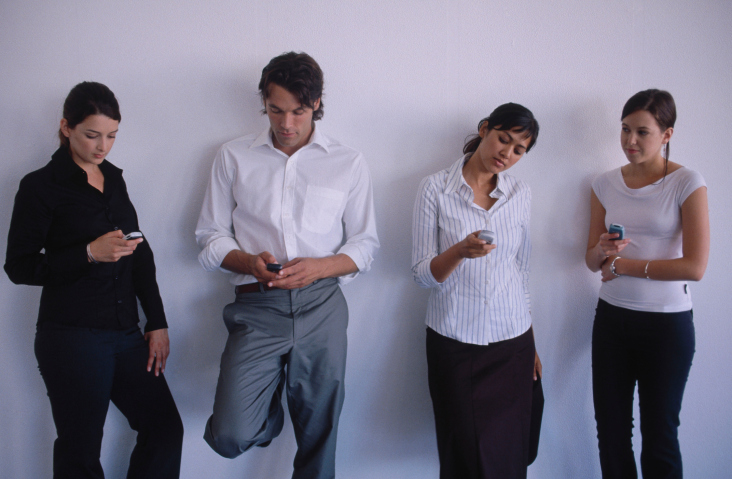 By Susan Vitale
Susan Vitale joined iCIMS in 2005 and serves as the organization's Chief Marketing Officer. In this role, Susan directs iCIMS' business strategy to drive corporate growth. Her responsibilities include developing new business opportunities for iCIMS via new product lines, exploring expansion into new international markets and developing additional revenue streams through channels. Susan works closely with linking iCIMS' business vision to the product roadmap to ultimately help bring valuable new functionality to market through iCIMS' Talent Platform.
Prior to overseeing corporate strategy, Susan was iCIMS' Director of Marketing for two years, leading all strategic marketing initiatives including demand generation, brand management, promotions, and public relations. Susan holds a BS in Marketing from Lehigh University.

The generation that came of age around the turn of the century has some unique characteristics, including an unprecedented comfort level with digital communications. Members of "Generation Y" - 75 million-plus strong - tend to use social media and mobile technology almost exclusively to communicate. This has small businesses that are seeking the best and brightest Millennials rethinking the way they reach out to the group. Here are three tips to consider when building a recruiting strategy to target Generation Y:
1. Create an employment brand:Many larger companies have already incorporated mobile technology and social media outreach into their recruiting efforts, communicating a brand message within familiar venues to make sure they reach Millennials. Small businesses that haven't yet done so should consider getting on board too, using multiple touch points - including text messaging and social media - to promote open positions to the next generation. Select recruitment advertising technologies can enable small businesses to affordably leverage their employees' social media profiles to promote their open positions, improve employee referrals, and increase reach for their employment brand. To communicate with Millennial candidates, companies are establishing employment profiles on Facebook, LinkedIn, and Twitter to give candidates who use these platforms an easy way to learn more about the company. Some organizations are putting a social media-savvy employee in charge of their company "voice."
2. Offer opportunity and flexibility:Millennials tend to value entrepreneurial environments that reward calculated risk-taking and offer flexibility. Luckily for many smaller companies, this describes their work environment, giving them a leg up on their larger peers. As a group, Millennials are also more likely to expect open, frequent communication and ongoing feedback, so smaller companies looking to attract the best and brightest Millennials should take these generational attributes into consideration while building and communicating their brand.
3. Consider an integrated applicant tracking system: Managing multiple touch-points during the recruiting process can be a challenge for smaller companies that have limited time and resources to handle manual job postings and responses on a variety of platforms. An integrated applicant tracking system (ATS) may be the answer, allowing those in charge of recruiting to promote positions on Facebook, LinkedIn, Twitter, and other sites and enabling them to schedule post frequency and manage responses with automated tools.
Because they grew up with instant communication tools and continuous access to the Internet, communication styles more than anything else set Millennials apart from previous generations, and potential employers who are targeting Generation Y will get the best results if they foster an open communication policy - before, during, and after the recruiting process.
By creating an appealing employment brand, offering working conditions that are in line with Generation Y values, and using recruiting technologies to manage applicant touch-points, maintain constant contact, and extend the employment brand reach, small businesses can compete with their larger counterparts for the best Millennial workers - and win.