7 Steps to Start Your SMB
Thursday, April 4, 2013
Posted by Kyle Thompson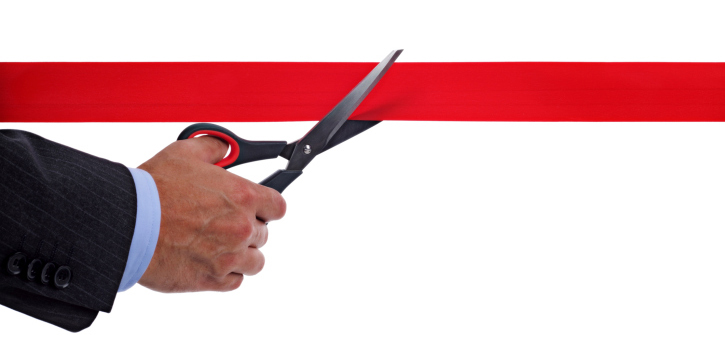 Finally gathering up enough courage to start your own small business is a feat of which you should be proud. Many individuals never feel quite that brave, and they miss out on some excellent opportunities as a result. What are seven steps you should take to start out?
Sources of Funding
While thinking about the financial matters right away is not the most fun way to approach the situation, it is one of the most practical. If you do not have enough money to start your small business by yourself, then you are going to have to qualify for some sort of loan to get things going.
Defining Target Audience
One of the steps you'll need to take is to advertise your business; however, before you can do that, you need to define your target audience. Look at the demographics of the people for whom your product or service is created. Decide what they want to see in advertisements and in the products or services themselves.
Marketing Strategies
You don't want to open the doors to your business on the first day only to discover that no one is there to go shopping or for a consultation. Once you have that target audience figured out, you can start to post advertisements in places where these people will see them.
Social Media Presence
Another way to generate excitement about the start of your business is to start a social media page. With a Facebook page or another type of site, you can create some hype for the day that you open. Furthermore, you will be able to connect with fans and share your page with people who might be interested.
Building a Team
Unless you are planning to work by yourself and for yourself alone, you need to work on putting together a team of people. Putting together a team means hiring employees who are going to work on specific jobs. For example, you might have a graphic design team and a marketing team.
Final Product Tests
Of course, when you were putting together the products and starting to make a name for yourself, you were certainly testing the problems. Now is your last chance to make any improvements on these first models. It might be wise to release a few of them to the public to get feedback from real customers before they actually go on sale.
Continuous Evaluation
You do not want to think that a one-time evaluation is enough for the success of your business. You always want to be considering new ways that you could improve the products and you want to think about to better the company as a whole for the future. It's a big responsibility that you have taken on, and using a critical eye will help to enhance your business ventures.
Starting a small business truly is quite exciting, and you are probably so thrilled to have this opportunity. Now, it's going to be about making sure the business continues to be successful.