SMB Marketing: 10 Email Marketing Tips
Sunday, November 13, 2011
Posted by John Beagle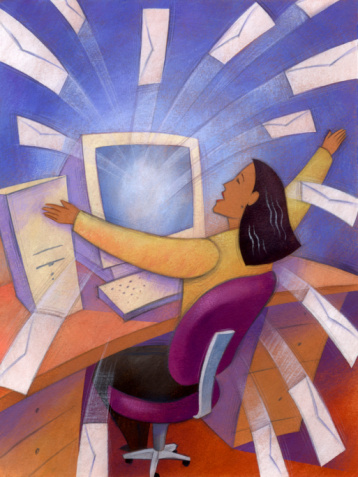 The days of sending a generic email to thousands of subscribers and seeing a great response rate are gone. Successful SMB email marketing campaigns now require a strategic and informed marketing professional behind them.
A recent survey by Act-On Software, makers of a cloud-based marketing automation platform for the Fortune 5,000,000, of over 1,270 SMBs found that email is the most commonly used marketing vehicle for SMBs with 94% of respondents using it regularly. There's no question that email marketing is one of the most frequently used marketing tactics for SMBs – but is it being used effectively? Review the 10 tips below to ensure that your email marketing campaigns are successful.
10 Ways to Amplify Your Email Ripple Effect
1. It's all about deliverability, verifiability, and bounce reduction.
Permission-based lists and clean data have the best chance of getting response. Make sure your email solution has high deliverability rates and can track message activity (deliveries, bounces, clicks); or you're just wasting marketing dollars.
2. Aim Before You Send: Email marketing starts with targeted, clean, and compliant lists. Build your email lists based on specific attributes and behaviors of your target audience to best capture attention and encourage response.
3. Create a marketing ecosystem that walks, talks, and works together.
Your email campaigns, website, social media channels, and sales team all need to have the same key messages and value propositions. Give your prospects an easy way to respond to your offer; wherever and however they find it.
4. Give your lists a fighting chance. Build trust with prospects by providing them with opt-in opportunities, delivery preferences, and privacy settings. Follow up with valuable content with relevant subject lines and messages. Avoid spam-trigger words: "Free," "Discount," or "Click." Test before launching.
5. Don't Ignore Opportunities to Improve Conversions: When analyzing the success of an email, determine what recipients clicked on vs. what was ignored. Note where the majority of prospects navigated away from your content and adjust future email campaigns based on these results.
6. Email haiku - You've got 3 seconds to make an impression.
Can you answer these three questions: "What am I asking them to do?", "Why should they care, or do it?", and "Am I making it easy for them to act?" Have just one objective in an email, and make your call to action clear and easy to respond to.
7. Be Human: Write your email as if you are speaking to an audience of one. Ask the recipients opinion and present future content that addresses these conversations. And whenever possible, have the email come from a real person, such as the CEO, CP of Sales, CMO, or other appropriate contact.
8. Avoid the dreaded "Big X" - How to beat the preview pane.
Don't make prospects click "download image" to even understand what you're offering. Focus attention on the message and call to action. Downsize your banner and make it clickable. Shorten horizontal graphics, move up a promotional message, or add header box to increases response rates.
9. If you aren't tracking behaviors and metrics you're missing the boat.
Demographics, psychographics, online and offline interactions, transactions, and responses deepen customer profiles. These should be used to drive personalized, relevant, and timely communications, as well as sales engagement.
10. Drive Conversions Through Social Media: Take conversations outside the inbox and integrate socially by creating a site with social media sharing capabilities. When a prospect shares your content, track the activity to gain knowledge for future campaigns. Social sharing is the new viral marketing.
If your organization is like most, the demands on marketing to fill the pipeline take precedence over other initiatives. So it comes as no surprise that most marketing organizations focus their time and money on generating new leads. Ensure that your organization is making the most of its time and money and begin implementing these 10 tips to amplify your email ripple effect.