New Software Solutions Help Keep SMBs on Track
Friday, January 23, 2015
Posted by John Beagle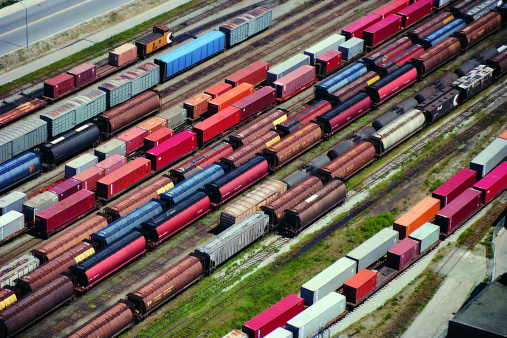 by Alex Smith
Bill Clerico talked previously on how web innovations have brought about an era of unmatched production and prosperity for small businesses, making it much easier for entrepreneurs to access valuable tools and develop crucial ideas. Incorporating these new solutions into traditional businesses' practices is exciting; it improves the productivity of a small business by giving employees a new outlook or perspective on everyday tasks.
It makes sense for businesses to invest both time and money into tailored software. The increasing adoption of cloud based technologies in software is creating new platforms for better business strategies, on which innovation is growing. Most importantly, they are improving the overall functions of a small business, helping to cut costs whilst providing easier ways of accomplishing important work.
Working toward the important goals that will make a small business succeed is difficult, but also hugely rewarding. Defining these goals early on will give you and your team something concrete to strive toward. One of the most difficult barometers to set is finances; without a clear idea of which areas require more or less spending, small businesses can find themselves in difficult situations. In a continuing effort to assist effective planning, new solutions such as budgeting and forecasting software help businesses keep track of current spending patterns, which is crucial during the early developing stages of setting a financial plan. Marketing planning tools can also be important to spurring initial growth, by allowing users to easily maintain social media and marketing platforms within unified software programs.
Adopting new software solutions can also prevent outdated internal systems from hampering the financial performance of a business. Notable cases have seen simple arithmetic errors wipe profits from balance sheets; as an example, British clothing manufacturer Superdry wiped £170 million from its share value in 2012 after its internal control systems failed to convert elements of its accounts properly, leading to a £2 million shortfall in stock. It later conceded that rapid expansion and a lack of history to base its financial projections upon had made it difficult to predict. Making sure internal practices do not prevent growth is important to small business success, where-as software solutions are scalable and can adapt to continued growth within a developing business strategy.
Online based businesses, especially eCommerce platforms that store sensitive customer data, are also becoming increasingly vulnerable to cybersecurity issues. Sophisticated attacks have made businesses aware of their own security needs, and the importance of protecting sensitive information from unwanted attention. A data breach at any level can be devastating for a small business, by putting user trust massively at risk and threatening the entire framework on which the business has been built. Being better equipped to fight this illicit activity prevents security breaches, such as storing valuable information in an offline hard-drive or in highly secure cloud based storage services.
New software solutions are ultimately enabling small businesses to achieve a sense of stability, opening up possibilities that hugely benefit the actualisation of their goals and strategies.