Democratizing Fortune 500 Tools To Manage SMB Receivables
Wednesday, June 5, 2013
Posted by Andy Wendt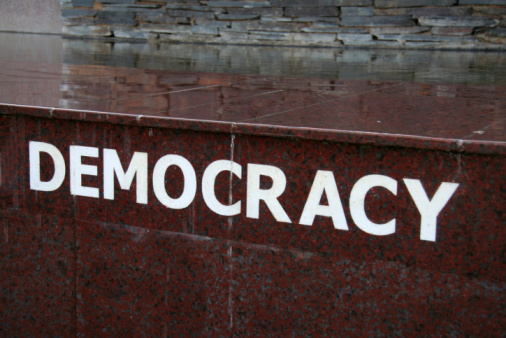 For years, Fortune 500 companies have had access to tools that have helped optimize their business practices and function at maximum efficiency. They've had access to technology that was, at the time, monetarily inconceivable to smaller businesses. With the advancements in technology, we now stand at a place where technology is actually making things more affordable for small businesses.
Funding Gates, a New York based company that has recently launched online receivables management software for small businesses, is a perfect example of such democratization. As no surprise, Fortune 500 companies often experience problems getting paid, yet they are not alone. In fact, one in two small businesses also have problems collecting on past due accounts. However, unlike large companies, the tools available to them commonly include spreadsheets, notepads, and pen and paper to tackle this problem.
Funding Gates has developed an online software that seamlessly integrates with a business' accounting software, such as Quickbooks, and starts prioritizing which accounts should be addressed first. With a few simple clicks, businesses can take actions to drastically reduce the time it takes to get paid. In addition, every interaction with a customer gets automatically logged within the software so nothing falls through the cracks.
Funding Gates believes that the user experience should be at the core of the software. The design is simple and powerful, and the rich interaction the software provides gives users a greater level of freedom. Managing receivables should be the easiest part of running a business, and users of all types and status within an organization should be able to do it. By offering software to small businesses that is in fact easy to use and elegantly designed, the result becomes better decision-making at all levels of the organization, ensuring that chances of success are maximized.
The software has been extremely positively received in the market. It currently manages millions of invoices and has helped users reduce their outstanding invoice amounts by tens or hundreds of thousands of dollars. For a business with razor thin margins and limited resources, this can be the deciding factor whether they survive.
Additionally, great things happen when democratization of technology occurs. What Funding Gates has found is that empowering businesses with this technology emboldens them too. Customers start offering suggestions and ideas of features that will help them address their own AR needs and those of all users of the software. Based on this innovative feedback from users, Funding Gates continuously deploys new features that drive value and help small businesses become successful.
About Funding Gates
Funding Gates, a New York-based company, provides an easy-to-use, online accounts receivable management software to small businesses, giving them transparent control of their customer accounts throughout all stages of a credit sale. Businesses can now effectively and easily monitor their entire customer portfolio and take necessary actions in order to drastically reduce the time to collect on past due invoices.
For more information, please visit www.FundingGates.com. You may also access the software directly through the Intuit App Center: http://appcenter.intuit.com/fundinggates