ClickStreamTV Brings Enterprise Solutions to the SMB
Wednesday, August 8, 2012
Posted by Brawlin Melgar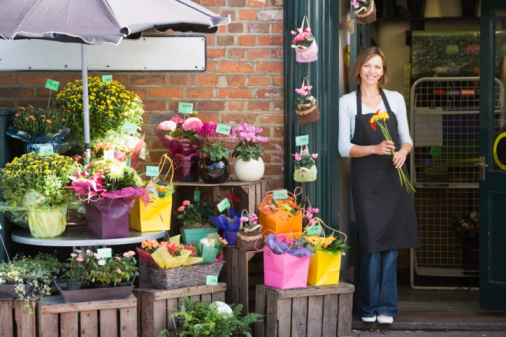 ClickStreamTV has executed a strategic partnership with Klickthru to create an online advertising solution that combines the retention power and conversion rates of video with the high traffic and visibility of an online advertising network.
ClickStreamTV is the only platform on the market with integrated marketing tools such as our complete Video Email system, Video Blogging, and Social Media Module. Adding the Klickthru suite creates a full Marketing and Advertising System, the first and only of its kind in the industry.
Klickthru offers a platform of Web and Mobile tools for PCs, Tablets and Smart Phone devices that dramatically increase Web "stickiness" and CTRs, in addition to raising conversion rates and ROI.
The unique and compact Klickthru interface contains a combination of keyword relevant articles from Content Providers like Yahoo or The Associated Press along with keyword related video thumbnails from ClickStreamTV subscribers.
Clicking on a video thumbnail launches a short preview. A second click brings the viewer to the video on the ClickStreamTV Media Player on the client's website where the viewer has access to expanded content, merchandise, the option to buy, and information that initially brought the viewer online. This process is perfectly suited for the Web, where pushy methods such as banner ads and pre-roll videos turn viewers away.
The already cost-effective buy/conversion rates generated by the Klickthru system will be greatly enhanced by the proven higher engagement numbers generated by video, (four- to seven-times higher engagement and response rates compared to static ads—DoubleClick).
"This integration of an online advertising platform within a self-contained OVP results in an incredibly easy-to-use, do-it-yourself, system that will, at a minimum, generate conversion rates (sales), six times more efficient than standard online advertising," explains Kevin Yahl, founder of ClickStreamTV. "This product enables the SMB to sell products, services, and video content to an ever-expanding client base though its website on the global marketplace."
"Our goal at ClickStreamTV is to level the online playing field and offer the Small-to-Medium Business a complete, and cost-effective platform on par with Enterprise solutions," adds Yahl. "The integration of the Klickthru marketing platform into our comprehensive SMB solution enables our clients to take full advantage of the Web's global reach."
For more information about ClickStreamTV, please visit www.clickstreamtv.com or contact Joe Curtin at joe@clickstreamtv.com