4 Tips for SMBs to Improve Their Online Presence
Wednesday, November 7, 2012
Posted by John Beagle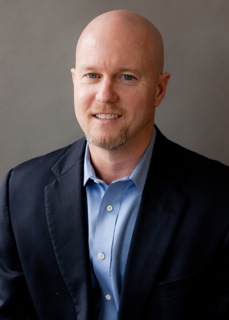 By: Jeff Beard, general manager and vice president, Localeze
When a potential customer searches online for a local business, they are usually highly motivated to find a specific product or a service.
To take advantage of such ready-to-buy customers, businesses need to be sure that their accurate contact information appears on major search engines like Google, Yahoo and Bing, on Internet Yellow Pages sites and social platforms, mobile apps, GPS devices and review sites like Yelp.
How can a small-to-medium-sized business quickly and efficiently navigate the growing complexities of local search?
Make sure you follow these important best practices:
1) Be Sure Your Business Can Be Found Online
Start by updating and managing your online business listing. A business listing consists of the business name, address and phone number (NAP) as well as other enhanced content like hours of operation, products carried, services, website or user generated reviews.
If a business listing is not managed and updated frequently, it may be added to local search platforms based on advertising details from a variety of sources that do not always include correct or consistent NAP or enhanced details.
Review how your business appears across online and mobile sites so you can identify any inconsistencies or see if your listing is missing altogether. If your business is not found on a particular platform, work with a company like Localezeto help you through the process or submit your listing to multiple sites one by one.
2) Maintain a Consistent Name, Address and Phone Number
Keep your online NAP accurate and consistent with the true identity of your business. If you or someone else modifies your business name in a local listing, multiple business identities could be created, which can hurt the way search engines rank your business in online search results.
If you own a nail salon called Jane's Nails and you begin offering spa services, do not alter your business name online to appear as a spa, e.g., Jane's Nail Salon & Spa. If two business names are found for your business online, two different identities will be created making it hard for consumers to find you. Instead, try adding the keyword or service of "spa" within your online business listing.
Also, descriptive content including photos, social check-ins and reviews aren't always tied to the correct business listings when businesses have multiple online listings. A Foursquare user might add a comment that your salon has the best service in the neighborhood but if they attach the review to an incorrect listing, this rich content could be lost once the listings are eventually reconciled.
3) Don't Confuse Your Online Business Listings with Advertising
Advertising should be used to generate customer leads, but it should not alter your core business listing. Your online business presence should remain true to your business identity so it can appear consistently on all local search platforms.
For example, pay-per-call phone numbers (call tracking phone numbers included in ads to measure leads) are valuable for advertising, but not for local search business listings. Keeping your phone number consistent and free of advertising numbers that stray from your true business identity improves the chance that your business will rank high in search results.
4)Create a Long-Term Business Listing Strategy
Finally, managing the online listing for your business requires a long-term strategy so that you can maintain the information across search engines and social sites. It is not enough to correct the information once. Validate the business listing often. This ensures that your business information is accurate and is being distributed to a large and diverse pool of local search, mobile and social platforms.