Emerging Global Opportunities For American SMBs
Wednesday, February 6, 2013
Posted by Andy Wendt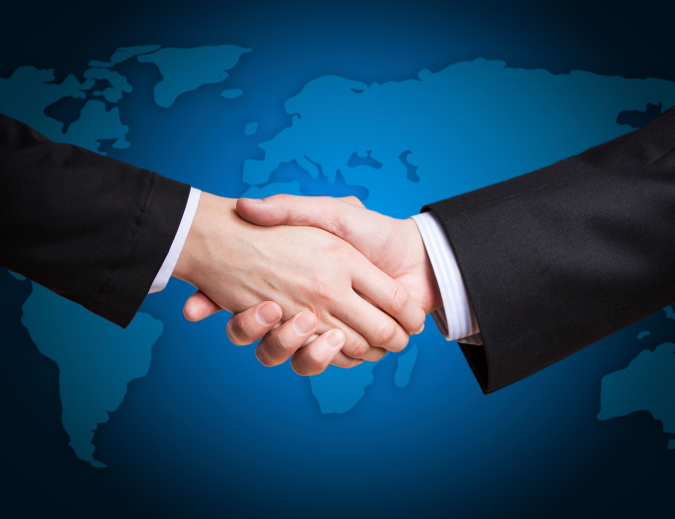 How do I determine the best markets for my business?
Whether you are importing or exporting, conducting research on countries to do business with should be one of the first things you tackle. When identifying markets, business owners should pay attention to specific growth sectors within each country.
It is only natural to feel a bit timid when thinking about navigating in markets with foreign political, economic, and even cultural norms. So, with almost 200 countries spread over the globe, how do you begin to hone in on markets where your efforts and products will be best received? Research, research, and more research.
For starters, it has never been easier to conduct research via online resources that can be crucial in determining which markets to explore. Relevant information on key growth indicators for emerging markets such as GDP, population, geography, and relevant taxes and tariffs are all available at your fingertips. Numerous local and federal trade and government agencies as well as Chambers of Commerce websites can provide you with additional information on how to globally expand your business.
How can American SMBs maximize business opportunities through the National Export Initiative?
The National Export Initiative (NEI) demonstrates the American government's commitment to serving as a strategic partner of American SMBs and in promoting the export of goods abroad. It primarily focuses on supporting American companies by promoting exports, creating opportunities for credit, eliminating or reducing trade barriers, and enforcing rules and regulations—with the overall goal of doubling exports by 2015. The Obama administration has set a goal to double U.S. exports by 2014, as 95 percent of the world's consumers live outside of the United States and theInternational Monetary Fund has forecast that nearly 87 percent of world economic growth over the next five years will take place outside of the United States.
This is an ideal time for SMBs to consider international expansion. As a SMB owner, it is important to stay abreast of how the NEI is enhancing opportunities for access to emerging markets by negotiating free trade agreements with such organizations as the Trans-Pacific Partnership and European Union and bilaterally with countries such as Korea and Columbia. The NEI not only represents a boldly progressive approach to U.S. trade policy, but is being implemented in your interest as an SMB owner.
What can US-based SMBs expect to see happen to border-related costs in the future?
Fortunately this is an area where we may see some significant progress. For some time, importers, exporters, shipping companies and the United States Customs and Border Protection (CBP) have argued for the creation of a program that will reward trusted shippers with expedited processing.
This would effectively reduce the amount of resources that have to be allocated for risk assessment and allow them to be concentrated where they are most needed. The implementation of such a program would directly benefit companies with clean shipping records by reducing the amount of time required for the processing of goods at borders and also translate to cost savings.
Just this year, on January 7, the Informal Entry Limit and Removal of a Formal Entry Requirement went into practice. The rule increased the limit, from $2,000 to $2,500, for which merchandise may qualify for an "informal entry", thereby eliminating the need for a surety bond, expediting the customs clearance process, and if the entries are filed electronically the required Merchandise Processing Fees have been reduced to $2 from a previous minimum of $25. As a result of Informal Entry, importers are expected to realize estimated savings of $13 millionin 2013.
How do customs officials, both in the U.S. and abroad, ensure that my shipments are efficiently processed?
For starters, you can help. Research the rules and regulations regarding all territories involved as well as particular restrictions for content. You can also enlist a logistics agent to assist with your business objectives. Smooth logistics can help SMEs reduce paperwork and processing; create stronger linkage with foreign partners and establish new relationships with a foreign customer base. A knowledgeable and trusted partner can also support SMEs by managing cash tied up in inventory; giving SMEs the flexibility to adapt quickly and cost effectively to new orders and spikes or peaks in demand. Last but not least, an agent can support SMEs by providing information on complex customs procedures and professional training programs for client.
A key decision to make when doing business abroad is to select a logistics partner with a proven track record on the intricacies of overseas shipping and processing. Leading logistics agents will be able to provide you with detailed guidance by country, accurate timetables, and breakdowns of shipping rates.
A good agent will work directly with you to help you realize your business goals.
What is Congress' proposed Customs Reauthorization bill and how will it affect my SMB?
The Customs Reauthorization bill, which is anticipated to pass in 2013, is designed to streamline the flow of relevant information and shipping data between the 43 agencies involved in the regulation of trade and processing of goods at our borders.
Modernizing this system will dramatically increase the overall efficiency of cargo evaluation, resulting in significantly lower timeframes for the clearance of goods. More information can be found on the United States House Committee Ways and Means here.
---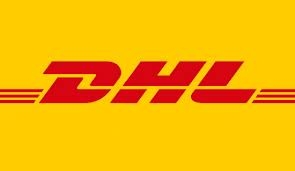 Dr. Eugene Laney has 20 years of experience in public and governmental affairs. Dr. Laney currently serves as the Vice President of International Trade Affairs for DHL Express USA, where he ensures corporate compliance with regulatory requirements and tracks international trade and cargo security issues for the global market leader in the express and logistics industry.