Five Reasons Why the Future of Most SMBs is Cloudy
Thursday, May 16, 2013
Posted by Andy Wendt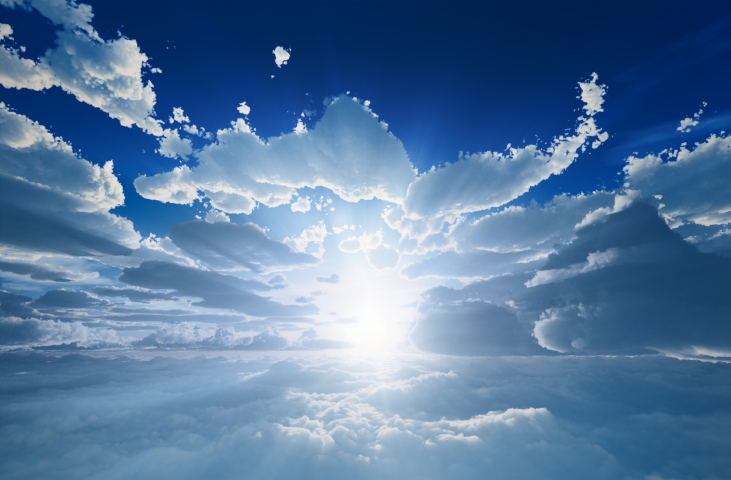 By Ari Rabban, CEO, Phone.com
Small and medium-sized business (SMB) spending on cloud solutions will grow almost 20 percent annually through 2018, IDC predicts. If your business doesn't use hosted communications and IT services, here are five reasons why it should:
1 - Significantly lower costs compared to on-premise systems. The initial savings are in the form of CapEx because hosted services free businesses from the five-, six- or seven-figure upfront cost of hardware and software. The long-term savings are in the form of OpEx because small businesses don't have to dedicate staff to managing that infrastructure. Another bottom-line benefit is that their staff now can focus on both their company's core competencies and revenue-generating tasks.

Low or no upfront costs also enable small businesses to take advantage of telecom and IT solutions that they otherwise couldn't afford. As a result, cloud services help level the playing field between small businesses and their larger rivals.

2 - Fast access to patches, upgrades and innovations.Small businesses typically have small IT staffs, when they have them at all. Either way, implementing patches and upgrades often gets pushed to the back burner. That creates problems such as security risks in the case of patches and lost productivity because an upgrade isn't in place to eliminate bugs or add features. With hosted solutions, the provider automatically pushes out patches and upgrades.

Also, providers of hosted telecom and IT services often make their latest and greatest products available to their cloud customers six months or more before they're released to customers with premise-based systems. That gives cloud customers a competitive advantage.

3 - An extensive, growing selection of services and prices. Hosted offerings no longer are limited to PBXes and basic IT services such as storage and backup. In fact, it's getting difficult to find a business application – even highly specialized ones – that isn't now available on a hosted basis. If you passed on cloud services because what you needed wasn't available, it's worth taking a fresh look.

If you already have cloud services, consider what else is available. For example, does your hosted PBX provider offer value-added services such as transcription, caller analytics and call recording? If not, hopping to another cloud could get features that make your employees more productive and responsive to customers.

The bottom line is that the choice of features and pricing will continue to grow, thanks to competition among cloud providers. They know that SMB cloud spending is increasing at a healthy clip, and they also know that one-upmanship is key to staying relevant and profitable.

4 - The world is your office. Small businesses often have employees scattered around a city, country or the world. They also often have a lot of road warriors, especially in the case of startups that are constantly running around lining up customers and making a name for themselves.

The cloud extends communications and IT services to those employees anywhere in the world where there's a decent Internet connection: a home office, an airport lounge, a hotel, a customer's facility, to name just a few. In fact, Ericsson predicts that by 2016, 70 percent of cloud access will be over cellular broadband. Whether it's over a wired or wireless connection, cloud-based services enable employees to be more productive and responsive.

5 -Peace of mind. On-premise solutions are only a reliable as the premises they're on. If your business' ability to communicate and work is riding on a rack of gear in a closet, what happens if there's a tornado, flood, fire or terrorist attack?

The best hosted services have their infrastructure spread over a wide geographic area, such as both ends of the country or around the world. That redundancy makes it highly unlikely that a single event will affect their customers – or their customers' customers. Cloud providers also have hardened facilities with round-the-clock security, which are additional layers of protection. All of that adds up to one thing: business continuity.