How to Hire a Virtual Assistant
Friday, March 18, 2022
Posted by Robert Beagle
Vanishing Executive Assistant
In January 2020, just before the pandemic sent most of us home, the Wall Street Journal reported about "The Vanishing Executive Assistant." "More than 1.6 million secretarial and administrative-assistant jobs have vanished since 2000, according to federal data, an almost 40 percent decline."
The productivity technology that has evolved over the past twenty years has created the expectation that entrepreneurs can take care of their administrative tasks like scheduling meetings, planning travel, filing expenses, and contact management.
Now, it has gotten to the point where entrepreneurs spend 16 hours per week—the equivalent of two full working days—on day-to-day admin work. Many realize that paying themselves to do their admin work is a poor investment. Where does the time go?
-Scheduling meetings—it takes 25 minutes to schedule a business meeting.
-Email—executives spend three hours a day sorting through emails.
-Contact management—executives spend four hours a week on data entry and searching for contact information.
The growth of admin work and the shortage of executive assistants have combined to create a surging demand for virtual assistants (VAs)—remote assistants (often offshore) that can handle administrative tasks. Demand for offshore assistants grew 41 percent in 2020 as remote work became the norm. As the market for virtual assistants has grown, so have the business models for offering the service. Here are some of the ways you can hire a virtual assistant.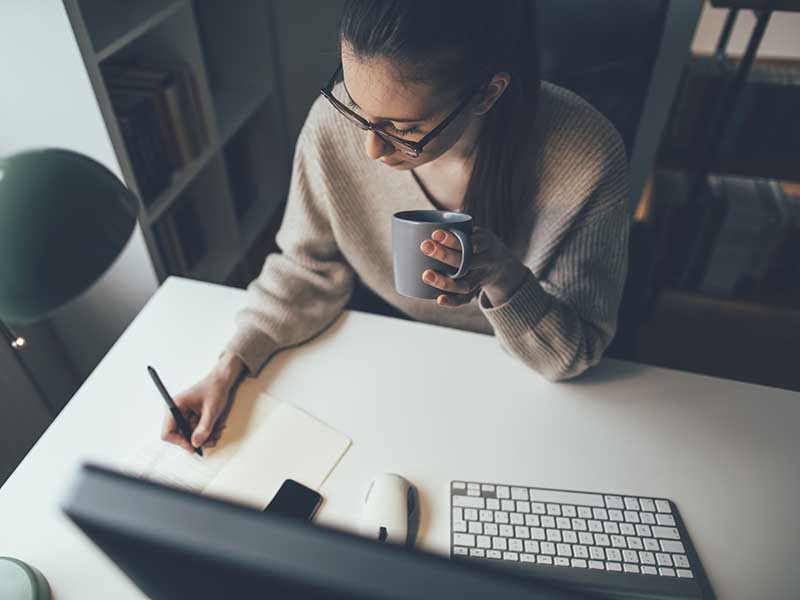 Hire a Virtual Assistant Directly
There are multiple job boards where you can select and hire virtual assistants. Job boards work much like gig platforms like Upwork. You scan profiles of VAs offering their services, pick the one you think will work for you, and get started. Sounds easy. But as with any direct hire of a freelancer, there are risks.
-They may not be as skilled as they present themselves to be.
-Some VAs over-promise their availability and have many other clients.
-You will have to provide them with tools and training on your systems.
-Performance management and quality control are up to you.
-If the VA does not work out, you start over.
-The VA uses its own home office and computer, which may be a security concern.
A direct-hire will provide you with the lowest cost VAs as they compete with one another for your business. This model also requires the most lift on your part. Still, it can work if your needs are very well defined, and you find a skilled, accountable, and motivated VA who is already fluent with your tools and processes.
Hire a Virtual Assistant Through a Contractor Agency
You can also hire an offshore virtual assistant through a VA agency, usually based in the U.S. The agency model is like a job board with more filtered candidates. An agency will provide a shortlist of VAs based on your requirements, and the candidates are vetted to reduce the risk of a mismatch. The risks with a VA agency are like those with a direct-hire:
-There may be a skills gap.
-A contractor may have other clients.
-Training and performance management are up to you.
-If the VA does not work out, you repeat the hiring process.
-Most work from a home office and computer, which can be a security concern.
Unlike a job board, a VA agency provides a layer of talent curation and protection against harmful actions. That layer can add to the cost of the service.
Hire a Virtual Assistant Through a Managed Service Provider
A managed VA service provider hires, trains, and manages the virtual assistant on your behalf. The service provider employs the VAs as full-time employees. The upside of this model is that you outline your requirements, and you get a VA that is onboarded on your tools and systems on day one with the help of an account manager. You give feedback to the account manager, which makes it easier to give constructive criticism. The VA team does performance management and coaching. Most offer fully trained backups that can fill in if the primary VA is unavailable or for some reason does not work out, so you have continuity. Risks include:
-Turnover—BPO businesses have a 50 percent turnover. Ask about a provider's turnover rate.
-Nights and weekends—because service providers are employers in their territories, the VAs are typically limited to specific shifts.
-Time allocation—managed services typically offer set hours per month based on their experience of what works best for VAs and customers.
Managers document your tasks, processes, and preferences in the managed service model and find the right primary VA for you. You get a primary VA and two backups onboarded onto your tools and systems. VAs undergo background checks and use secured company computers and networks in a secure office. It is not the cheapest option, but the high-touch, white-glove service is worth it for many busy executives.
Finding the Right Virtual Assistants for You
There are too many virtual assistant companies to list. Let's summarize the different approaches most businesses take.
-The job board is the lowest cost option for executives who know what they want and are comfortable vetting, hiring, training, and managing a VA.
-Contract agencies—executives are willing to pay extra for help finding the right assistant and are comfortable hiring, training, and managing the VA.
-Managed service—for executives willing to pay extra for an expert team that will take on the admin work and run with it immediately and who do not want to recruit, hire, train, and manage the VA.
Which one is right for you? As is the case with most business decisions, selecting the right virtual assistant depends on your needs, budget, and how much time you want to invest in training and managing a VA.
Bill Peatman is Prialto's senior content marketing manager and writes about the future of work and how businesses can be more productive and successful. His work has appeared in the World Economic Forum Agenda blog and CIO magazine.