Reasons Why Virtual Is the Way Forward for Your SMB
Thursday, March 6, 2014
Posted by John Beagle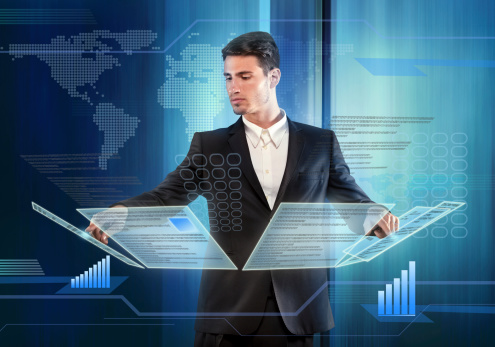 by Juliet Martin
In a world where people as well as businesses are connecting more and more, there are some companies who are looking for alternative communication means. As the economic climate remains tough out there for a number of different businesses, there are other options that you may want to look at. This includes the likes of going virtual which may prove to be an ideal solution for some firms. On the other hand, it can also be convenient not to mention an easy way of handling all your work traffic. However, there are numerous other ways how going virtual could be the way forward.
Convenience
Having access to a virtual office space can give you the chance to obtain an address for your SMB. In addition it will ensure that you do not fork out for all the extra amenities. In this way you can have the ability to enjoy a wide variety of facilities without the cost including the likes of;
· Conferencing facilities.
· Meeting rooms.
· Technology.
· Other AV services.
Contact details
Going virtual is extremely beneficial because you can set up an office location not to mention communication without all the added expenses of a particular place. This means you can run an office as a regular one which is hassle free. Benefits to going virtual here include;
· Being able to deal with phone calls.
· Having the opportunity to deal with emails.
· Addressing other work amenities in order to run a high flying corporation.
· Having a business address at prestigious locations without the need to rent.
· Forwarding all your correspondence to this high profile location.
· Setting up a dedicated reception service that can pick up any post of sign for parcels on behalf of the SMB.
Communication
This is considered to be an essential part of the virtual service and you could benefit in a wide range of ways. You will be able to take advantage of not only live phone receptionists but several dedicated call centres and even a range of phone answering services. Again it is a simple, not to mention effective, way of managing your SMB which will help you get on with business. Meanwhile, voice mail can be provided as well as a fax number so that you remain in touch with your clients.
Virtual assistants
By having a virtual assistant your office could benefit from a wealth of advantages. Whether you want to redirect mail for your business or have someone as a port of call this service comes highly recommended. Some advantages to having a virtual assistant feature;
· Being able to have someone externally that can communicate on behalf of your SMB.
· Some having the ability to pick up your correspondence or answer any calls.
· Delivering work seamlessly via the web or by post.
Savings
At the end of the day having a virtual system will ensure you save a tremendous amount of money in the long term. Savings can be potentially massive as you don't have any office space, whilst you can enjoy;
· A glamorous holding address for all your mail.
· A professional image for a fraction of the price.
· Low overheads when it comes to the different types of services.
· Not having many employees and having a virtual assistant to deal with relevant matters.
With more companies becoming increasingly time constrained due to longer working hours and deadlines, going virtual could be the answer. It is becoming more and more popular as companies look for other ways to do business and outsource running costs. Conducting business using a prestigious location without the costs whilst having communications handled externally makes going virtual an ideal choice.