HP Delivers New Solutions for SMBs
Wednesday, June 2, 2010
Posted by John Beagle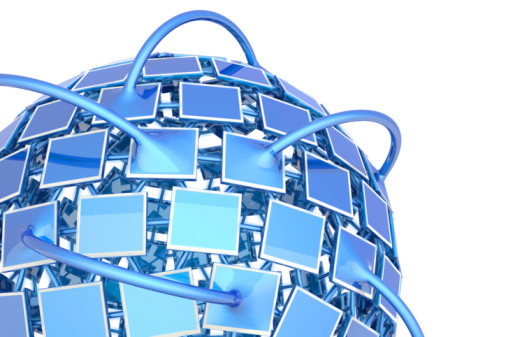 PALO ALTO, Calif., June 2, 2010 – HP today announced new communication, collaboration and networking solutions to drive growth for small and midsize businesses (SMBs).
The company also introduced new storage solutions and online services that enable SMBs to efficiently protect data and manage operations.


These offerings enable SMBs to streamline communications and operations while deploying more efficient routes to market in order to expand business opportunities.
Communicate and collaborate
By unifying messaging, collaboration and telephony technology, SMBs can capitalize on mobile devices and the flexibility of interactive online work environments. HP solutions drive connectivity and productivity for SMB employees, partners and clients. New HP offerings include:
—
The HP and Microsoft Unified Communication & Collaboration solution increases business productivity while reducing collaboration costs. The solution combines servers, storage, networking and software to streamline operations across messaging, video and voice applications.
—
HP Virtual Rooms simplify remote collaboration by offering an easy-to-use interactive workplace. The software application enables clients to cost-effectively connect employees, partners and clients in one convenient virtual online location and features affordable monthly billing pricing options.
—
Small Biz Nation enables SMBs to expand their business opportunities while strengthening their professional network by offering peer-to-peer support as well as resources via a new LinkedIn community sponsored by HP and Intel.
—
HP 48Upper increases productivity for midsize businesses through an online service that enables IT professionals to manage across all the processes that make up IT – from project planning and operations to service management. Built-in community features also make it easier to share best practices across an organization.
Simplify infrastructure through convergence
HP Converged Infrastructure provides the blueprint to SMBs looking to deploy a technology environment that speeds innovation to market at a reduced cost. New HP solutions that advance the convergence of servers, storage, networking and management include:
—
HP V1410 Switch simplifies how networks are built, managed and deployed, while providing up to a 451 percent return on investment.(1) With eight-, 16- and 24-port gigabit options, the HP V1410 delivers reliable "plug and play" connectivity among client PCs, servers and storage devices. The HP V1410 switch is part of HP's recently expanded V-series portfolio, which now delivers complete wired and wireless networking solutions for SMBs.
—
HP StorageWorks X310 Data Vault improves productivity with local and remote file access for up to 10 PC clients in addition to Macs. This cost-effective storage solution offers easy-to-use deduplication and backup functionality, enabling maximum resource utilization and data protection.
—
HP StorageWorks X1000 Network Storage System improves storage capacity utilization by providing up to twice the drives of previous generations in half the space – all at a 44 percent lower price.(2)
—
HP StorageWorks P2000 G3 SAS Modular Array (MSA) delivers increased performance and double the capacity of the previous generation. It features the latest 6Gb Serial Attached SCSI (SAS) technology to provide shared storage consolidation without the additional networking cost or expertise traditionally required to run a storage area network (SAN).
Improve internal operations and productivity
HP provides SMBs with industry-leading technology, services, programs and collaborations that increase efficiencies across their organizations. These include:
—
HP Download Store, which offers rapid access to HP's premium support services without an annual contract. The HP Download Store offers clients the choice of six pay-as-you-go support and collaboration services, including HP SmartFriend Assistance and HP Performance Tune-up Service.
—
HP PC Helpdesk and Windows® 7 Onsite Upgrade Service simplify operations with onsite, remote technical installation support and operating system migration.
—
HP Insight Remote Support software reduces risk by discovering potential issues during software installation or operation through a new Device Health Capability.
—
HP Business Support Center Forums improve communication and collaboration among business professionals through an enhanced one-stop online support experience.
—
HP Proactive Select Services reduce the risk of infrastructure downtime with expert resources available on demand at variable prices. Through HP or its channel partners, clients can access services across information technology infrastructure library (ITIL), blades, storage and virtualization.
—
HP Sustainability Reporting: An Essential Marketing Tool allows SMBs to communicate their environmental practices, sustainability efforts and results to stakeholders and clients.
Total financing
HP Financial Services, the company's leasing and life cycle asset management services division, offers SMBs a wide range of total financing solutions. Recommendations on how SMBs can maximize their technology budgets are available in the Stretch Your IT Investment Dollars white paper.
Additional information about HP's new SMB offerings is available at http://www.hp.com/go/whatsnewforsmb.
About HP
HP creates new possibilities for technology to have a meaningful impact on people, businesses, governments and society. The world's largest technology company, HP brings together a portfolio that spans printing, personal computing, software, services and IT infrastructure to solve customer problems. More information about HP (NYSE: HPQ) is available at
http://www.hp.com
.
(1)
Randy Perry and Abner Germanow, IDC, "ROI of Switched Ethernet Networking Solutions for the Midmarket," August 2009.
(2)
New dollar per gigabyte list price of the HP StorageWorks X1800 fully configured versus the dollar per gigabyte list price of the previous X1800 model fully configured.
Microsoft and Windows are U.S. registered trademarks of Microsoft Corporation.
This news release contains forward-looking statements that involve risks, uncertainties and assumptions. If such risks or uncertainties materialize or such assumptions prove incorrect, the results of HP and its consolidated subsidiaries could differ materially from those expressed or implied by such forward-looking statements and assumptions. All statements other than statements of historical fact are statements that could be deemed forward-looking statements, including but not limited to statements of the plans, strategies and objectives of management for future operations; any statements concerning expected development, performance or market share relating to products and services; any statements regarding anticipated operational and financial results; any statements of expectation or belief; and any statements of assumptions underlying any of the foregoing. Risks, uncertainties and assumptions include macroeconomic and geopolitical trends and events; the execution and performance of contracts by HP and its customers, suppliers and partners; the achievement of expected operational and financial results; and other risks that are described in HP's Quarterly Report on Form 10-Q for the fiscal quarter ended January 31, 2010 and HP's other filings with the Securities and Exchange Commission, including but not limited to HP's Annual Report on Form 10-K for the fiscal year ended October 31, 2009. HP assumes no obligation and does not intend to update these forward-looking statements.
© 2010 Hewlett-Packard Development Company, L.P. The information contained herein is subject to change without notice.
The only warranties for HP products and services are set forth in the express warranty statements accompanying such products and services. Nothing herein should be construed as constituting an additional warranty. HP shall not be liable for technical or editorial errors or omissions contained herein.