SMB Start-up Smart Phone App Leads the Way in Real-time Mobile Deals in NYC
Monday, January 7, 2013
Posted by Brawlin Melgar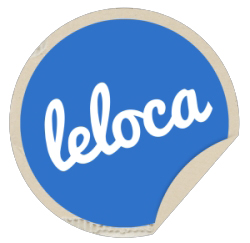 In 2011 Douglas Krone created Leloca, a smart phone application that uses the Internet to create a real time, geo-targeted discount platform for restaurant businesses in New York City. The free app works with restaurant owners who need to fill open tables and patrons who are looking for a discount, new restaurant, or something close by. The offers shown on Leloca are from nearby, participating restaurants and users must redeem their deals, which are typically 30-50% off, within 45 minutes. With an easy click, merchants can instantly enable an offer that is pushed to custom targeted smart phone users. Once that capacity is filled, or the merchant is happy with the turnout, the offer is disabled. Recently, the app announced that it now offers discounts in the shopping and spa & beauty categories in addition to restaurants.
"We created Leloca to help cities work smarter, help people save money while discovering new places and help local businesses increase profits and reduce waste (electricity, food, empty tables, etc.)," says Leloca CEO Douglas Krone.
Leloca's success is due in part to its yield management approach rather than the "loss leader" model wherea merchant actually loses money in hopes that the exposure will make money down the road. Successfully implemented for years by the airline industry, the yield management approach takes what is already there and utilizes it in whatever way is sustainable and profitable.
"Leloca gives the merchant the opportunity to bring in additional customers right when they need them via a discounted offer, just like airlines with open seats," says Leloca CEO Douglas Krone. "They have complete control as to who they are sending the deal to, what to offer and when the deal will start and end. The merchant gets the customers right when they need them, maximizing their profit and minimizing waste such as electricity, staff, food, etc. Companies have fixed assets and can utilize those assets better with technology that connects people to them, helping society get more out of what it's got. Yield management does just that."
Geo-targeted apps that offer discounts based on the users' location in real-time are on the rise. Most recently, AT&T announced the launch of its 'AT&T Alerts,' a service that allows customers to receive text alerts about location-based deals from their favorite retailers. It seems these models may be the new frontier for the discount app industry, with apps like Leloca steadily on the rise.
Leloca plans to expand from New York City to additional cities across the country in 2013.