Ernest N. Morial New Orleans EHA Honors Namesake with New Campaign Targeting SMBs During COVID-19
Monday, May 4, 2020
Posted by Reagan Reeve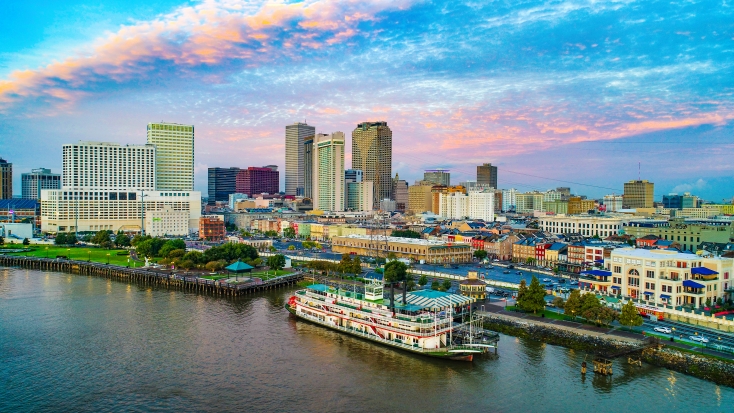 The Ernest N. Morial New Orleans Exhibition Hall Authority, the governing board of the New Orleans Ernest N. Morial Convention Center, launched a television campaign this week honoring the legacy of its namesake, Former Mayor Ernest N. "Dutch" Morial, and his commitment to economic inclusion for all New Orleans citizens.
The campaign, which features archival footage of the former Mayor was created to encourage SMBs and Emerging Businesses to stay connected to current and future opportunities available at the New Orleans Ernest N. Morial Convention Center, especially during the COVID-19 pandemic. The former Mayor was known for his many "firsts," including creating New Orleans' first Office of Economic Development.
"The Convention Center has made it our commitment to support Small and Emerging Businesses," said Walt Leger III, Authority Chairman. "Our goal is to inspire businesses, big and small, to promote the economic growth of our small business community," Leger added.
The campaign will run during local television news programs for two weeks.
Last year, the Authority launched the SEBConnect App, a first-of-its-kind business tool specifically designed to put contracting opportunities at the Convention Center in the hands of SMBs via their smart phones. Businesses are encouraged to download the SEBConnect app, available for free on iOS and Android platforms.
In addition to SEBConnect, the Authority's Small and Emerging Business program has a dedicated webpage devoted to assisting business owners with State and Local program certification as well as an integrated outreach campaign to educate business owners on the opportunities at the Convention Center. Information on the program, along with campaign videos, can be accessed at https://exhallnola.com/opportunities/small-emerging-business-program/.