LEXITY LAUNCHES NEW ONE-CLICK RETARGETING AND AD CREATION APP FOR SMBs
Monday, June 25, 2012
Posted by Brawlin Melgar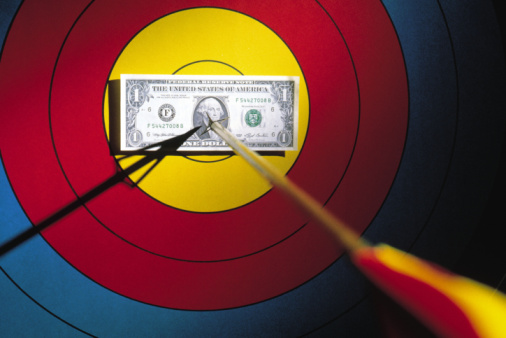 Affordable Retargeting App Helps Online SMBs Recover Revenue
Lexity, a developer and provider of marketing apps for ecommerce, launched the first one-click web-based retargeting app that automatically creates and displays online ads to customers that previously visited the retailer's web site. Called Lexity Retargeting, the new app helps SMBs recover revenue by encouraging customers to return to their online stores and make a purchase. The Lexity Retargeting app is available immediately at the Lexity App Store at apps.lexity.com.
With one-click retargeting approach, the Lexity app automates retargeting and eliminates the need for manual tweaking. Online merchants determine their retargeting budget (starting at $100 per month) and the Lexity app automates the ad bidding process, based on size of the online store and budget. Next, Lexity Retargeting automatically creates an online ad with the store logo, name, color scheme and other characteristics similar to their regular online presence. In a matter of minutes, the re-targeted ads are following customers around the web, ultimately reminding them of the store they just left and encouraging customers to return and complete a purchase.
"Unlike other retargeting solutions that are complex and expensive, the Lexity retargeting app provides small businesses with a powerful, easy-to-use retargeting tool that enables them to get maximum return from their online advertising investment. For a price affordable to small businesses, we help online retailers recover lost revenue from customers that previously walked away from their site." - Amit Kumar, CEO of Lexity.
The retargeting app provides unmatched reporting, with extensive dashboards, including full reporting on recovered page views, recovered revenue, current reach and current reach by revenue. In addition, it features end-to-end conversion tracking and reporting that pinpoints each sale the retargeting traffic brings in.
Facebook Retargeting
Lexity Retargeting will also provide retargeting for Facebook, when the new Facebook advertising system launches. The Lexity app will place retargeting ads on Facebook, after users visit the merchant stores. Lexity is one of the first companies to bring Facebook retargeting to the smallest merchants.
Pricing
To get started with the Lexity app, there are no fees for the first month of service. Lexity Retargeting is free to start, with a $100 credit available and all fees waved for the first month. After the first month, Lexity requires a minimum $100 per month budget, with a 15 percent monthly service fee charged.
Lexity Retargeting supports all major ad networks, including Google, Yahoo!, OpenX, Admeld and others.
About Lexity
Lexity develops and delivers marketing apps for ecommerce. Founded in 2009, Lexity is backed by Spark Capital, True Ventures and Dave McClure's 500 Startups. Lexity is headquartered in Mountain View, and has a presence in Bangalore, India. For more information, visit lexity.com, Twitter (@lxty), and Facebook (facebook.com/goLexity).