Office Furniture Buying Tips For The SMB
Wednesday, April 16, 2014
Posted by Andy Wendt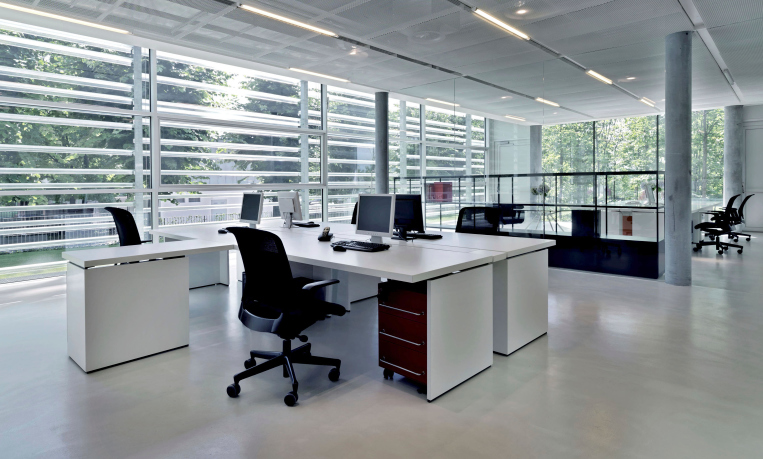 Outfitting your office space with the latest and greatest styles of office furniture can either be an exciting experience or a daunting task, depending upon how you go about shopping. If you go into the process without any forethought, you may end up frustrated and overwhelmed. If you take the time to carefully plan and consider what you need, I would recommend choosing only those Los Angeles office furniture stores that can provide a fun adventure as you search and shop for the perfect pieces for your needs.
One of the first things that you should do before you buy any furniture is measure your space. Buying furniture without knowing the dimensions of your office can result in incorrect sizes and pieces that may not fit. Start your space planning by deciding on the size of desk that you want, where you plan to place it, and how you plan to use it. Doing this gives you a guide for the style, size, and types of furniture that you will need for your office.
Finding the right pieces for your price point can be impossible if you don't know what your price point is. Los Angeles office furniture can be expensive, so it is important to come up with a budget before you spend all of your money on one item. Budgeting allows you to set aside money for all of the furniture that you need so that you don't run out before you are completed with the project. Remember that if you work with a designer you may have to pay an additional fee.
Because you will likely use your furniture every day while working, comfort and ergonomics are essential considerations that you should give close attention. Do some research on the types of chairs or desks that will be the most comfortable for you and your employees so that you can pick the best pieces for optimal comfort.
The shopping process for Los Angeles office furniture does not have to be difficult when you plan ahead.