Analytics for SMBs: Turning Opportunity into Results
Friday, November 23, 2012
Posted by Kyle Thompson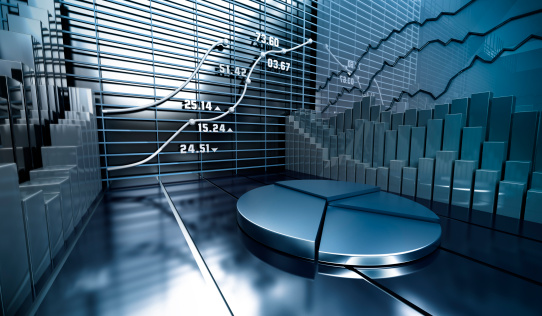 By John Wilkinson, Vice President of Analytics, Global Ecosystems and Channels, SAP AG
According to Forrester Research, data that is available to enterprises grows at an average of 40 to 50 percent annually. Interestingly, companies use less than five percent of this data, leaving an enormous amount of information untouched. When it comes to small and midsize businesses (SMBs), they are often overwhelmed and inadequately equipped to sift through this data deluge to glean valuable insights. The good news, however, is today's SMBs are aware that within this data lies a goldmine of information that can aid them with business development. According to a recent online poll conducted by Harris Interactive on behalf of SAP, 76 percent of SMBs view "big data" as an opportunity for growth. Among the many possibilities, analysis of this big data can help SMBs evolve by enabling them to improve bottom lines, better service current customers and identify future customers.
Keeping expenses down, but profits up
One of the toughest issues SMBs are faced with is how to effectively invest in business growth without breaking the bank. Analytics – which is the interactive exploration of data with emphasis on objectives, numbers and reports – provides SMBs with the right tools to view, among other information, critical finance, customer and supply chain data, which can drastically affect the execution of business tactics. For example, with insight into this data, a business can better understand how it manages its supply chain and analyze it for any weaknesses or risks. It can also spot superfluous expenses, adjusting how much is ordered from whom and determining other ways to save costs. According to a study from Nucleus Research, for every $1 spent on analytics, companies can expect approximately $11 in return. By quickly delivering return on investment (ROI) and helping generate more revenue, analytics technology can serve as the basis for smarter decision-making across business operations.
Real-time information constantly changes, making it more difficult than ever for SMBs to keep pace
For SMBs, the most valuable information can change in a matter of seconds, which is why it is more important now than ever for businesses to respond in real time. For example, a common issue SMBs face is lack of supply to meet demand, greatly affecting their ability to ship products. A sophisticated IT system that includes business intelligence (BI) software enables SMBs to see in real time how shortages affect consumers' purchasing habits. It can also provide organizations updated financial projections based on supply, affording them the opportunity and flexibility to react accordingly and prevent financial losses. BI software can provide SMBs with essential information such as this, enabling them to adjust business practices to keep pace with competitors and deliver products on time to customers. Most importantly, this information is collected from a combination of sources and arrives as a single version of the truth, avoiding ambiguity in data interpretation.
Managing the rapid growth of data
For larger enterprises with greater IT capabilities, the proliferation of data poses less of an issue as often times these companies have already deployed tools to manage and mine for key trends and opportunities. SMBs, however, frequently have difficulty sifting through the data due to a lack of time and resources, and, more often than not, they ultimately miss out on new customer trends and untapped markets to explore. Fortunately for SMBs, in-memory technology is an affordable advantage that can give businesses an organized view into their data in seconds. In-memory technology accesses data and information in actual memory, as opposed to on a disk which takes more time for each file. Pulling several years' worth of data once took SMBs hours or days to complete, but thanks to in-memory technology they are able to save time and resources by doing so in seconds. Once in-memory technology filters through the data, it gives SMBs an opportunity to analyze it for patterns and trends. Combined with the aforementioned BI software, SMBs can project how these trends will ultimately play out for their businesses. Data that was previously unused can now serve the basis for valuable insight.
With these insights SMBs can create new opportunities for growth. Analyzing this data, both structured and unstructured, has become the foundation for a whole new generation of SMBs. Simply pouring over the mounds of information on the internet using a search engine is no longer enough to keep pace. SMBs need better ways to enable new business opportunities. With the aid of these technologies, new businesses can develop strong plans with the enormous amount of data that exists in today's world. In short, in-memory and analytics help SMBs become more intelligent about the opportunities that exist within this abundance of this data and empower them to compete with larger enterprises.
Gain access to potential customers through social analytics
Simple technology solutions can assist SMBs in their efforts to acquire new business and maintain current clients. Social analytics software allows SMBs to glean more information about and better understand their targeted customers. The software also presents a global view of an organization's reputation through social media sentiment analysis. As SMBs educate themselves about the ongoing conversations that are taking place with or without them, they can determine the best ways to engage with online communities.
In addition, SMBs can couple customer relationship management (CRM) software with social analytics to understand their customers' buying patterns and better serve their needs.
Taking analytics on the road: mobility
With the rise of bring-your-own-device (BYOD) in recent years, connecting analytics to mobile devices has become increasingly necessary. As SMBs intensify their efforts to build their business, having access to data at all times has become critical. Mobile analytics allows SMBs to continue business operations on the move, from their smartphone or tablet. For example, if an executive is out of the office and needs to run a financial analysis before purchasing from a new supplier, the executive can instantly determine how the purchase will affect the company moving forward. This is designed to helps SMBs stay competitive in today's global, "always on" business environment.
SMBs traditionally face many challenges when entering the field of data analysis. Fewer resources, limited time and mounting pressure to perform make it difficult to unearth new opportunities for growth. With technology such as analytics, in-memory computing and CRM, SMBs can break through these growth barriers and excel in today's data-driven world. A small yet extremely valuable investment in the right technology areas can pay enormous dividends for SMBs.