Inc. Mag Reports on SMB Digital Marketing Efforts
Thursday, June 27, 2013
Posted by John Beagle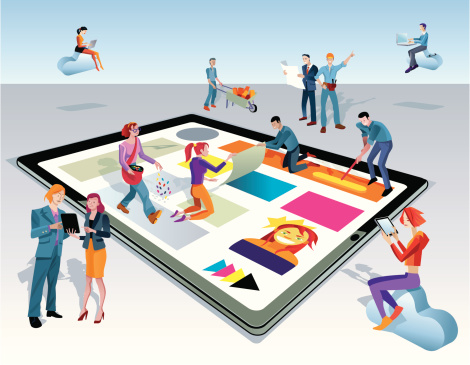 Inc. Magazine Report: Data, Analytics and Business Objectives Affecting SMB Digital Marketing Efforts
By You Mon Tsang, Senior Vice President of Products of cloud marketing software provider Vocus
Small and medium-sized businesses are increasingly using digital marketing, according to a 2013 Inc. Magazine Survey, The State of Digital Marketing for SMBs.More than half of SMBs with $1 million or more in annual sales revenue surveyed already use some of the most popular digital marketing tools, including websites, social media, and email marketing.
71 percent of SMBs spend less than $100,000 a year on all types of marketing, with 37 percent dedicating more than 50 percent of their marketing budget to digital. In addition, just over 11 percent of respondents allocate 25 to 49 percent of their marketing budget to digital.
A key driver for this high spend on digital marketing is the increased availability and accessibility of data today. Platforms like Google Analytics provide marketers with insight into how well consumers are engaging with web campaigns via data on click-through rates, bounce rates, and conversions.
Comprehensive social media analytics can help marketers identify leads and sniff out prospective customers on Facebook, Twitter and other popular social networks. All of this data helps SMBs understand what their customers are looking for, identify where these customers consume content and respond quickly to customer needs.
Most importantly, access to data helps SMBs track back to their goals. SMBs with more than $1 million in annual sales rated their top objectives when utilizing digital marketing techniques as driving sales, driving customer engagement, increasing brand awareness and reaching new customer segments. All of these objectives scored higher than a 4.0 on a scale of 1 to 5. Web and social analytics are imperative to help these businesses understand whether or not they are meeting these goals.
The marketing world is buzzing with hype over Likes and impressions as indicators of how well your brand is performing online and on social networks. However, SMBs value quite a different set of metrics when they need to be held accountable to objectives like driving sales and customer engagement.
There is a noticeable difference between million-dollar-plus companies and all SMBs in the emphasis they place on various metrics and benchmarks used to measure success. Most tellingly, half of larger firms, which bring in more than $1 million in sales, give top consideration to leads generated and click-thru rate (CTR). 43 percent of smaller firms, which bring in less than $1 million in sales, prioritize leads generated and 41 percent prioritize CTR. The larger companies also put more weight on unique visitors and leads converted. At any rate, these four metrics are the most highly regarded among SMBs of all sizes – not Likes and impressions, as some of the industry buzz is purporting.
Overall, SMBs appear to be comfortable with the progress they're making on the digital marketing front. More than 70 percent say their current digital marketing strategy is very or moderately effective at achieving the objectives they've identified as being most important to their business, and more than 90 percent of survey respondents said that they are very or somewhat likely to increase their digital marketing efforts over the next three years. As the availability of data continues to increase and businesses are able to do more with that data, we'll start to see a higher investment in digital marketing technologies and techniques.