SMB: Sam's Club offering SBA backed Loans for SMBs
Tuesday, July 6, 2010
Posted by John Beagle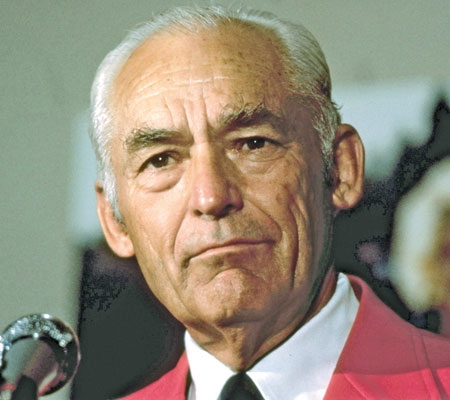 Sam Walton, the ultimate SMB, started with 1 Store in Newport, Arkansas
by Brawlin Melgar


Some retailers aren't waiting for the federal government to help the economy, some retailers are starting their own stimulus programs including loaning money, low interest rate credit cards, and discounts to SMBs.
Sam's Club, a division of Walmart Stores, Inc, has the best SMB solution for businesses unable to finance their business in the traditional capital markets. Sam's is preparing to offer small business loans, low rate merchant credid card processing, early shopping hours*, order ahead programs and technical financial services to their small business members.
"Access to capital is a major pain point for our members and the small business Main Street community. We believe this pilot program is a step in the right direction to help fuel small business growth and create jobs to stimulate our economy. It's also simple to apply and costs less, which is consistent with our goal to help our members make smart choices and provide superior value," said Catherine Corley, vice president, Membership at Sam's Club.
Limited SMBs Qualify for Loans
The program will focus on minority, women and veteran-owned business owners and will range from $5,000 to $25,000. The small business loan program will be in conjunction with Superior Financial Group (SFG), a federally licensed non-bank lender.
SFG is one of only 13 approved Small Business Lending Corporations (SBLC) federally regulated by the SBA, and specializes in providing access to credit for Main Street and underserved borrowers. Additionally, SFG offers free online technical assistance and online training courses that specifically target the borrower's weaknesses. The courses even include a "how to" on writing a business plan, complete with a business plan writing template.
Sam's Club members who apply for a small business loan online during the pilot will receive a $100 off the application fee, a 20 percent discount and a 7.5 APR, which is 25 basis point discount. The terms of the loans will remain at 10 years, which is common to help keep monthly payments low. There is no penalty for early repayment. Business memberships cost $35 annually at Sam's Club.
*Early morning shopping hours begin at 7am. Many business owners can shop and stock before their own stores open.
For more information visit samsclub.com and click on the services tab.
related article: