SMB Staffing Service Skillstorm Acquired by Kavaliro
Wednesday, July 7, 2010
Posted by John Beagle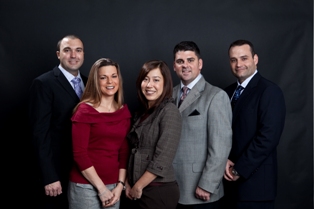 Staffing firm Kavaliro acquires the Orlando and Charlotte offices of Skillstorm
Orlando, FL - July 7, 2010 – Kavaliro today announced its entry into the arena of technical and professional staffing solutions via the acquisition of the Orlando and Charlotte offices of Skillstorm, a leading provider of specialized staffing services across the nation. Forged from the owners, leaders, and top producers of SkillStorm and a recently acquired federal government contracting firm, the new company marches onward, better positioned to serve their clients with a more dynamic and proactive approach. Kavaliro represents an extension of the shared vision that true strength comes from a collaborative and open-minded environment where employees, clients, candidates and consultants all are supported and empowered to succeed.
The decision to step out of the comfort zone of their successful endeavors was not an easy one to make, but partners Mark Moore, John Mahony, Diane Symes-Mahony and Bill Peppler relished the opportunity to grow and nurture something they could call their own. Peppler explains, "The four of us considered where we stood, and we realized we wanted to run our own company, one that was streamlined and more agile, and one in which our employees were given the freedom to grow". After constructing a savvy business plan and agreeing on a mutually beneficial buyout with their other business associates, they were ready to move forward with their brainchild, Kavaliro.
Derived from Esperanto, the international language of collective harmony and mutual understanding, the term Kavaliro means "knight", and it pays homage to the institution that brought the friends and partners together, the University of Central Florida. Years after their time at UCF, the partners bring their respective work experience and expertise back together in this new venture. The acquisition of the Charlotte and Orlando offices of SkillStorm was a natural next step.
Kavaliro will continue the work of its predecessors in providing outsourced technical solutions to state and local government agencies. The acquisition will also allow for continued specialization in project management consulting, outsourcing, and staff augmentation solutions within the areas of information technology, engineering, healthcare, and green energy. Altogether, the entity will offer a wide array of technical and professional staffing solutions that will serve a diverse client base that currently spans 13 states, with plans to serve clients nationwide.
All 125 of the current internal and external employee base will be retained, with plans to add 2-3 internal employees in both Orlando and Charlotte before the end of the summer. Management estimates that they will add another 60 high wage external positions before the end of the year. The newly formed entity will be headquartered in Orlando.
About Kavaliro:
By using best practices and optimal employee recruiting strategies, Kavaliro provides employers with integrated staffing solutions, providing only the most qualified professionals who can fill both project and permanent positions in order to ensure the ongoing success of all types of businesses.
Kavaliro accomplishes much more for their clients by passing on the time and cost benefits of reduced back-office bureaucracy. The company represents an extension of a vision shared by a group of seasoned staffing professionals who have developed strong relationships in the industry and who recognize that true strength comes from a collaborative and open-minded environment where employees, clients, candidates and consultants all are supported and empowered to succeed. For more information please visit
http://www.kavaliro.com
.
Source: Kavaliro Staffing Services
Contact: Cristina M. Calvet-Harrold, +1-407-832-4814 cristina@kavaliro.com