"Stocking Stuffers" for Small Business
Monday, December 17, 2012
Posted by Andy Wendt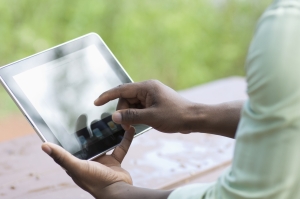 5 Tools for SMB Collaboration & Success in 2013
By Sean O'Brien, PGi EVP Strategy & Communications
Collaboration is a top buzzword for 2012, with over 293 million Google® search results and growing. There's a definite reason why collaboration is top of mind for small business owners in 2013: Better business results at a better cost. Here are five must-have tools to boost your collaboration—and your bottom line—in the year ahead.
1. Cloud-based virtual meeting apps
Virtual collaboration is big for us at PGi—it's everything we do. In today's global world with an increasingly mobile workforce, cloud-based online meetings apps are a must-have for every company—big or small. By enabling people to meet face-to-face on their laptop, smartphone or tablet, we've seen a spike in productivity and sales as our employees meet more often with more customers without the expense or productivity loss associated with in-person meetings.
Top virtual collaboration apps for SMBs:
· GlobalMeet® web conferencing
2. Online communities
Online communities and social business platforms are exciting trends for 2013. These interactive online forums morphed from early-2000s discussion boards to today's interactive, multimedia employee and customer sites. For SMBs, online communities open up numerous opportunities to reduce costs, shorten time-to-market, and improve employee productivity and brand loyalty.
We embraced our own internal employee community in 2009, with the intention of breaking down communication silos in order to help our associates collaborate more efficiently across the world. In just six months, 94% of our employees were tapping into a global knowledge base with Web 2.0 tools like wikis, blogs and social sharing. On the heels of this success, we've opened two public-facing customer communities that have brought in thousands of new visitors, answered countless Q&As and saved significant costs by rerouting support calls to the community. Online communities open up the lines of collaboration, and your customers (and your balance sheet!) will definitely thank you for it.
Top online community providers for SMBs:
· Yammer®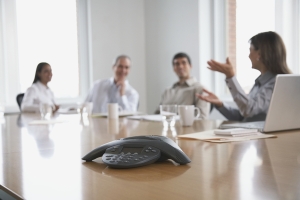 File sharing apps
Sharing files online is the number one tech request we get from our employees and customers. Studies on SMB tech support this growing trend: 46% of SMBs use cloud applications for file sharing. If you don't have a cloud-based document collaboration provider for your business, choose one today. Thanks to the "Bring Your Own" phenomenon (also called Bring Your Own Device or BYOD), the odds are that your employees use these apps regardless of your policies. To keep your company's documents secure, choose a document collaboration app that is enterprise-ready, secure and password-protected.
Top file sharing apps for SMBs:
· Dropbox®
· Box®
4. Social business networking
We all know that social media is the king of online collaboration. Just seeing the billion-plus people on Facebook is proof enough. For SMBs, social networking is vital for helping companies do more with less, especially when it comes to building partnerships and growing your brand. In 2013, however, social strategy will grow beyond the Facebook page and LinkedIn® profile. Savvy SMBs are using a collection of apps, software tools and strategies to create real business collaboration online vs. the consumer-driven tweet and retweet methodology. This real-time, near-time and off-line collaboration drives B2B conversations, professional network collaboration and thought leadership development.
Top social business networking apps for SMBs:
· LinkedIn
· Peeriscope™
5. Collaborative task management
Networking, file sharing and face-to-face online meetings don't mean a thing unless the job actually gets done. That's why collaborative task management is so important for SMBs in 2013. Online task management tools make it possible for small businesses and midsize companies to track activity, deadlines, project updates and more in a single place online. And the beauty of these online tools is that busy small business owners and employees can update tasks from anywhere: on the road, in the office or even when working from home.
Top online task management tools for SMBs:
· Asana®
· Wunderlist™
For SMBs, technology opens up a new world of opportunity through innovative networking tools, face-to-face meetings online, task collaboration and file sharing. What has technology done for your small business? And what tech tools has your company implemented that improved productivity?
Sean O'Brien is the EVP of Strategy and Communications for PGi, the global leader in virtual meetings. Connect with Sean on Twitter @seanobrand the PGi blog.