Frontier Communications Partners with Zipwhip
Tuesday, July 1, 2014
Posted by Robert Beagle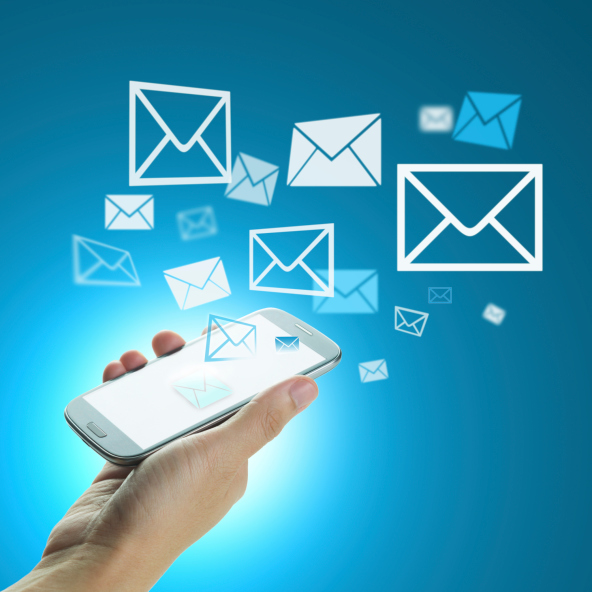 Frontier Texting offers additional capabilities to traditional phone lines by enabling business customers to send and receive texts using their existing phone numbers
Text or call, one number does it all
STAMFORD, Conn., July 1, 2014 - Frontier Communications Corporation (NASDAQ: FTR) today announced a partnership with Zipwhip, Inc. that allows its business landline numbers to become text messaging channels to advance business communications. Frontier Texting powered by Zipwhip gives businesses the ability to connect with customers who choose the convenience of text messaging as their preferred means of communication.
With Frontier Texting, Frontier customers can text, or receive a text from, a business' existing landline or toll free number. The message is then pushed at the same time to the business' Internet-connected devices, such as a laptop, desktop, smartphone, or tablet. A business user can then reply back from whatever device they're on using a Frontier Texting app powered by Zipwhip.
"Adding text messaging to a voice-only line helps businesses handle orders, remind customers of appointments, and answer customer inquiries through a medium that is both familiar to and popular with their customers," said Ann Burr, President, New Product Trials and Integration for Frontier. "Best of all, the messages go straight to the customer's texting app on their mobile phone—eliminating the need to download and manage a new app.
"It's a competitive advantage for businesses that maximize the technology they already have in place, combining the reliability of a landline, and the 'reach me anywhere' nature of a mobile device," Burr added. "Frontier Communications recognized the need for an industry shift to support texting, and we're committed to driving that innovation with Zipwhip while expanding the value of reliable landlines." Zipwhip data shows that customer engagement rates spike while at the same time business efficiency increases when adding text capability to your main business phone line.
"Zipwhip's vision has always been that every phone number should be textable," said John Lauer, CEO of Zipwhip. "While 330 million U.S. mobile numbers are text enabled, 200 million fixed line numbers are not. This is a huge opportunity for businesses and their customers to deliver texts from mobile subscribers to existing business landline and toll free numbers. Frontier's partnership with Zipwhip to add texting to their full base of business phone lines represents the first significant shift in what we believe will become the new norm for consumer-to-business communication--text or call, one number does it all."

About Frontier Communicatons
Frontier Communications Corporation (NASDAQ: FTR) offers broadband, voice, satellite video, wireless Internet data access, data security solutions, bundled offerings, specialized bundles for residential customers, small businesses and home offices and advanced communications for medium and large businesses in 27 states. Frontier's approximately 13,700 employees are based entirely in the United States. More information is available at www.frontier.com.
About Zipwhip
Zipwhip, Inc., a Seattle based technology provider, pioneered the concept of utilizing the cloud to enable existing mobile, landline and toll free numbers to send and receive text messages from virtually any connected desktop, tablet or smartphone. Additionally, Zipwhip offers a carrier-grade texting platform to help mobile and landline operators modernize the text messaging medium. Its technology introduces trailblazing functionality while holding true to the distinct culture of texting that consumers have grown to love. More information is available at zipwhip.com.