The Benefits of a Small Business Phone System
Wednesday, May 15, 2013
Posted by Joel Thompson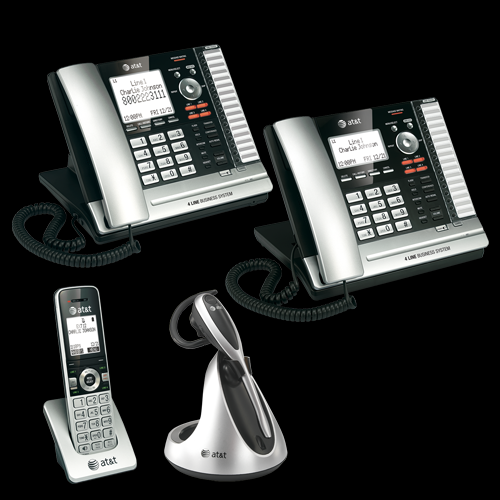 By Matt Ramage, Advanced American Telephones

If you're like most small businesses, return on investment (ROI) is the North Star that guides your success. Faced with a tight budget, limited staff and lean resources, you're careful about allocating funds only to those investments that will enhance operational efficiency, customer service and sales. That may or may not include telecommunications. If it currently doesn't, here are a few reasons why it should:
The right phone system can help you and your staff project more of a "big-business" image—but still allow you to stay true to your roots.

Looking for more ways to trim the fat? If you've been running your business with cellphones, a small office phone system can save you a lot of money. You won't have to compromise on features either.

Despite—or because of—the proliferation of electronic communication like automated emails and recorded messages, your customers may actually prefer more personal communication. Another plus for the trusty telephone.

How do you make sure your investment provides the return you want? First, you can learn from the mistakes of others. For example:
Avoid investing for the short-term. You don't want to get locked into a system that's inflexible and obsolete within a couple years.

Don't forget to factor in maintenance and service contract fees. If you're really diligent, you'll opt for a system that you can install and manage yourself.

Don't be swayed by a deal. If it seems too good to be true, it probably is.

Don't let all the frills blind you. If you don't need them, don't pay extra for them.

Take it seriously. Purchasing a phone system for your business is just as important as any other infrastructure decision. Make sure you involve the right people in the process.
Now that you know what to avoid, let's look at what to consider. The market is awash with options—far too many to delve into here. These broad strokes should help you start evaluating traditional phone systems:
Size matters. You may be working out of your home today, but what are your plans for the future? How many employees do you think you may add in the next one to three years? You'll want a system that can grow with your business.

Do it yourself. Are you prepared to set up and maintain the system yourself? If you are, you'll save a lot of money. On the flip side, your time may be worth more than the cost of having a consultant handle it. Add it up to see what makes most sense financially. My money is on the former.

Your customers count. Do your customers expect you to be available after hours? Even if you can't offer a live point of contact, there are options you can provide that will placate your callers temporarily. For example, an auto attendant will let you customize how calls are handled when they come in at off-hours. An answering system and voicemail are additional considerations. How many minutes of recording time can the system accommodate? Does each desk -set or extension have its own system or voicemail?

Take your work with you. If your business requires you or your employees to be away from their desks a lot, you'll want to make sure the system integrates with cordless headsets and/or handsets. Ask about the range these cordless devices permit. Is it far enough to accommodate frequent trips out to your store room or back office?

Seize the sales opportunities. Besides helping you be more responsive to callers, a business phone system can help you market to your customers. For example, with music on hold, you can record messages that promote new products, sales, tech tips, etc.

Overall, the best advice I can impart is to keep your ROI compass front and center. It will steer you right.
Matt Ramage is the Senior Vice President of Product Management & Marketing at Advanced American Telephones, where he drives product management, channel marketing and customer support services for Advanced American Telephones and the company's AT&T-licensed brands in North America.